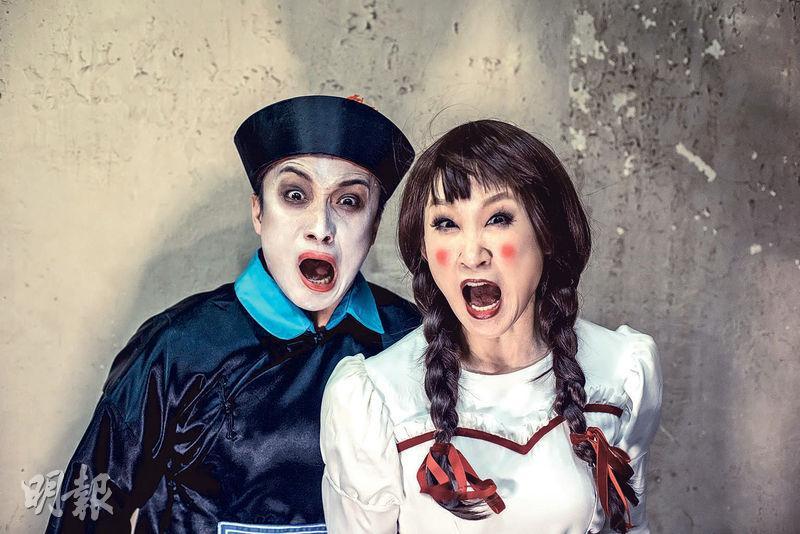 Alex Fong Lik Sun and Ivana Wong are more funny than scary
courtesy of mingpao.com
Ivana Wong Yuen Chi in the Lunar New Year film A BEAUTIFUL MOMENT (NGOR DIK CHING DIK NUI SAI) played Carina Lau Ka Ling's daughter Ka Kei and again became the bright spot of a film. One scene was even shot on the Lunar July 14th "Ghost Festival" in an old building. In the story Alex Fong Lik Sun and Wong Yuen Chi dressed up to create a scary atmosphere to frighten away tenants who would not move. They appeared as a vampire and a ghost doll, with horror film mainstays ghost king Simon Louie Yu Yeung and dragon granny Helena Law Lan. Wong Yuen Chi gave her all for the film as she jumped off a building. She not only had to dress up but also had wire work. In addition, both Fong Lik Sun and Stephy Tang Lai Yun guest starred in this film.