Tony Leung Chiu Wai, Chris Lee, Sandra Ng, Ada Liu
Ada Liu
courtesy of on.cc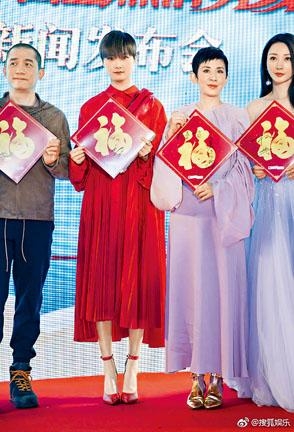 courtesy of singtao.com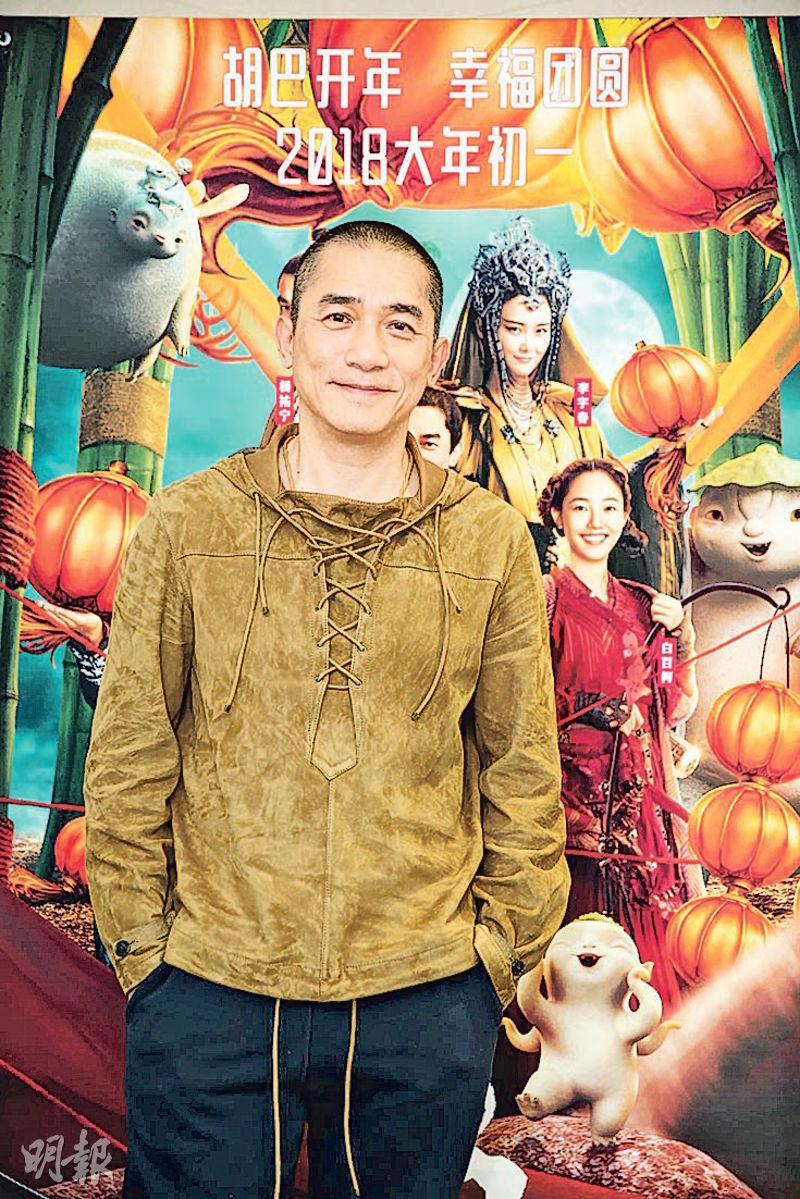 Tony Leung Chiu Wai likes mango flavored Lunar New Year food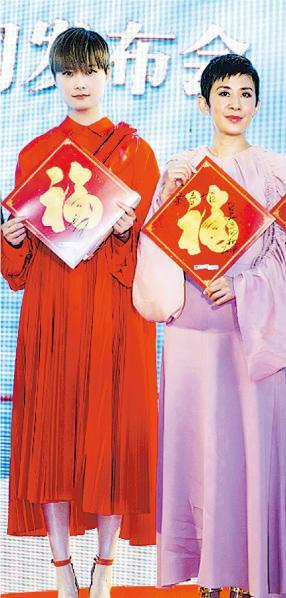 Chris Lee and Sandra Ng promote their Lunar New Year film
courtesy of mingpao.com
The film MONSTER HUNT 2 yesterday held a Beijing press conference. Star Tony Leung Chiu Wai stated that acting with computer generated characters was difficult. Sandra Ng Kwan Yu was also on hand to pump up the crowd. Kwan Yu said that she already forgot the last time she and Wai Jai attended an event together. "Today I even heard him talk about his Lunar New Year plans, it can't be any rarer."
Wai Jai felt that Wuba and the monster world were a lot of fun, so he very gladly played the gambler role. However when he worked in person he realized how difficult acting with a computer generated characters. He explained, "Because it was acting with air." In the film not only the little monster king Wuba loved Wai Jai, the new monster Dum Dum also had a lot of scenes with Wai Jai. "Although Dum Dum and I are picking on each other, actually we love each other."
Wai Jai and Kwan Yu talked about their Lunar New Year plans. Wai Jai said that he will spend it this year in Hong Kong. "I will pay Lunar New Year visits to friends, but I won't play mahjong." As for Lunar New Year food, Wai Jai liked them all. Anything mango flavored would be just right for his appetite.