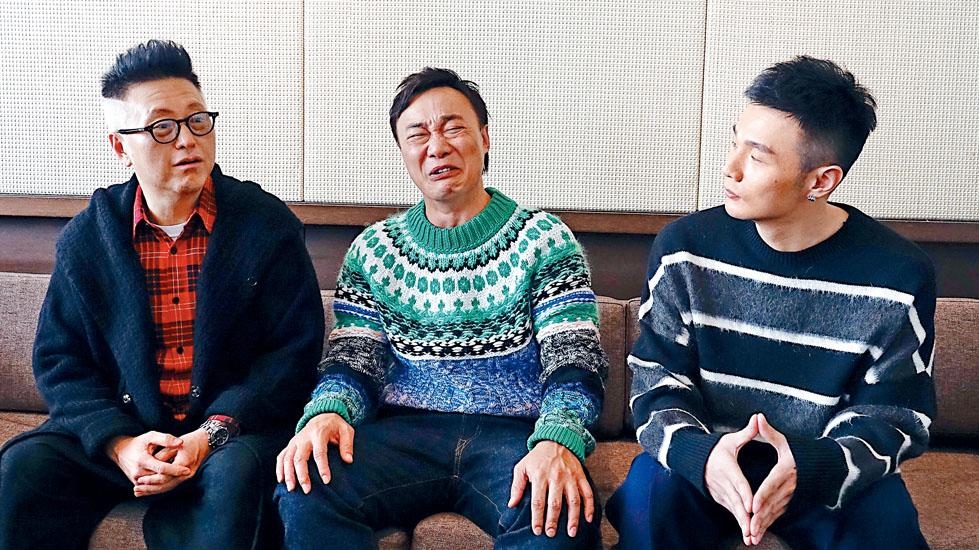 Eason Chan reveals that Vincent Kok and Li Ronghao make him cry
courtesy of mingpao.com
The Vincent Kok Tak Siu directed, Eason Chan Yik Shun, Li Ronghao, Li Yitong, Cui Zhijia, Chan Kwok Kwan, Wilfred Lau Ho Lung, Chris Collins starred all new action comedy KEEP CALM AND BE A SUPERSTAR (NGOR DAI GUI SING) held audience appreciation events in Nanjing, Hangzhou, Wuhan and Guangzhou. Yesterday a premiere press conference took place in the Park Hyatt Beijing.
Playing kung fu superstar Yuen Piao, Eason revealed that during the shoot he was jealous of Li Ronghao. Because he joined the cast first he received director Kok Tak Siu's undivided attention to teach him acting. Then with Li Ronghao's addition, Eason stated that he and Kok Tak Siu became distant. "Ronghao made the director laugh very happy with every shot, but my part seemed to be more trouble than it was worth." With bad mood, his performance was affected instantly. The team even had to stop rolling for ten minutes so Eason could rest from being out of it. Eason finally told the director that he felt he was "fawning over" Ronghao. While they were all laughs he felt neglected. He even cried during the conversation. Kok Tak Siu was moved and explained, "Because Eason has already joined the production for awhile, I felt that he has already grasped Brother Piao's character so I took care of the new addition Li Ronghao more." Kok Tak Siu thanked Eason for making him understand that a director should take care of each actor in balance.