courtesy of on.cc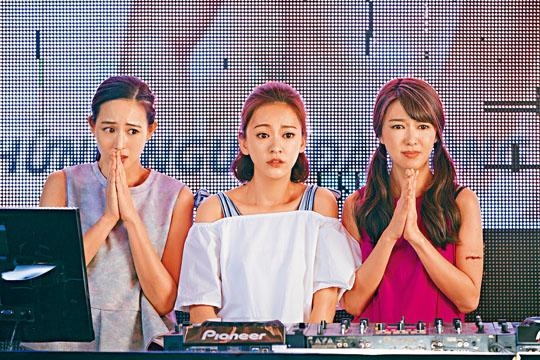 courtesy of singtao.com
The Fiona Sit Hoi Kei, Ivy Chen and Janine Chang starred, Barbara Wong Chun Chun directed film GIRLS II is slated for a March 8th release. Yesterday an official trailer was released. Working together again after four years, the BFFs got together to begin an even crazier and even more thrilling trip to Vietnam.
There is a type of love called BFF, even facing all kinds of challenges including money, desire, men......the BFF relationship would not be harmed. GIRLS II followed the first installment, the BFFs after numerous relationship casualties Ivy Chen finally won out first four years later as she announced that she was engaged. She immediately announced the good news to Fiona Sit and Janine Chang and the BFFs formed a "Bachelorette Party" and headed to Vietnam to enjoy their final single trip before marriage. The unexpected happened on this trip. In order for Ivy Chen to have all the fun, Sit Hoi Kei and Janine Chang teamed up to arrange for fun and exciting programs. The trio visited the night spot there. After partying with a group of dancers, the drunk Ivy Chen was carried off and they were scared out of their wits.
After a wild night of partying, Sit Hoi Kei, Ivy Chen and Janine Chang woke up to find themselves naked except a big leave to cover themselves on the beach. They was panicking and did not know what to do. Then a bomb scare appeared as they seemed to be wanted by the local police.