courtesy of on.cc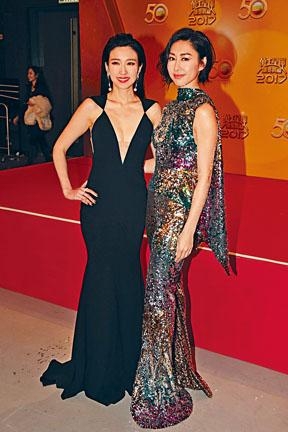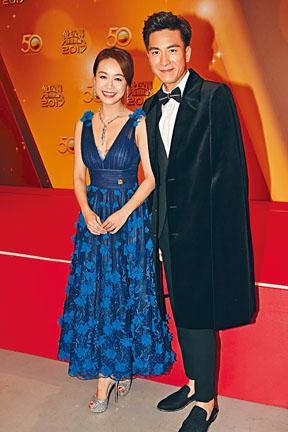 courtesy of singtao.com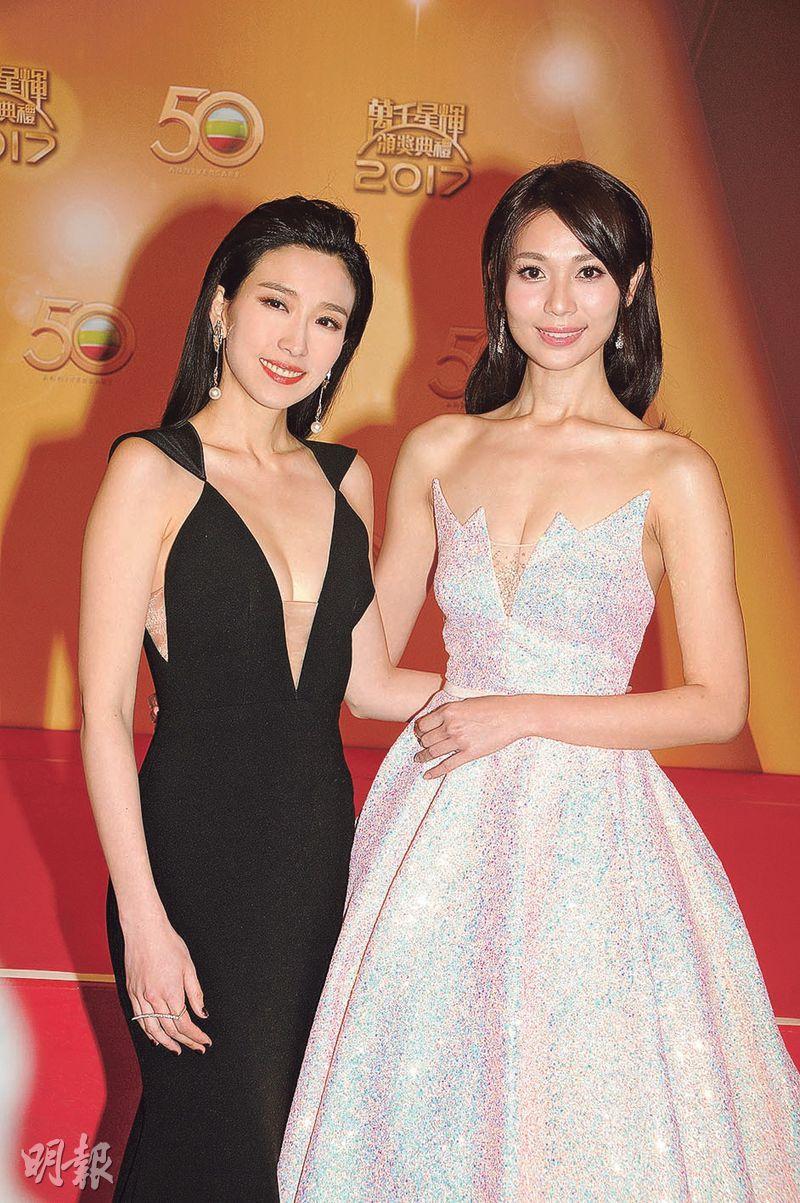 Eileen Yiu, Vivien Yeo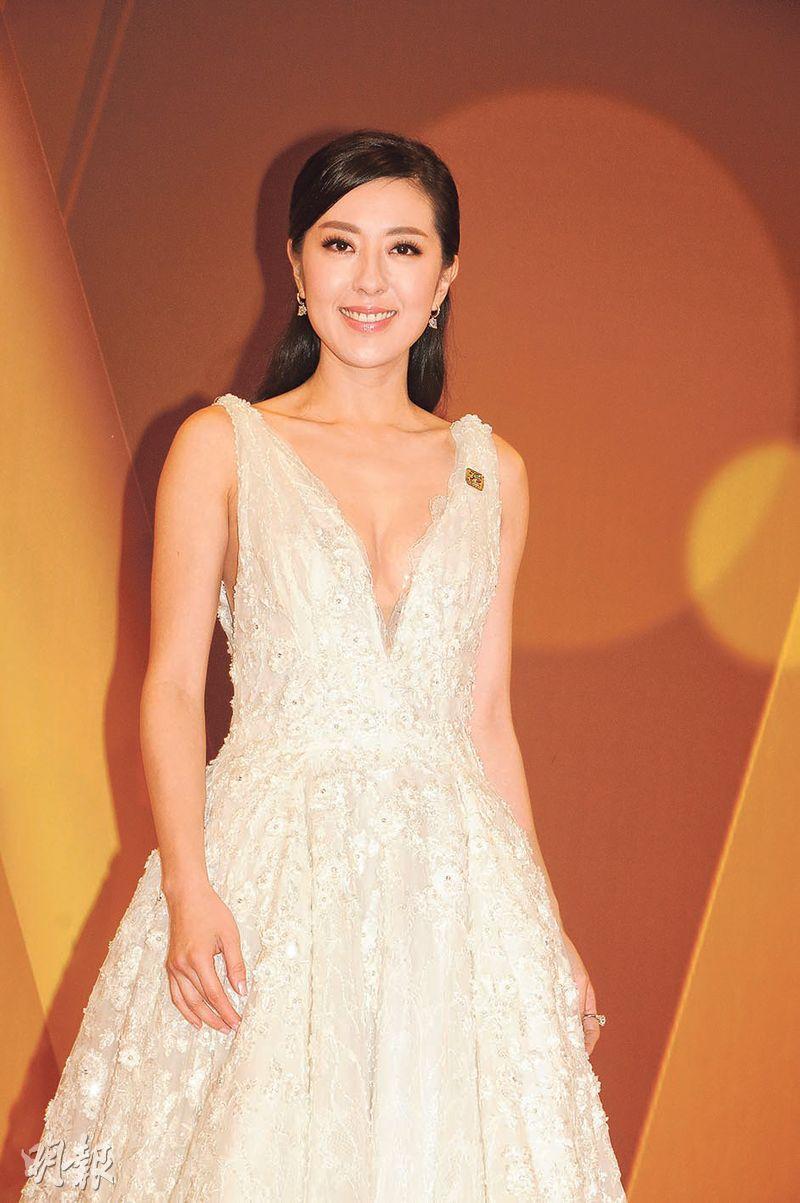 Natalie Tong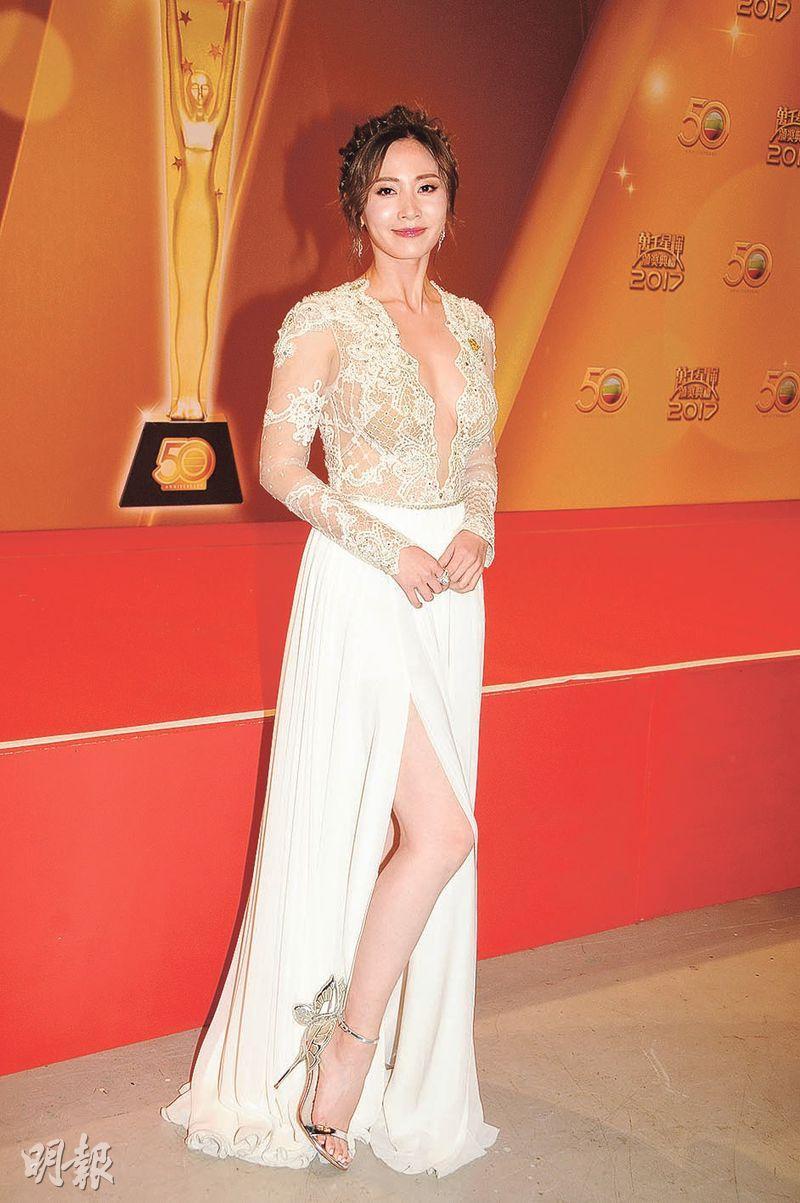 Rebecca Zhu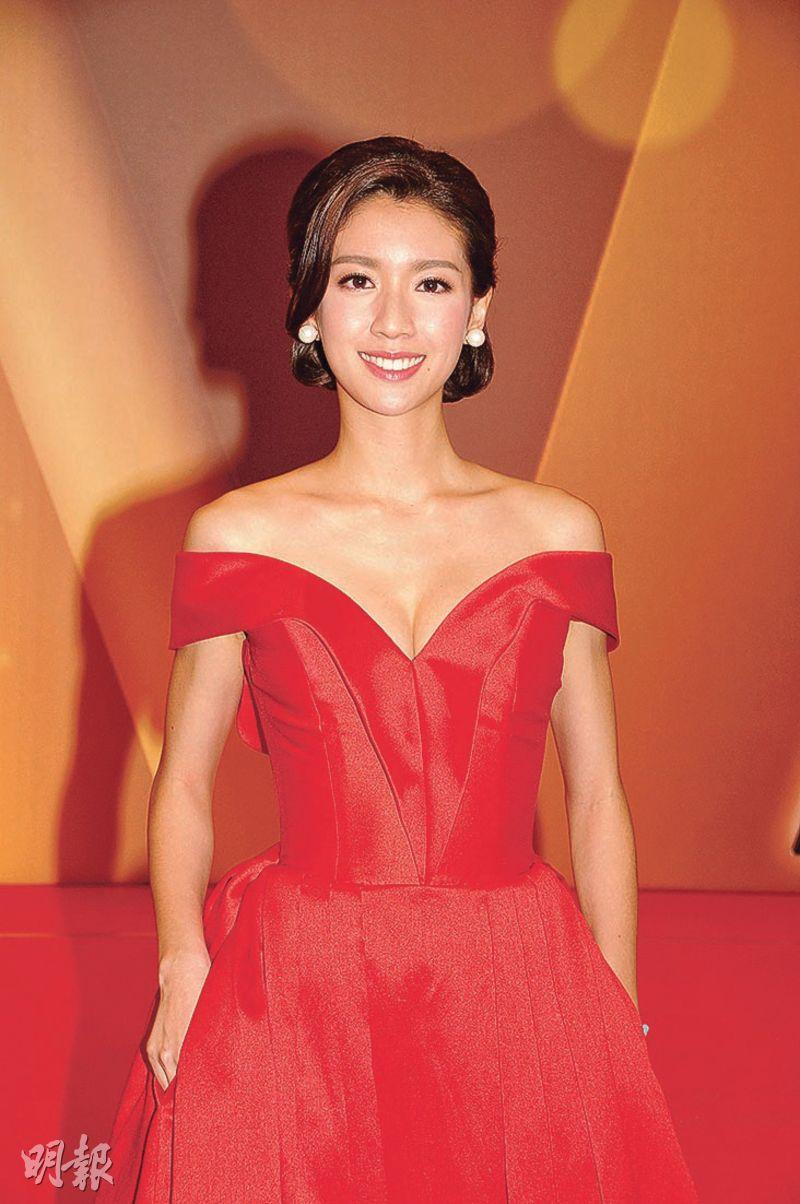 Sisley Choi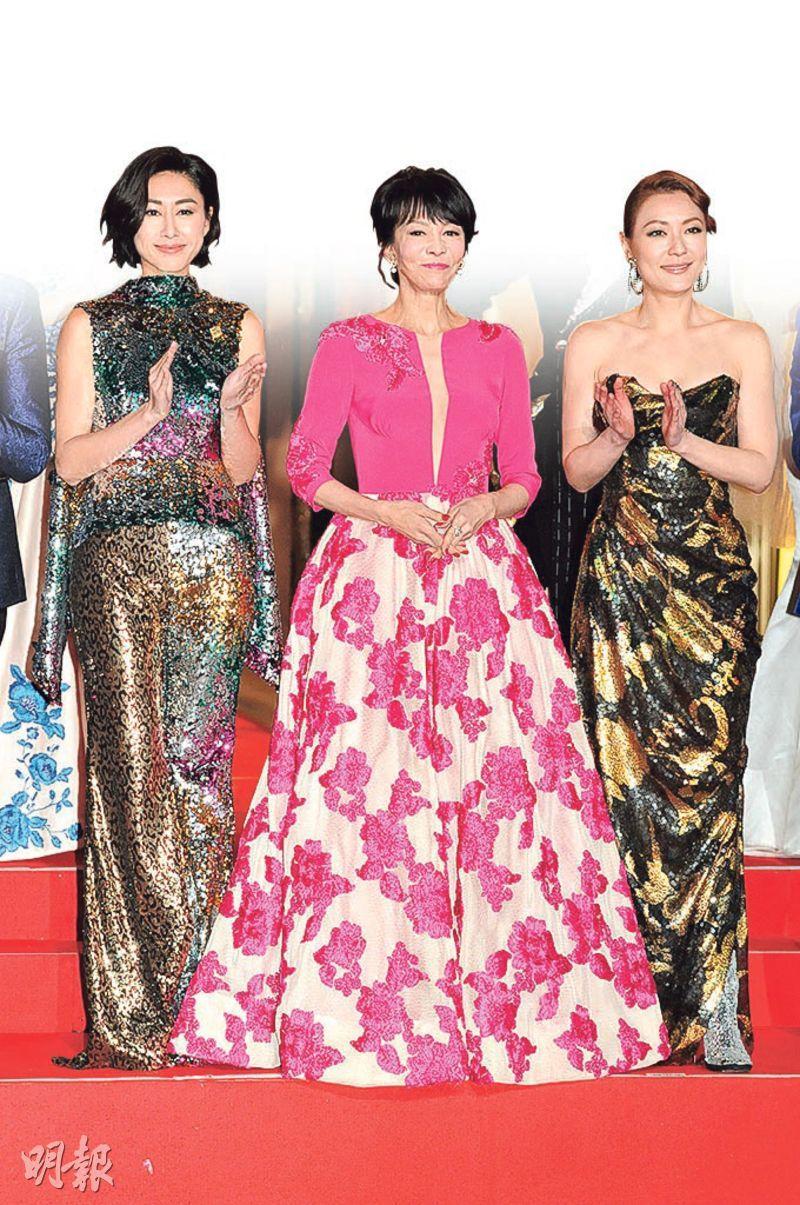 Nancy Wu, Carol Cheng and Kristal Tin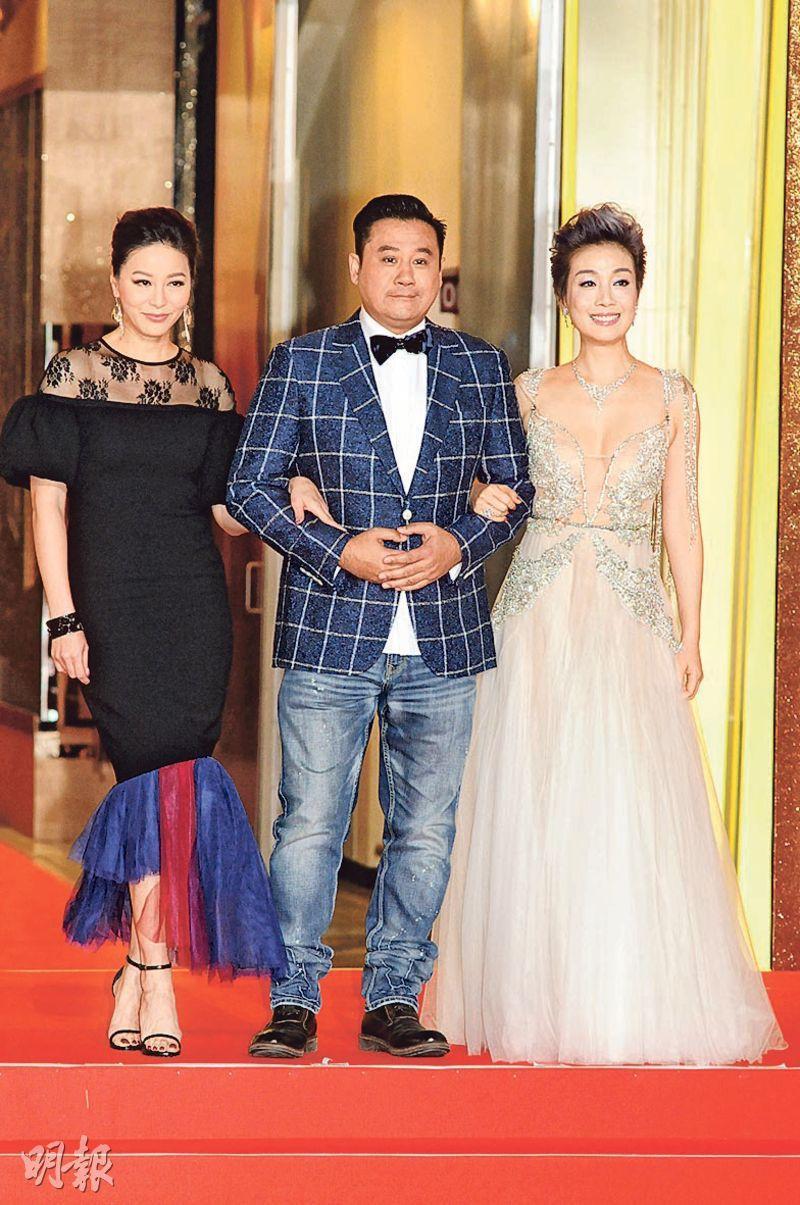 Joyce Tung, Mak Cheung Ching and Elena Kong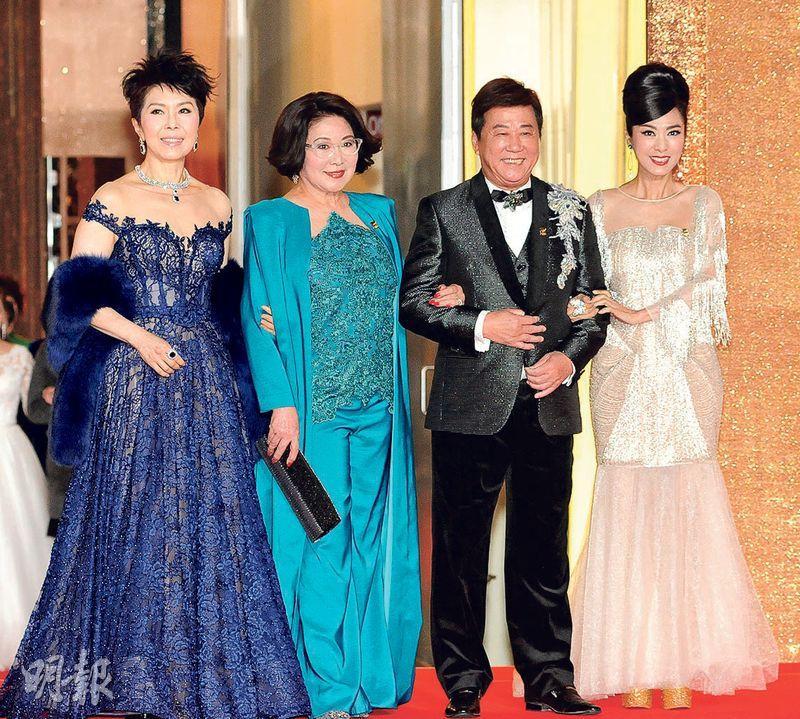 Susanna Kwan, Lee Sze Kei, Ha Yu and Michelle Yim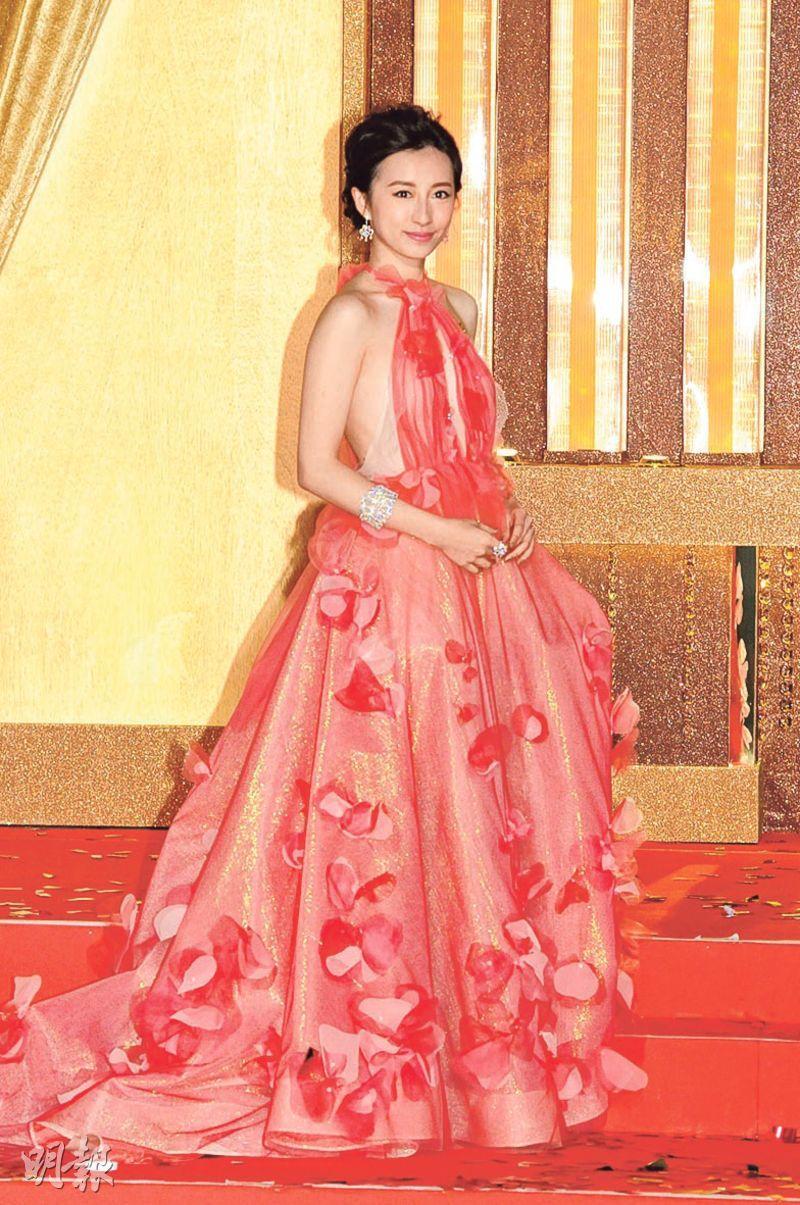 Katy Kung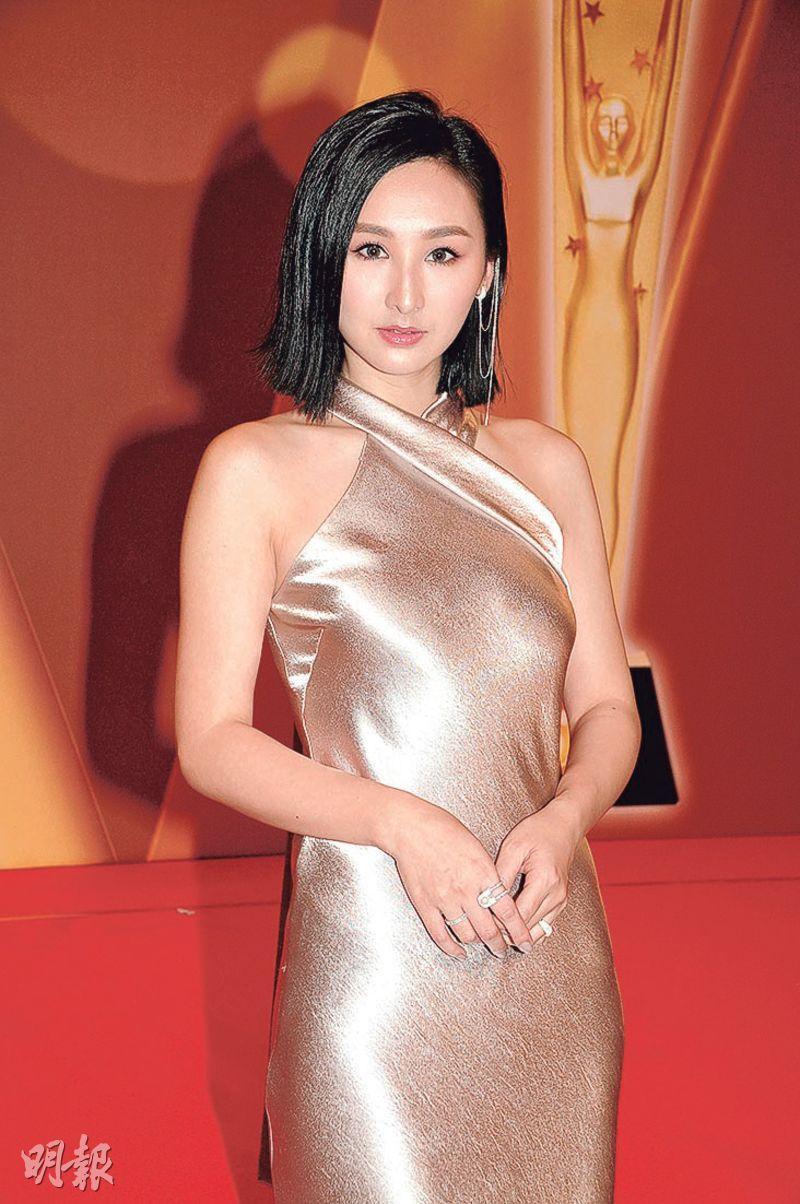 Samantha Ko would continue to be sexy if the series calls for it
Maria Lai walks the red carpet with old flame Max Cheung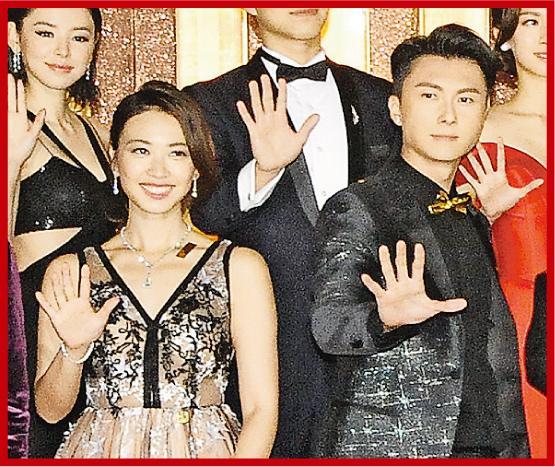 Tracy Chu, Vincent Wong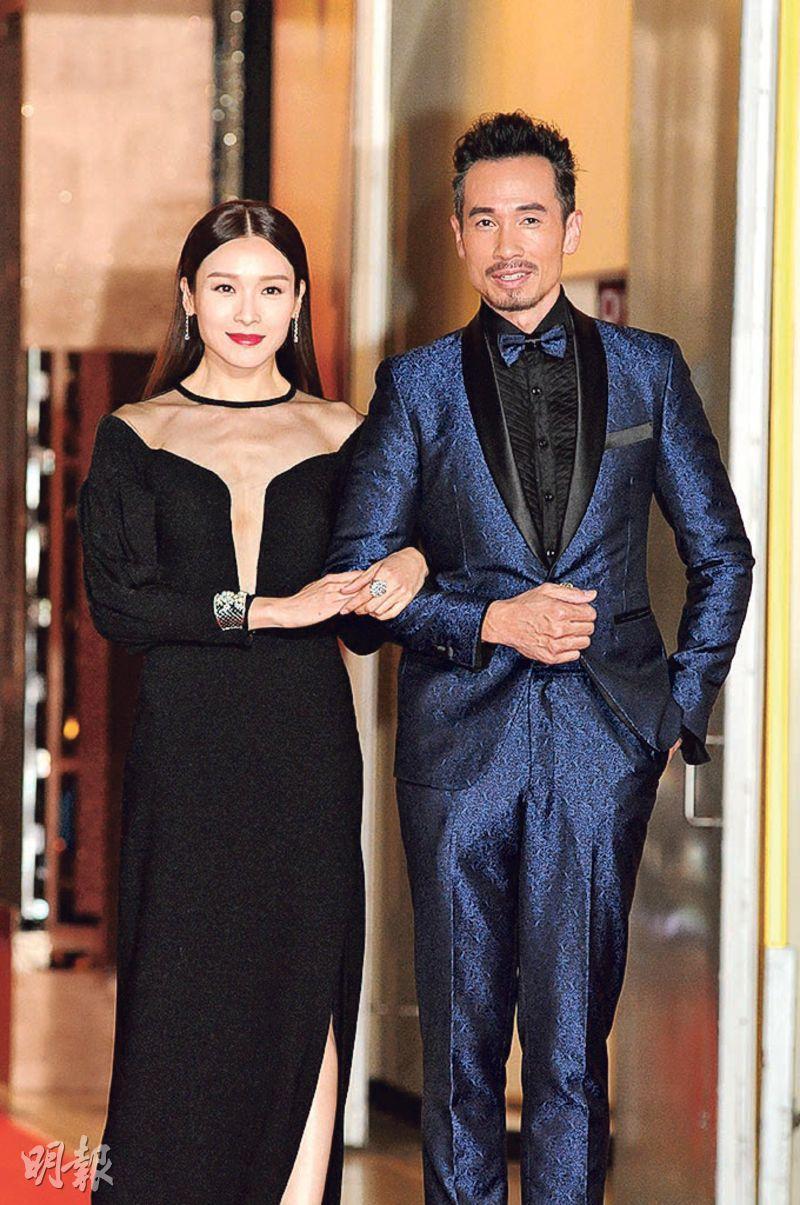 Ali Lee, Moses Chan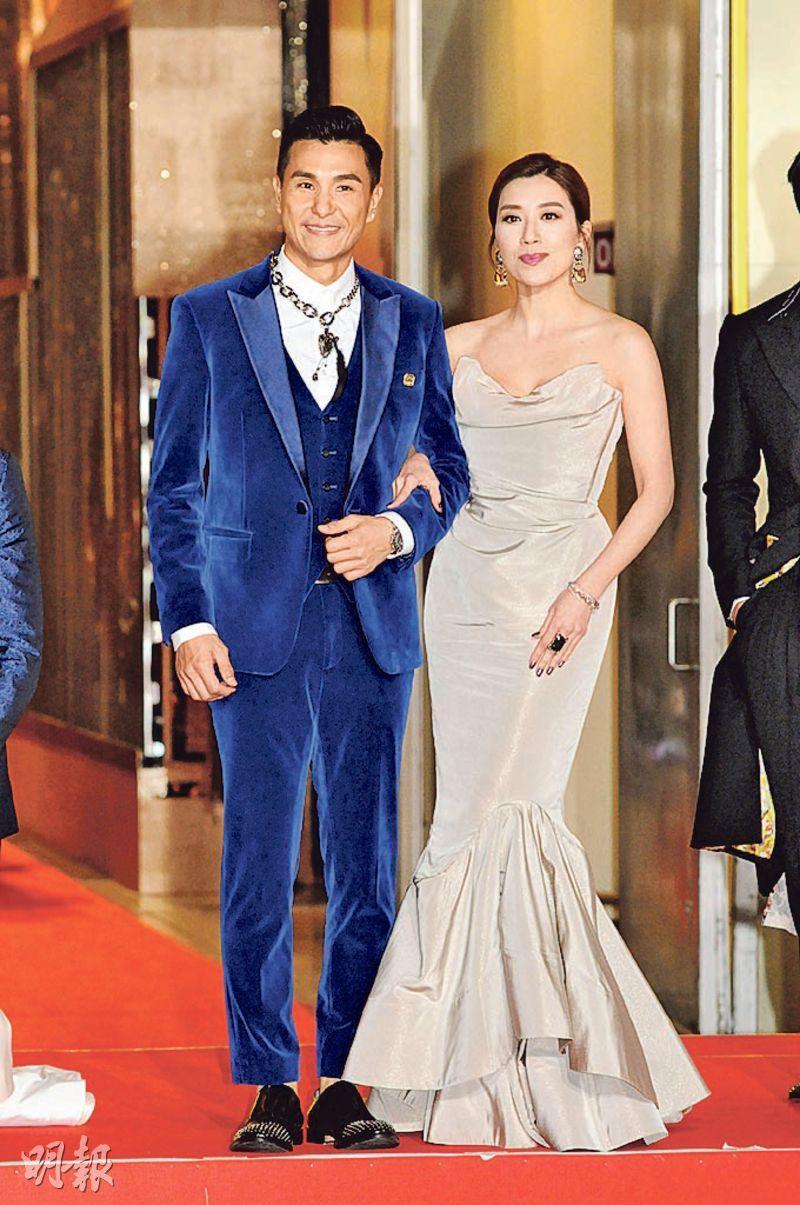 Ruco Chan, Mandy Wong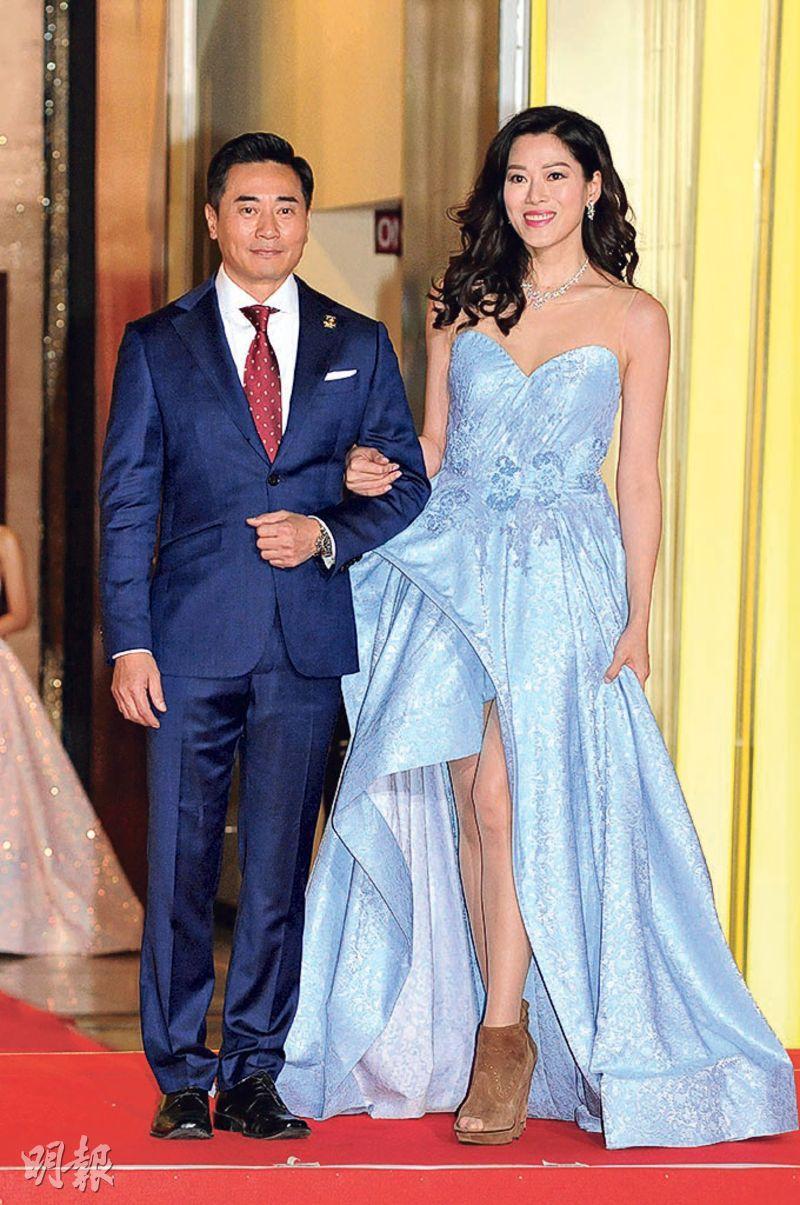 "KC" Jimmy Au and "Miss Big" Mandy Lam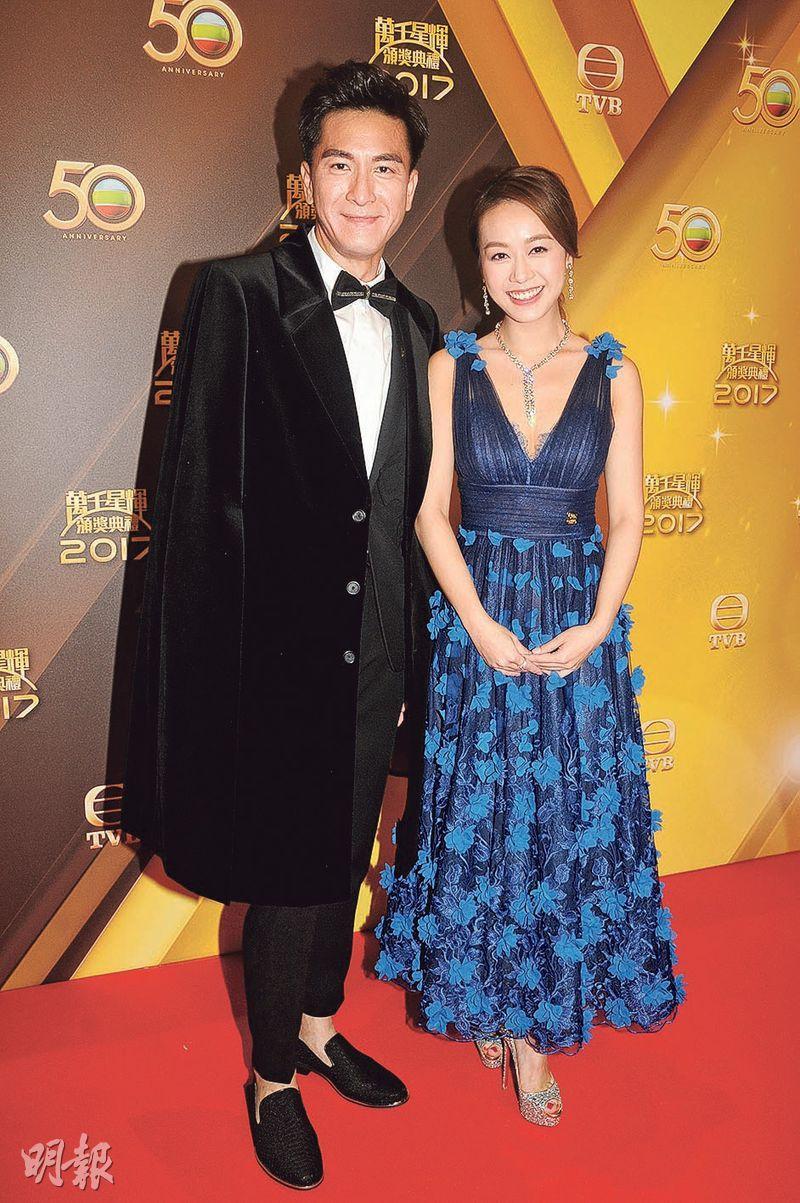 Kenneth Ma, Jacqueline Wong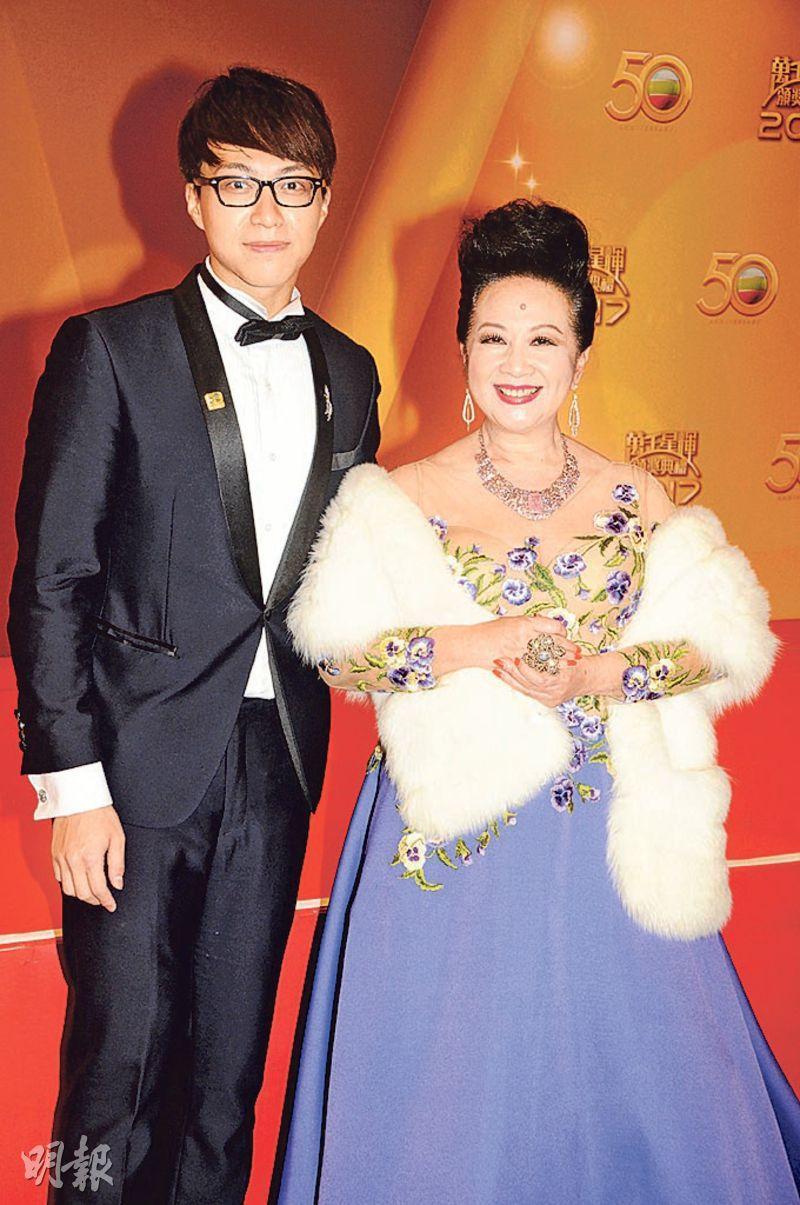 James Ng, Nancy Sit
courtesy of mingpao.com
The TVB Anniversary Awards 2017 took place last night at the TVB City in Tseung Kwan O. This year the event moved the opening to the Studio 1 parking lot. Almost 100 artists walked the simple red carpet and posed for a group photo. The reason was for the TVB 50th anniversary, TVB's big logo could be included in the shot. Artists were divided into two rows. In the middle were Moses Chan Ho, Ali Lee, Vincent Wong Ho Shun and others. On the other side were Nancy Wu Ting Yan, Carol Cheng Yui Ling, Kristal Tin Yui Nei and others.
Nancy Sit Ka Ying walked the red carpet solo. When she took the stairs James Ng Yip Kwan darted up to lend her a hand. They also spoke about the rumor while working on a program in Taiwan. Sister Ka Yin cracked up and said, "Earlier I said that he was wooing me, and I apologized to him in our group. Kwan Gor didn't mind and even called me 'Piggy'. He is very humorous. I can't believe I can attract 27 year old guys and made him very attentive to me. Kwan Gor often treated in Taiwan, he is also very smart." Kwan Gor was sweating bullets next to her. Sister Ka Yin joked, "Young people are raging, I have to keep my distance. I am afraid he might get impulsive."
Kenneth Ma Kwok Ming and girlfriend Jacqueline Wong Sum Ying spoke backstage. Sum Ying two days ago celebrated her 29th birthday early with her family. When she left she stated that boyfriend Ma Kwok Ming was not present. Actually Ma Ming left through the back door in a hurry. Sum Wing was caught in a lie. Last night Ma Ming and Sum Wing spoke to the media together. Sum Wing said that after Ma Ming met her entire family for the first time, Sum Wing said that her family had a decent impression of him. He was a nice guy to begin with. Ma Ming also admitted that earlier they went on vacation in Holland for 7 or 8 days. Since neither has been there before they could get to know Holland together. Speaking of unwilling to public their couple relationship, they agreed, "We don't need to publicize it like this, when we have a major decision then we would announce it." As for Ma Ming's sneaky whereabouts two nights ago, he explained, "If I come right out it would be like a show, I didn't want it to be too awkward so I left out the back. Thank you media for saying that I left in a taxi, so I can promote THE EXORCIST'S METER as well."