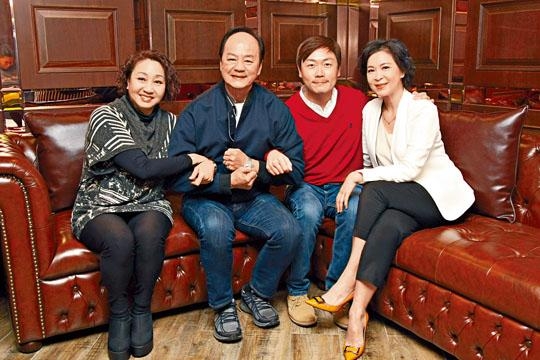 courtesy of singtao.com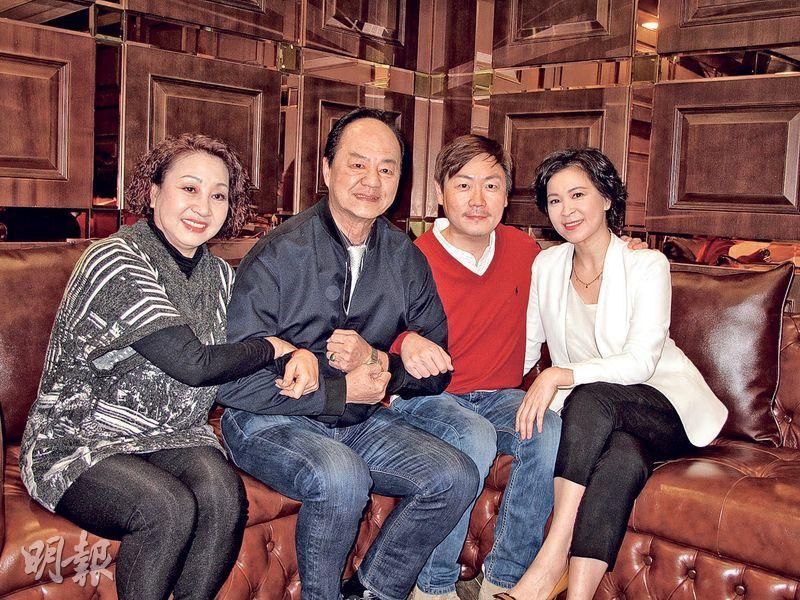 courtesy of mingpao.com
The Lunar New Year STAYCATION (YUT GA DAI SAI) was Johnson Lee's directing debut. He even asked heavyweight actors Tommy Tam (Ti Lung) and Yuen Qiu to be in the cast with good actors Louisa So Yuk Wa and Andrew Lam Man Chung, as he hoped to bring the audience joy during the Lunar New Year. Although it was his first time directing and starring, Johnson admitted that it was not too difficult because before the shoot he already did his homework, finished his storyboard and with years of television training he was very certain what he needed to shoot. He said, "The hardest instead was inviting actors because I have to use sincerity and the script to move them. For example when I asked ah So, her first reaction was 'What will we be making?' Then she asked to see the script first. Brother Lung also had to see the script first. This is common among professional actors. Of course I had to get past Lung Soh first."
Ti Lung said that when Johnson asked him he was worried that he was being pranked. "New directors already pass the first test when someone is willing to invest in their films. This time working with Yuen Qiu is a dream come true for me, because she is only the Seven Little Fortunes I haven't worked with. In the film she was even the type of person who always got one over me." Johnson said that Brother Lung's character was very suitable for him. "Although everyone calls Brother Lung 'Principle Lung' actually he can be very mischievous. I believe the audience would feel very fresh when they see this side on the big screen."
Aside from Ti Lung, Yuen Qiu and So Yuk Wa, the new film also had good actors like Lam Man Chung, Law Kar Ying, Chin Siu Ho and others. Johnson hoped that the new film would be able to make the audience think about the modern family relationship. Thus the story production method was full of 80s nostalgia. Ah So praised Johnson for being very serious with his directing debut. He actually arranged for an actor table read like a play, which was very rare in the film industry. Rarely in comedy, Ti Lung said that film productions were the most afraid of misuse of resource, otherwise with an even better scripts actors would become wasted. He also believed that Johnson had the qualifications to be a very sharp director to bring joy to everyone. Yuen Qiu in one scene cried without much preparation and received praise from Johnson for her superb acting. Sister Qiu said, "Actually crying isn't hard, it depends on what you are thinking about at the time. Comedy instead is harder because making people laugh isn't easy."