courtesy of on.cc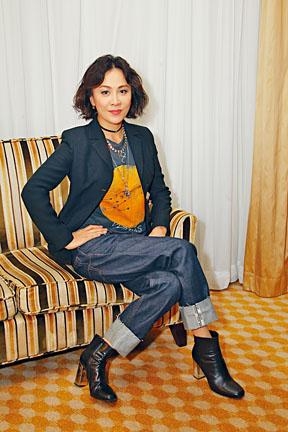 courtesy of singtao.com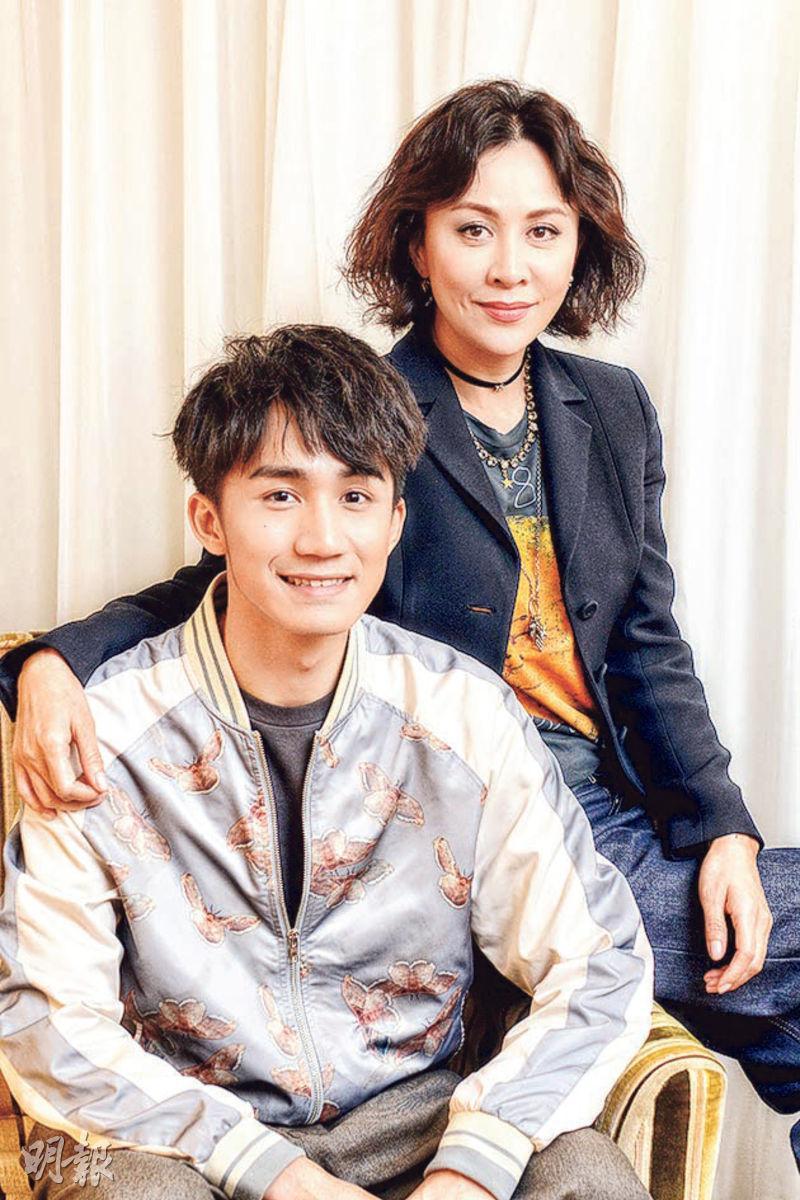 courtesy of mingpao.com
The Carina Lau Ka Ling produced and starred new film IN YOUR DREAMS (YI CHING CHUN DIK MING YI) will open tomorrow. After producing, Ka Ling discovered that the job was very suitable for her. She produced this film not because it could easily win awards but because she hoped to make Hong Kong films a little better. She also stated that she would ask her husband Tony Leung Chiu Wai in the next film that she would produce and even joked that she would pay him double.
First time producer Ka Ling admitted that it was a huge challenge because the film only received HK$ 3 million production financial assistance from the government. Making a movie with a limited budget was not easy, as making it its best would be very difficult. Thus this job was very hard. She had to ask others to work without pay, which made her owe many people favors. Ka Ling's own salary was beyond that number. Ka Ling said, "This is priceless, like Au Ting Ping, (William) Chang Sau Ping all came to help without pay. Of course I wasn't paid either. I even owed many people favors. However many professional film workers really wanted to help Hong Kong film and make it better. They didn't want Hong Kong to remain the same. So next time I would find more money to repay them!"
Choosing this tough project, Ka Ling said that actually she wanted to protect herself. Because she liked this film and wanted to play this character, she had ot find even more people she trusted to make every part great. She said that this time Felix Chong Man Keung recommended this script to her, then she chose the actors. The student she had a romance with, Ng Siu Hin, was her choice. "He looked a little like a young Leung Chiu Wai. Those sorrowful eyes seemed to have been hurt and needed to be protected, but I knew that he came from a happy family. I don't know how he was able to those looks to me!" Did Wai Jai feel Hin Jai resemble him? Ka Ling said, "Wai Jai haven't seen it yet, he didn't have time to give me any advice. However he has been very supportive of me!"
After producing, Ka Ling found that the job was very suitable for her. She said that since her training class in 1983, her graduation in 1984 she has been in film for 33 years, during which she met many friends and work connections. She was able to make professional things happen from a professional angle, would she be like Andy Lau Tak Wa and Eric Tsang Chi Wai and helped a group of new directors? Ka Ling admitted that she would within her abilities. Now she has already founded her production company she would discover new actors.
As for Ng Siu Hin's impression of Sister Ka Ling, he said, "I really like Sister Ka Ling, I have seen her countless work like DAYS OF BEING WILD and 2046!" Ka Ling said that on the last day of the shoot he even brought a giant DAYS OF BEING WILD poster for her to autograph. However during the collaboration did Sister Ka Ling's presence put him in awe? Hin Jai said that Sister Ka Ling was very nice. Although they had to dance and be in bed in the film, it was the relationship between the two characters. If he was able to be not nervous and have no pressure it would be the greatest respect for the director and Sister Ka Ling. Thus he would very normally do his part well.
Hin Jai admitted that he was surprised ot hear Sister Ka Ling's praise as a young Leung Chiu Wai. Ka Ling stated, "His start was just as lucky as Mr. Leung's, but how far he would go it would depend on him. Good luck!" Hin Jai said, "Since I was little I would take pressure as motivation!" Ka Ling said, "Actually he was very professional, in the shot he was already not a new comer. The so-called nervousness and pressure probably was from facing me in person, he would see whether I could be touched or hard to speak to!" Hin Jai said, "At first indeed I had pressure, but when Sister Ka Ling called me 'Hin Jai' I was happy to death!"
Ka Ling produced this film not because she thought it would easily win awards. She intended on making Hong Kong films a little better. Because in the past she has worked on many Mainland production and felt that now Hong Kong film remained in the same spot and has been left behind. Hong Kong film already had a lot of talent long ago, it only lacked financing. Would Ka Ling direct next? Ka Ling admitted that directing would not be easy, in addition directors were very demanding and had to be well versed in everything, art, taste, with a lot of knowledge in everything to be able to make excellent films. In addition directors would not just get someone to write a good script then get a cinematographer. How many years would she take before becoming a director officially? Ka Ling said, "No way, I feel I am not qualified yet. I am not able to keep an eye on so much. Now I can only produce!" Would she ask Wai Jai to star in the next film she would produce? Ka Ling said that she definitely would, but she did not know if they would have such fae. Perhaps he would have to work and would not be able to take the role. Would she haggle with him over salary? Ka Ling said, "I would pay him double, both professionally and personally! I am just joking!"
Speaking of her onscreen husband Tse Kwan Ho having an affair, Ka Ling found out and developed a teacher student romance. She said that she would not know what to do if it happened to her, in her romantic world there were many layers. "In my adolescences I would guess, be jealous and angry, I even got into fights. Yet as I grew up I felt that I could sit down and talk about anything. It would depend on whether both parties had the intention to cherish this relationship, whether he would honestly face it. This is the most important!" Hin Jai also said that if his companion cheated or was unfaithful, he definitely would suggest breaking up because honesty was very important. In the film Ka Ling did not like the 16 year old Hin Jai but he fell for her. As for teacher student romance, Ka Ling said that everyone probably had experience with it -- only morally they could not do it because they were underage; but from the angle of the teacher in the film, with someone providing her warmth and care at a low point in life, she would naturally be melted. To have someone to lean on in a fragile moment, no matter the age, identity or sex, people would definitely be melted when someone would love them without regard for anything else. This came from human nature. She remembered that when she was 12 or 13 she had a crush on an elder.