Liu Wai Hung gets into it with the swimsuit girls
courtesy of on.cc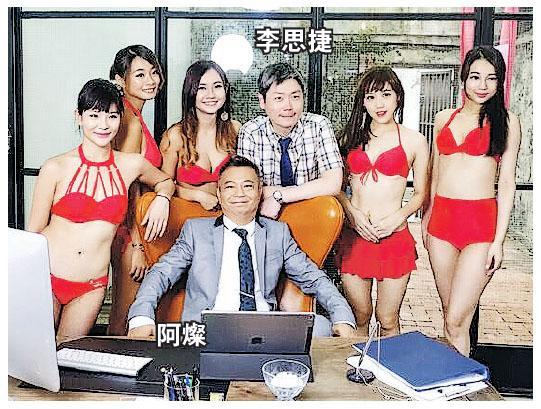 Liu Wai Hung
courtesy of mingpao.com
The Johnson Lee directed and starred Lunar New Year film STAYCATION (YUT GA DAI SAI) gathered many show business elites. Aside from Big Brother Ti Lung's unprecedented comedic performance, another bright spot would be "Brother Chan" Liu Wai Hung, who has been away from the big screen for years.
Brother Chan was moved to return to comedy after 17 years not because of salary but because of director Johnson Lee's 200% sincerity. Brother Chan said, "Actually when Johnson handed me the script to go over, I didn't want to make it because I really didn't have the time. I didn't want to be distracted from my agricultural work. Later Johnson came to find him on my Guangzhou farm. He was fully sincerely. I couldn't turn him down even if I wanted to, but I stated in advanced that I only had one day to help with the production."
As for the salary, Brother Chan admitted that he would have worked for a buck. "We haven't talked about money yet. The fact is I am not relying on show business to make a living now, how much it is it's not important. It could be a buck, it could be nothing. It's just for fun for me so it doesn't matter."
Since Brother Chan offered a helping hand, Johnson Lee of course did the right thing. He not only made Brother Chan his boss but also had several bikini clad beauties in the office with him.