courtesy of on.cc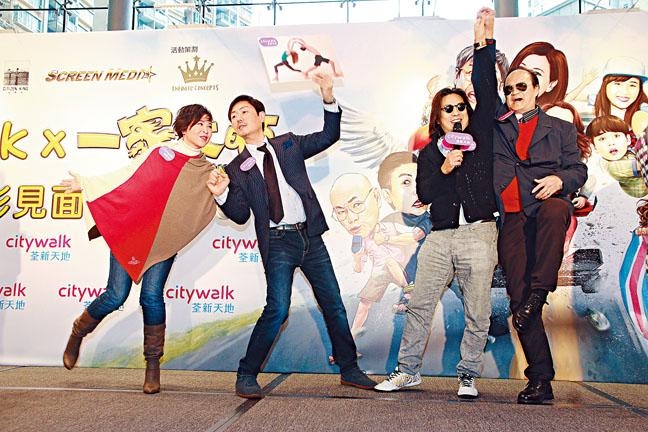 courtesy of singtao.com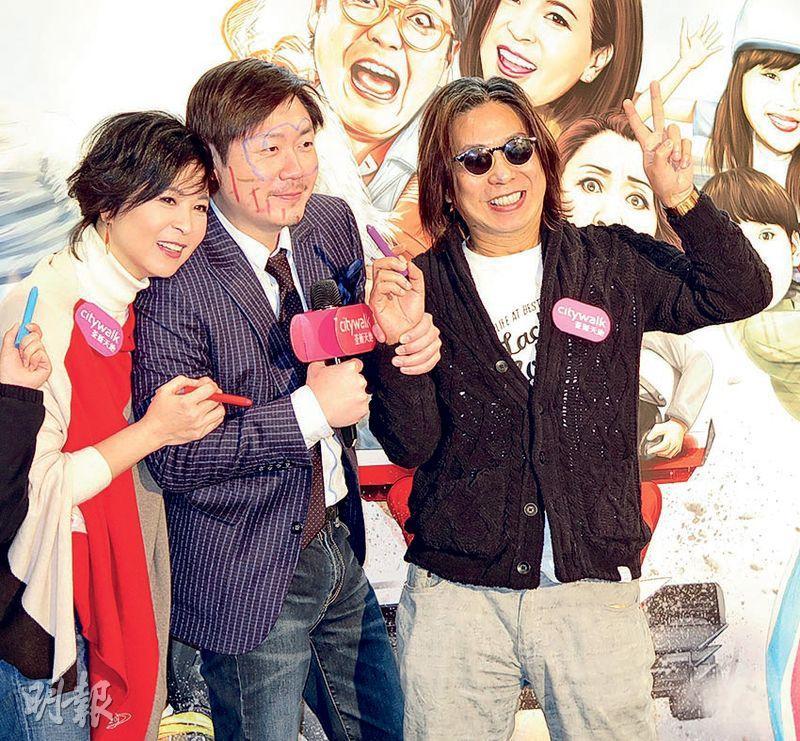 Louisa So, Johnson Lee and Andrew Lam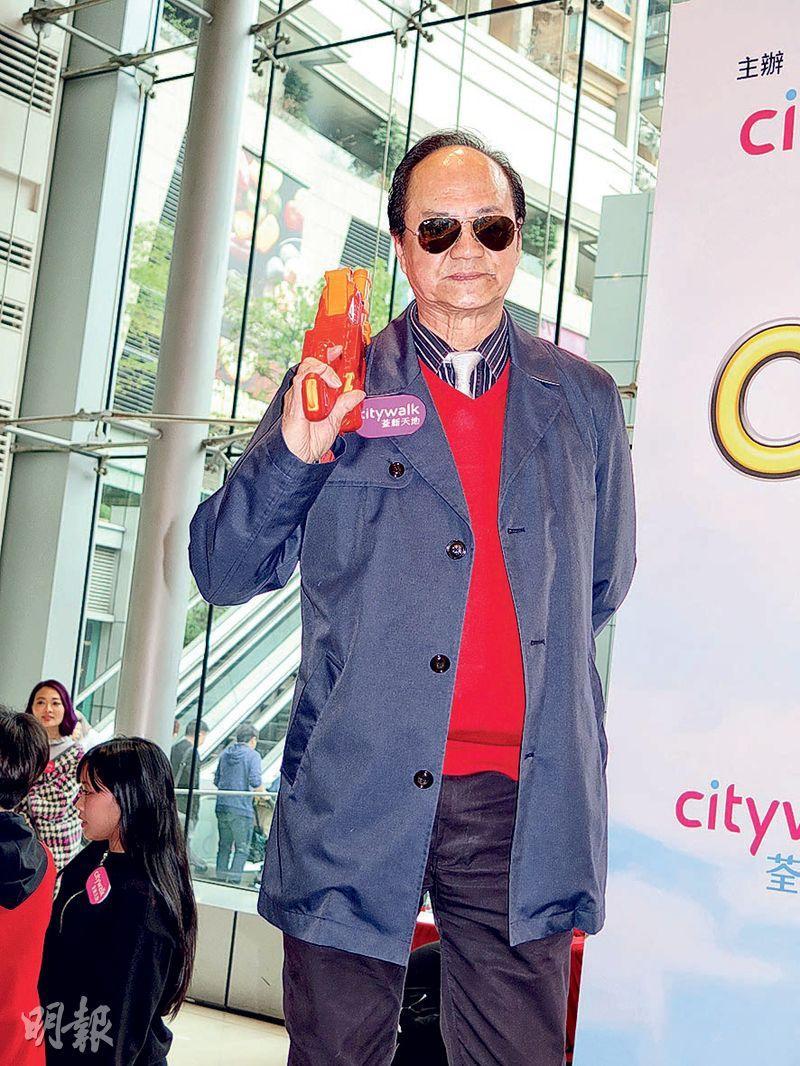 Ti Lung shoots a water gun and sings
courtesy of mingpao.com
The film STAYCATION (YUT GA DAI SAI) yesterday held an event. Director and actor Johnson Lee attended with Tommy Tam (Ti Lung), Louisa So Yuk Wa, Andrew Lam Man Chung and others. On the stage Brother Lung said LOVE IN DEEP AUTUMN and CHOR LAU HEUNG. Then a shooting contest took place. Brother Lung who has not been a boss for a long time demonstrated his shooting skills with a toy gun. Troublemaker Lam Man Chung turned Johnson Lee into a target and shot him in the nether regions. Finally Ah Chung and Johnson were punished and had to have their faces painted. However Ah Chung continued to cause trouble as he chased So Yuk Wa to draw on her. He drew all over Ah So's face after catching her. The actors gave away film posters near the end of the event. Brother Lung gave the audience Zhuge Liang's ADMONITION TO HIS SON in hopes of inspiring everyone.
Speaking of Brother Lung's singing, he joked that he has never picked up a microphone and sang in front of everyone. However after meeting Johnson he was affected and had positive interaction that was filled of joy. As for Brother Lung giving away Zhuge Liang's ADMONITION TO HIS SON to the audience, he said that he had to thank the late Sir Run Run Shaw (Siu Yat Fu) and Mona Fong Yat Wa for taking him to the Mainland to see education in the nation. Zhuge Liang's ADMONITION TO HIS SON was an university requirement. Because the film also talked about this, yesterday he gave it to everyone in hopes of inspiring everyone to learn to shape up, straighten out the family and be kind. Johnson said that when he first met Brother Lung he already knew that hew as more than a hero, he was also very mischievous and fun. He learned a lot from him and also put his playful side on the silver screen. Brother Lung said, "I too progress with the times!"
Would he ask Brother Lung to be a guest at the Fantastic Trio concert? Brother Lung said that he too hoped to be able to show his support. Johnson said that he was lucky to be able to work with an elder. Brother Lun mentioned that another elder Law Kar Ying was just as mischievous in his effort. Johnson admitted that he would like to make a sequel.
Was So Yuk Wa upset that Ah Chung messed up her face? Ah So joked that of course she was upset. Ah Chung still said, "I just added contour to her face, which was puffy!" Ah So slapped him in response. "He is too naughty, so on the set I would avoid him!" Ah Chung even had fun with Brother Lung, the only one he did not dare to mess with was Lung Soh. He said, "Brother Lung only looked the part, Lung Soh had more majestic than him. Brother Lung and I really got along though, and we had a lot of fun. Lung Soh and I also have many connections, we even ran into each other on the streets several times!" Speaking of Brother Lung's gift of ADMONITION TO HIS SON, Ah Chung should probably take a look. Ah Chung answered, "I read HOW TO PICK UP GIRLS, and I read it all the time because it would have many new tricks!"