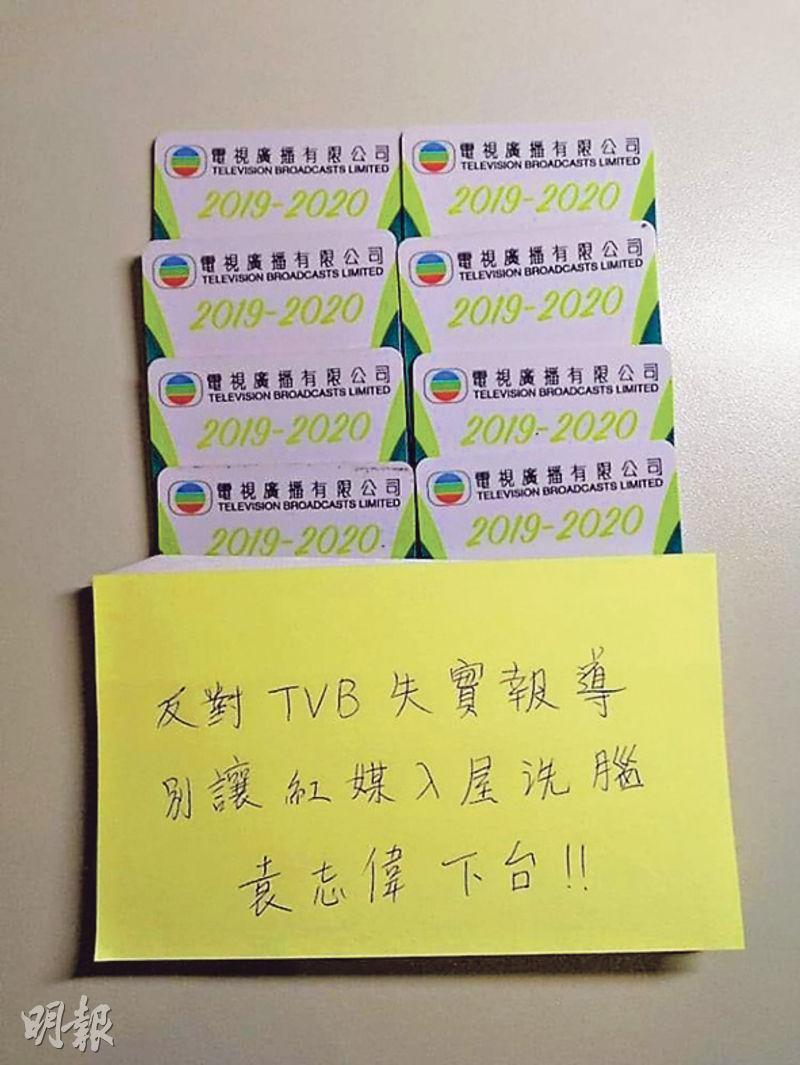 courtesy of mingpao.com
Earlier some online were upset at TVB news' handling of the Extradition Bill storm and started a "star chasing movement" against TVB artists at event. When TVB news went to cover stories they were also hindered. Their news vehicle windows were broken. CEO Lee Bo On issued a notice to employed artists and stressed that the News department remained neutral in its reporting.
Recently many suspected TVB 2019 and 202 employee identification appeared online with notes like "TVB inaccurate reporting". TVB responded, "Without any name how do we respond?"
On the other hand, the Hong Kong Film Directors' Guild, the Hong Kong Screenwriters' Association yesterday issued a statement about the violent attack at the Yuen Long light rail station and the victims not receiving any police assistance in a timely fashion. Both associations expressed extreme anger and listed demands of "stop white terror, establish an independent investigation committee immediately, clearly withdraw of the extradition bill".
"This organization urges the Special Administrative Region government to immediately establish an independent investigation for the truth of various disputes over the past months, to return justice for all and settle public rage. This organization also urges the Chief Executive to immediately according to the Legislative Council meeting rules to use the word withdraw to terminate the bill and end all dispute over wording. Political problems should be politically resolve. This organization looks forward to the Chief Executive, the SAR government and the Hong Kong Police to get back on track of servicing the citizens."