courtesy of on.cc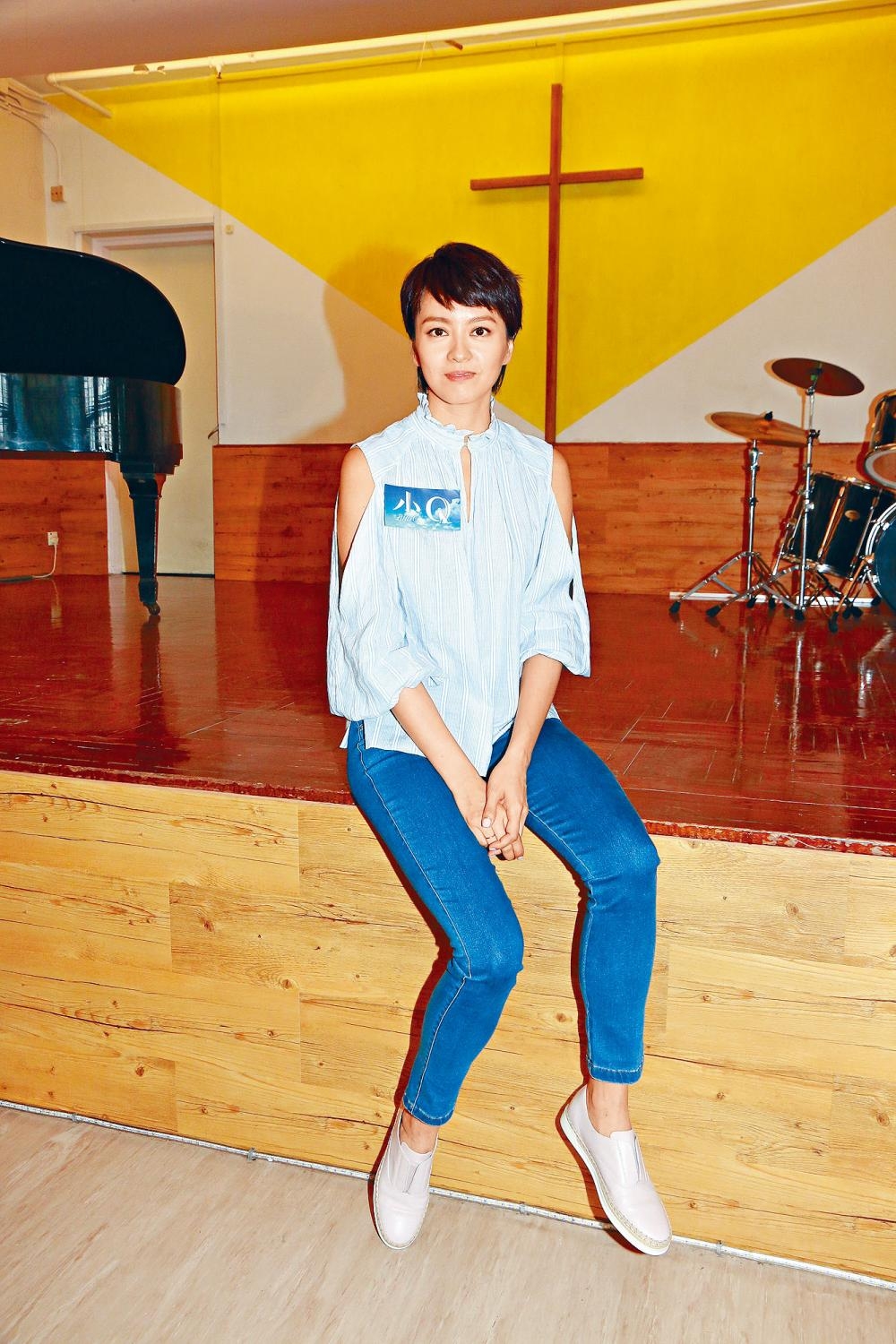 courtesy of singtao.com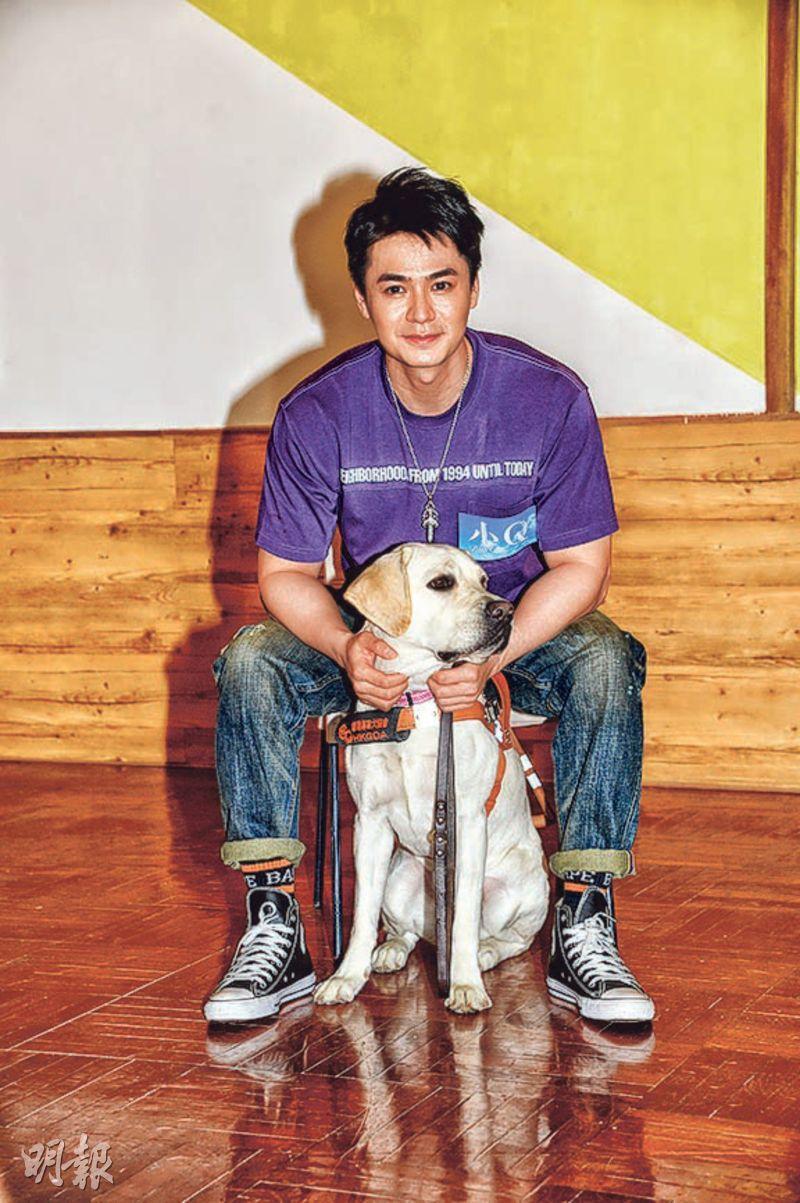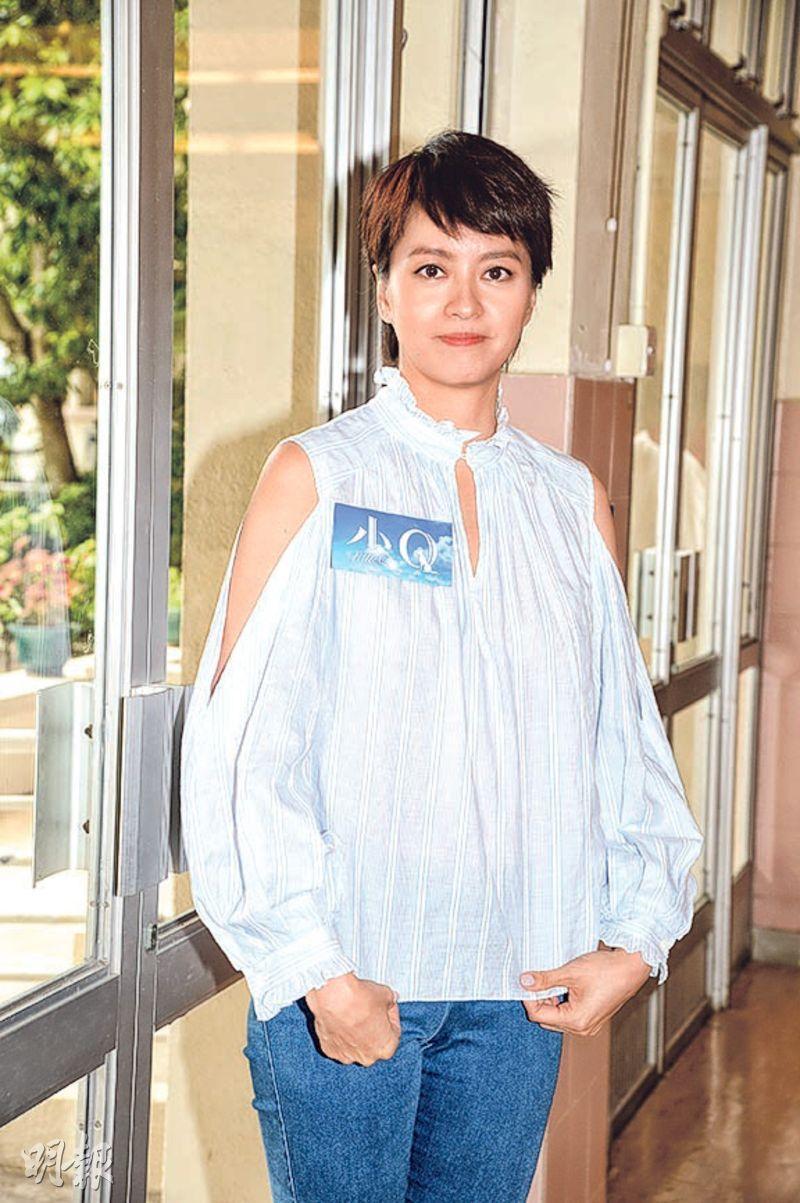 courtesy of mingpao.com
The film LITTLE Q (SIU Q)'s leads Gigi Leung Wing Kei, Law Chung Him and director Law Wing Cheong yesterday visited a school for the blind. They even put on blindfolds to have lunch with the visually impaired children, then they enjoyed a performance from the visually impaired students.
Leung Wing Kei was still a little teary eyed when she spoke to the media. She said that earlier when she promoted the film in the Mainland she attended events at schools for the blind and universities. Many viewers would cry after watching. Gigi cried at every event, but she said that it was her first visit to a Hong Kong school for the blind. She felt very touched and emotional.
Yesterday she tried to eat with a blindfold on. Gigi said that she needed advice from the visually impaired student. She also enjoyed the performance and the students were singing harmony. Gigi got choked up. "They make me feel that despite physical disabilities they never give up. Thus I go a lot of new experience from making this film. Through contact with them I wish even more for the society to have a little more tolerance for the visually impaired." She pointed out that Hong Kong actually was already a very advanced city. Most would accept guide dogs in public and communities. She hoped that this time people who disliked or were afraid of dogs would learn more. Guide dogs have been professionally trained and would not be a danger or a threat to people. Gigi said, "I hope everyone would give them more space and tolerance. This is my goal of taking this role!"
Gigi said that she played someone with normal vision, her brother Yam Tat Wa was the blind person. She felt that he spent a lot of effort and contributed a lot of energy and time into his performance. She had to act with dogs so something fun constantly happened. For example before the director yelled cut the dog already left, completely out of control.
Law Chung Him yesterday put on a blindfold and was led to his seat by a guide dog. Then he ate with a blindfold. He said that eating with other senses, he had no idea whether his chopsticks picked up any food. Instead he needed hints from children to remind him. Thus for this film he studied guide dog training for two months and had quite an experience.
His wife Tavia Yeung Yi mentioned that she wanted a child. Him Jai said, "We both do, so we has already arranged for us to stay and work in Hong Kong. We won't waste any time, I work on the series in the day and 'work' at night!" Has he begun his 'work' yet? At first he misunderstood and said that the series has not yet started production. Then he realized and answered, "Hard work alone isn't enough, it also needs timing and location. This half a year would be a little better!" Him Jai pointed out that he would work on a series in Hong Kong, but Ah Yi for now probably would not make a series. If she learned that she was pregnant halfway through a series, she would not be able to do anything and would be very irresponsible. She would also have a hard time with the team and he would worry for her. He did not wan to squat on the sideline of the set and keep an eye on his wife. Him Jai said that he hoped to have a baby soon, the best would be next year so the baby would be born in the Year of the Rat just like him. Would he like a son or a daughter? Him Jai said, "I am fine with either, but for the woman, having a son first would not be as stressful as she would be able to answer to the elders. She would not have to deliberately have another. Actually having both at once would be the best!" In Him Jai's family, his mother is a win . Speaking of the chance of having twins, Him Jai said, "It's strong!"