courtesy of on.cc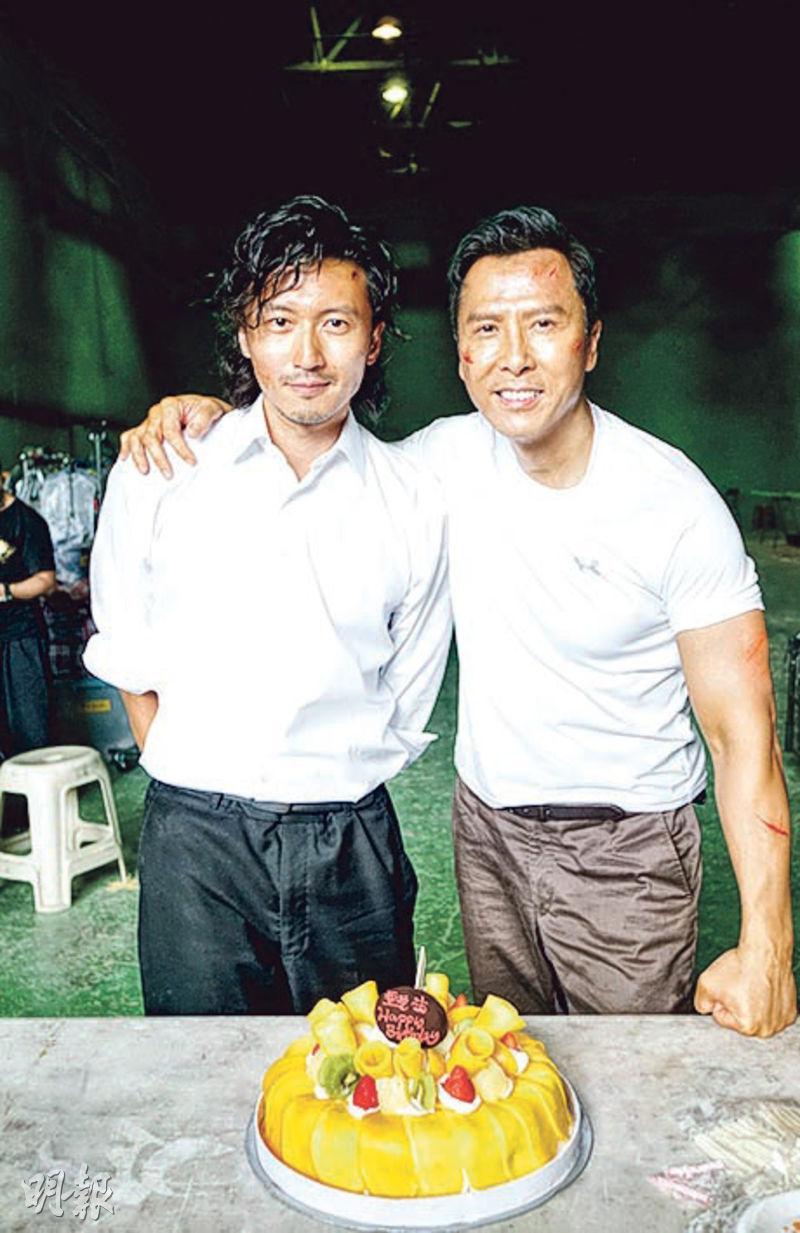 courtesy of mingpao.com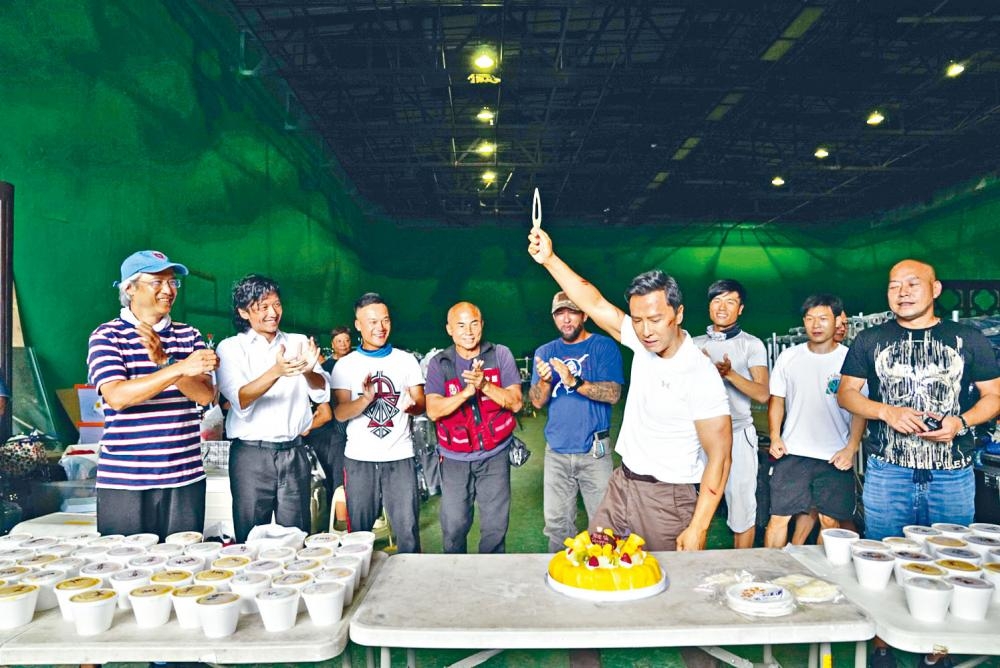 courtesy of singtao.com
The Benny Chan Muk Sing directed, Donnie Yen Chi Tan and Nicholas Tse Ting Fung starred film RAGING FIRE (NO FOR) earlier prepared a cake for producer, action director and star Yen Chi Tan to celebrate his July 27th birthday. Chi Tan kept thanking the team for the special preparation. As for birthday wish, he said, "I hope everyone would be happier, we will continue to work hard for Hong Kong film!"
As everyone waited for birthday boy Yen Chi Tan to arrive at the set, they already placed the cake on the table. The team then sang the birthday song to welcome this "Strongest Birthday Boy" as they wished him "28 every year". Chi Tan was excited and even jokingly sang along with everyone. "Happy Birthday to me!" After the singing he hug director Chan Muk Sing and even asked where his co-star Tse Ting Fung was. Exchanging punches on screen but buddies off screen, when he hug Ting Fung the director even provided the caption, "Here is another punch!"
With everyone working in the scorching heat, Ting Fung treated everyone to timely dessert. The ice cold dessert added much joy to the birthday party.
Yen Chi Tan also sentimentally made his birthday wish in front of the cake. He said, "Lately Hong Kong has a lot of unhappy events, I hope through my "28th" birthday everyone can be happier at this moment. We can continue to work hard for Hong Kong film!" Under everyone's applause, Chi Tan, Ting Fung and director Chan Muk Sing took a photo with their arms around each others' shoulders. The surprise birthday party then came to an end. The team went to enjoy cake and dessert. Chi Tan and Ting Fung quickly finished and got back into position for work, thoroughly demonstrating their serious and professional attitude.