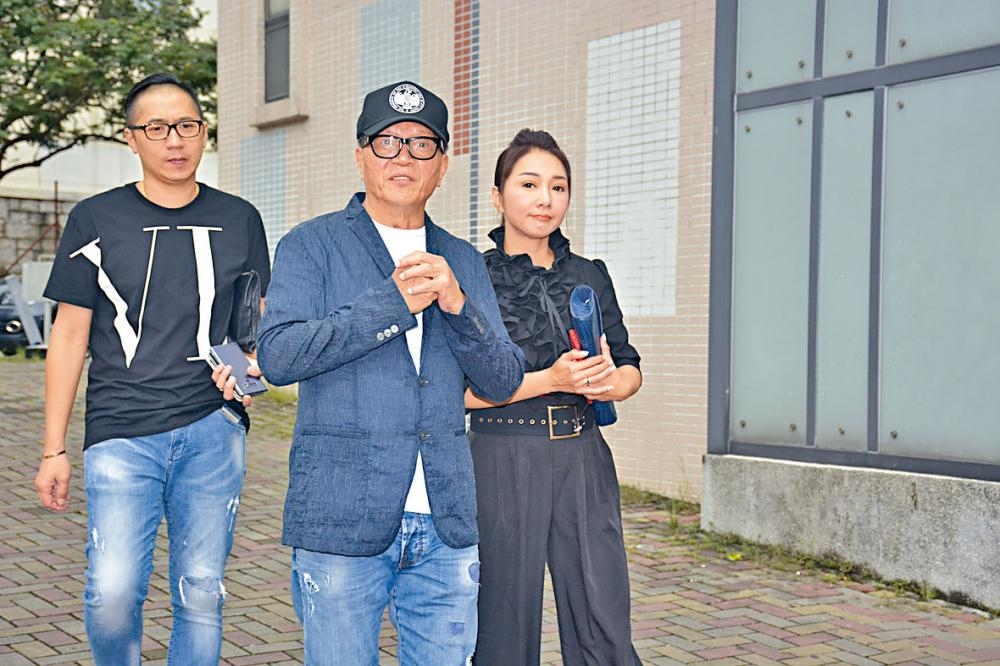 courtesy of singtao.com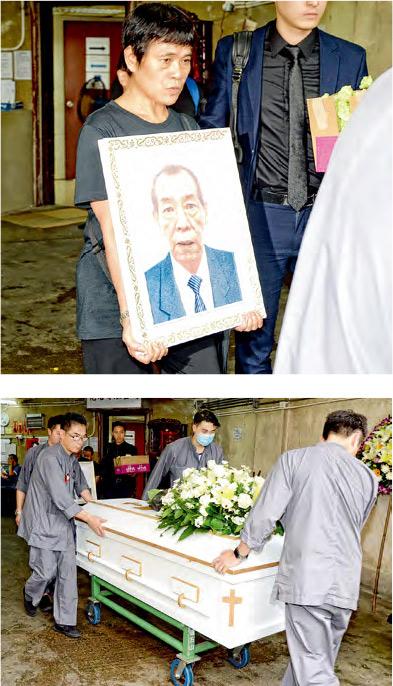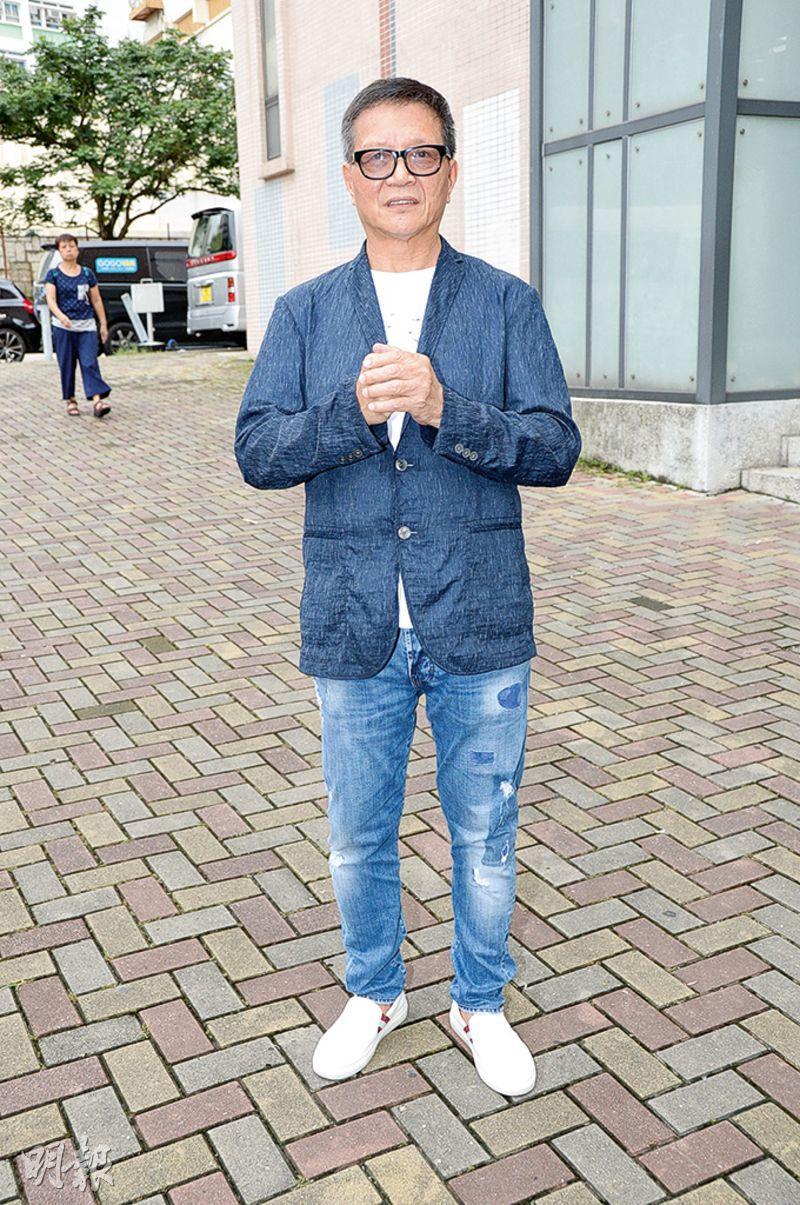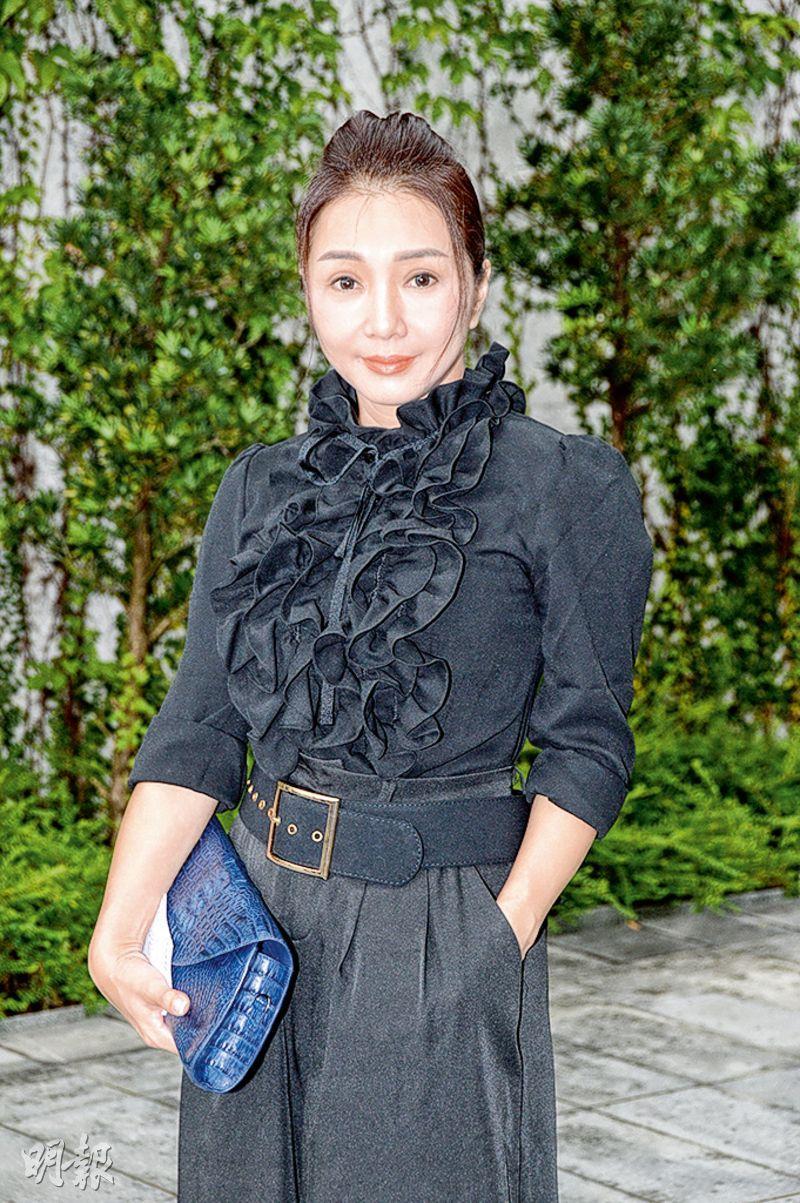 courtesy of mingpao.com
Veteran artist Lee Siu Kay last month passed away from liver cancer at age 69. Yesterday morning his funeral took place at the Diamond Hill funeral parlor. Lee Siu Kay's remains then was transported to the crematorium next door. His ashes will be placed at a Diamond Hill columbarium niche.
Lee Siu Kay's widow Yau Hau Ching, friends Chan Chun Chi and Sophie Ngan Chin Man came to bid their late friend farewell for two days in a row. After the funeral, Kay Soh carried her late husband's photo to the hearse as she sorrowfully sent her late husband on his final journey.
Ngan Chin Man also went to the crematorium to bid her friend a final farewell. She said that Brother Kay was her benefactor. He brought her into the business and introduced her to Wong Jing. She could say that without Brother Kay there would be no Ngan Chin Man. She said, "When I was little lion dance frightened me, but Brother Kay constantly brought me to some lion dance events. When he saw that I was afraid he would yell at me and told me to overcome it. Many people felt that Brother Kay was very mean and cold, I have respect for him so when I joked I wouldn't go too far. Back then Brother Kay took great care of the ATV artists, when the opportunity arose we would make money together. He was rather loyal. Earlier I wanted to meet him for dinner several times but couldn't. I regret very much I couldn't see him. I hope Kay Soh would be strong and keep going. If Kay Soh needs anything, I would gladly help."
Brother Kay's friend Chan Chun Chi saw many people in the business came to see him off. He sincerely thanked everyone and urged young people not to do drugs. Years later side effects would appear, maybe they would have liver cancer and lung cancer. He hoped to be able to bring out this message to young people.