Angela Yuen says that her cat ignores her and dogs take more initiative
courtesy of on.cc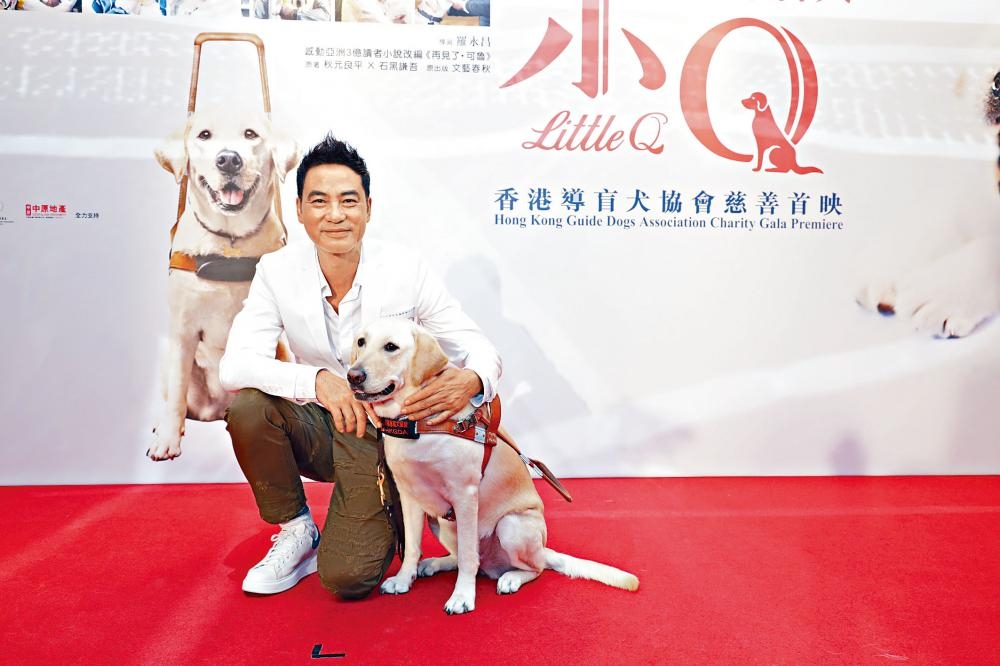 courtesy of singtao.com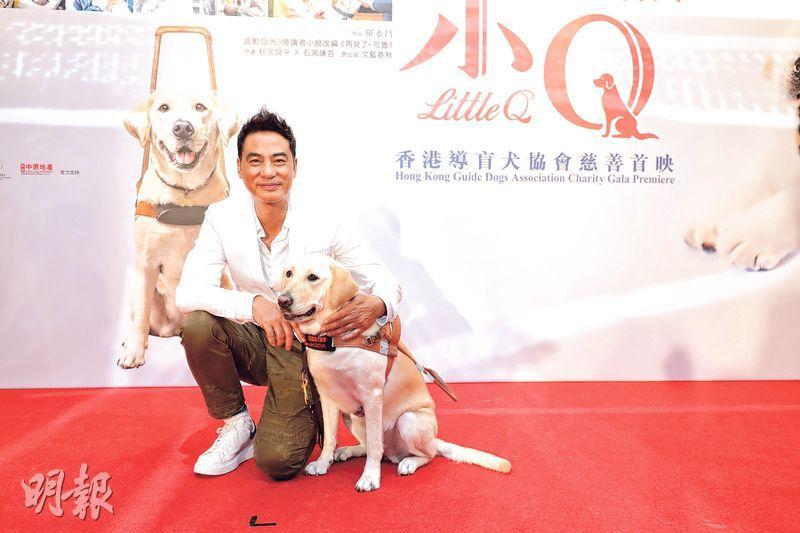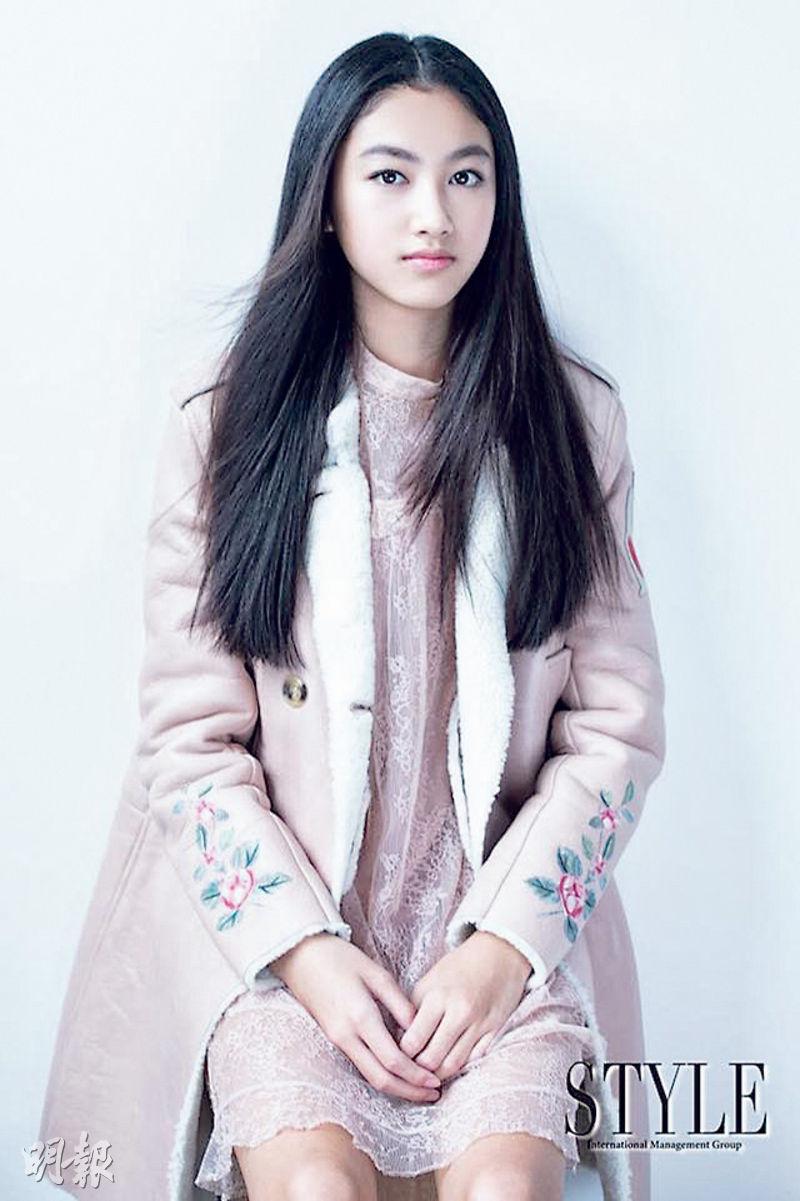 Ella Yam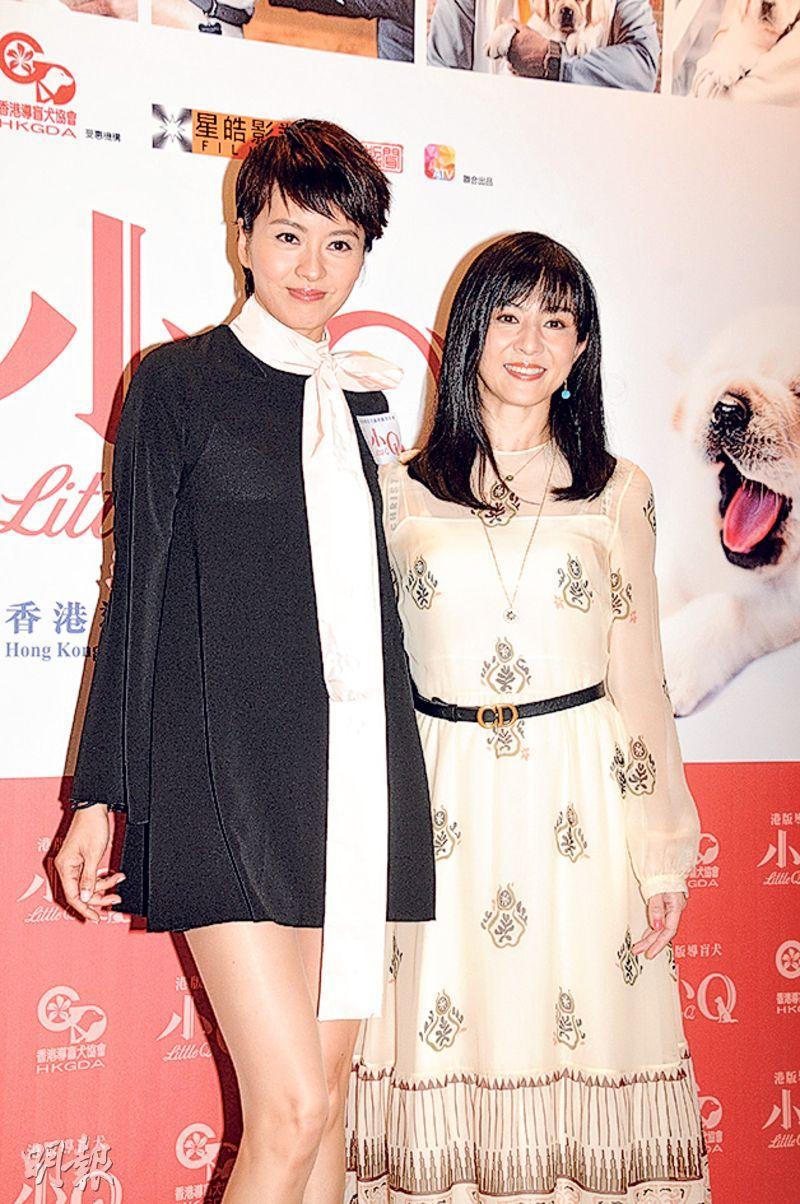 Gigi Leung, Charlie Yeung
courtesy of mingpao.com
Simon Yam Tat Wa, Law Chung Him, Gigi Leung Wing Kei, Charlie Yeung Choi Nei, Roger Kwok Chun On and Angela Yuen Lai Lam two nights ago attended their film LITTLE Q (SIU Q)'s charity film premiere in Shatin. "Lead actress" Pudding (the film's guide dog Little Q) and the original Japanese novel THE LIFE OF QUILL, THE SEEING-EYE DOG's writers Ryohei Akimoto and Kengo Ishiguro also showed their support.
At the premiere Pudding kept kissing Brother Wa and got drool all over him. Brother Wa was very happy to see Pudding again and planned to adopt it after its retirement in a few years. Speaking of his daughter Ella Yam Ching Kai's magazine photo shoot, Brother Wa praised, "Our (body) ratio really is like Mommy's, her legs are longer than mine." As for Ella making an online presence to attract fans, he said, "It seems that way, I have to get an understanding first. I have to work and haven't had time to chat with her." He also said that for now he would not encourage her daughter to act or model. Working all night would be rough already, not to mention the lack of sleep. He has worked for decades, selfishly he wanted her to be by his side so he would be able to see her all the time. However modeling for a magazine could be an experience, he truly did not want her to have a hard time. All parents love their children. If she chose this business as an adult he would support her, but right now school would come first. Two nights ago Qi Qi also accompanied Ella, but due to numerous guests they immediately headed to the movie.
Law Chung Him in the film played a guide dog trainer. He encouraged those who met the criteria to become the guide dog foster family. Gigi revealed that earlier she watched rough cut. Although it had no musical score, she already cried twice and got very emotional. She urged everyone to bring tissue to the movie. She pointed out that the film had a lot of love and was suitable for the entire family. Later she would take her daughter. "My daughter likes dogs. I have a seven year old girl dog at home. My daughter has developed a deep friendship with it. I told my daughter to love and respect it. My daughter now would give food that she doesn't like to the dog, like green pepper, and say that the dog would eat it."