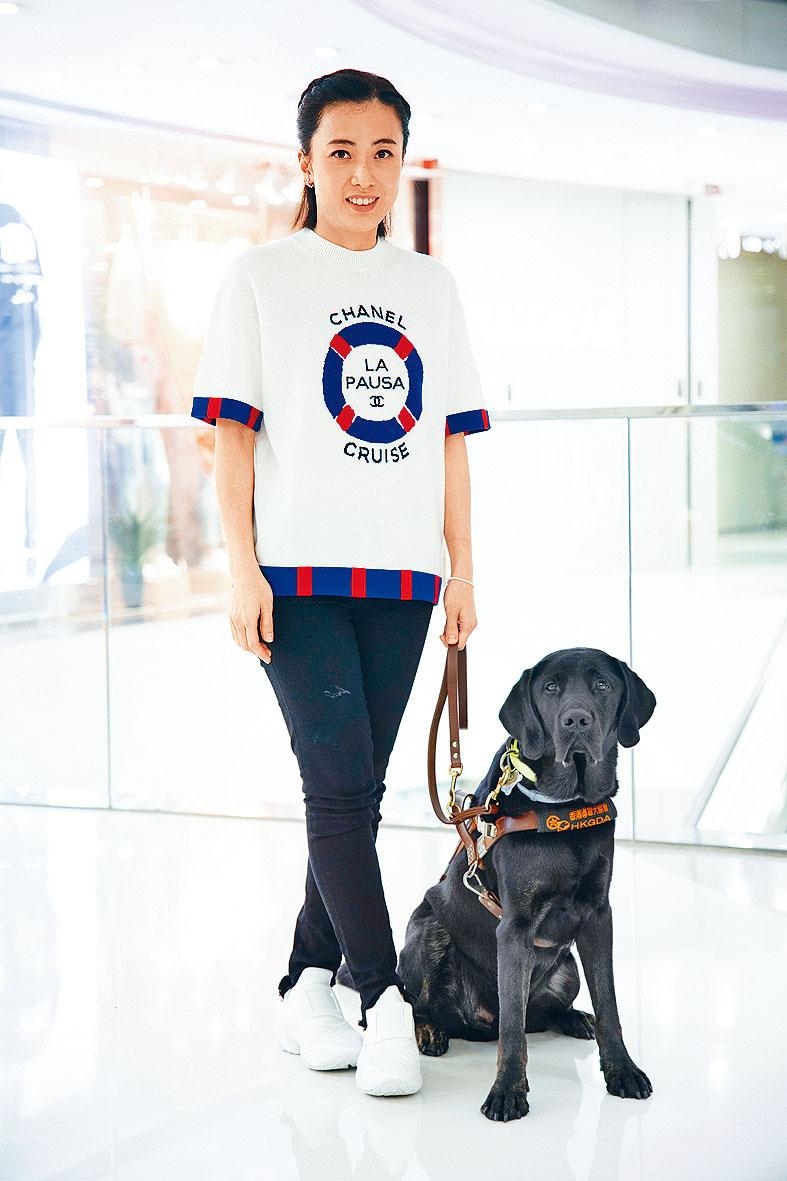 The Hong Kong Guide Dog Association has always worked hard to provide free guide dog pairing to the vision impaired and has fully assisted with the production of the Hong Kong version guide dog film LITTLE Q (SIU Q), which will open on August 15th. Boss Alex Wong Hoi Fung and director Law Wing Cheong understood the operation difficulties of the Hong Kong Guide Dog Association and began a complete project to raise fund for it, including the fb+ig event that started on July 11th.
To show her support, Joseph Lau Lueng Hung Charitable Foundation founder Kimbee Chan Hoi Wan became one of the event's launchers and she led an online photo campaign with pets. The foundation in the end also generously donated HK$ 100,000 to the Hong Kong Guide Dog Association.
Kimbee for this event earlier even accepted a physical challenge of being blindfolded and walking around the Windsor House shopping center with a guide dog. With the assistance of Hong Kong Guide Dog Association trainers, Kimbee first learned some guide dog commands, gestures and basic communication orders. After half a hour of training, Kimbee and Ringo established a bond. When the trainer said to put on the blindfold, Kimbee's first step was a little cautious. Yet when Ringo rapidly completed Kimbee's first order, Kimbee and Ringo went smoother and smoother. Kimbee said, "With the blindfold I really couldn't see at all. I feel the guide dog is very special and very smart, it would give me a lot of confidence." After completing the experience, she stated that she would like to work with the Hong Kong Guide Dog Association again. Currently Hong Kong only has around 40 guide dogs for its 180,000 vision impaired people. Thus she hoped through different collaborations to be able to help those in need as well as enable the public to understand and accept guide dogs even more.