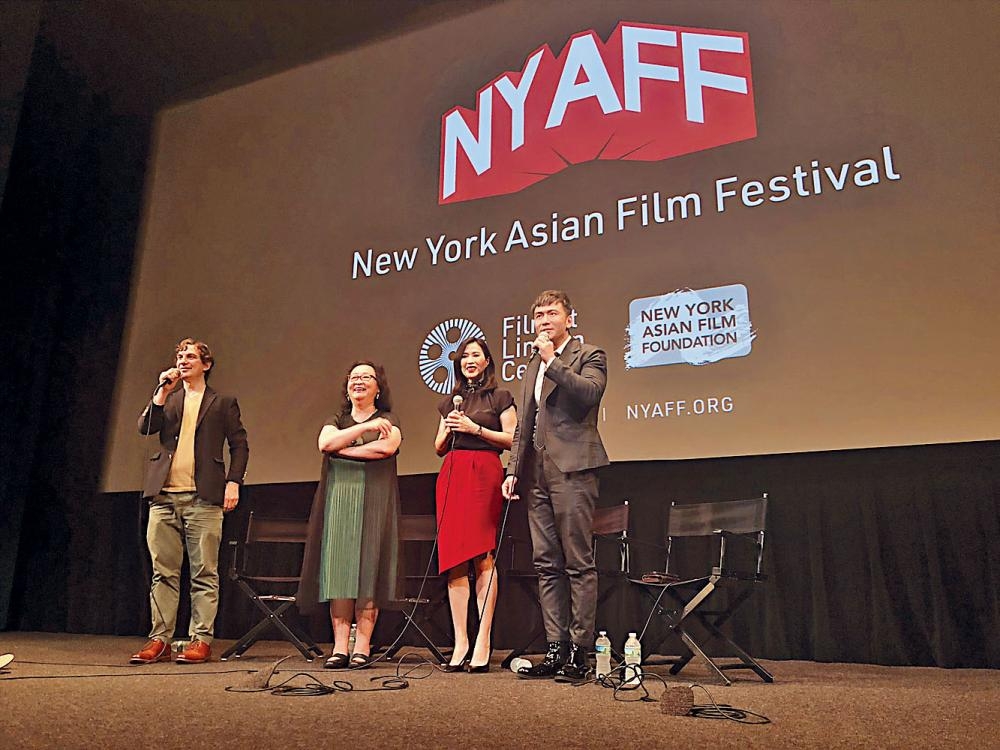 courtesy of singtao.com
The Jacky Brother (Lee Chi Lun) directed, Michael Tong Man Lung and Jade Leung Jung starred film THE FATAL RAID (BUT YI JI JIN) after its 2019 Okinawa International Film Festival selection was chosen for the 2019 New York Asian Film Festival. The film earlier held its New York premiere, both Tong Man Lung and Leung Jung attended. Leung Jung also due to work had to rush from her flight to the event, but did not show any sign of exhaustion. She was very professional.
Later they shared their production experience with the audience, explaining the film's production methods and gun fight expressions so the audience could get a better understanding of the Hong Kong film production. A viewer praised that Hong Kong has not made a female driven action film in a very long time and hoped that Hong Kong film in the future would have even more new attempts, Tong Man Lung and Leung Jung were very appreciative of the viewers' support.