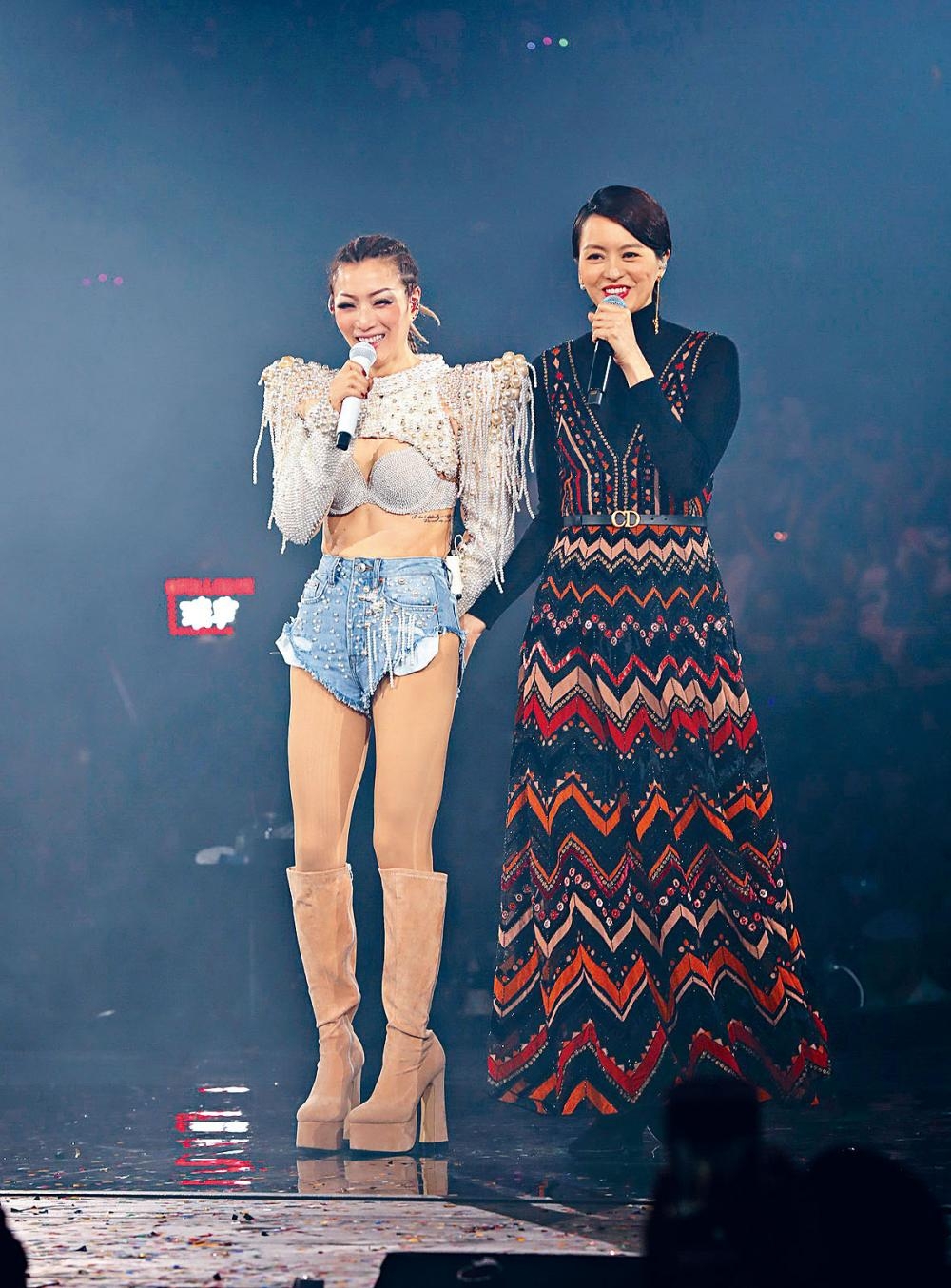 courtesy of singtao.com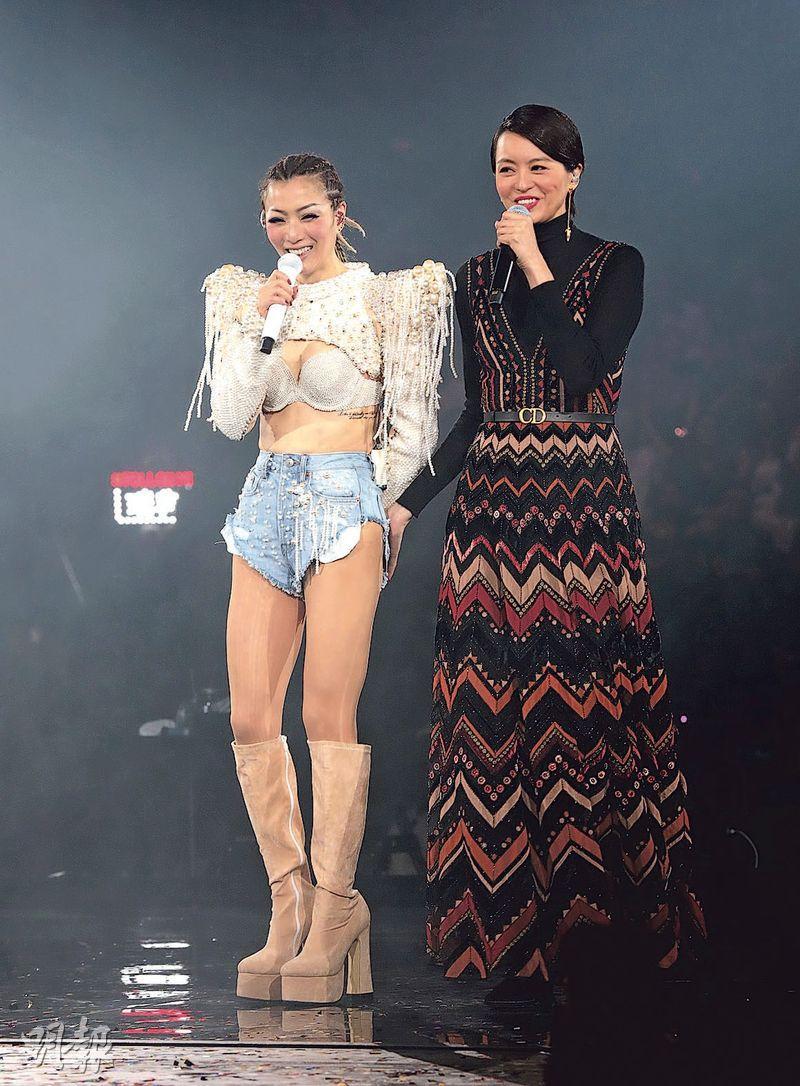 Sammi Cheng says that she and husband Andy Hui have overcome their low point and everyone knows about what they should not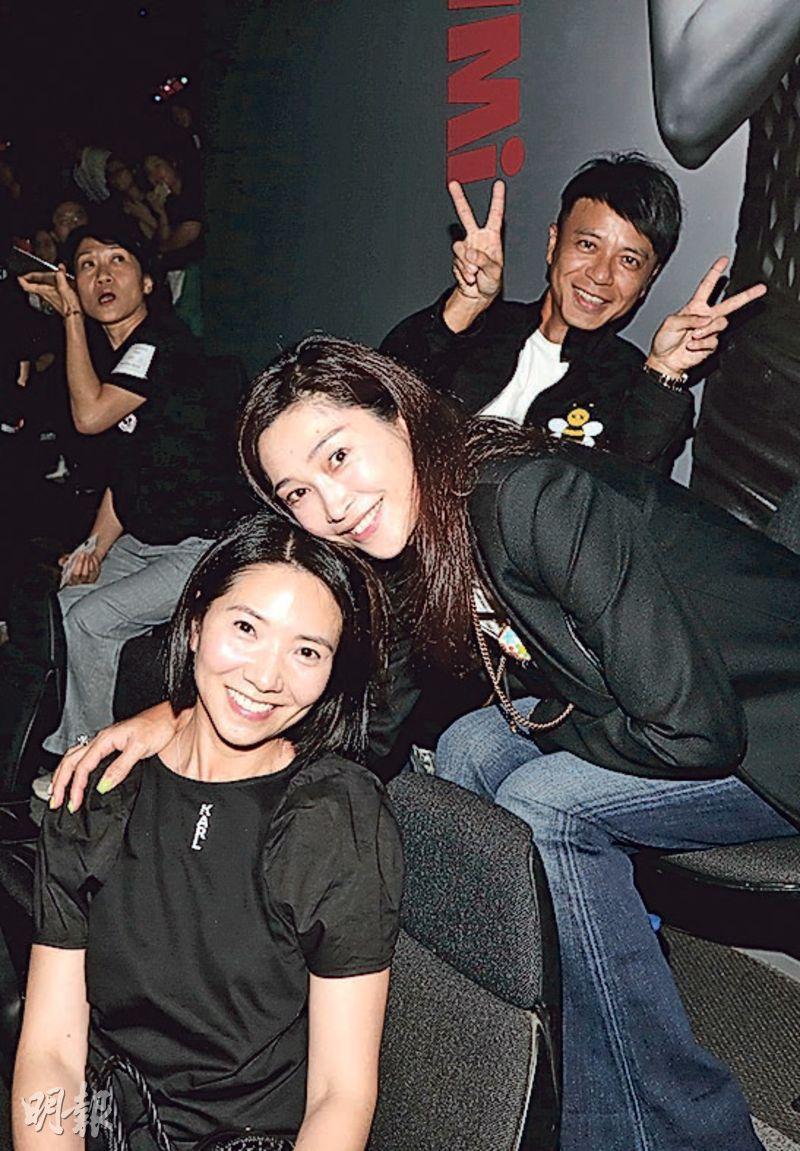 Stephanie Che, Emily Lo and her husband Hacken Lee are in the audience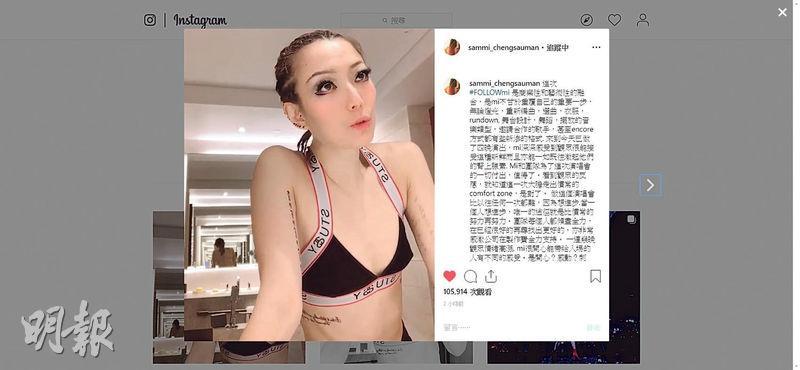 Sammi Cheng posts her experience after the show
courtesy of mingpao.com
Sammi Cheng Sau Man two nights ago performed the fourth show of her Hong Kong Coliseum concert series. The guest performer for the night was Gigi Leung Wing Kei. When Sammi introduced Gigi she said humorously, "Tonight when the elevating platform is raised halfway, half of this guest's head should appear. Would you please bend down a little, it's not like you don't know you are 6 feet 3!" The audience cracked up.
Upon arrival Gigi first praised Sammi for her beauty and fitness, as she even directly extended her "dirty Gi hand" and touched Sammi's "sweet peach pat".
Sammi mentioned that last year she and Gigi made a movie FIRST NIGHT NERVES (BAK GOR NUI YUN YUT TOI HEI). During their duet videos from the film were shown as a preview for Sammi fans. They also recalled their experience and reprise their argument lines from the film for the audience to sense the film's atmosphere. Actually after they worked together on FEEL 100% (BAK FUN BAK GUM GOK) they became friends. Sammi thanked Gigi for supporting her at each of her concert series. Then Sammi and Gigi sang GOT OFF AT THE WRONG SOTP. Sammi said, "Actually Gigi wrote this song for me."
Gigi also thanked Sammi for choosing a song that she wrote for her concert. She sad, "I watched the first show and saw when Sammi sang the song I wrote, PARACHUTE, she added the skydiving effect. It was very, very pretty. At the time I was moved to tears." Then Gigi sang Sammi's fast song PASSION ISLAND and bashfully said, "Now I need everyone's help, because I chose one of Sammi's fast songs." She asked the audience to dance and everyone got up to support her.