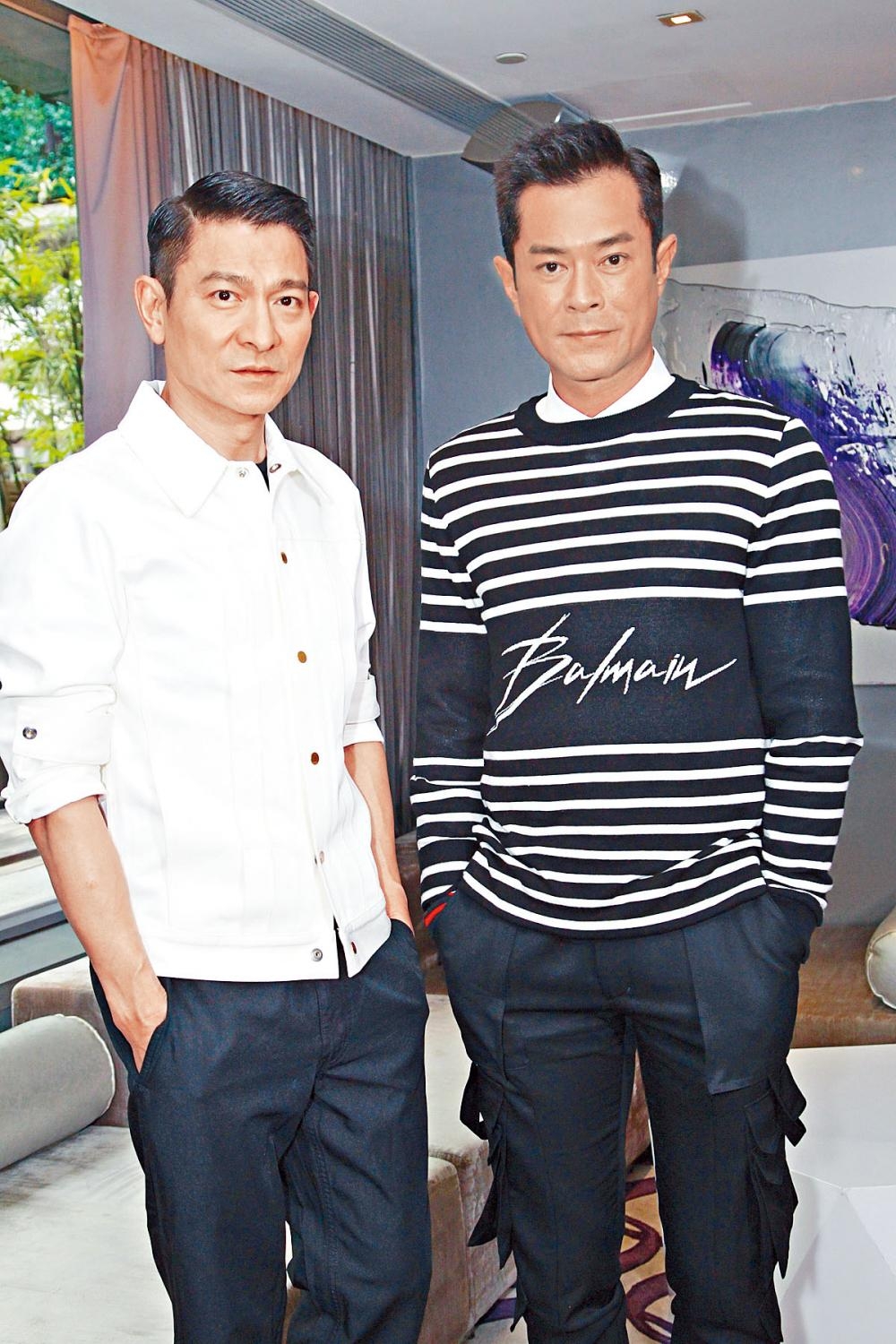 courtesy of singtao.com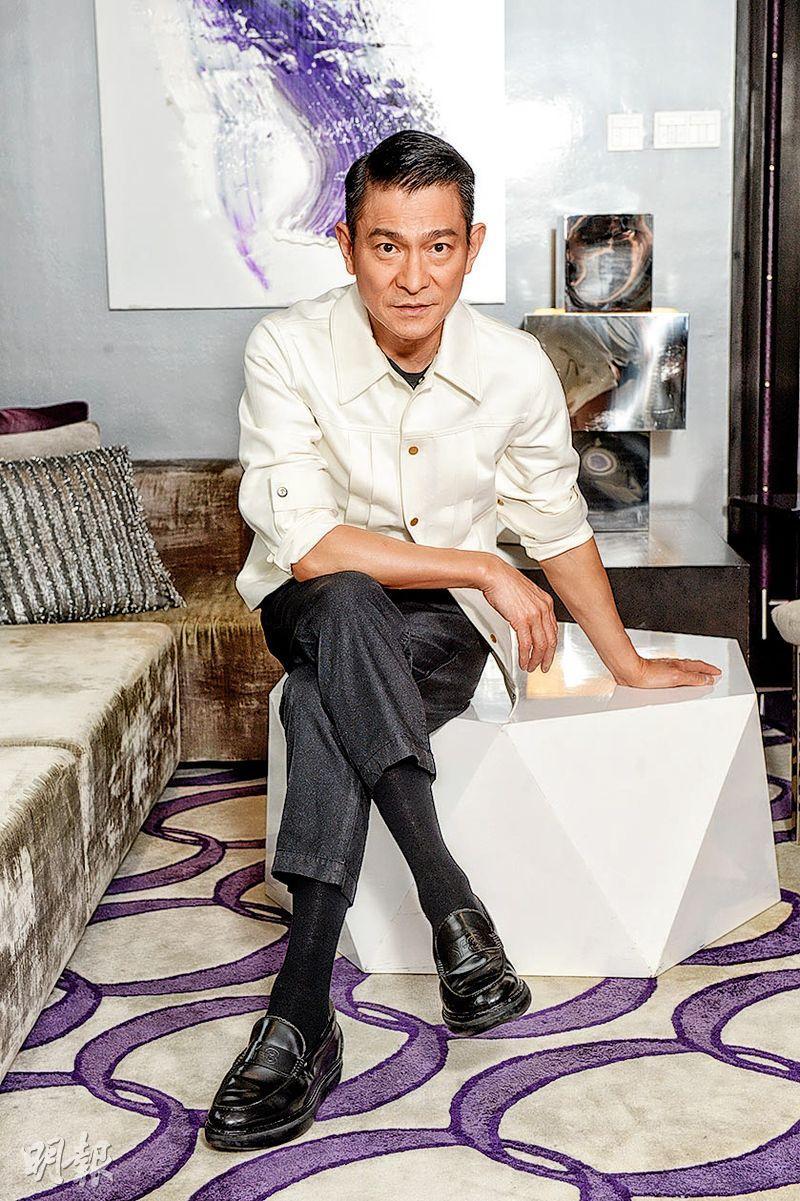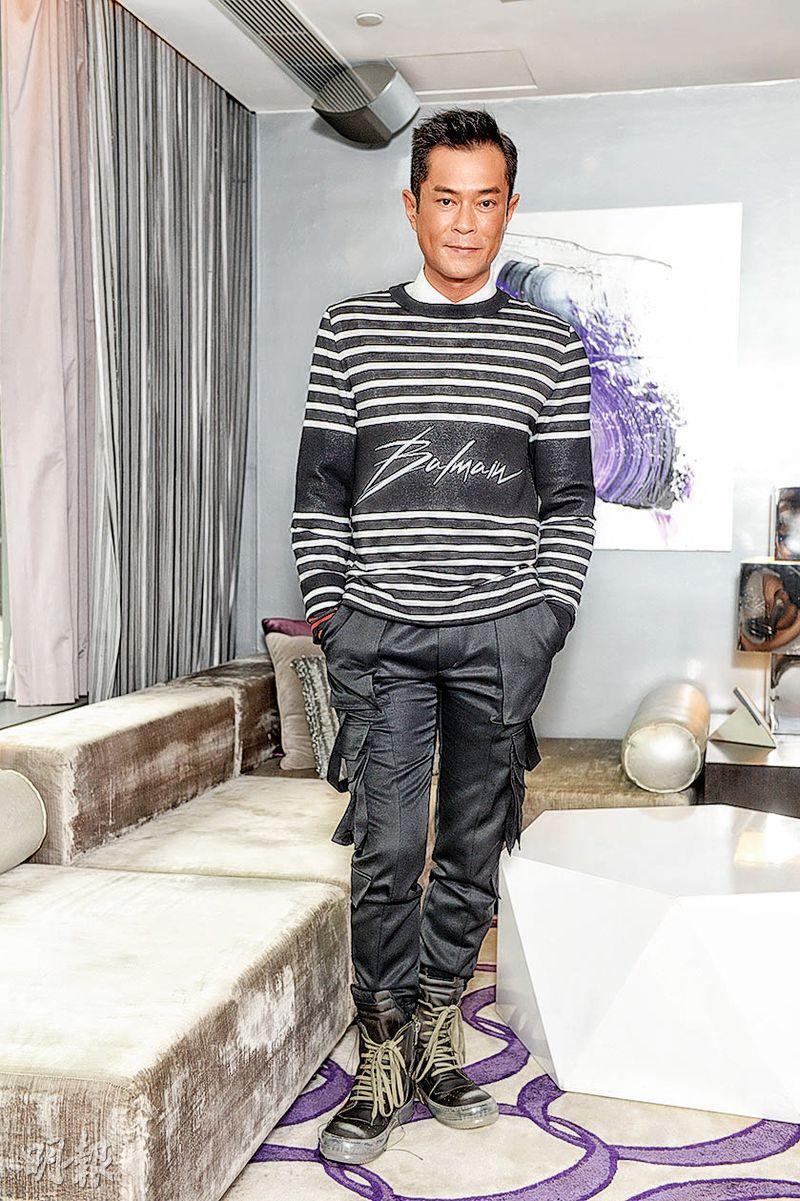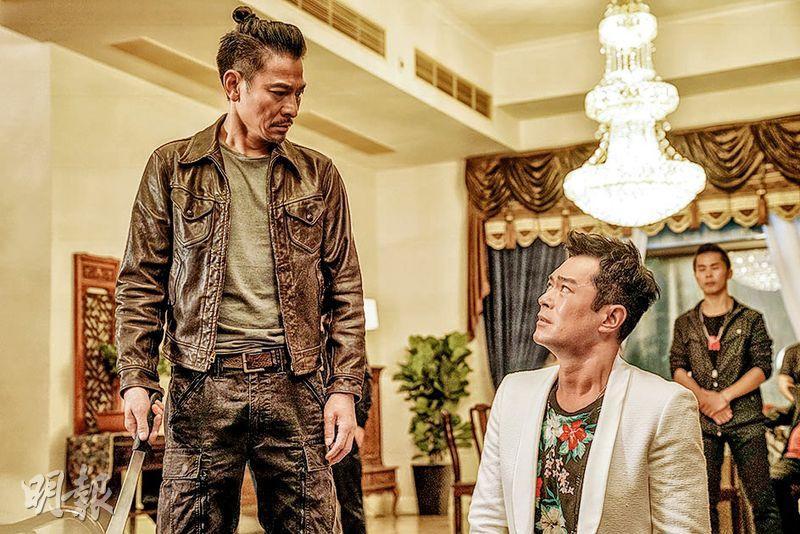 courtesy of mingpao.com
The Andy Lau Tak Wa and Louis Koo Tin Lok starred WHITE STORM 2 DRUG LORDS (SO DUK 2 TIN DEI DUI KUET) received good word of mouth and good box office from its Mainland release. After five days it has already made over 500 million yuan RMB. In Hong Kong it will open on July 16th. This was Wa Jai's first return to dangerous stunts since falling off a horse. Wa Jai admitted that after a year of rest, he still had side effects a work. Goo Jai said that he indeed worried for Wa Jai. When he shot at him at the MTR and he fell, he was afraid that Wa Jai would aggravate his old wound.
For WHITE STORM 2 Wa Jai was also the producer, but budget control wise he said that director Herman Yau Lai To did very well. The most expensive part of the film was the construction of an actual MTR station set, which cost 6 million. However it was not as expensive as the two Best Actors' salaries? Wa Jai joked, "Almost!" This time was Wa Jai's first dangerous stunts since falling off a horse. Wa Jai admitted after a year of rest, at work he still had side effects. He said, "I of course wouldn't make horse riding scenes, but I would think a lot about action scenes. When I take my mark though I would forget, instead the director would worry. In Thailand I ran up a flight of stairs, as soon as I turned around the director yelled cut." Goo Jai said that he was worried for Wa Jai too. When he shot him at the MTR and he fell, he was afraid that Wa Jai would aggravate his old wound.
However Goo Jai stated that he was not afraid of personally performing the gun fight scenes. Instead intimate scenes were his fatal flaw. "This time my character is pretty dirty, constantly surrounded by a group of sexy girls. I really was sick from the embarrassment. Originally I had to touch them and had bed scenes, luckily they were changed to just dancing. However as soon as the shoot was done my eyes immediately looked elsewhere!" Wa Jai also said that he could tell from Goo Jai's awkward looks during the shoot. To him he would rather be like Goo Jai and use foul langue in the film than make sex scenes.
This time Wa Jai and Karena Lam Ka Yun also had bed scenes. Wa Jai joked, "In clothes I can do anything, but without them I can't act no matter what!" He remembered when he and Maggie Cheung Man Yuk made AS TEARS GO BY (WONG GOK KA MOON), he only wore underwear in one scene and it was really very awkward. Another time with Wu Chien Lien in A MOMENT OF ROMANCE (TIN YEUK YAU CHING) he lost down to his underwear, he forced director Johnnie To Kei Fung to shoot from a distance. Goo Jai instead would not mind appearing only in his underwear, he just would not appear fully nude.
As the title implied, in the film Wa Jai and Goo Jai turned on each other. Wa Jai said that Goo Jai's character was more complex. Goo Jai in the film was misunderstood, without any way to explain he lost three fingers. In a rage he became a drug lord. Wa Jai recalled at school he and a group of classmates were called to meet with the Organized Crime Bureau. One of the classmates was upset that he was seen as a bad student and became one. Luckily in the end he made his way back and became a marine region police officer. Goo Jai in the film also had a similar state of mind. Wa Jai also said that at school he was very vicious. "Wong Jing had an assistant director, who one day came to me and said, 'Do you remember when I was little you beat up up a the soccer field?' I was pretty vicious when I was little, I thought I was a giant. At Form 2 I was already at my current height, but since then I haven't grown taller." Goo Jai said that at school his father picked him up and dropped him off, so he did not have a chance to play with other classmates and he was never tempted. However earlier at a reunion the feeling was different even with those he had disputes with. Sometimes looking back as long as you are willing to let go, you can still become friends for a long time!"
Speaking of their film theme song BROTHERS DON'T SUSPECT, Wa Jai joked that it was a collaboration between two Most Popular Male Singers. Goo Jai said that he was used to sitting and singing at the karaoke box. During recording Wa Jai taught him to stand and sing, thus he almost could not sing. Goo Jai also said that he was very afraid of hearing his own voice. Thus he would never listen to his own recording. He would watch the playback on the film set. Wa Jai said that he was the opposite as he would not watch the playback on the set, perhaps he was afraid that he would not be handsome enough. However for this duet, Wa Jai praised how hard working Goo Jai was. Before recording he prepared a cheat sheet to mark down all the breathing spots. Would Wa Jai encourage Goo Jai to sing again? Goo Jai said, "Really no!" Wa Jai joked with half encouragement, "Maybe another Cantonese song wave would depend on Goo Jai!" Goo Jai shook his head and said, "Would I collapse the entire music scene? That truly would be a huge wave, don't mess around with that!" However this song would have a chance at a Gold Song award. Goo Jai said, "No, let's talk about something else!"
In addition, they spoke to Hong Kong Open Television's E-NEWS HEADLINE host William Ma Sun Hin. At the end of last year a throat infection forced Wa Jai to cancel his concerts. He said that next year he would return to the Hong Kong Coliseum stage at his best. "Because September will be my Singapore and Malaysia tour, so starting in July and August I would slow get into the rhythm, until February next year for the Hong Kong concert make up shows!"