courtesy of on.cc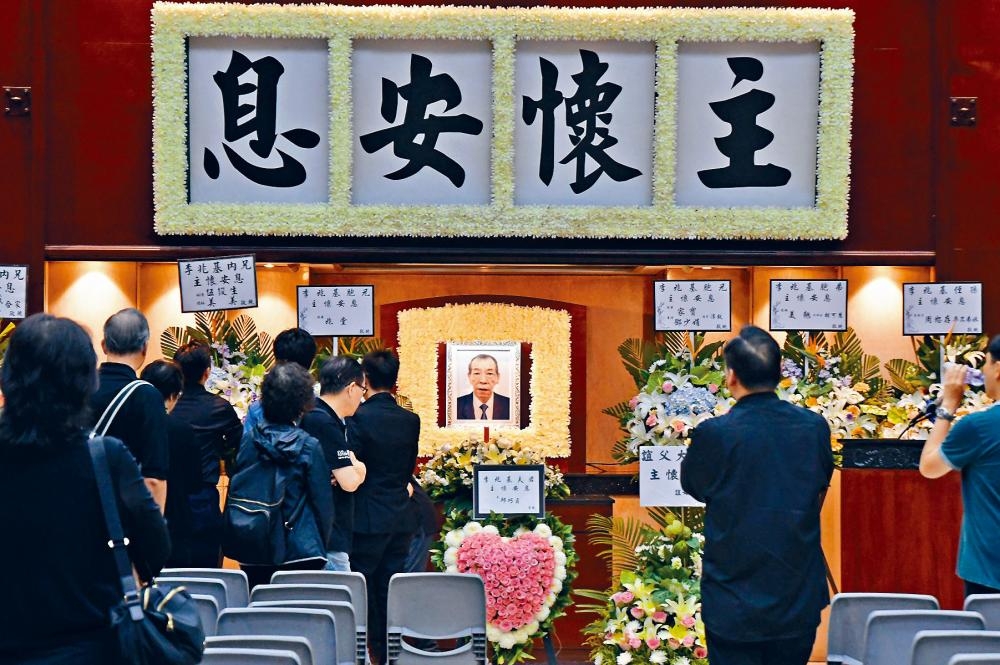 courtetsy of singtao.com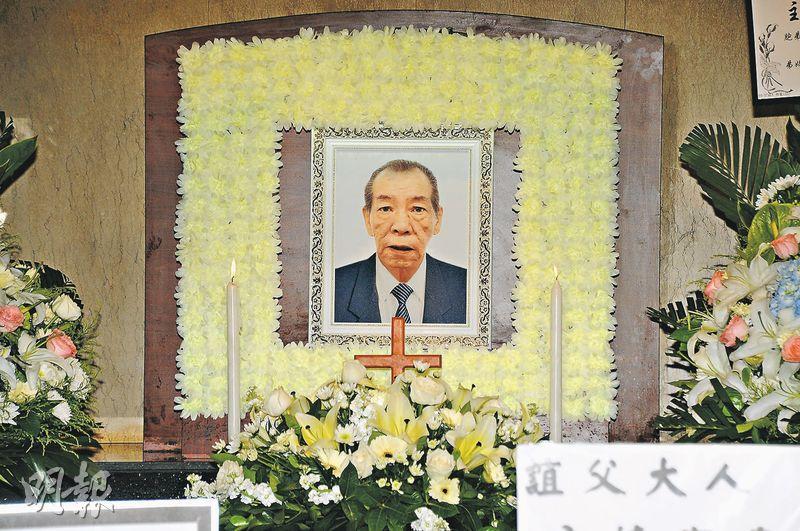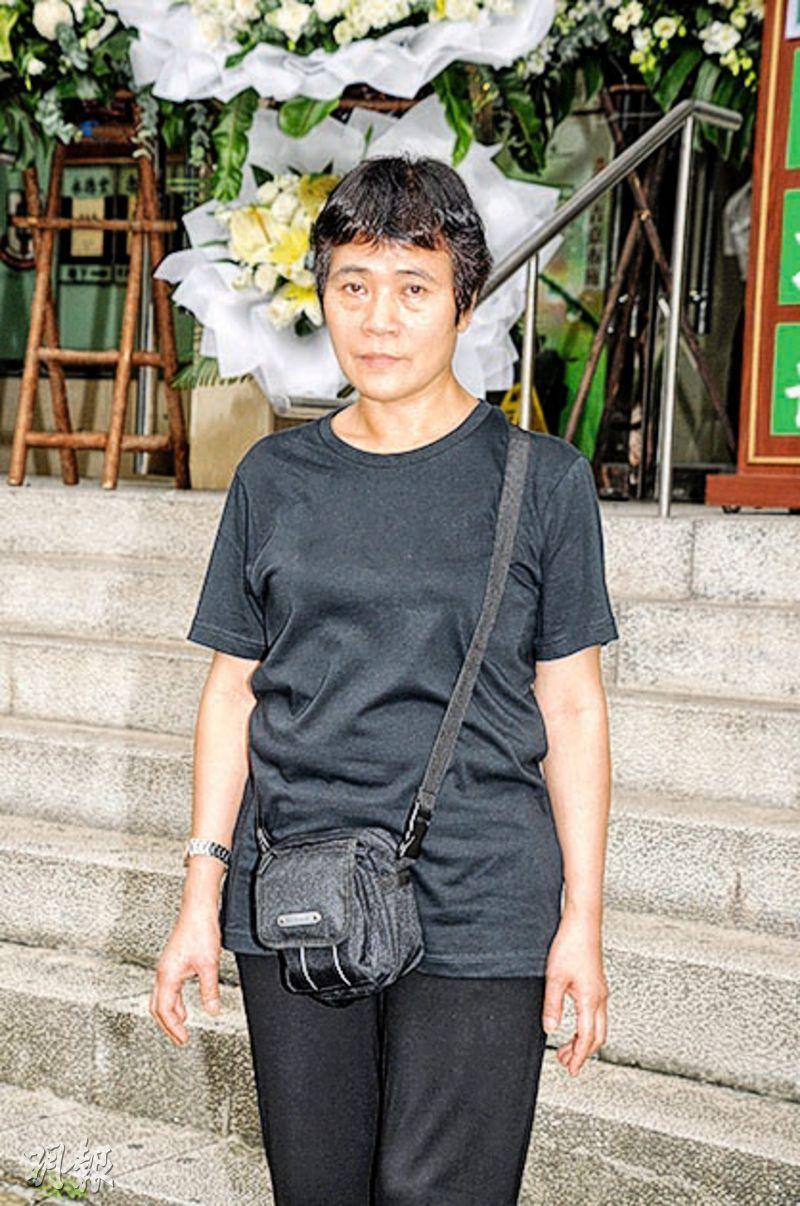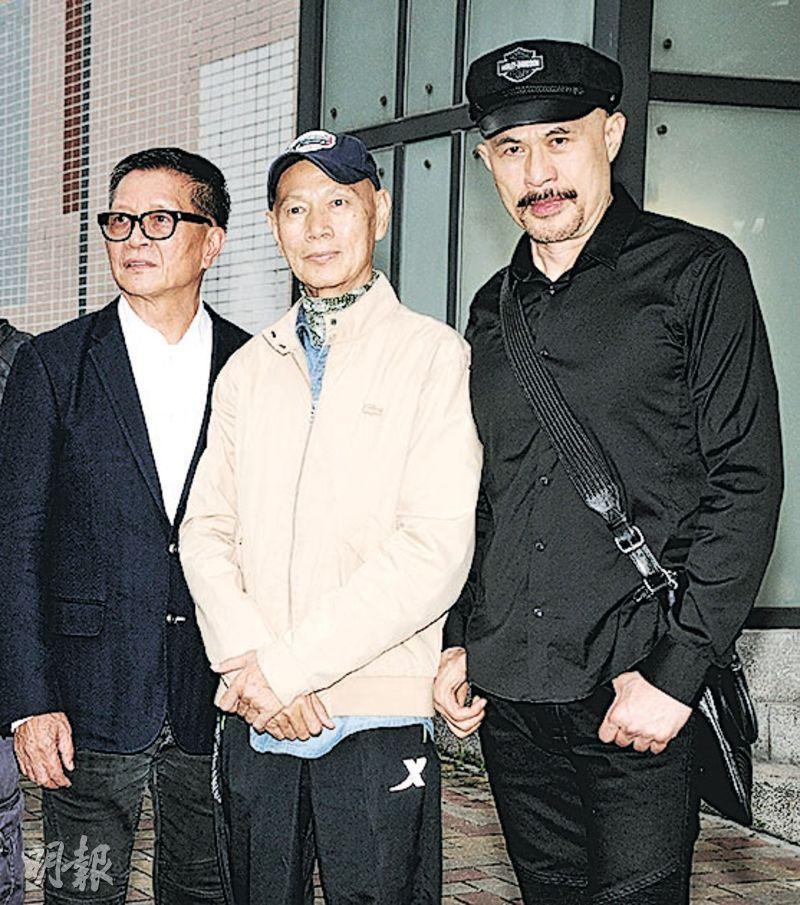 Chan Chun Chi, Law Kar Ying, Tsui Kam Kong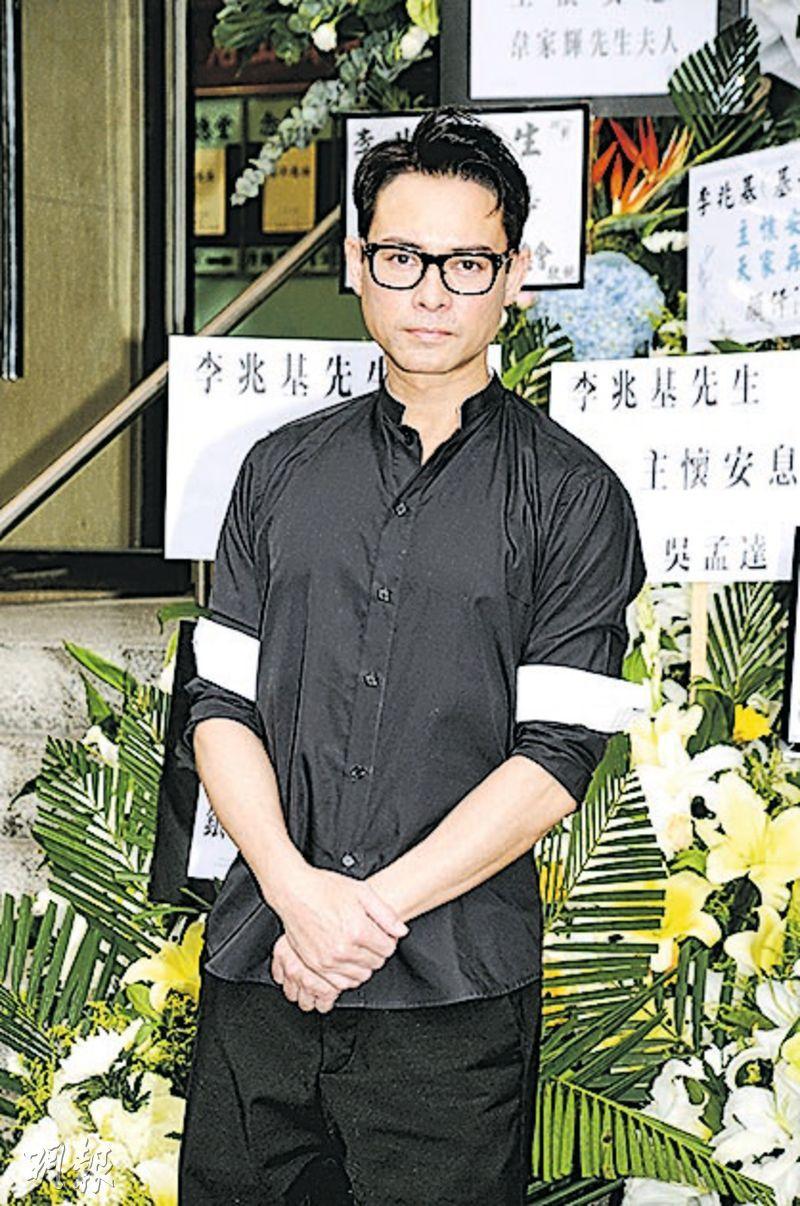 Gabriel Harrison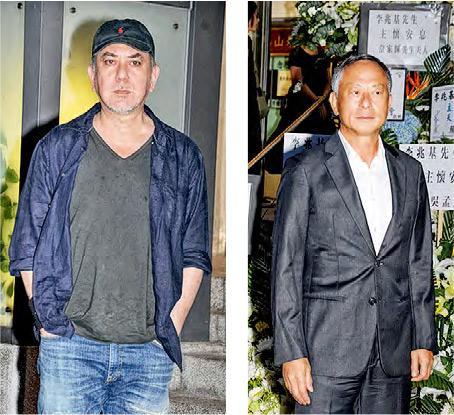 Anthony Wong and Johnnie To pay their respect to Brother Kay
courtesy of mingpao.com
Veteran artist Lee Siu Kay early last month passed away when his liver cancer spread to his lungs. He was 69. Yesterday Christian services were held at the Diamond Hill Funeral Parlor. After 10 AM funeral the next day, the remains would be transported to Diamond Hill Crematorium, where his ashes will be placed as well. At the center of the hall was the pink heart shaped floral arrangement from his widow Yau Hau Ching as well as a color photo of Brother Kay in suit and tie. Kay Soh Yau Hau Ching and good brother Chan Chun Chi were present early on to take care of the services.
Chan Chun Chi revealed, "A Christian ceremony will take place at 7:30 at night, 3 pastors and a 20 person choir have already been invited to send Brother Kay off. The funeral only took place now because Brother Kay grew up in Tsi Wan Shan and also to accommodate the crematorium schedule. I am sorry that Brother Kay had to freeze a little. When Brother Kay was on his sick bed, I saw how rough he looked. I held his hand and said that the illness has reached the point of no return, if it is rough then go. We have known each other for 40 years, later people in the industry and neighbors would bid Brother Kay farewell." He also praised Brother Kay as an outstanding actor, as well as a producer and a screenwriter. He was also great at song writing, so he was well worth to remember for everyone. He also said that Brother Kay was no longer an addict.
Kay Soh spoke to the media with Chan Chun Chi. She said that her emotions have already settled down. Did she prepare any burial goods for Brother Kay? Kay Soh covered her mouth and said she forgot. Chan Chun Chi said that she could bring it tomorrow. As for the burial goods, Kay Soh did not specify as she only said, "Thank you for your concern."
Around 4PM, many floral arrangements arrived from show business. They came from Andy Lau Tak Wa, Sean Lau Ching Wan and his wife Amy Kwok Oi Ming, Andrew Lau Wai Keung, Johnnie To Kei Fung, Wong Jing, Elaine Lok Yi Ling, Yvonne Yung Hung and the Hong Kong Performing Artist Guild. To Kei Fung, Lau Wai Keung, Gabriel Harrison (Hoi Chun Kit), Sophia Ngan Chin Man, Law Kar Ying, Tsui Kam Kong in the evening all arrived at the funeral parlor to pay their respect to Brother Kay. Law Kar Ying and Tsui Kam Kong attended together. Brother Kar Ying just returned from Hengdian. He said that in 1994 when Wong Jing signed him and Tsui Kam Kong, Brother Kay was their manager. His impression of Brother Kay was that he had a lot to say, but he was very nice and very loyal. They have not seen each other in three or four years though, and they have known Brother Kay's wife for a long time.