courtesy of on.cc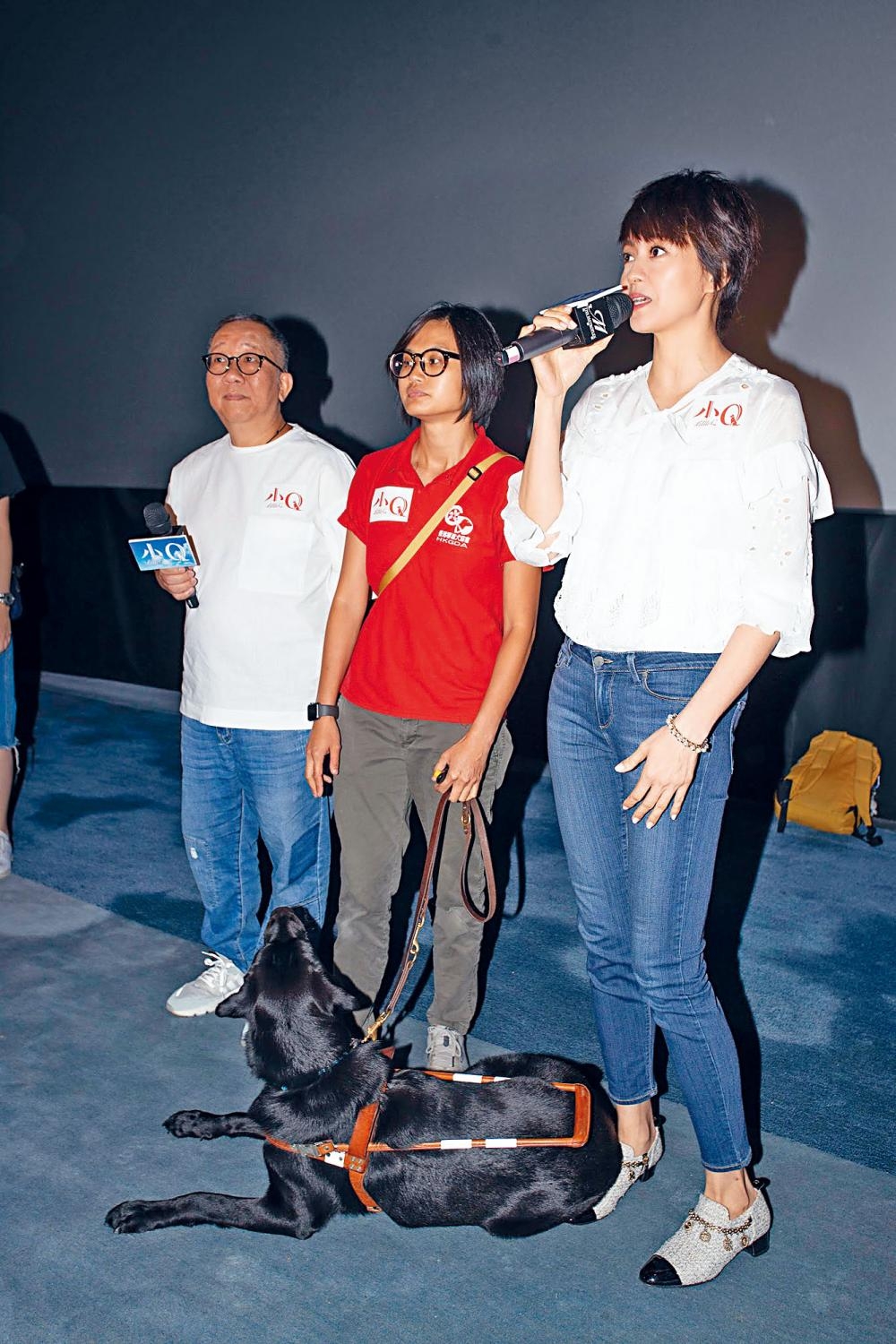 courtesy of singtao.com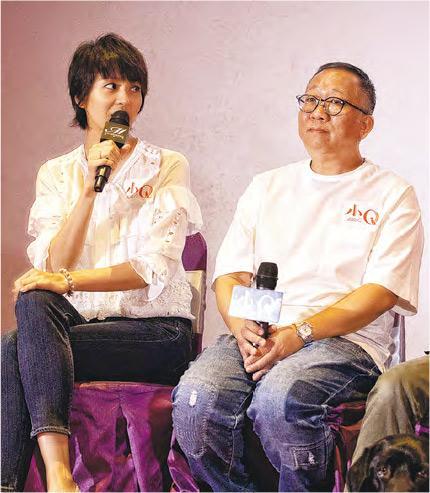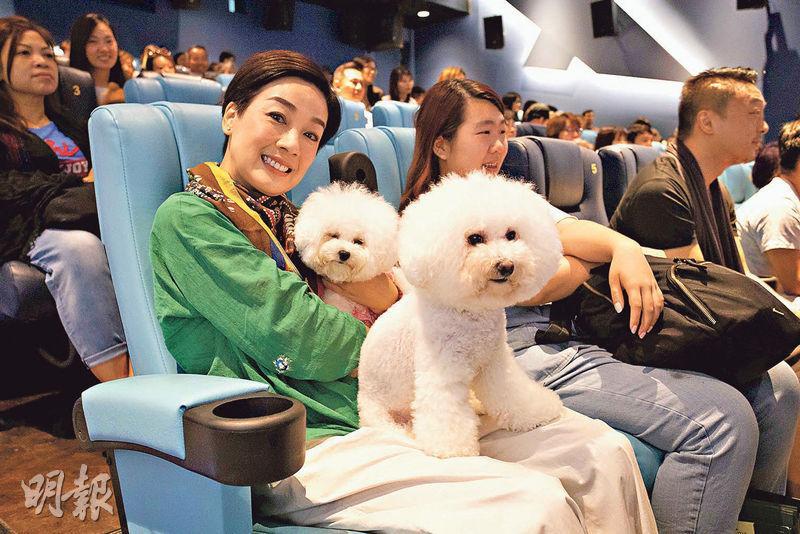 Elena Kong and her dogs at the "human and dog" advanced screening
courtesy of mingpao.com
The Law Wing Cheong directed, Simon Yam Tat Wa, Gigi Leung Wing Kei, Law Chung Him, Charlie Yeung Choi Nei, Angela Yuen Lai Lam and Roger Kwok Chu ON starred Hong Kong version of the guide dog film LITTLE Q (SIU Q) will open on the 15th in Hong Kong. The film company arranged for a special advanced screening for both humans and dogs. Elena Kong Mei Yee even brought her two dogs Terry and Tina. Director Law Wing Cheong and Leung Wing Kei also shared their experience with the audience.
Gigi saw all the dogs big and small at the movies and her eyes immediately turned into hearts. "I have never brought my doggie to the movies, but I think if I can hold Luna and experience the film's touching story with Luna, it would cry with me. It would probably be very special and interesting." Gigi also said that her daughter has seen the LITTLE Q trailer and asked if Luna could be a guide dog. Gigi explained that a guide dog was just like her and required schooling and testing, so Luna probably would not qualify.
LITTLE Q's story was about a guide dog's selfless lifelong contribution. Gigi even stressed that when she and Yeung Choi Nei promoted, they only needed to mention some scenes a little to be all teary eyed. At the event, Director Law, Gigi and a guide trainer explained the joy and difficulties of this "human dog" collaboration experience to the audience. Director Law said that during the shoot, sometimes they had to want for the dogs to be at their best conditions before rolling. The scene in which Little Q chased Brother Wa's vehicle took six trained stunt dogs. They even took shifts while the actors did not. Gigi also said, "Doggie's attention span is limited. In addition they wouldn't know they are acting. In one scene Little fell asleep. We also quietly sat and waited until it closed its eyes to rest. Then everyone would wave their arms and legs around to try to maintain the silence to finish this shot. This production was not only a test of patience but also made e discover how much everyone love dogs!" The film company even hired a trainer to train two groups of doggies. Director Law said that after the film wrapped up production, whether the puppies or the 12 year old senior dog were all adopted by the crew. Boss Alex Wong Hoi Fung asked for two early on but did not end up with any.