Grace Wong
courtesy of on.cc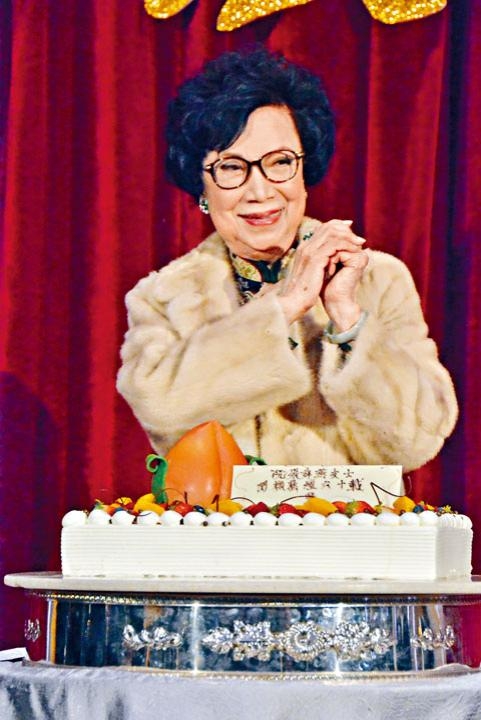 Lily Leung truly lived up to her "Upper Class" nickname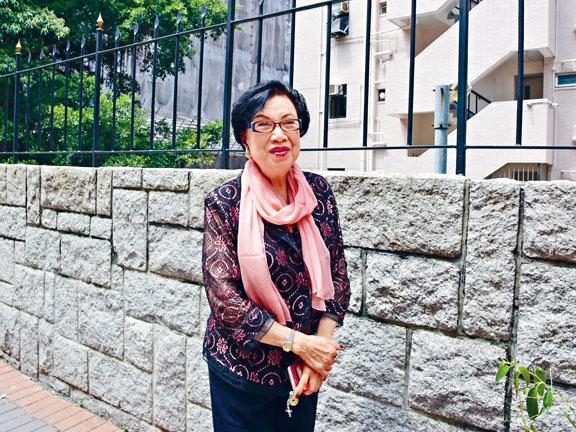 Lily Leung was graceful even on her off day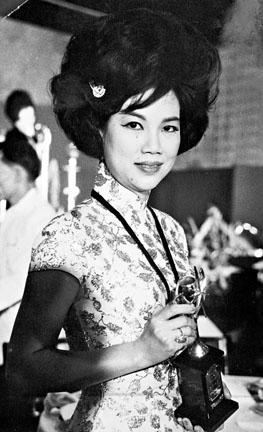 The British media called Lily Leung the first woman on Hong Kong television
courtesy of singtao.com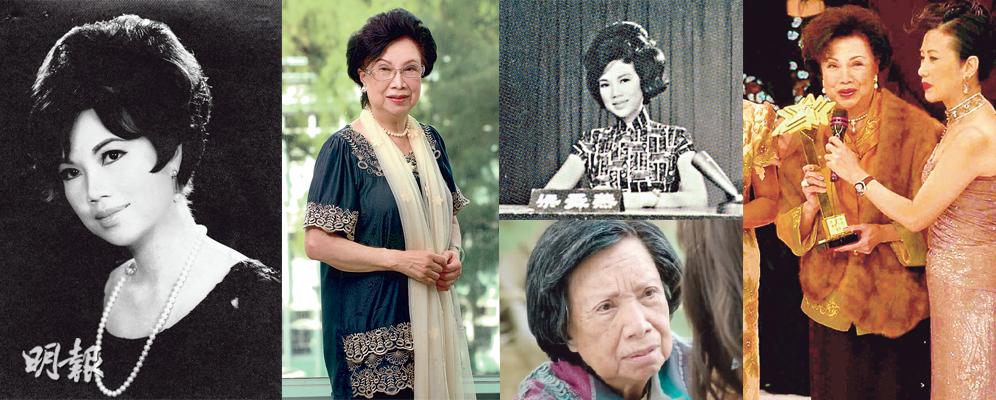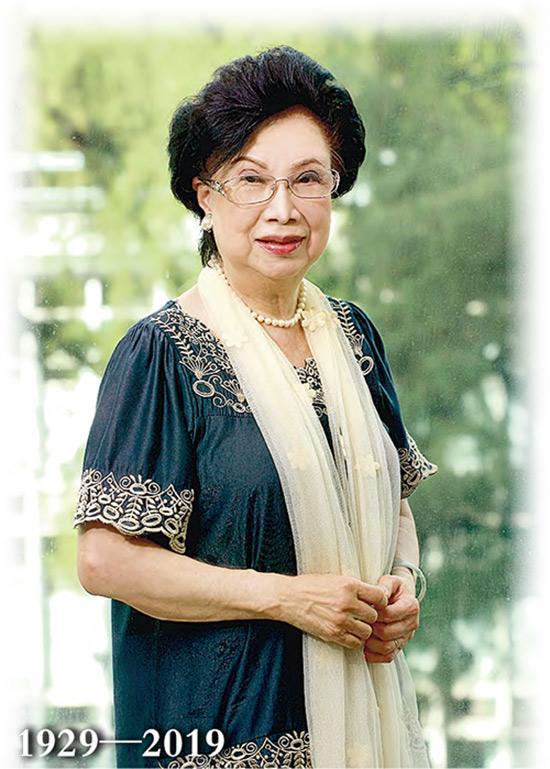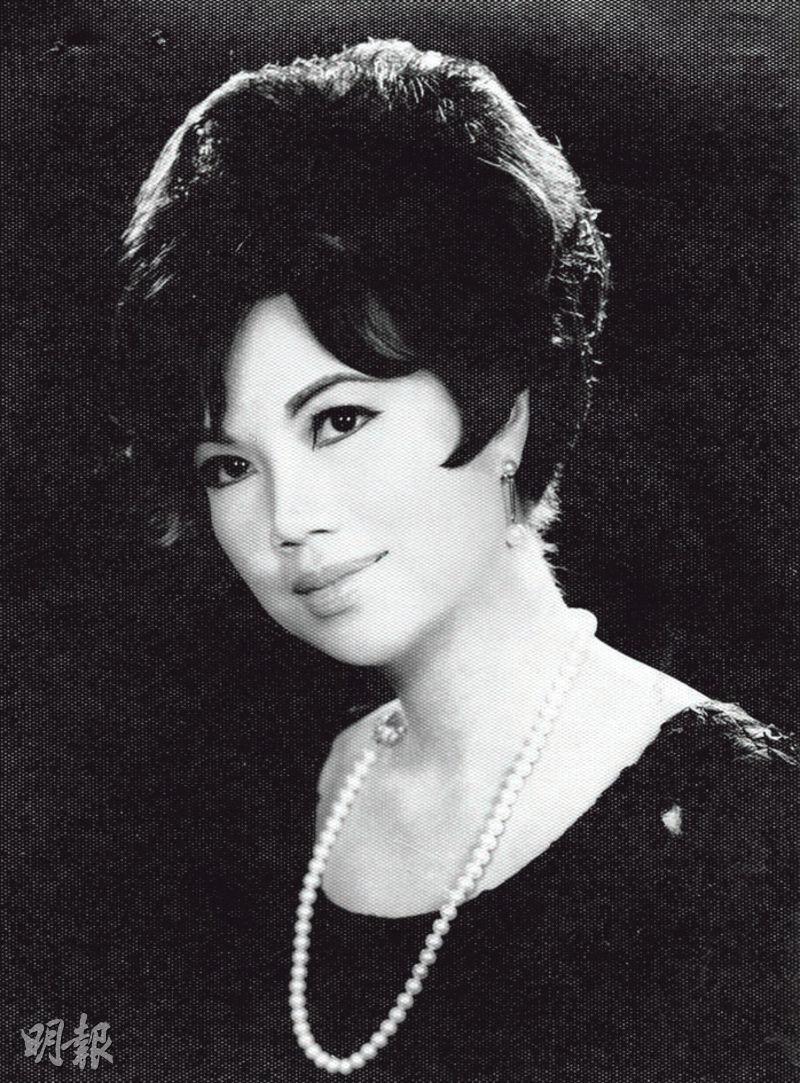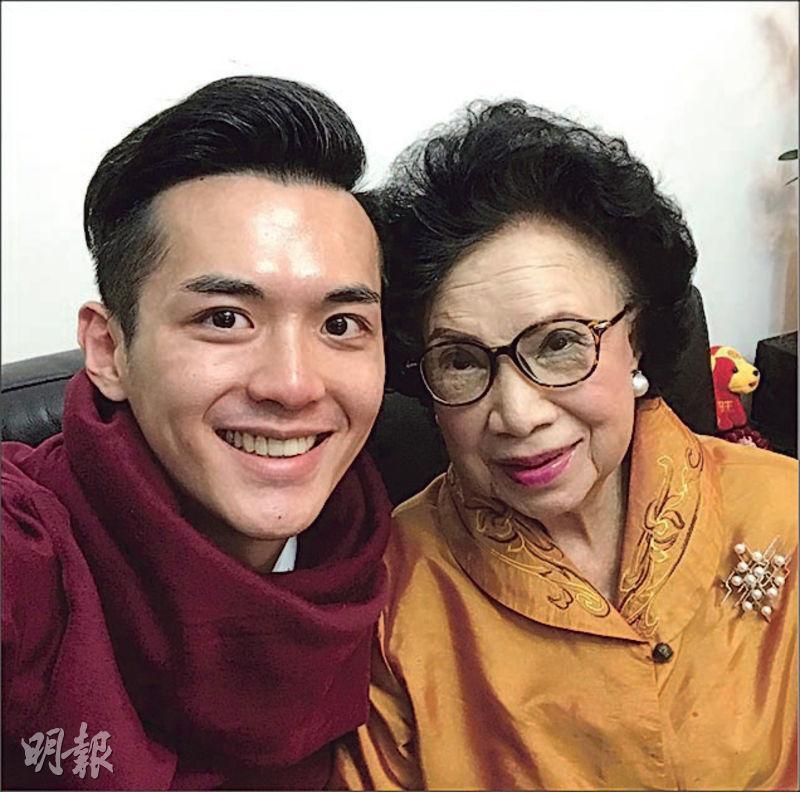 Grandson Nic Yuen reveals that Grandma went very peacefully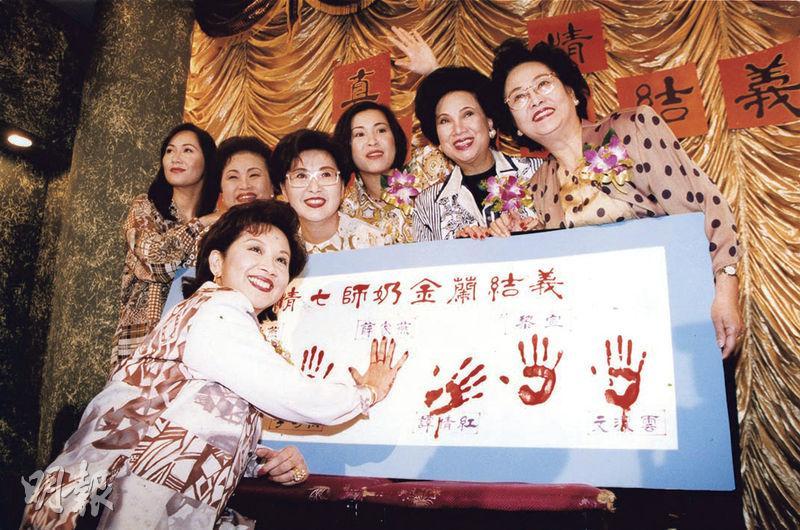 Lily Leung's KINDRED SPIRIT co-star Nancy Sit (front) is saddened by her passing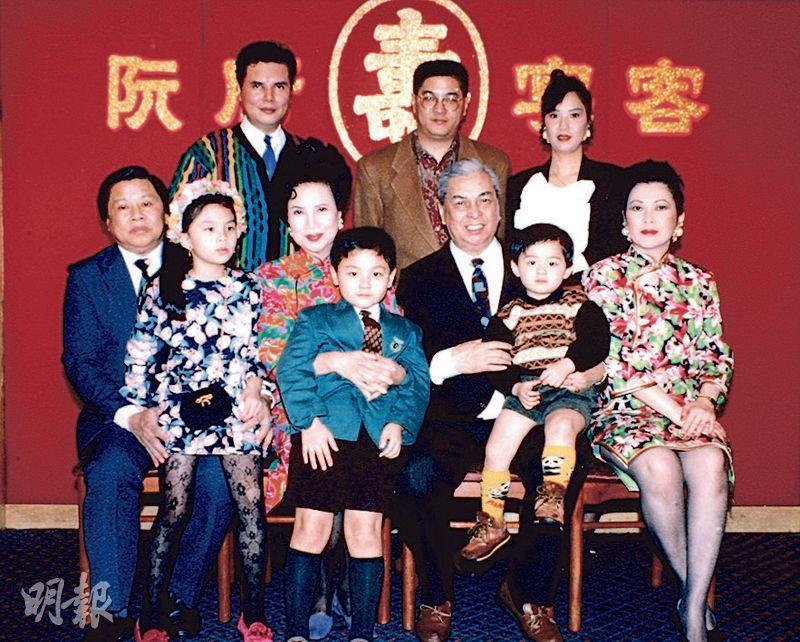 Lily Leung suffered the pain of losing her youngest son Yuen Wai Hung (back left) and husband Yuen Lai Ming (front third right)
Lily Leung's touching performance in TRACEY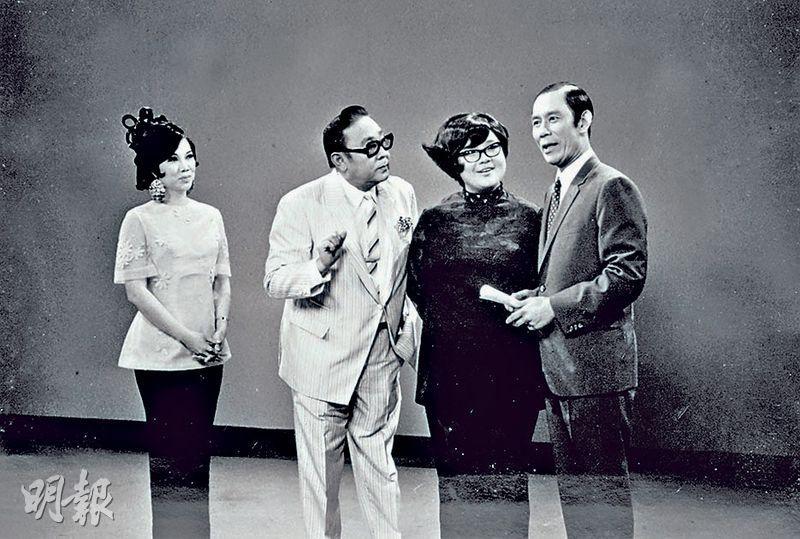 After making the jump to TVB, Lily Leung host ENJOY YOURSELF TONIGHT with Leung Sing Bo, Lydia Shum and Wu Cheung Siu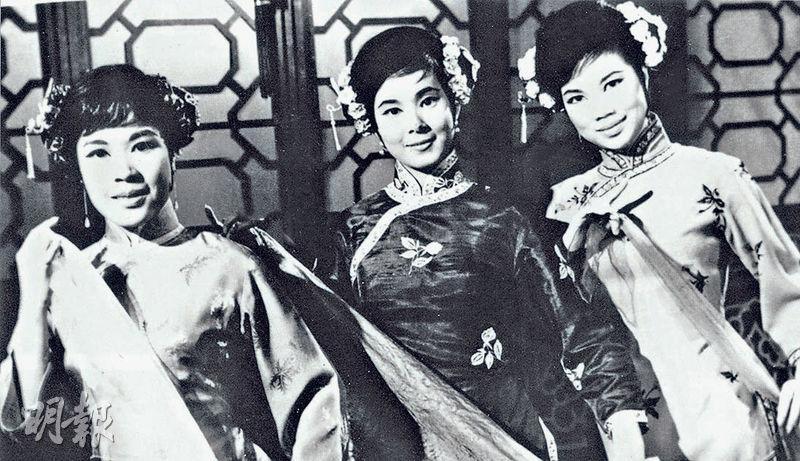 Pong Bik Wan, Lai Yuen Ling and Lily Leung were the three flowers of RTV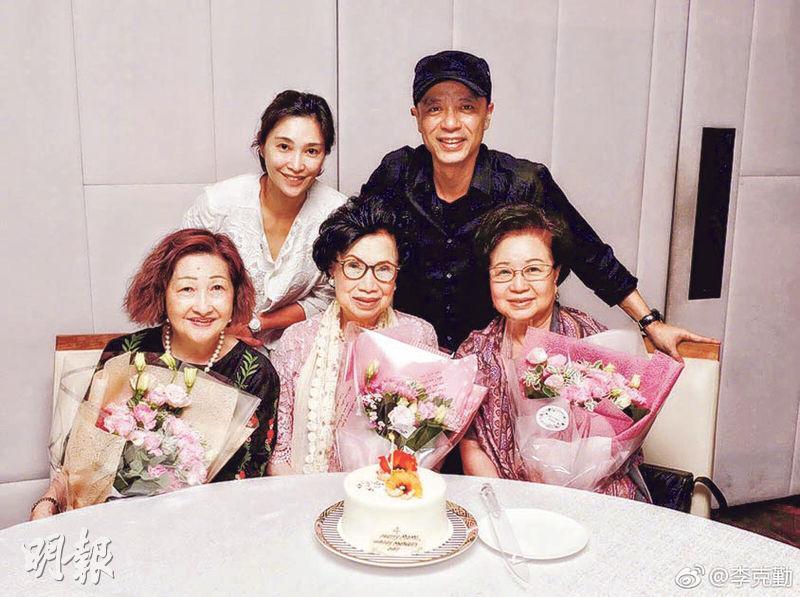 Two years ago Hacken Lee invited his mother, mother in law and godmother Lily Leung to celebrate together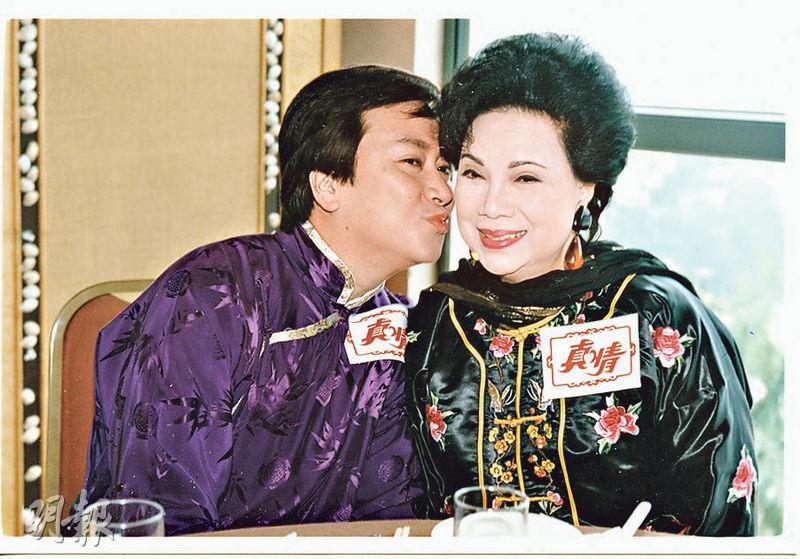 Lau Siu Kwan played the son of Lily Leung on KINDRED SPIRIT and regretted that he was unable to see her one last time
courtesy of mingpao.com
Starring in the 1995 situation series KINDRED SPIRIT (JUN CHING), Lily Leung Ho Shun yesterday passed away at age 90. TVB made the announcement on behalf of her grandson. Leung Shun Yin passed away peacefully in the company of her family. Godson Hacken Lee Hak Kun said, "I want to respect Godmother's family, and would leave any news for her family to respond. I send my condolences to them. I would always miss Godmother and wish her peace in Heaven." TVB expressed deeply sorrow over Leung Shun Yin's passing. Assistant general manager (artist management and development) Elaine Lok Yi Ling and assistant general manager (drama production) Tsang Lai Chun sent her family their condolences and TVB would provide suitable assistance.
Leung Shun Yin was originally named Leung Suk Ching, born on January 7, 1929. She graduated from the Belilios Public School and was a devout Catholic. She was the first actress in Hong Kong television history. In 1957 her husband encouraged her to participate in the RTV artist recruitment, but when she got there the quota was filled. The producer arranged for her to try voice acting and later she successfully applied to RTV (ATV's predecessor) to become one of Hong Kong's earliest Chinese actress on television, the first artist to sign with a television station. She was also among the first generation of Flowers of Hong Kong news, as she anchored the news three nights a week and host five television program. Viewers appreciated Leung Shun Yin's classical aura and graceful manner as she became the most popular female anchor at the time.
After over half a century in film, Leung Shun Yin in 2004 received the TVB Anniversary Performing Art Award. After that she said that she would still work on series as her production rate did not reduce due to her age. Leung Shun Yin in recent years worked on series in the company of her maid. Her work included HEART AND GREED (TONG SUM FUNG BO 3), A FIST WITHIN FOUR WALLS (SING JAI YING HUNG), FIST FIGHT (HING DAI), AS TIME GOES BY (HO YUT JI), the currently on air JUSTICE BAO THE FIRST YEAR (BAU CHING TIN JOI HEI FUNG WON), the September 2nd release NEIGHBORHOOD FINANCE (GAI FONG CHOI YEH), the yet to air OF GREED AND ANTS (WONG GUM YAU JUI), and her final show was the new series CHINATOWN that just wrapped up in May. Leung Shun Yin worked at TVB for 30 years and would have received her 30 year long term service gold medal. On June 26th, Sister Lily even attended executive Tsang Lai Chun's birthday party at Television City and posed for a group photo with colleagues. She appeared to be well at the time.
At the beginning of this month, Leung Shun Yin reportedly was gravely ill and rushed to the hospital. As her condition deteriorated, her godson Hacken Lee Hak Kun reportedly rushed to visit. Leung Shun Yin's grandson and fellow actor Nic Yuen Ho Chung eulogized her on social media. "Thank you everyone for your love for Grandma. Grandma went very peacefully and very beautifully, as graceful and elegant as ever." Many artists eulogized her online as well. Her CHINATOWN co-star Grace Wong Kwan Hing expressed sorrow over Leung Shun Yin's passing. Kwan Hing said that she just heard the bad news yesterday and was very saddened. "She would always get to work very on time, finished with make up and hair early on she would sit there and wait. She never had any temper. No matter how late the shoot went, she would always say, "I appreciate your hard work'. She always had great attitude, care about each of us very much. She was always very heart warming and very elegant."