courtesy of on.cc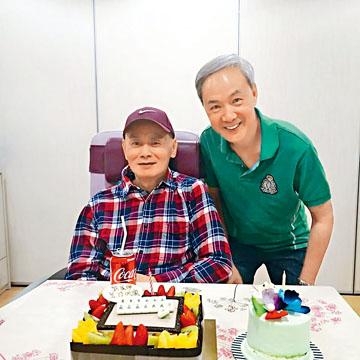 courtesy of singtao.com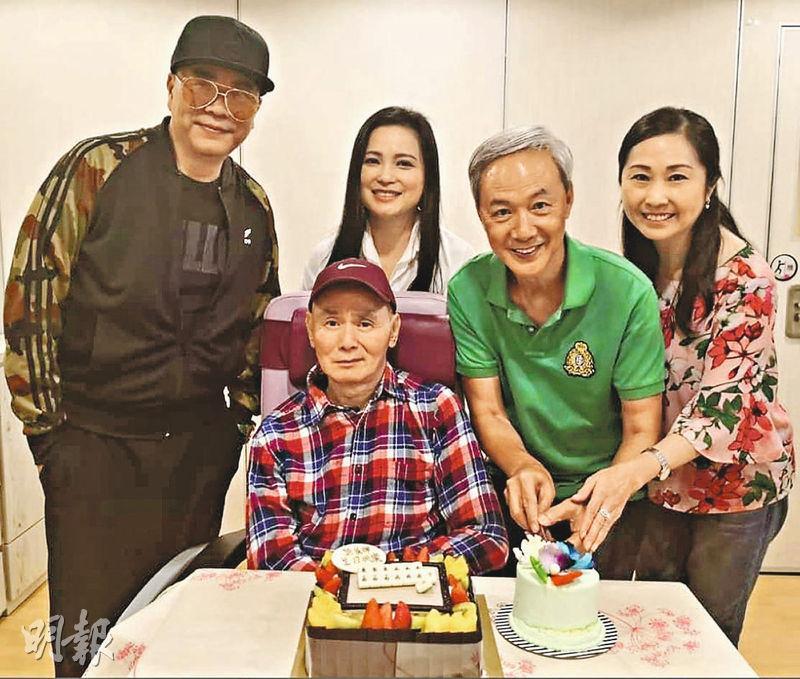 Bobby Auyeung, Fan Yik Man, Chan Wai Chun and wife Ng Heung Lun celebrate Gordon Liu's birthday
courtesy of mingpao.com
Martial art star Gordon Liu (Lau Ka Fai) two days ago turned 64. Sharing a birthday with him, Chan Wing Chun, his wife Ng Heung Lun, Fan Yik Man, Bobby Auyeung Chun Wa and others brought a cake to his residence to celebrate. Lau Ka Fai after a stroke in 2011 bid a temporary farewell to show business. His friend Fan Yik Man helped with his therapy and nursing home arrangements. In recent years his health condition has been ideal.
Yesterday Fan Yik Man, Chan Wing Chun, Ng Heung Lun posted the birthday party photos on social media and Lau Ka Fai appeared to be in good spirit. In the video Fan Yik Man shared Lau Ka Fai was full of expressions. When asked if he was happy, he said very. Fan Yik Man said, "He at first didn't admit it, but when I told him it was his birthday he smiled. We originally wanted to take him outside, but it was too hot. He was very happy. Bobby went to visit him, and Brother Wing Chun was born on the same day as him. Brother Toi Yung (Hugo Goh), (Eddie) Cheung Siu Fai and Bobby's manager also recorded videos to congratulate him!"
Fan Yik Man said that Lau Ka Fai did not have any special gift request, but constantly asked for outside food. "He always said that the residence's food had very little flavor and wanted to eat outside food. However outside food wasn't healthy. If we don't let him have any he would pout. Yesterday was his birthday, we bought what he wanted to eat." Speaking of Lau Ka Fai's status, Fan Yik Man said, "From 1 to 3:30 PM he would play mahjong, during which everyone was dead to him and he would mostly win. Yesterday when we visited him, we saw that he just finished playing but he denied it. He felt that playing with three grannies wasn't very manly."