courtesy of on.cc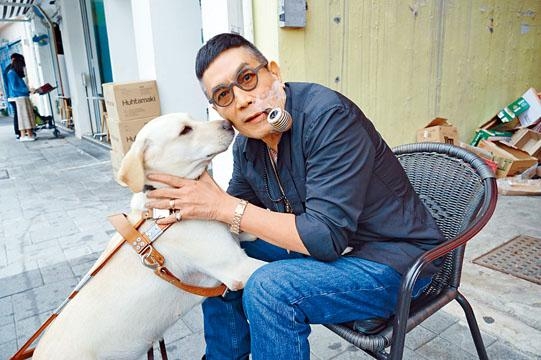 courtesy of singtao.com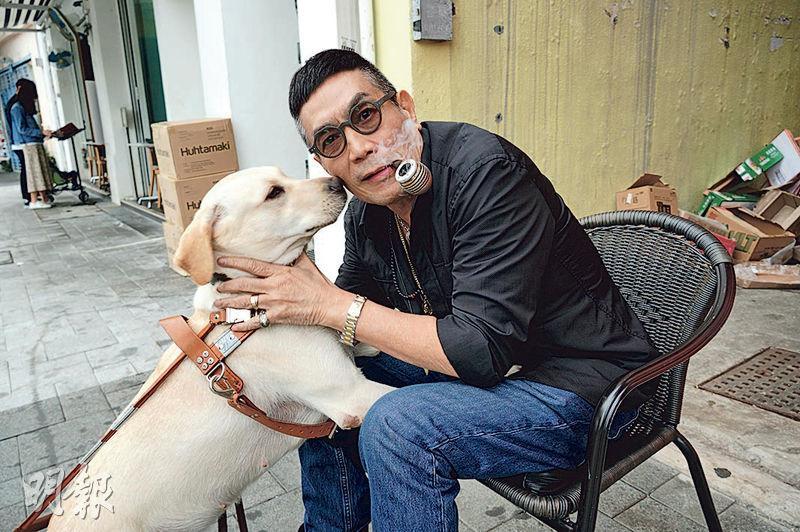 courtesy of mingpao.com
Veteran actor Anthony Lau Wing has not appeared in Hong Kong for a long time. The LITTLE Q (SIU Q)'s script and director Law Wing Cheong motivated him to play Simon Yam Tat Wa's neighbor and return to Hong Kong film. Lau Wing stated that he missed the Hong Kong audience. Although he has been working in the Mainland in recent years, he absolutely would not mind returning to work in Hong Kong with a good script.
Lau Wing in the past has worked with Brother Wa many times already. This time he also would have to work with a guide dog. He received training from the guide dog association, and Little Q who has learned to properly communicate with people was very obedient. "I was very happy to work with animals, which really tested my patience. Director Law also worked with a lot of patience and effort." Lau Wing said that he used to have two dogs. When they passed he was heartbroken, like he just lost family members. He said that he has been working in the Mainland, in the future he would like to return to Hong Kong to make movies that he liked if the opportunity would rise.
With great word of mouth, LITTLE Q after its release had a descriptive video service and soundtrack overlap. While watching the audience not only heard the original actor dialogues but also a narration. Although the cinema already made the correction immediately, the film company and the director were very sorry for any inconvenience it has caused.
Director Law Wing Cheong said, "LITTLE Q has a special descriptive video service for the 180,000 vision impaired people in Hong Kong to be able to watch this film at the movies with the audience. The description for the vision impaired was accidentally played at the same time a cinema, leading to two soundtracks being heard. Although the correction was made immediately and followed up, we are still very sorry for the affected audience. The cinema would also be more alert to prevent any further mishap."