courtesy of on.cc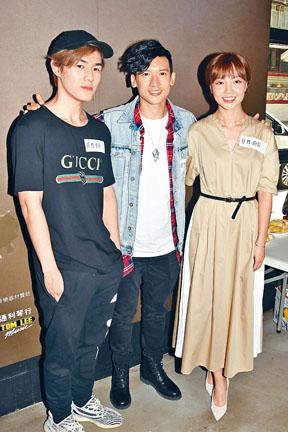 courtesy of singtao.com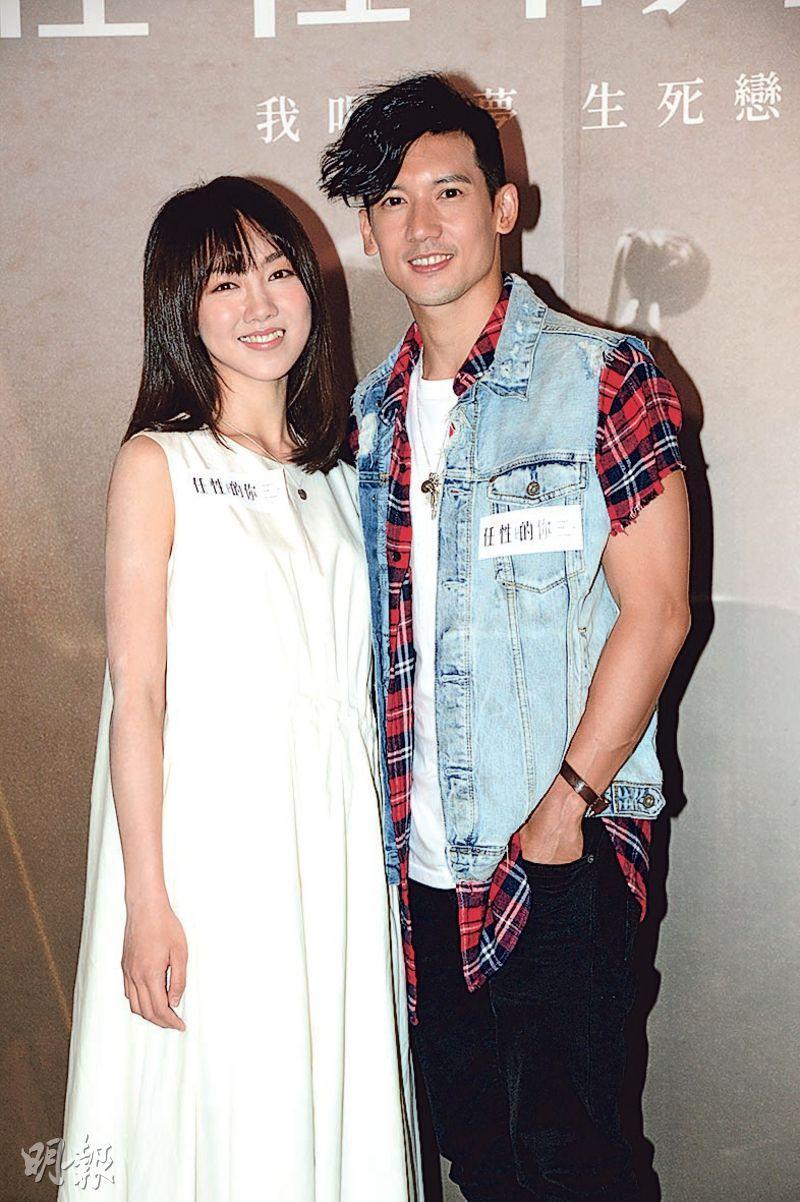 courtesy of mingpao.com
Kenny Kwan Chi Bun, Cherry Ngan Cheuk Ling, Michael Ning (Bak Ji) and Anthony Chan Yau yesterday attended the film SINGER AND STRANGER (YUM SING DIK NEI)'s production start. Kenny has been busy with his film and concert rehearse, everyday he would practice five or six things. Finally earlier his body succumbed and he almost collapsed at home. Kenny revealed that his body could not take as much as he has imagined. Earlier after exercising at home he felt a little sleepy and belly pain. After taking some medicine he went to rest in his home. When he woke up he could not stand steadily. A co-worker rushed him to the hospital. The doctor said that his blood sugar and blood pressure were too low. After taking a shot for his fever he no longer had to stay at the hospital so he went home and rest. He immediately bought a cup of hot chocolate to drink.
Kenny stated that he got into trouble from trying to get into better shape as he quit all sugar. Later Joey Yung Cho Yi sent him a text to comfort him and said that she tried the same thing for her first concert. She reminded him to be healthy, happy and alert on the stage.
Speaking of his concert being sold out as soon as tickets went on sale yesterday, Kenny happily said, "I was pleasantly surprised, but I kind of guessed it. Because this time had no internal sale, co-workers and I all went to grab tickets. Unfortunately the entire company was only able to grab a dozen or so. My family and friends need 300 tickets, now I can only ask the company to think of ideas." He also admitted that the past two months or so have been the most pressure he has experienced in his life, because he was able to so dramatically perform a concert and the film SINGER AND STRANGER was also tailored for him. He thus had to properly schedule his time to be two very important things well.
Speaking of his former bandmate Steven Cheung Chi Hung, Kenny said that he has been busy lately so they have had less contact. Would he ask him to see the show? He said that it would depend on how Steven would feel. Kenny said that Steven mentioned his wedding next month to him, but he would leave the announcement for Steven to make. Would he attend? He said that as a brother he would try to coordinate, for now he has no idea what gift to give him.