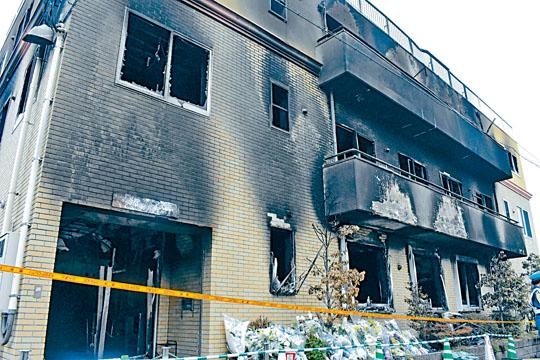 courtesy of singtao.com
Kyoto Animation last month was the target of arson that left 35 dead. Kyoto Animation's Hong Kong distributor Neofilms yesterday issued a statement that the company would like to help Kyoto Animation. On Sunday, August 25th, it would hold a charity fund raising sale at Comic World at the Kowloon Bay International Trade and Exhibition Center. All of the proceeds will be donated to Kyoto Anime for victim and survivor relief and the reconstruction of Kyoto Anime.
Neofilms will at the sixth floor CM24 stall sell video, manga and anime products of FREE!, LOVE CHUNIBYO AND OTHER DELUSIONS and A SILENT VOICE, and charity advanced screening tickets to SOUND! EUPHONIUM -- OUR PROMISE: A BRAND NEW DAY.