courtesy of on.cc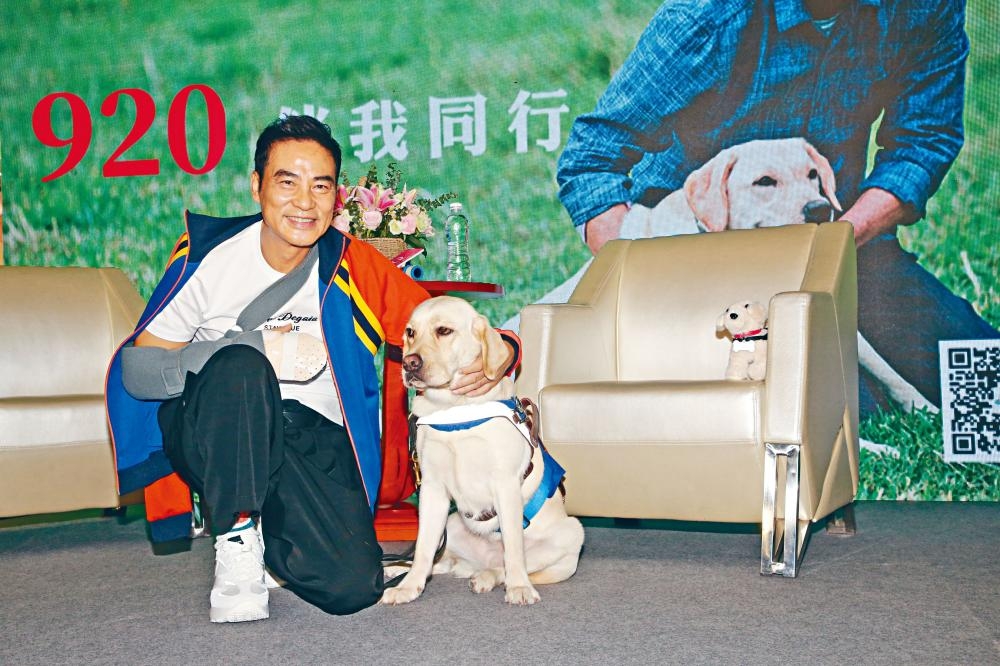 courtesy of singtao.com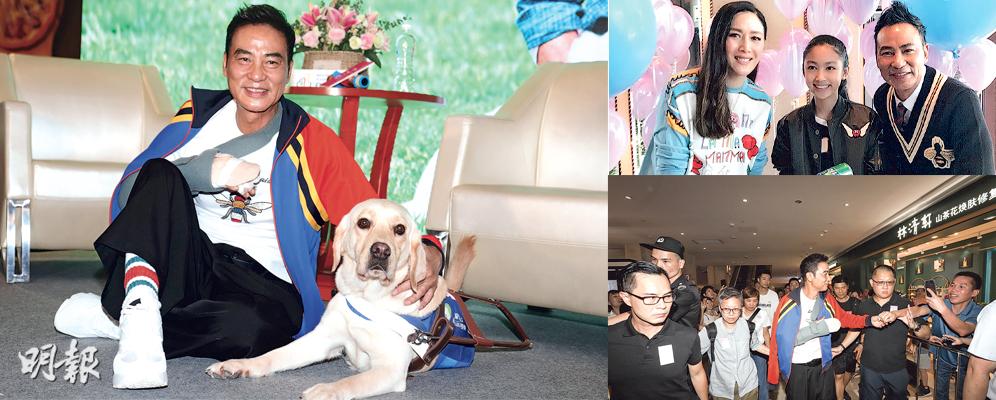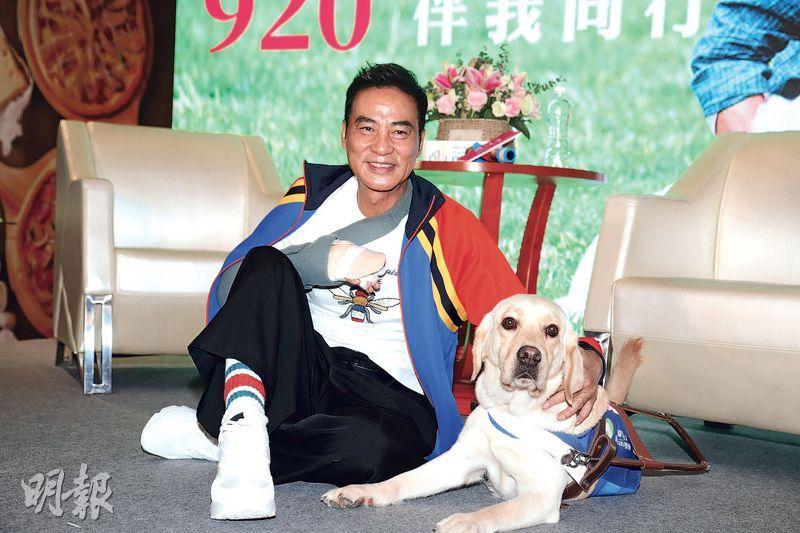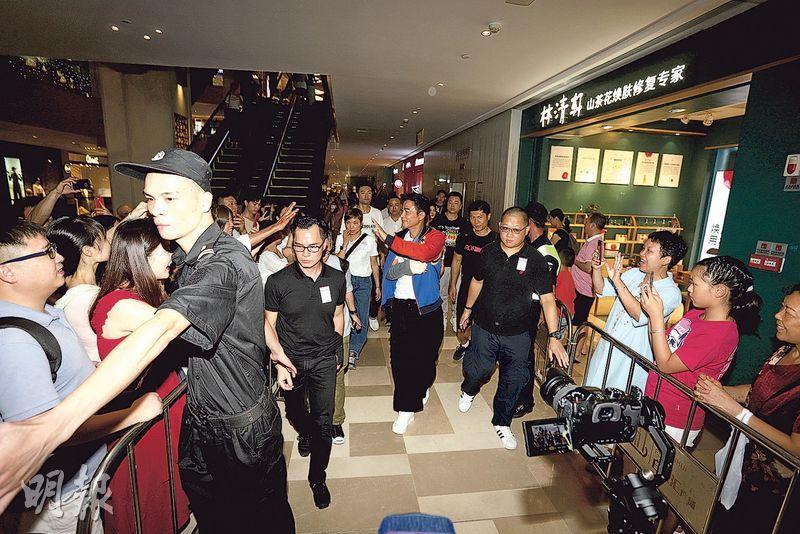 courtesy of mingpao.com
Simon Yam Tat Wa earlier was attacked at an event in Zhongshan. After resting for awhile, yesterday he returned to work. His first event was a promotion for his film LITTLE Q (SIU Q) in Guangzhou. Although his right hand was still bandaged he looked alert. The film company took all the security measures, not only providing two bodyguards for Brother Wa but also 80 security guards all around the venue to protect Brother Wa throughout.
The shopping center had both metal barriers and security to separate the waiting audience on both sides. When the always friendly Brother Wa entered, he saw the audience and waved with his left hand. He also shook hands with many adults and children. Someone screamed, "Go Brother Wa!" Brother Wa smiled and nodded in appreciation.
Brother Wa sat throughout his interview, but when the guide dog appeared Brother Wa could not help but kneel and pose for photos with the guide dog. He kept looking for positions to accommodate the guide dog for the best visual. When a worker brought out a baseball cake from the film, he might not have too hard on the stage. The sudden "bang" made Brother Wa turn and look, then he smiled at the worker and said, "You scare me to death."
At the 50 minute long press conference after, Brother Wa said that the film LITTLE Q was a movie that he liked very much and was very different in his career. Thus he chose to give his first time on stage after his recovery to LITTLE Q. Brother Wa did not mention much about his condition, but reportedly the wound would need eight weeks to completely heal. However Brother Wa mentioned many times that in hardship the most important was to have family and friends by your side, which naturally beat everything. "Like the character in the film LITTLE Q, with love no difficulty can't be overcome." Brother Wa also mentioned the "eight star class" love he received from his wife Qi Qi and daughter Ella. "Thank you everyone for your concern, especially to my wife and my daughter, friends, I think companionship is the most important in the world; also for giving me this eight star class home, as my daughter made me dessert and my wife made the good stuff for me!"
For the film's release on the 15th, Brother Wa revealed that at the 14th he would attended a charity screening of LITTLE Q in Hong Kong.