Edan Lui holds Anson Lo hostage to negotiate with Keung To
The DOH YUET JEH team celebrates the production wrap
Keung To gets into the game with children
courtesy of on.cc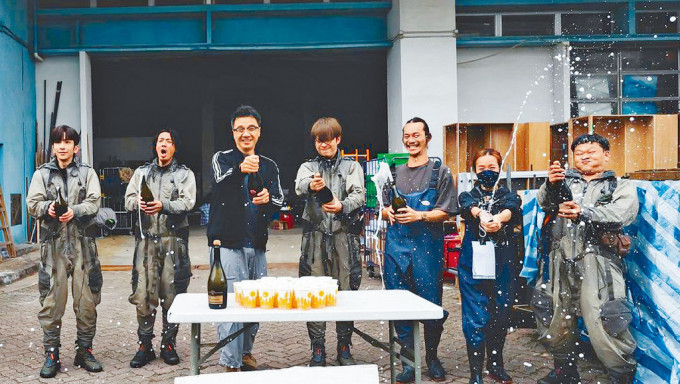 courtesy of singtao.com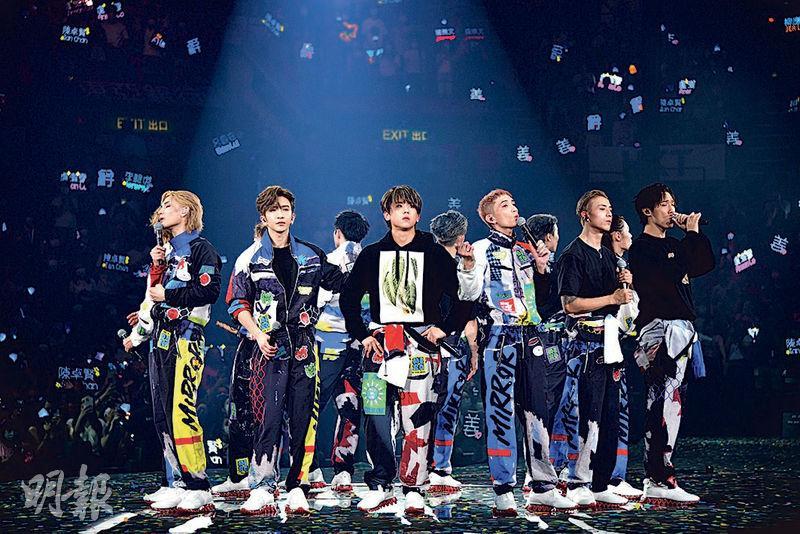 courtesy of mingpao.com
The guy group MIRROR members Edan Lui Cheuk On, Anson Lo Hon Ting and Keung To starred DOH YUET JEH (MOON THIEVES) finally wrapped up production. After contributing over a long period of time, Edan admitted that the process was not easy but he was very into it. In addition, MIRROR's concert series was cut short last year after a monitor accident. The organizer yesterday announced the make up shows would be relocated to the AsiaWorld Expo in January next year!
The Emperor Motion Picture DOH YUET JEH (MOON THIEVES) wrapped up production. The director led Edan, Louis Cheung Kai Chung, Michael Ning (Bak Ji) and other actors to celebrate with champagne on the set. Edan posted wrap photos and said, "Shooting from Japan to Hong Kong, experiencing many all night shoots, the film suddenly is finished. From this production I again absorbed a lot of experience. The most memorable was constantly studying the script and the characters together, continuously wanting to make this film even better. Everyone have put a lot of effort and time, the process has not been easy but I was rather into it and enjoyed it very much. I think I really like the feeling of everyone together to make one good thing." He thanked each of his film partner, especially Cheung Kai Chung and Bak Ji. "It's been rough on all of the crew, everyday you start earlier and end later than us. At work you have no room to rest at all. I respect every one of you professionals." Earlier the team blocked off the industrial estate streets for the shoot. Several dozen fans visited the set. That night they shot a scene in which Edan held Anson Lo hostage. Manager Sister Fa supervised throughout. Later they shot another unit. Edan rushed up from a truck and screamed, "Keep your hands up, don't move!" Anson Lo immediately stopped.
In addition, MIRROR in July last year were to perform a 12 show concert series at the Hong Kong Coliseum, but at the 4th show a monitor accident took place and the concerts were immediately halted and suspended. Later the Leisure and Cultural Services Department suspended the MIRROR HK Coliseum concert organizer Music Nation from renting official venues for concerts. Yesterday, the organizer officially announced the make up show arrangements. "Thank you very much for your patience. The MIRROR concert make up shows have been scheduled to take place on January 2024 at the AsiaWorld Expo AsiaWorld Arena. Those with qualified concert tickets would be able to exchange for make up show tickets until May 3rd. The organizer would announce the related make up show ticket exchange details within the month."
On the other hand, Keung To earlier as the ambassador made visits to ailing children and their families to send support and well wishes. Aside from singing birthday song with the children, he also had a basketball shaped birthday cake. He gave the children dolls and autographed cards as presents.