Wong Yau Nam and Michelle Wai have known each other for years, but this would be their first collaboration together
courtesy of on.cc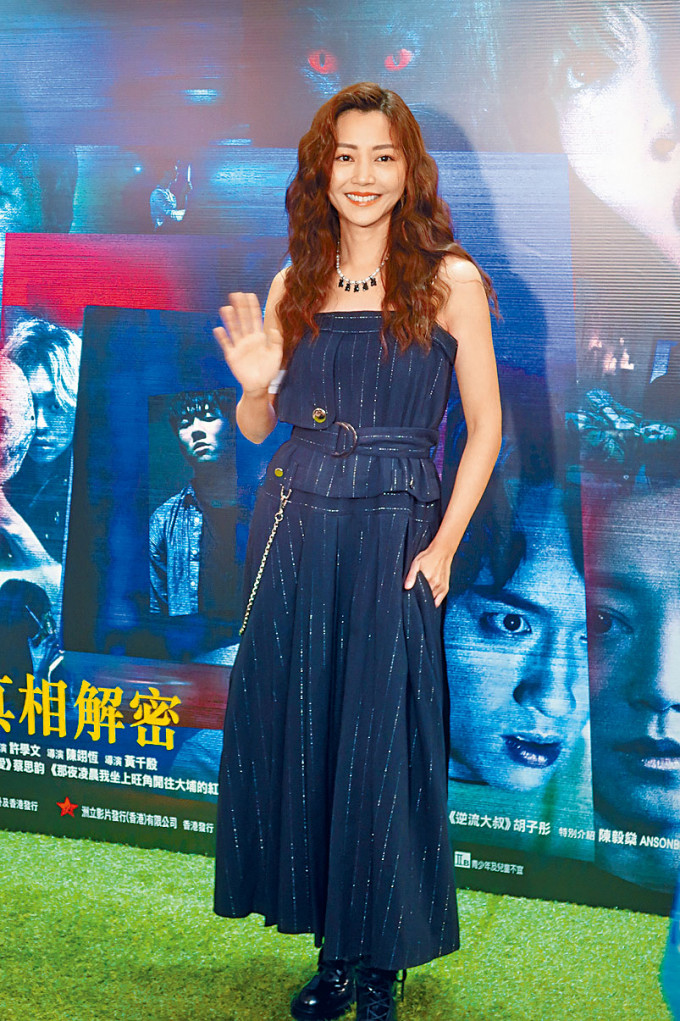 Michelle Wai's smarts may have exposed a suspected police impersonator
courtesy of singtao.com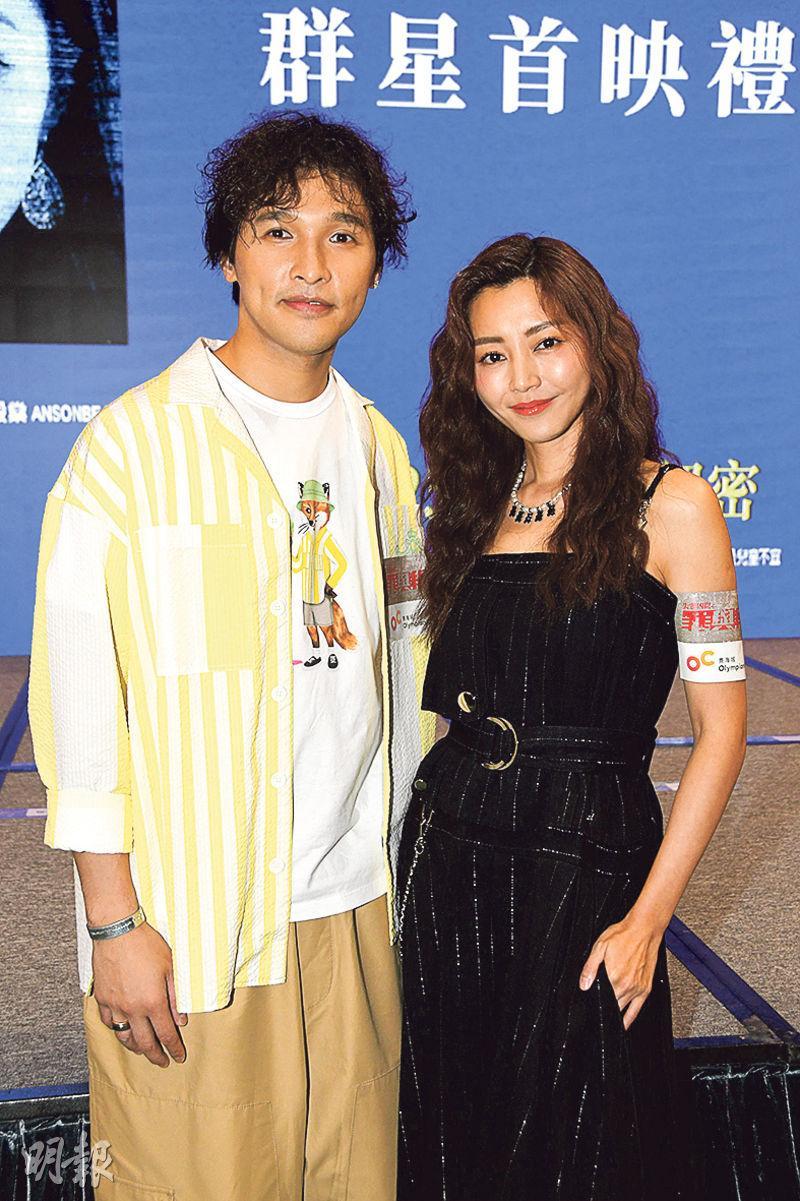 Wong Yau Nam praises Michelle Wai's professionalism as she personally performs all the action scenes
courtesy of mingpao.com
The film TALES FROM THE OCCULT: BODY AND SOUL (SUT HUNG HUNG GAN ji JUI YU SAT) two nights ago held its premiere. Actors Michelle Wai Sze Nga, Wong Yau Nam, Cecilia Choi Sze Wan, Tony Wu Tsz Tung, ANSONBEAN Chan Ngai Sun and Kevin Chu Kam Yin attended. Wai Sze Nga earlier witnessed a horrible traffic accident. She also posted her car cam video on social media. She admitted that she was still shaken from this horrible scene, but the matter continued as she suspected that she ran into swindlers. "After I shared the video, someone from my social media platform kept sending private messages and even called me. Of course I didn't pick up. The person again left a message and claimed to be law enforcement that was investigating this case and told me to pick up his call. However I thought it was very strange." Wai Sze Nga in the end blocked the other person's account, because she believed that law enforcement would probably contact her directly like through the company. It would not privately contact her.
Wong Yau Nam also said that around two years ago she ran into a similar experience. He pointed out that one day I got a call from a female cop, stating that three robbers after their crime passed by his car and escaped. Because at the time they was already in disguise and could not be easily detected, she asked him to watch his car cam's video. "But very unfortunately, because it was already several days later, the video was already deleted. I could only respond sorry and I was unable to help her. She said it's OK, she just asked him too late." However Yau Nam also said that when she contacted him she already clearly identified her department and case number. It was not a fraud.
In RAPUNZEL, the segment they starred in TALES, Yau Nam played a hairstylist with a hair fetish. He admitted that he really liked the script, and even had the same idea as the director as they both hoped to be able to show viewers a different Wong Yau Nam. In addition two or three years before he already wanted to transition and no longer wanted to play kid roles. Thus he began to work out his body and watch even more movies to increase his own value. "The Director and I both really like the result this time." His co-star Wai Sze Nga agreed. "I When I saw him on the set I was already very afraid. This time in the film he would try to kill me, we would have many struggle scenes but he is big. Thus on the set I would avoid him, on the set we didn't say more than 5 sentences to each other." Yau Nam also returned the compliment to Wai Sze Nga. "I have known Michelle for many years. This was the first time we work together. I thought she was very tough. She never used a double, she would personally perform each scene."
Choi Sze Wan, ANSONBEAN and Chu Kam Yin in the segment CHESHIRE CAT (MAU GIP) played cat volunteers. ANSONBEAN and Chu Kam Yin in the film wanted to pursue Choi Sze Wan through cat volunteering. ANSONBEAN even made his big screen debut. He joked that the only relationship scene he had with Choi Sze Wan was jealousy. In the future he would like to try playing a villain. Chu Kam Yin said that TALES actually was not a horror film, but a romantic film. However Choi Sze Wan lamented that unfortunately she and Chu Kam Yin did not have any intimate scene. Chu Kam Yin joked, "Why didn't you mention it earlier, it would have been great." Playing the villain, Wu Tsz Tung said that playing a villain had a lot of room to perform. Instead playing a good guy would be hard. He would like to try playing a good guy once, so he would be able to give an outstanding performance that would leave an impression with the audience.