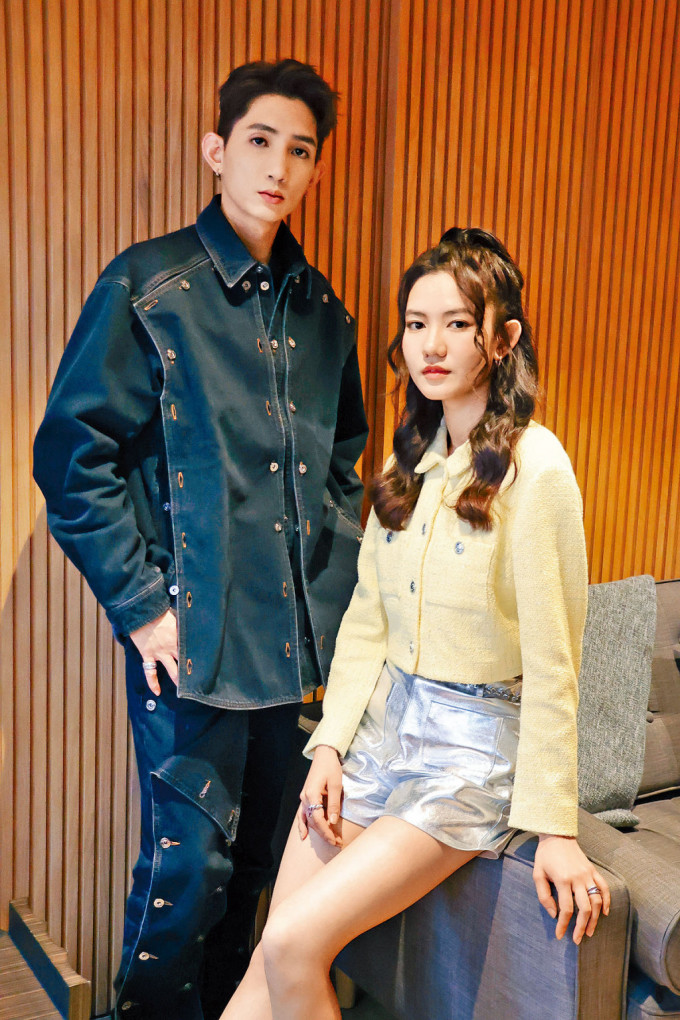 Ng Wing Sze in the first scene already has to seduce Lokman, who admits it is awkward
courtesy of singtao.com
MIRROR captain Lokman Yeung and Ng Wing Sze starred in the film MAD FATE (MING ONG) as a deranged serial killer and a prostitute. Lokman admitted that the pressure was too much, Wing Sze even pointed out that in the first scene with Lokman she already had to seduce him. Lokman left awkward and scared by it.
Lokman Yeung in the film MAD FATE played a cafe owner's psychopath son who ran into the Gordon Lam Ka Tung played a fortune teller. Lam predicted that the young man would be in prison for murder. The young man asked the master for help to change his fate. Lokman pointed out that the character was full of desire to kill, which for him was a huge challenge. "I don't have much acting experience, the character is very distant from my personality so it is very difficult. With Ka Tung, Director Soi (Cheang Pou Soi), screenwriter Yau Nai Hoi, those several points have already been too much pressure for me. Everyone tried various ways to get me relief, so I would be able to play this role in a very comfortable mood and environment." Lokman said that during the shoot he slowly explored the character, at first he did not know how he performed. The director would watch the scenes that he played correctly with him. He felt that this experience was instant feeling. "I used to do a lot of homework and designs for the character, but this time the director asked him not to do any homework. I would do whatever I would feel on the set, as he wanted that type of directness."
Being on the brink of a breakdown during the shoot, Lokman fortunately was able to leave the character outside the film. He said, "During the shoot even resting on the set would be very depressing. I would settle down and concentrate on thinking. When I got home I didn't want to think too much. I was able to sleep and didn't have any nightmare, only occasionally while out at meals I would daydream and think, After the shoot I was able to leave the character." Lokman benefit a lot from working with Best Actor Ka Tung. "From Ka Tung I learned to persevere, pay attention to details, skills that a good actor would have, how he treated people and things......I learned a lot."
Wing Sze in the film played a young prostitute and needed to be sexier in what she wore. "The character has been quite a challenge. Because I have no knowledge of this profession, I did research online before hand and actually observed in the field." Wing Sze revealed that in the first scene she already had to seduce Lokman, frightening him with close distance contact. Lokman said, "I never thought that it would be so close, it was a little awkward but not for her. So my first impression was that she is very daring."
The film's theme was fate. Lokman said that he believed in destiny, feeling that life had many things that were destined and shaped the you today. When facing adversity, he said that he would accept and adapt. "Maybe this time the mood would be heavy, I wouldn't make myself have to be happy or defeat the negative energy. My state of mind would be 'Let's go!' and see how I would react, try to save what was happening." Wing Sze looked at fate lighter, would accept adversity normally and go with the flow.