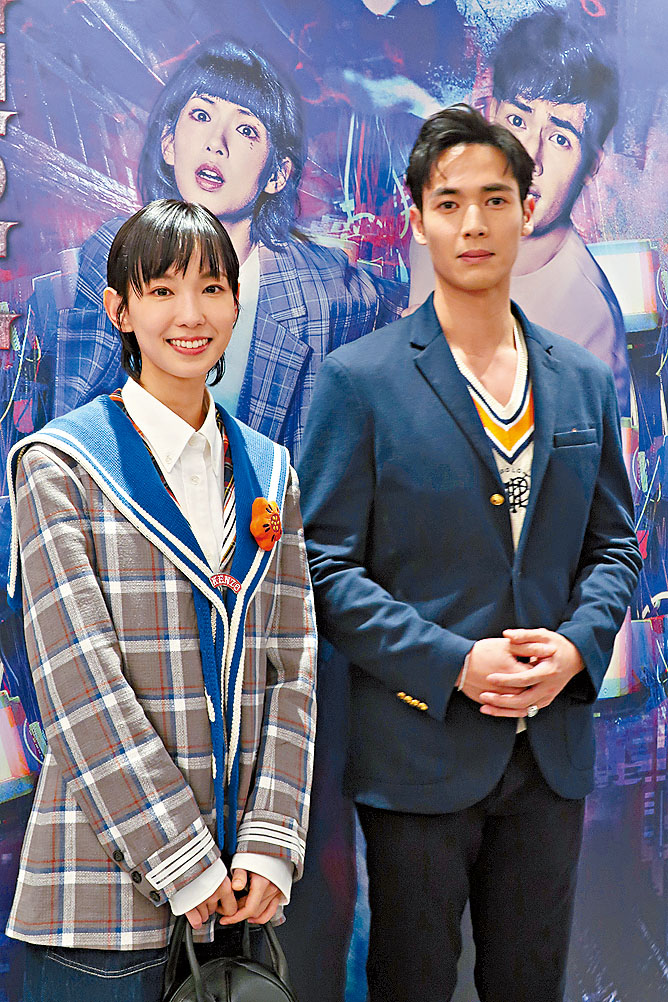 Gladys Li and Angus Yeung work on a horror film and reveal that they run into something supernatural
courtesy of singtao.com
Gladys Li Ching Kwan, Angus Yeung Tin Yue two nights ago attended the Emperor Motion Picture SOCIAL DISTANCING (DIN JI LING)'s premiere. Li Ching Kwan pointed out that the film was released in the Mainland but due to the censors many scenes were cut. The Hong Kong version would be much scarier. She also pointed out that she has always been afraid of watching ghost movies. Yeung Tin Yue was the self torturing type that the scarier the movie, the more he would watch it. Did anything supernatural happen during the shoot? Yeung Tin Yue said that while shooting the stuck in the elevator scene his ear hurt. Although during the shoot the elevator was locked, it went up and down twice. However Li Ching Kwan joked that after the shoot she knew how it was made, so she would not be afraid to watch ghost movies again. When she watched the playback she even thought the movie "felt pretty good", the level of horror was gentle.
Speaking of future work, Yeung Tin Yue was waiting on the company. He hoped to be able to work with Dante Lam Chiu Yin. Li Ching Kwan in June would release a new song. She felt that being an actor was very passive, in music she could get back the control.