After the ceremony, everyone gets lai see
Edan Lui fights to be "Lui" actor
courtesy of on.cc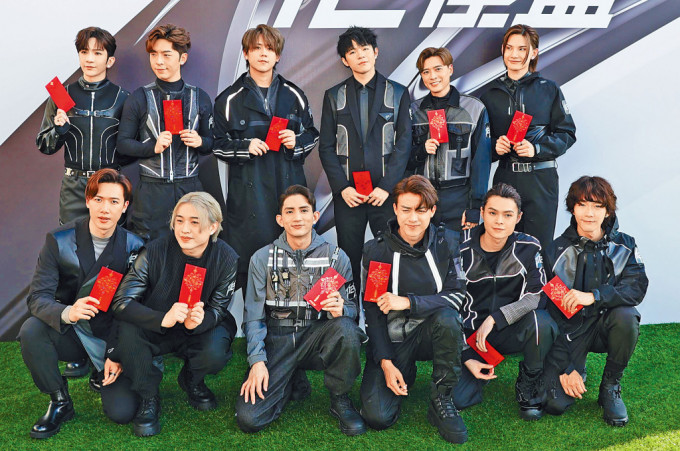 courtesy of singtao.com
MIRROR would not only display the spirit of unity but also bring their everyday jokes to the big screen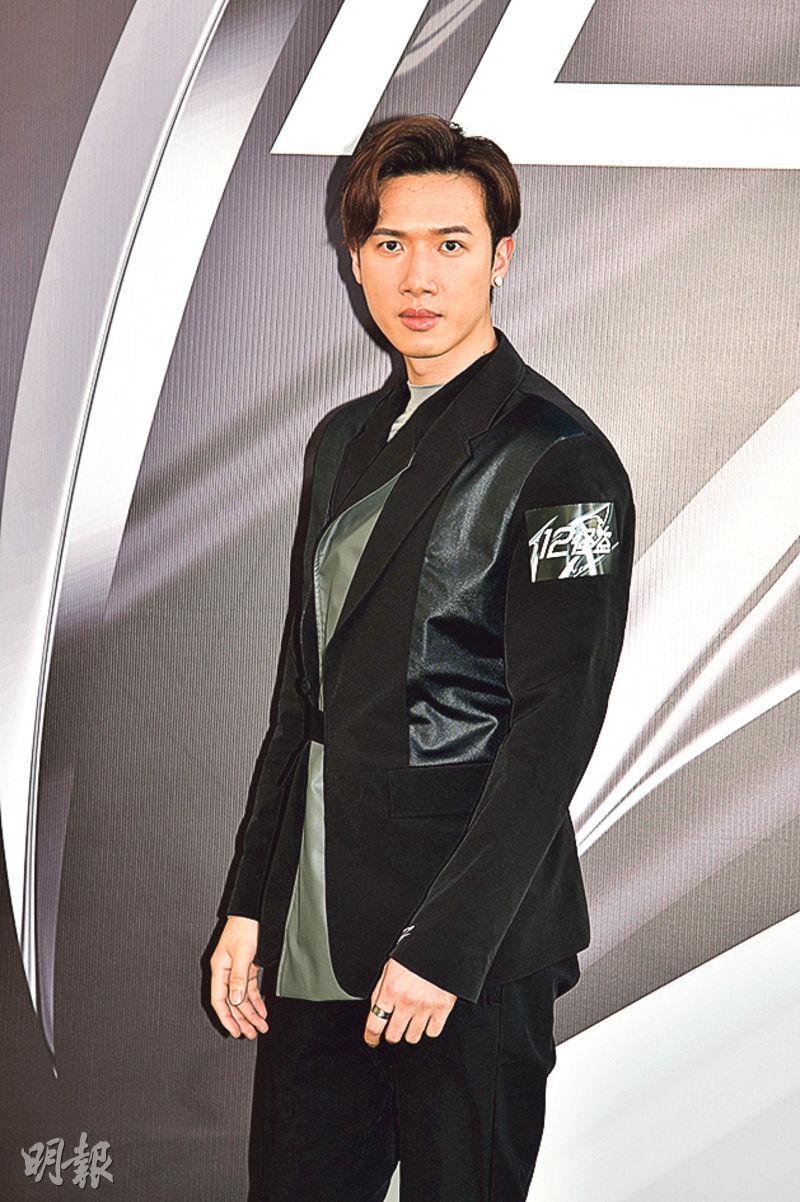 As Stanley Yau celebrates with his girlfriend their 6th anniversary, fans online try to rush them into marriage. Stanley says work comes first as he wants to be able to better provide for her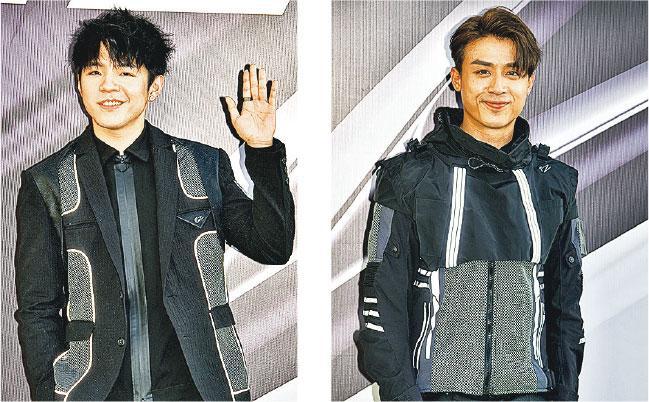 Ian Chan and Anson Kong later would perform a radio concert with Panther Chan. They feel the the online stream would be good as more people would be able to see it
courtesy of mingpao.com
The guy group MIRROR appeared in their costumes from their first full member performed film WE TWELVE (12 GWAI DOH) for a production start ceremony yesterday in Tung Chung, as they prayed for a smooth production and the film to be a hit. Director Berry Ho Kwok Man wanted to through MIRROR bring out the spirit of unity. Lokman Yeung also hoped that the audience would be able to see MIRROR's intangible chemistry. Anson Kong stated that they would move their everyday jokes onto the big screen, so everyone would experience their normal nonsense. They each "spoiled" their character's specialty, among which Lokman excelled in decoding and lock picking, AK communicated with animals, Alton Wong Chi Tak would be a computer hacker, Tiger Yau Ngo Yin read lips; Ian Chan Cheuk Yin claimed to be the big brain with a strong observation skills, arranged for missions and divided up tasks; Keung To knew hypnosis, Edan was well versed in rope climbing, Stanley Yau Sze Chun would be responsible for surveillance. Jer Yau Ying Ting could randomly switch disguises, Jeremy Lee Chun Kit would have super strong memory. Only Frankie Chan Sui Fai's skill had to be kept confidential. His group mates immediately said that he would be the most important person. With all their different skills, who had it the roughest? They said that their situations were similar, with both dramatic and action scenes. Before the shoot they also had to spend time to study the basics of their unique skills.
Speaking of the production progress, they said that they have been working on the new film for awhile and estimated that it would not wrapped until early June. As for Anson Lo Hon Ting being said to "carry the action load" of the film and had to handle many fight scenes, he humbly said, "Several of us fight, like Lokman and Tiger. Everyone have pretty much the same." As for why the movie did not have any lead actress, they joked that arranging for the 12 of them to perform together was already very difficult; adding a female character would be even harder. Edan Lui Cheuk On joked, "I am the 'Lui' actor, Jer was the one who had the most 'golden' fights because his hair was blond."
Did they have any argument during the shoot? Lokman said, "Why would we have to argue? This is called friction, and we definitely have it." He and Anson Kong immediately pretended to rub against each other. When asked how they would evenly distributed their roles in the film, they said that they would leave for the audience to find out who had the most scenes. Lokman said, "We definitely have main and secondary, if you want to know who has more scenes then you have to pay attention." AK said, "Everyone can bring a timer with them to count, if you don't get it the firs time then watch it again! Actually this isn't a math problem, it's very hard to count them all." When they act they would not mind how large the role is, the most important is the audience is comfortable watching the film and feel it is entertaining.
The group has already announced that the make up concerts would be relocated to the AsiaWorld Expo Arena on January. They said that they have already begun the early process and guaranteed that this time they would have ample time to rehearse. "The performance would have new elements, and some old segments would remain. (Fans worried that with the venue change, the seats would be very far?) The company would handle them. (Are you physically and mentally ready?) Yes. (Will you add more shows?) For that a lot of problems would have to be handled first, then we will talk about that."
Jer Lau Ying Ting earlier enjoyed Yoga Lin's concert. He was very happy to be invited by his idol to perform together. He has already thanked him on social media and hoped to have a chance to work with him. Edan due to work was unable to attend and hope to have a chance to watch Yoga Lin's performance later. Ian earlier revealed that he would release a dance song. He did not know how to dance and would ask group mates for help. As for the Commercial Radio concert being streamed live online, AK was happy that more people would be able to watch it. Stanley Yau Sze Chun has been rushed online to get married soon with Alina Li, his girlfriends of 6 years. He replied, "We have been very steady, now work comes first. I have to work hard to be able to give a better tomorrow to her." With her birthday earlier, Keung To's fans invaded Causeway Bay, turned it into "Keung To Bay" and caused a lot of inconvenience for the neighborhood. He said, "Thank you fans for being so thoughtful, but aside from celebrating I hope they wouldn't affect other people."