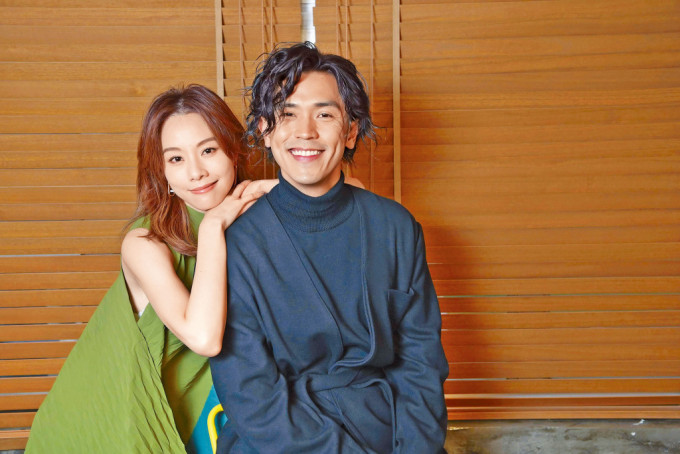 courtesy of singtao.com
The film TWELVE DAYS (12 YUT) was the conceptual continuation of the 23 year ago classic film TWELVE NIGHTS (12 YEH), using 12 days to tell the ten year relationship of a couple. Stars Stephy Tang Lai Yun and Edward Ma Chi Wai are both single, but they said that the couple relationship in the film would not affect their views on marriage. Tang Lai Yun said that she still was examining what marriage was. Although she was at a suitable age to wed, she would not get married randomly due to social standards.
When the Eason Chan Yik Shun and Cecilia Cheung Pak Chi starred film TWELVE NIGHTS was released in 2000, many couples related to it. The new film TWELVE DAYS is a conceptual continuation of TWELVE NIGHTS, leads Tang Lai Yun and Ma Chi Wai both said that TWELVE NIGHTS was a classic film, but its story was drastically different from TWELVE DAYS so they were not afraid of comparison. Tang Lai Yun pointed out that TWELVE NIGHTS was a love story about a couple, TWELVE DAYS elevated it to marriage, a relationship that span ten years. They were completely different. Ma Chi Wai said that this time using marriage as the subject hurt even more than dating.
Neither are married, would the movie change their views on marriage? Ma Chi Wai said that it would not, but admitted that marriage was a solemn promise. "After making the movie I would think, whether an actual home is important or the feeling of love even more important? I feel the latter is even more important. If a home is only pretty on the surface, the couple has no communication at all. Why did they get married? I feel it is an understanding of how they get along together and accommodate each other."
Tang Lai Yun would not let any character affect her own thinking. "At this moment I am still examining the word marriage's meaning to my life, how important it is to me is a personal view. Whether it is the situation of friends around me, or seeing other people's stories, my own thinking is very hard to be influenced. I have to think it out for myself, know whether my own meaning lies, maybe I really have to wait until I have to make the choice to understand." As for whether she would like to wed, she said that it was not an issue of whether she wanted to or not. When she really wanted to but could not run into it, she could not do anything about it. However when she did not want to she might suddenly run it. Ultimately she did not need to put herself in too much structure. "I wouldn't get married for the sake of getting married. When I was little I feel I have to get married and have children before age 30. Actually this is only a society drawn line, at what age you have to do what. If you don't you seem to owe everyone, but this life belongs to you. You only have to answer to yourself."