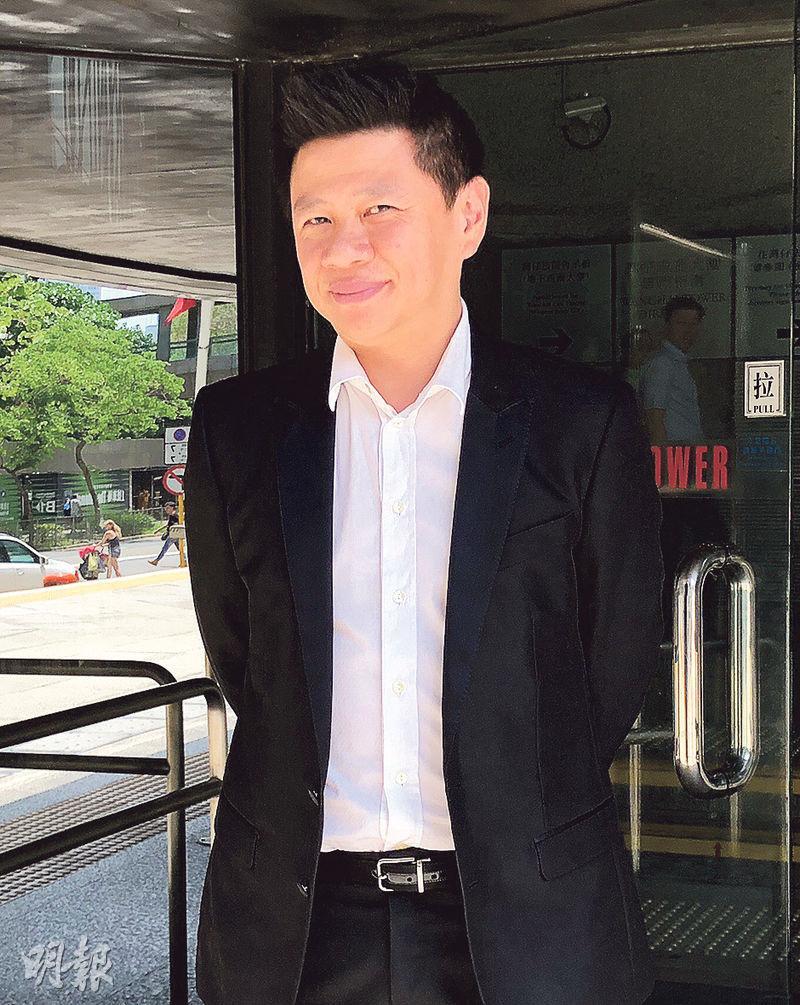 Stephen Shiu Jr.
courtesy of mingpao.com
The 48 year old businessman Stephen Shiu Jr. chaired China Creative Digital Entertainment (formerly HMV Digital China Group Limited) earlier filed for liquidation; the Superior Court yesterday heard the case. The plaintiff Wan Tai Investments Limited pointed out in court that the defendant company now owes HK$ 1 billion, 42% was owed to the plaintiff company. Any restructuring plan the defendant company has mentioned did not receive support from the plaintiff and would not be successful. Thus the plaintiff requested a court order for liquidation, the other debt holders supported the request. China Creative Digital requested a postponement over a restructuring plan. Only after the judge's considered the requested was denied and the liquidation order was issued.
China Creative Digital Entertainment started to invest in film production in 2011. Their films included Dayo Wong Tze Wa's AGENT MR. CHAN (DONG DUK DUT GUNG), Julian Cheung Chi Lam's RETURN OF THE CUCKOO (SUP YUET CHOR NG DIK YUET GUONG), Joyce Cheng Yun Yi and Chrissie Chau Sau Na starred 29+1, Wong Cho Lam and Michael Hui Koon Man's DELETE MY LOVE (DELETE OI YUN), THE MENU (DOH FOR SUN MUN SIN) and category III films 3D SEX AND ZEN (3D YUK PO TUEN ji GIK LOK BO GAM) and THE DUE WEST OUR SEX JOURNEY (YUT LO HEUNG SAI). AGENT MR. CHAN and 3D SEX AND ZEN brought HK$ 44 million and HK$ 40 million to the box office; 29+1 made over HK$ 15 million and won many film awards.
The later productions of THE LEAKERS (SIT MUK JEH MOON), DECEPTION OF THE NOVELIST (JOK GA DIK FONG YIN: BUK JUNG YAU JUI), DYNASTY WARRIORS (JUN SAM GOK MO SEUNG), and PART-TIME GIRLFRIEND (#PTGF CHOOK JO NUI YAU) and others have not performed well at the box office. The film version of RETURN OF THE CUCKOO (SUP YUT CHOR NG DIK YUET GUONG) with TVB owed lead actress Charmaine Sheh Sze Man over HK$ 930,000 in overtime pay. Ah Sheh's manager filed suit. TVB banned the artists until Stephen Shiu Jr.'s management company. At the time Louise Cheung Kai Chung could not promote his TVB series MY AGES APART (KWA SAI DOI).
Aside from film productions, Stephen Shiu Jr. in 2015 purchased half the shares of GME China and Starz Entertainment Limited. At the time artists under Starz included Pakho Chau, Shiga Lin and Stephanie Cheng Yung; later it also purchased the international large chain of video and audio retailer HMV, paid HK$ 46.5 million to purchase Hong Kong's over the top film and television on demand platform Anyplex and renamed it HMVOD.