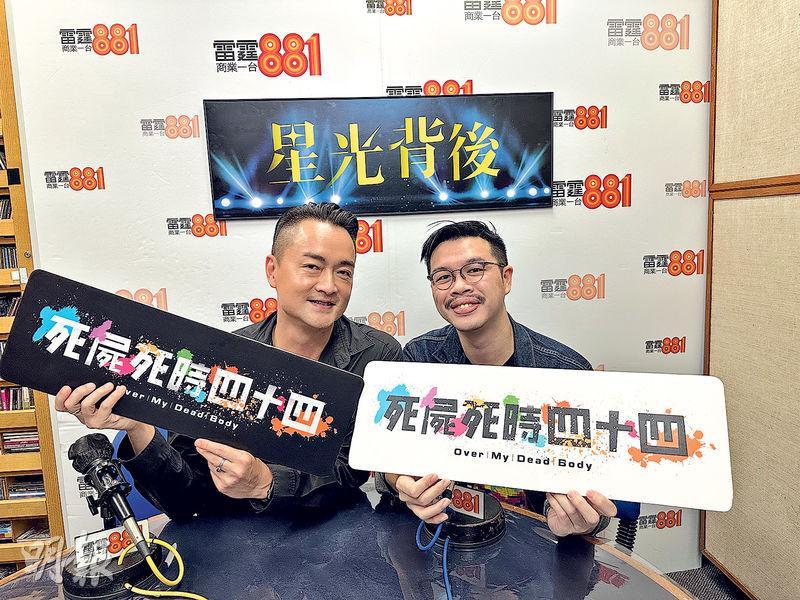 Director Ho Cheuk Tin admits that he is a little disappointed about THE SPARRING PARTNER with 16 Hong Kong Film Awards nominations only wins Best New Director and Best Editing
courtesy of mingpao.com
Director Ho Cheuk Tin last year made his directing debut THE SPARRING PARTNER (JING YI WUI LONG), which immediately became the top grossing category III film in Hong Kong film history. Then he directed OVER MY DEAD BOY (SEI SI SEI SI SEI SUP SEI), the box office of which was headed toward HK$ 30 million. Earlier when he won the Hong Kong Film Awards Best New Director, he received that he spent the HK$ 100,000 cash prize on rent. Earlier he appeared on a radio interview and revealed that he has thrown himself into OVER MY DEAD BODY audience appreciation events, but even with the higher box office the director would not get any extra bonus. He said that OVER MY DEAD BODY cost much more than THE SPARRING PARTNER. Even if the box office would exceed HK$ 30 million, it still would not have broken even.
Ho Cheuk Tin explained, "THE SPARRING PARTNER cost HK$ 9 million, the box office would have to triple that to turn a profit because shares had to given to cinema circuits, distributors and marketing. THE SPARRING PARTNER made over H$K 40 million, which seemed to be a lot. In the end several investors might make 1 to 2 million each, which they deserved. As the director I only get the director's pay. However to be able to have the chance to make the first movie, I am happy about fulfilling a dream."