Janice Man
courtesy of on.cc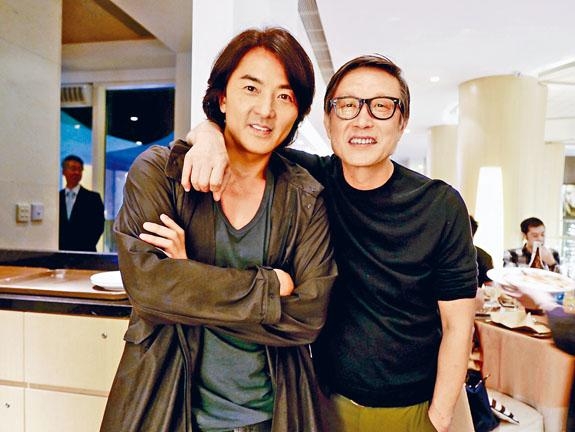 courtesy of singtao.com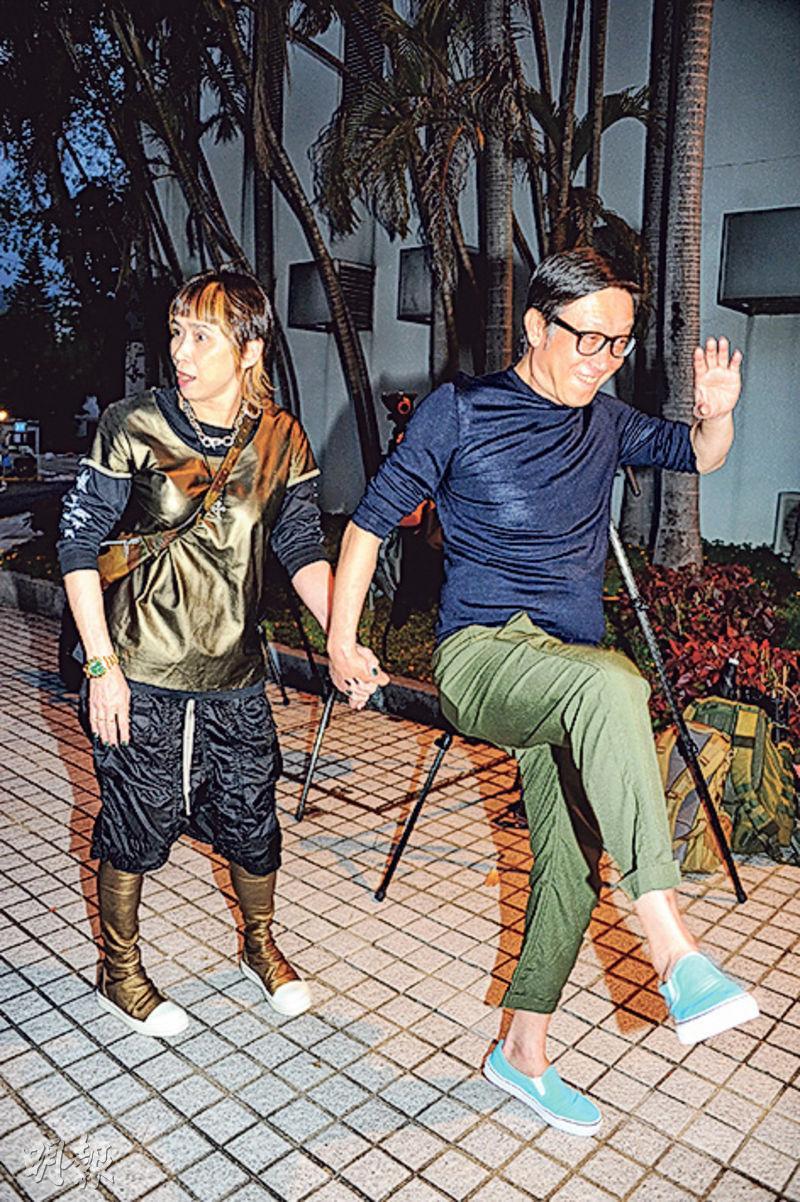 Andrew Lau and his wife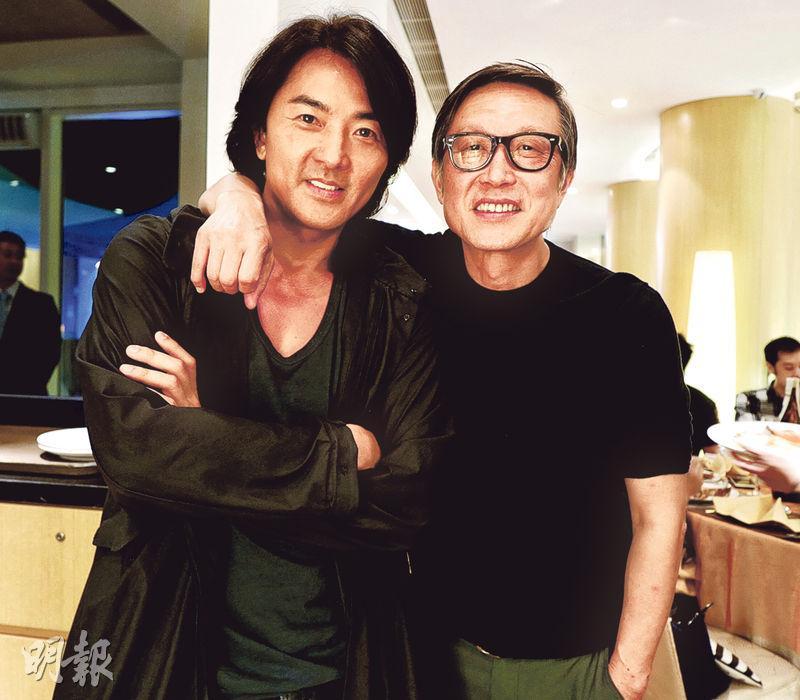 Ekin Cheng, Andrew Lau
Shu Qi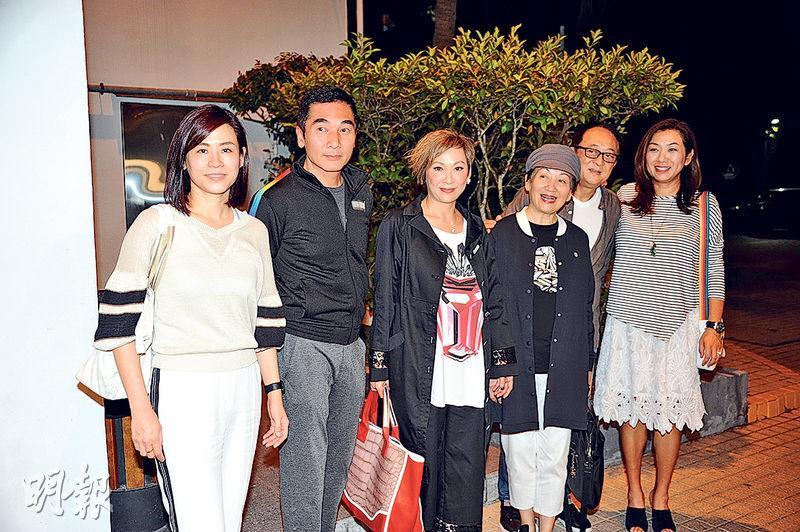 Jessica Hester Hsuan, Alex Fong Chung Shun, Candy Yu, Nina Paw, Fong Ping, Mok Ho Yan
courtesy of mingpao.com
Director Andrew Lau Wai Keung yesterday celebrated his 58th birthday. Guests included Dior Cheng Yi Kn, Shu Qi, Janice Man Wing Shan, Nina Paw Hee Ching and her husband Fong Ping, Jessica Hester Hsuan (Suen Huen), Candy Yu On On, Hanjin Tan (Chan Woon Yan), Elena Kong Mei Yee, Ting Yu, Wong Jing, Venus Wong Man Yik, Yu Dong, Jacqulin Chong Sze Man, Alex Law Kai Yui, Mabel Cheung Yuen Ting, Alex Fong Chung Shun and wife Mok Ho Yan. Lau Wai Keung admitted that his wife objected to alcohol as gifts. Many gave wine and pretty bowls. The most memorable for him was over a decade ago a male friend gave him a speed boat!
Director Lau Wai Keung entered the venue with his wife then spoke to the media alone. "I invited friends I have invited in the past years. Everyone is using it as an excuse to get together. My birthday wish is good health for everyone. I will keep working hard, but I am not at liberty to discuss my work goals." Currently he is busy with the post production work on his new film WHEN ROBBERS MEET THE MONSTERS (MO LUM GWAI SAU). The voice work is already done. Originally it was planned for a summer release, in the end it was postponed in order to make its post production the best. For now no release date has been set. Although he was busy with work he still would go to the sea on weekends and holidays to relax a little.
"Every year I would walk home, but some friends would refuse to leave. They would come to my home to keep drinking. This birthday many people gave wine and pretty bowls. My wife objects to giving alcohol the most, as she doesn't want me to drink too much. (What is your wife's gift?) I ask her not to because I already gave my everything." Lau Wai Keung's most memorable gift was over a decade ago when a male friend gave him a speed boat that was worth six figures. Was the person Ekin Cheng? Lau said, "He isn't that generous! At the time I still haven't had my boating license. That time made me force myself to get a boating license."
Speaking of the passing of Mandarin film actor Kelly Lai Chen, Lau Wai Keung said, "I have a very deep impression of Lui Chun. We worked together on YOUNG AND DANGEROUS 2, which shot on location in Taiwan. He was a top Shaw star, I was very honored to be able to get him for the film. I thought he was very tall and had quite a star presence. Later I would occasionally run into him at dinners. I heard he was very healthy and often played mahjong."
Shu Qi came without make up and was surprised to see reporters. When she got out she only said, "I am not wearing make up", stopped for photos and rushed inside.
Janice Man brought wine for the birthday boy. "Buying gifts for men is more of a headache. Girls are easier. I am not much of a drinker, I would only drink a little at joyous occasions." JM also revealed that she was packed to shoot a modern series about jewelry in Shanghai and overseas. She planned to work for three to four months. She said, "I will get to eat well. In the series I play a jewelry designer. I really like earrings, but what I am wearing today are just costume jewelry."
Did she congratulate her former boss Leon Lai Ming on becoming a father? She said, "I already sent him a text to congratulate him. (Did you ask if it is a boy or a girl?) Of course not, I am not nosy."