BabyJohn gets fed from catering
courtesy of on.cc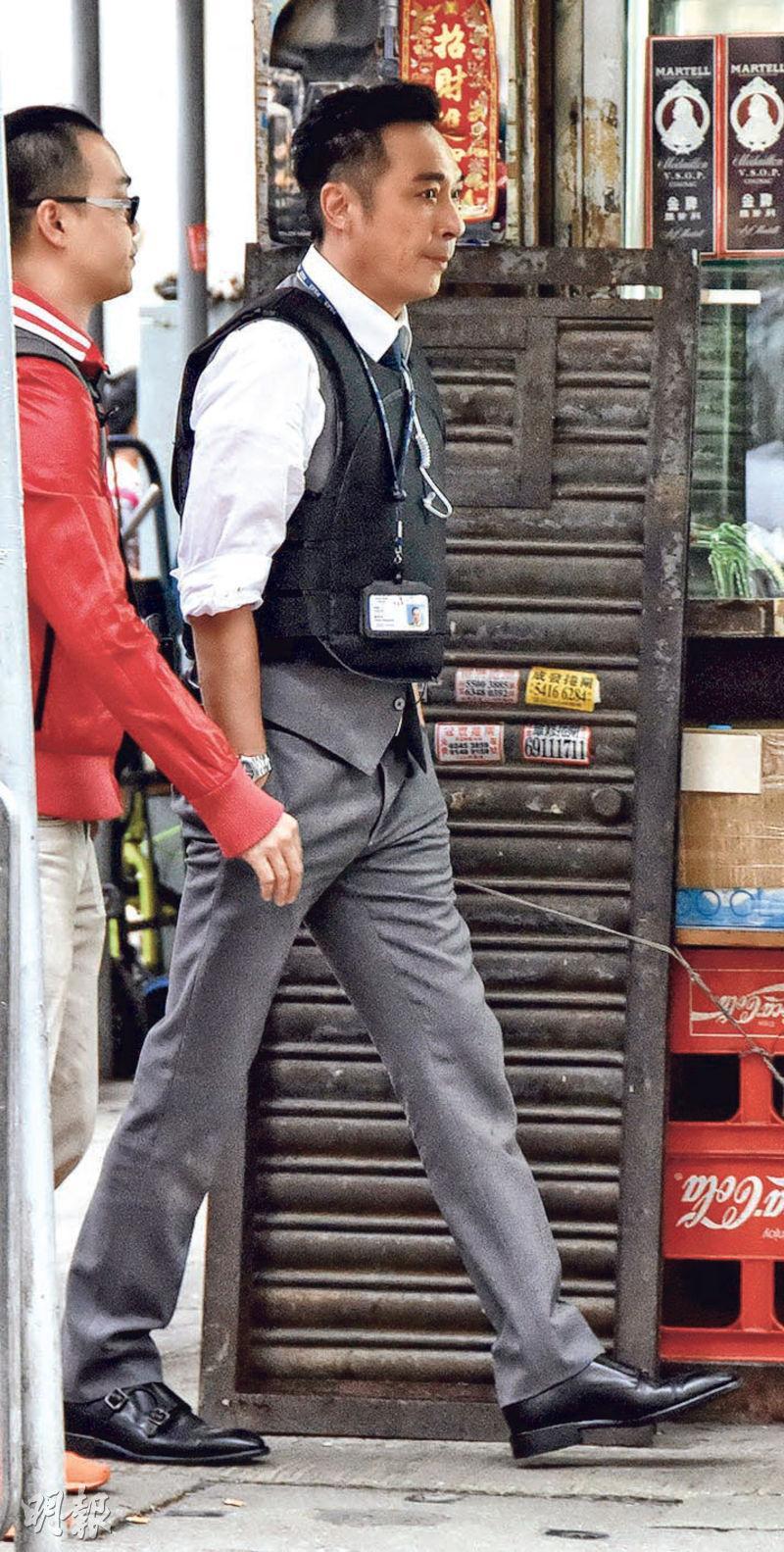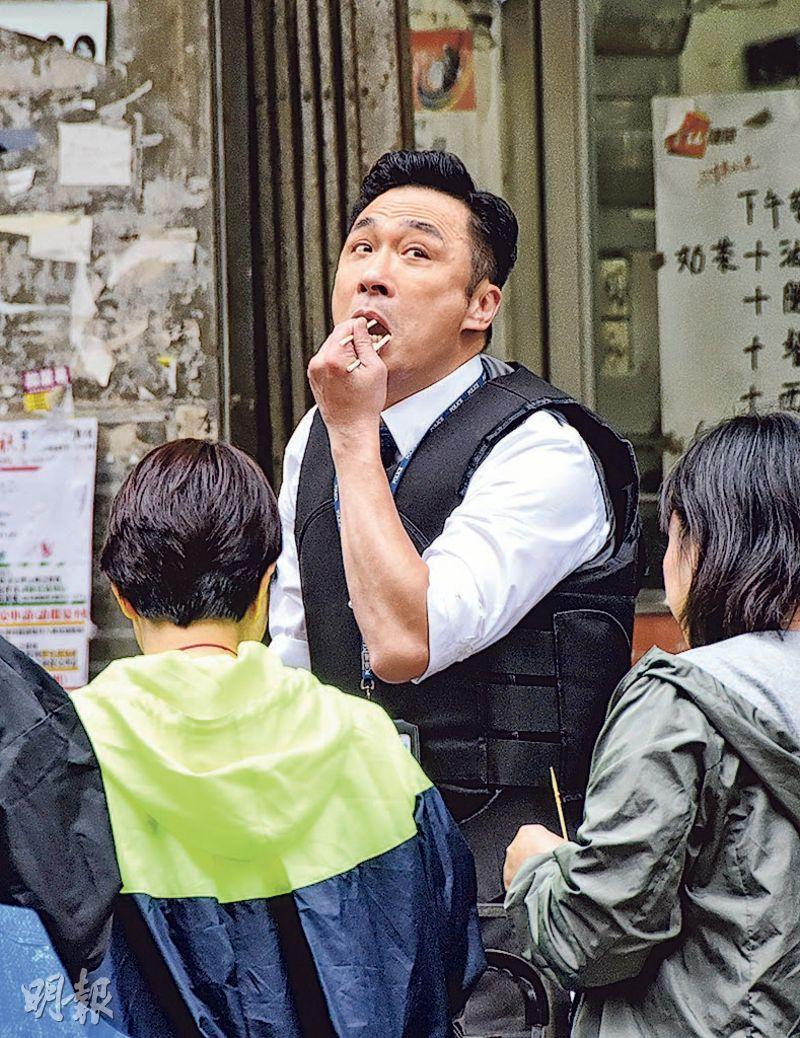 Francis Ng boldly enjoys a snack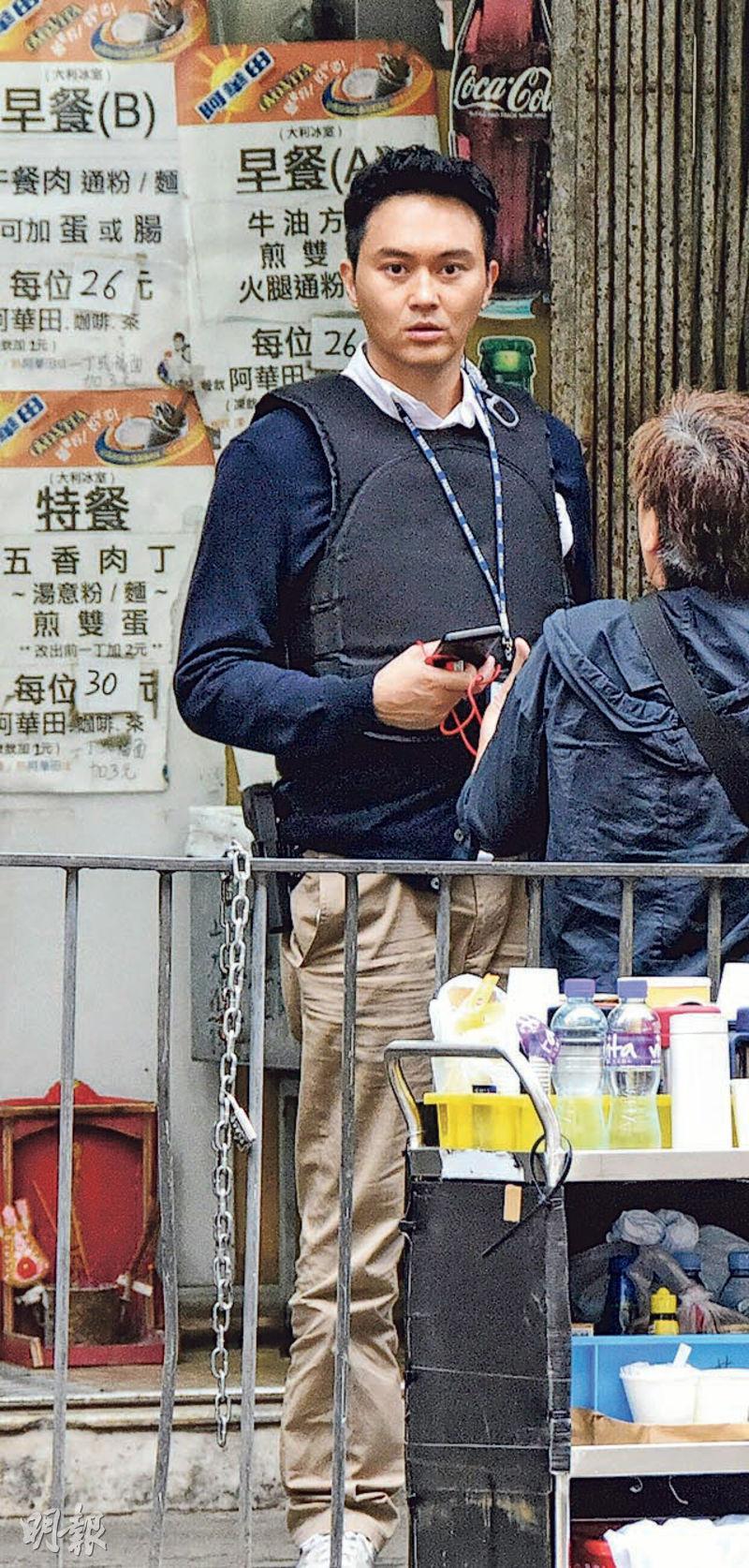 Julian Cheung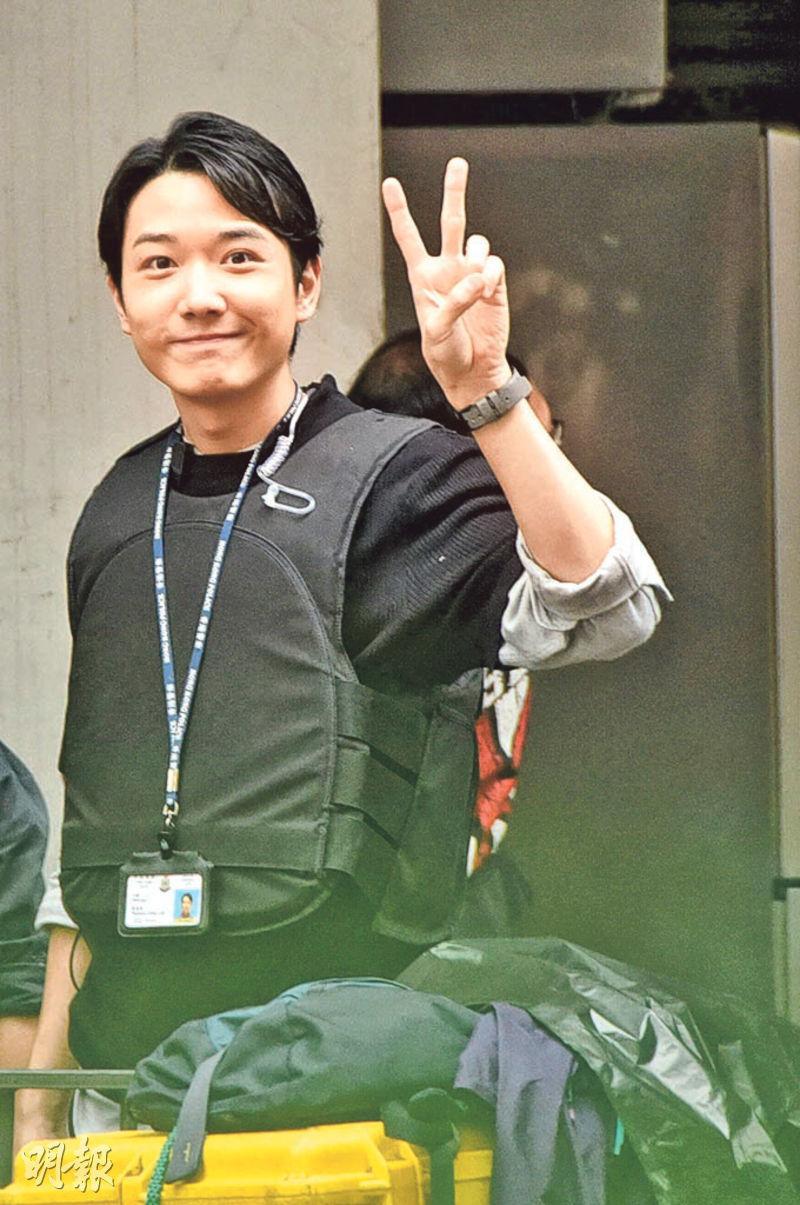 BabyJohn Choi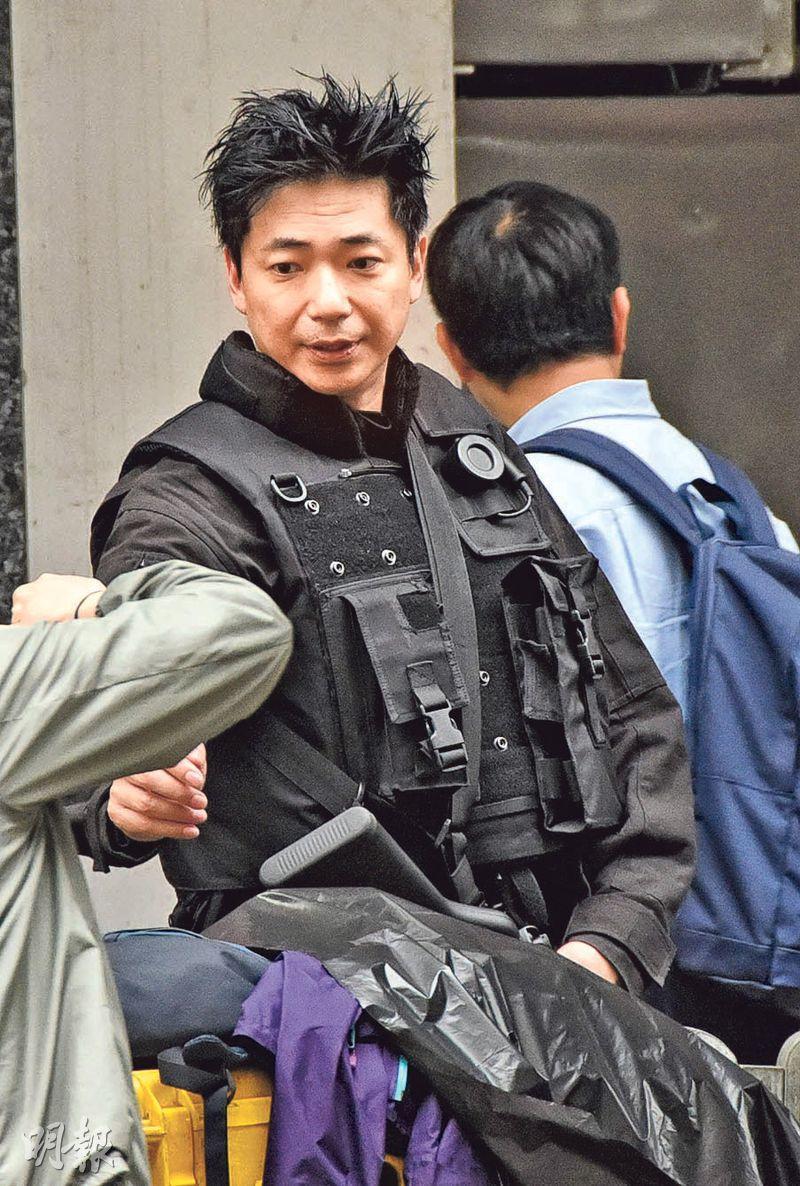 Raymond Chiu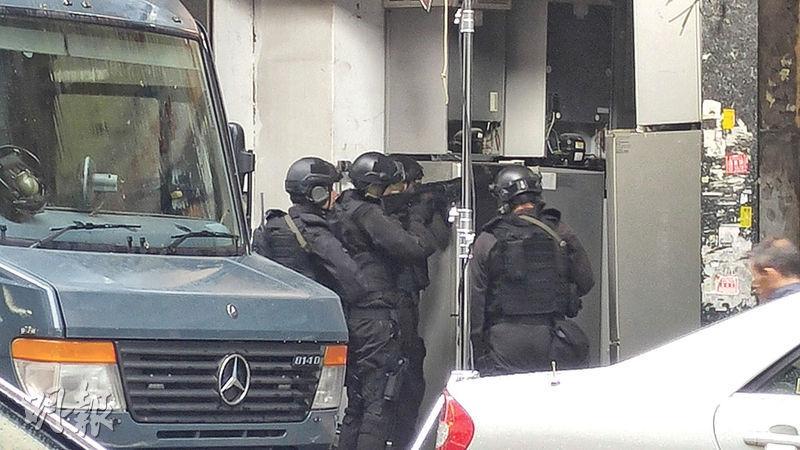 courtesy of mingpao.com
Francis Ng Chun Yu, Julian Cheung Chi Lam, BabyJohn Choi Hon Yik, Louis Koo Tin Lok and Myolie Wu Hung Yi starred in the Herman Yau Lai To directed film DEATH NOTIFY (UM HAK JEH), which began production yesterday in Sham Shui Po. The fresh out of the oven Hong Kong Film Award Best Actor Koo Tin Lok did not appear, as Chun Yu, ChiLam and BabyJohn took the lead in a rescue scene. A part of the road was blocked off as many actors were dressed as Special Duties Unit members. Some photos were posted on social media and described the shoot as resembling "police gun fight" and very realistic.
Playing cops, Chun Yu, ChiLam and BabyJohn worked with actors in full SDU gears; a small fire took place above the shoot. The team saw the arrival of police and fire vehicles and could only halt production for lunch. Luckily their progress was not affected. Playing ChiLam's girlfriend Wu Hung Yi was not in the shoot yet, but happened to be on the set during the fire. She was in a tent to talk about her role with the director.
Chun Yu, ChiLam and BabyJohn all wore bulletproof vests. They were very serious about the performance. During breaks they would sit together to study the script. Although the production had some hindrance, their mood was not affected. Chun Yu saw the team bought snacks and succumbed to his temptation before taking his mark. BabyJohn received special treatment from catering as he was hand fed to keep his hands clean. ChiLam chose not to eat and talked on the phone instead during his break.
Chun Yu and ChiLam of course attracted many to catch a glimpse of them. A child saw ChiLam and screamed "Chor Gor Gor". Whenever anyone wanted to take photos with their phone the crew blocked them off. Among the SDU members was a familiar face. Raymond Chiu Wing Hung made the jump from TVB to film after 19 years. Even though his role was minor he still put a lot of effort into it.