courtesy of on.cc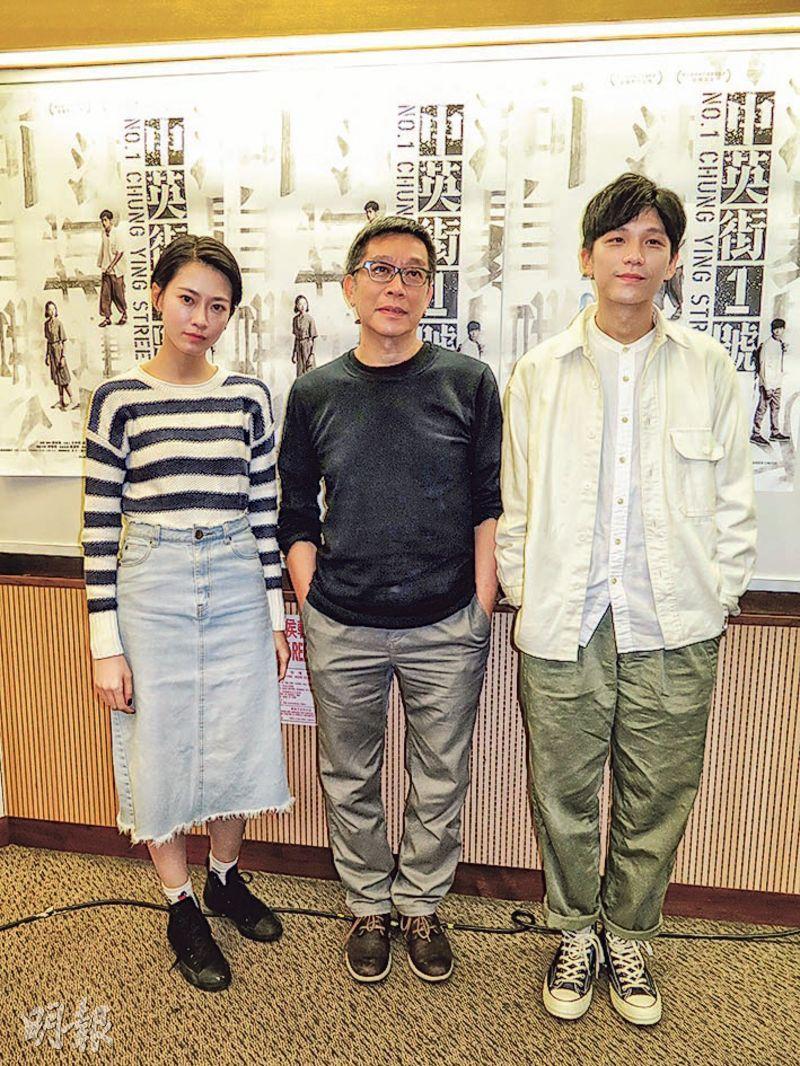 Fish Liew, director Derke Chiu and Lo Chun Yip
courtesy of mingpao.com
Director Derek Chiu Sung Kei, Fish Liew Chi Yu and Lo Chun Yip two days ago attended their film NO. 1 CHUNG YING STREET forum at the City University. Teaching at CU, Chiu Sung Kei said that the film had limited budget and could not use all actors. Luckily it received many students' assistance. Thus he deliberately arranged for a forum at CU to thank the students.
The film earlier at the Osaka Asian Film Festival received the "Most Excellent Film Grand Prize". Chiu Sung Kei revealed that later the film will compete at the Udine Far East Film Festival.
Was Chiu Sung Kei worried that due to the film's sensitive subject its release would be affected? He was not and said that the two advanced screenings had enthusiastic response. The tickets were all sold out in a day. He said, "Even the first row was sold out."
Liew Chi Yu and Siu Yeh were not worried that they would be labeled in their careers. Liew Chi Yu said that her friend Jennifer Yu Heung Yi also attended and paid for her own ticket. She joked that she was grabbing tickets like fans did with Dayo Wong Tze Wah's stand up comedy tickets.