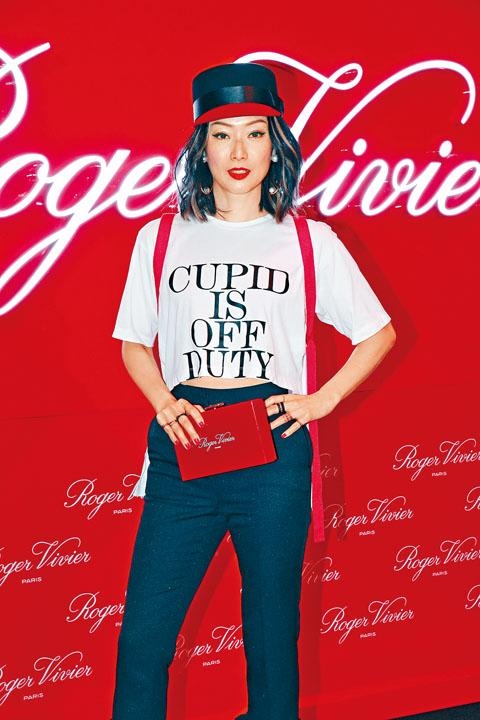 courtesy of singtao.com
Sammi Cheng says that she would be happy with Louis Koo or Andy Lau as Best Actor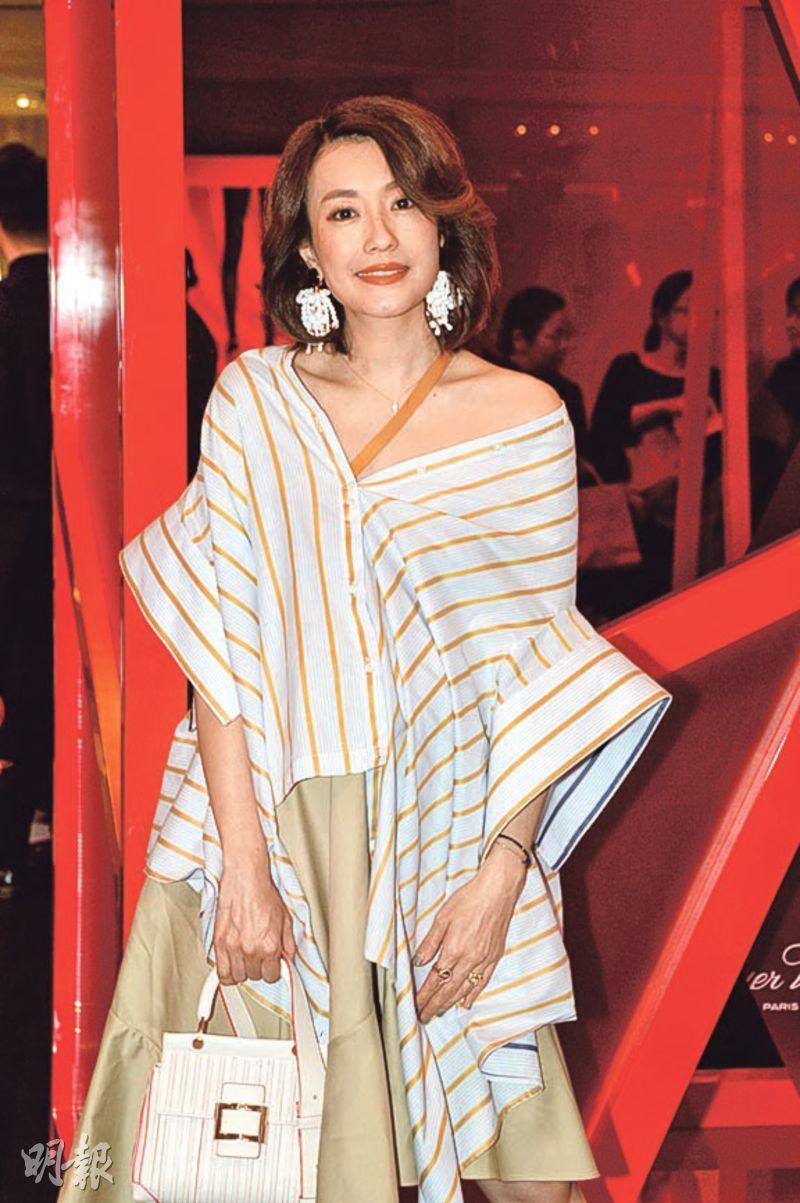 Nicolas Yeung Cheung is expectant in July, she says that this pregnancy makes her very sleepy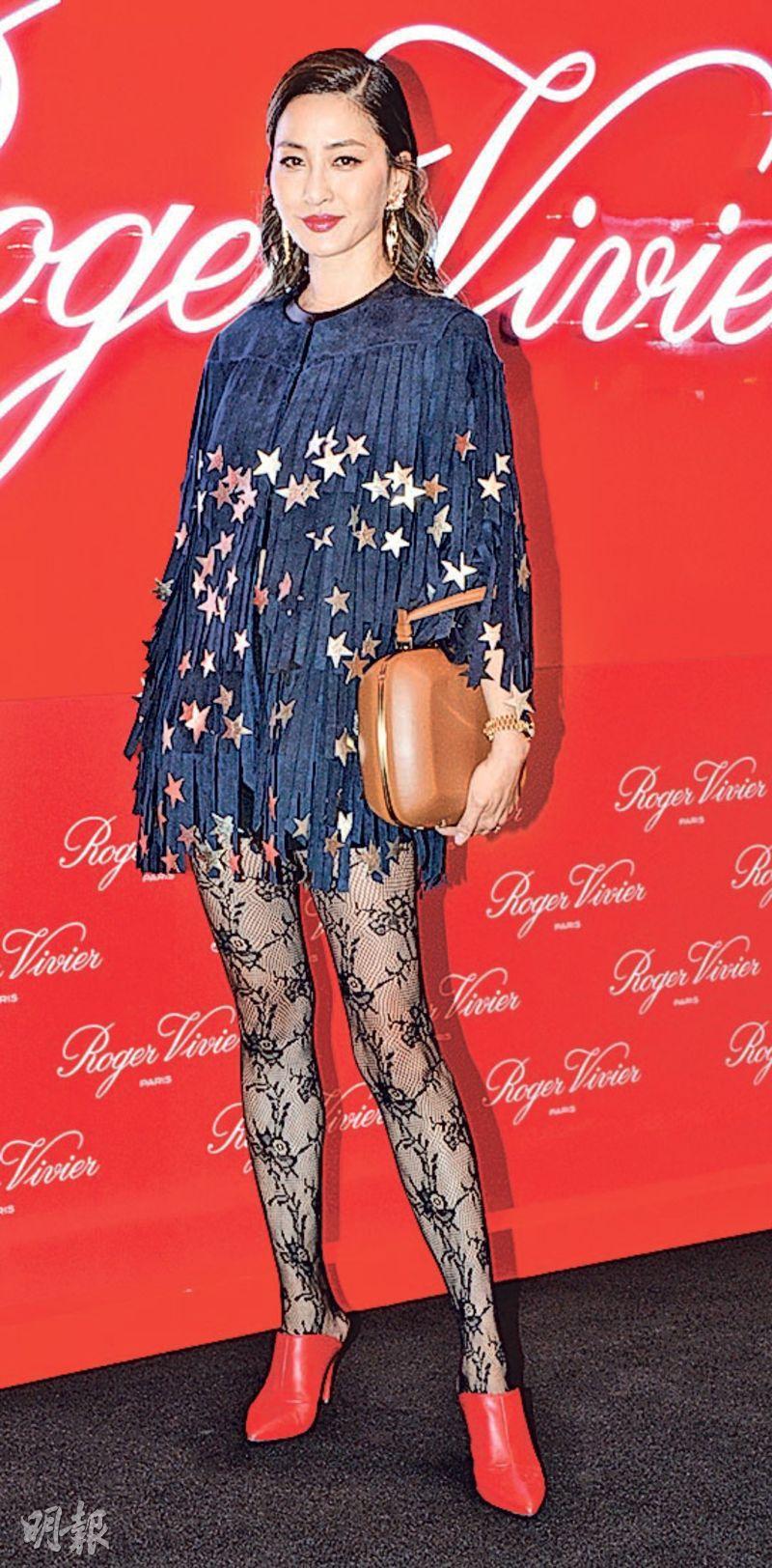 Kathy Chow says that with her older son running and younger son crawling she cannot handle them
courtesy of mingpao.com
Sammi Cheng Sau Man, Kathy Chow Man Kei, Hilary Tsui Ho Wing, Nicola Yeung Cheung Sun Yui and Ouyang Nana last night attended an fashion event.
Sammi revealed that he recently she has been busy with the Ann Hui On Wa produced film FARAGA IN MARA (FA JIU JI MEI). In a few days she would work with Andy Lau Tak Wa. She said that she has not worked with Wa Jai in a very long time. Last time she guest starred in his film, this time he would lend a hand because Wa Jai told the producer as long as Sammi needed a hand. She was very touched, but did not know how to repay him since Wa Jai had everything already. She heard that Wa Jai loved peanuts, but she could not find ones without butter.
Speaking of her character in the film, Sammi revealed that her character would have two younger half sisters, one from Chongqing and the other Taipei. Mainland actress Li Xiaofeng and Taiwan actress Megan Lai would play them. Because the film would be about family, the story would be very touching. When the producer told it to her she could not help but cry. Two nights ago when they shot a major scene, she released a month worth of penned up emotions. After this scene she felt ten pounds lighter. Sammi said that she made 4 movies in the past 9 months and they would be released one after another. She felt that her film career had a new start as she suddenly had the chance to play many different characters. She wanted to make more while she was able to.
The annual Hong Kong Film Awards is fast approaching, who would Sammi pick for Best Actor? She said, "Yikes, there's Goo Jai (Louis Koo Tin Lok), Wa Jai, I heard (Ronald) Cheng Chung Kei's performance was good too. Luckily I am not on the jury, otherwise I would give them each one vote. However Goo Jai has been nominated many times, if he wins it would be a huge encouragement and recognition. I would understand that very well; Wa Jai is my super buddy, I would be happy if either one wins. However the Wa Jai I know is very generous, he would not mind."