Today is Johnnie To's birthday, Louis Koo celebrates with him in advance
courtesy of on.cc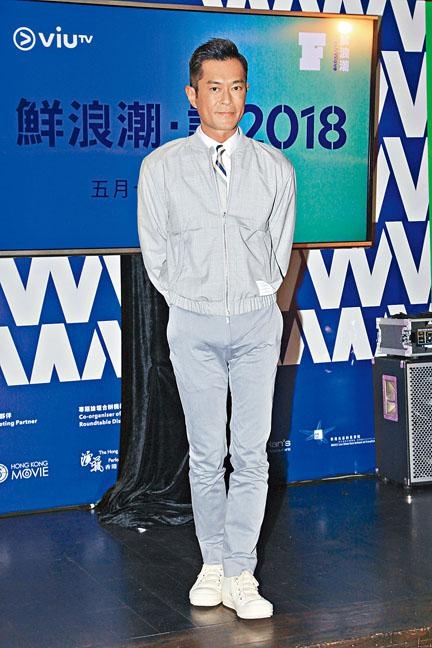 courtesy of singtao.com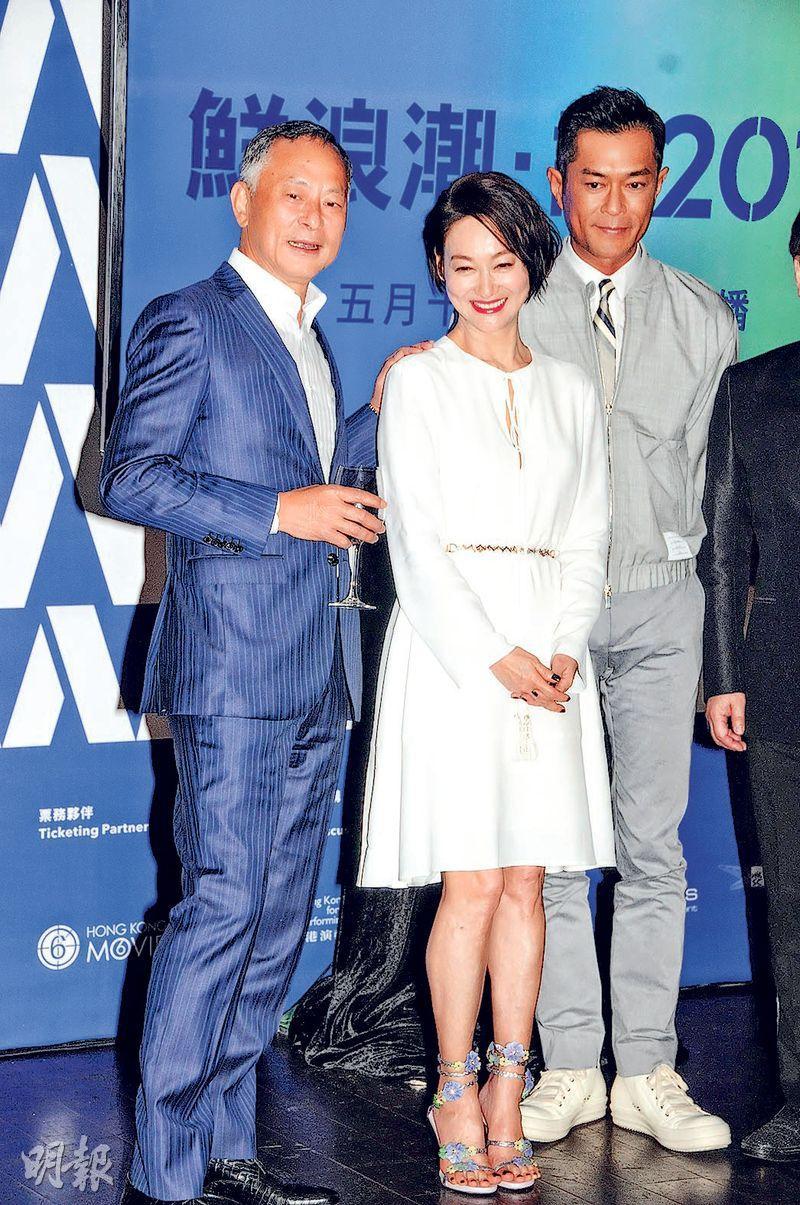 Johnnie To, Kara Wai and Louis Koo
courtesy of mingpao.com
Louis Koo Tin Lok, Kara Wai Ying Hung, Johnnie To Kei Fung last night attended the Fresh Wave Awards 2018. Fresh out of the oven Hong Kong Film Award Best Actor Koo Tin Lok revealed that he will work with To Sir. To Sir joked that he worried that the Best Actor would raise his price, but praised Goo Jai for his great contribution to Hong Kong film and continuing support for young new directors.
Since winning the Hong Kong Film Award Best Actor, Goo Jai admitted that he never had the chance to celebrate because he had to work after the award. Speaking of Fresh Wave's continuing discovery of new directors, Goo Jai also hoped that new directors would participate more as the film industry really needed new blood. Sister Siu Hung also disagreed that the film industry had a generation disconnect because in recent years she has worked with new directors more. Their quality was not bad either. As long as new directors are willing to put in more effort they definitely would be able to achieve certain performance.
Goo Jai said that for now no new director has approached him about performing. Did his salary scare people off? He said, "A good movie isn't about salary. In addition I know new directors have limited budgets. If they have good scripts I would accommodate them." Goo Jai and Sister Siu Hung were asked if they were interested in directing, they both said that they were not ready. Goo Jai said, "Because directing is another area, if you do it you have to first drop your actor identity and focus on it." Having been an assistant director, producer, and executive producer, Sister Siu admitted that she ultimately loved acting. If she would direct she would give up on screen performance. Sister Siu Hung said that years ago she worked with Goo Jai on television but did not have a chance to be in the same scene together. She believed that in the future they would have the opportunity to in film. Goo Jai said that later he and To Sir would work on something new but he would wait for him to make the arrangements; earlier he also celebrated To Sir's birthday in advance.
As for the Fresh Wave chair, To Sir thanked ViuTV for their annual assistance. Thus Fresh Wave short films would be arranged to be shown on their platform. To Sir said, "Because we have an understanding with the Art Development Council, every year we would reduce donation as we hope to be able to responsible for our own gains and losses." Seeing Fresh Wave's growing success, To Sir joked that even he was unable to compete for new directors. Speaking of working with Goo Jai again, To Sir said that he would have to come up with a good story before making it. He also joked that he would raise his price after becoming Best Actor. He joked, "I don't know if Goo Jai would raise his price, I also don't know if he would have any room in his schedule. After the award maybe he would 'pose', as I see him wanting to but doesn't know how."
To Sir said that after his award of course he congratulated Goo Jai, even if he did not like to he still had to. In the end the award was already in Goo Jai's hands. "However Goo Jai has made great contributions to Hong Kong film. He really takes care of young directors, putting up both money and effort. Too few people like this are in this business." Why did he call Goo Jai "Goo Chui Chui" on the stage? To Sir explained that because Goo Jai was very cute. How would To Sir celebrate his birthday? He said that he would have a big celebration, as he was fine with celebrating it naturally.