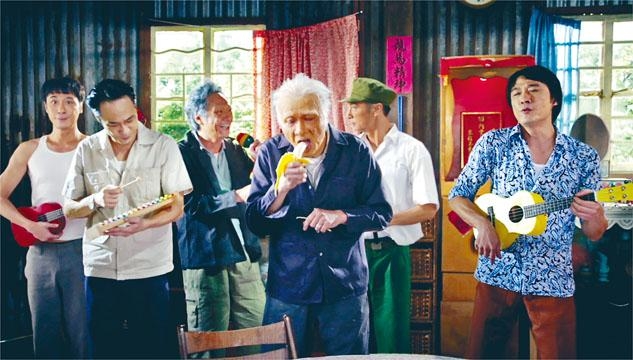 courtesy of singtao.com
The Louis Koo Tin Lok, Francis Ng Chun Yu and Kristal Tin Yui Nei starred fantasy drama SHED SKIN PAPA (TUET PEI BA BA) will open in Hong Kong on the 10th. The film was adapted from an award winning play of the same name. Two Best Actors Chun Yu and Goo Jai played father and son for the first time as he led the audience with their excellent acting into a sincerely moving "life in reverse". Goo Jai played a film director who was down in love and career. At the rock bottom of his life, his father with dementia strangely shed skin everyday. After each shed he would be a decade or so younger, as the father and son grew closer in age he through his father's experience rearranged his life direction.
In one particularly memorable moment, the father at six different age sat around a table and had noodles, argue, and ridiculed himself at different time and space -- a great test for Chun Yu's acting.