courtesy of on.cc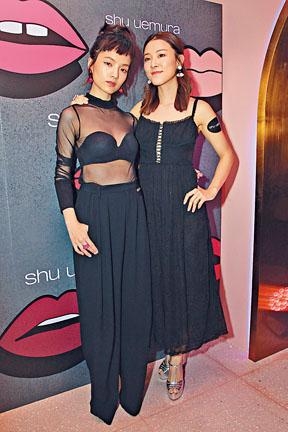 courtesy of singtao.com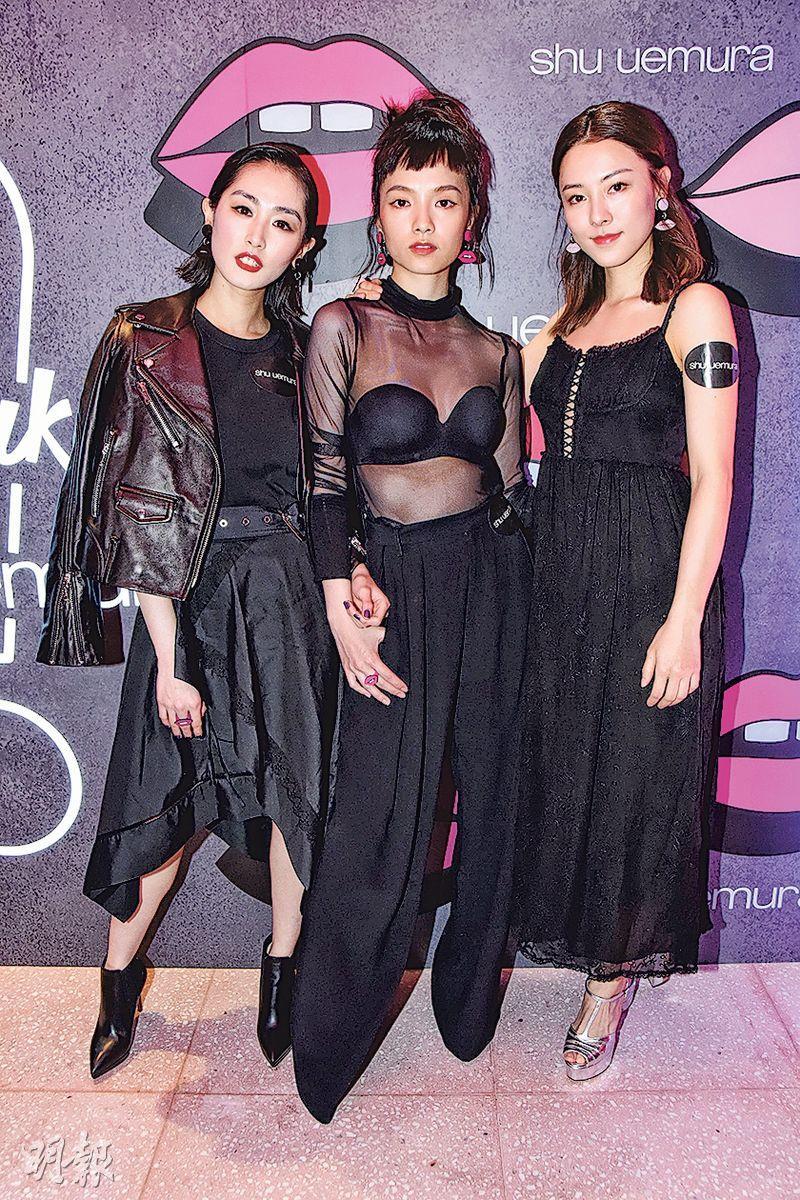 Evelyn Choi, Anjaylia Chan, Venus Wong
courtesy of mingpao.com
Anjaylia Chan Ka Bo, Evelyn Choi Wing Yan, Venus Wong Man Yik and Angela Yuen Lai Lam yesterday attended a lipstick event.
Evelyn's photographer boyfriend Tam Won Kai with THE EMPTY HANDS (HUNG SAU DOH) received a Hong Kong Film Award Best Cinematography nomination. She revealed that they have been together for five years. She was so happy about her boyfriend's first nomination that she cried. "When we heard the news we were very happy. Friends called me to tell me. At the time I was on the MTR and I cried. I saw many behind the scenes gave more than those in front of the camera, I hope to give him a little more support." She said that her boyfriend was not in Hong Kong and did not know whether he would attend the ceremony, but she would like to attend with her boyfriend for the important moment. She even said that her boyfriend was very talented and she was proud of him. Whether he would win or not it would not be important. She hoped that he could properly enjoy his first nomination because she knew that he put in a lot of hard work.
Evelyn revealed that she already took her boyfriend to dinner to celebrate and even gave him a new phone to take photos of her with. After five years together did they have any plan to wed? Evelyn said, "I don't know, I thought about it. My family really likes him, maybe he already planned it and I don't know. (Would you get married if he wins?) I don't know, we are already very happy with the nomination. Other nominees are all masters. Setting such a goal would be very scary. However I want to have good news sooner."