Irene Wan
Cherry Ngan
Poyd
Fish Liew
Teresa Mo
Sylvia Chang
Fiona Sit
Cecilia So
Hedwig Tam
Fashion designer Dorian Ho
Jennifer Yu has an "exposed" handbag
courtesy of on.cc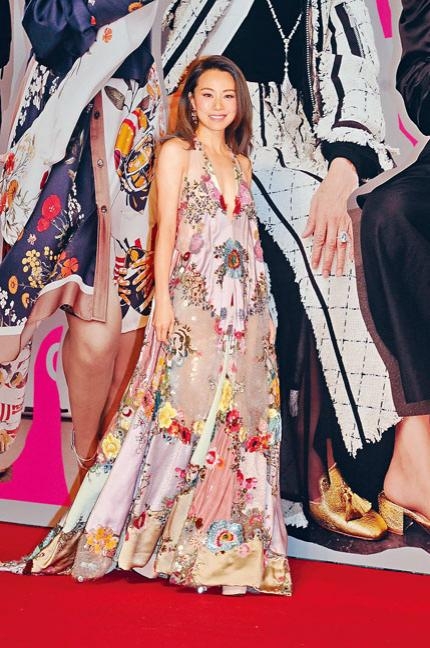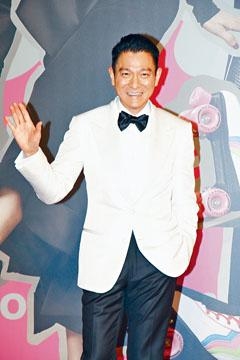 Andy Lau shows his support for the Hong Kong Film Awards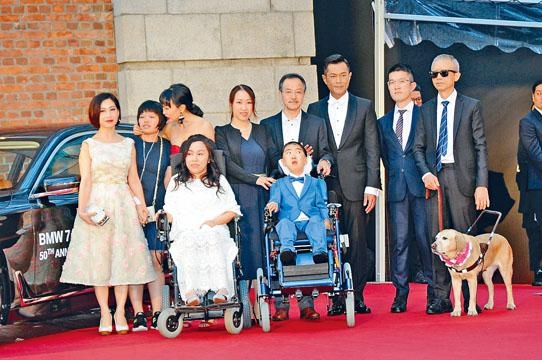 The first HKFA Caring ambassador Louis Koo leads his guests with rare diseases on the red carpet
courtesy of singtao.com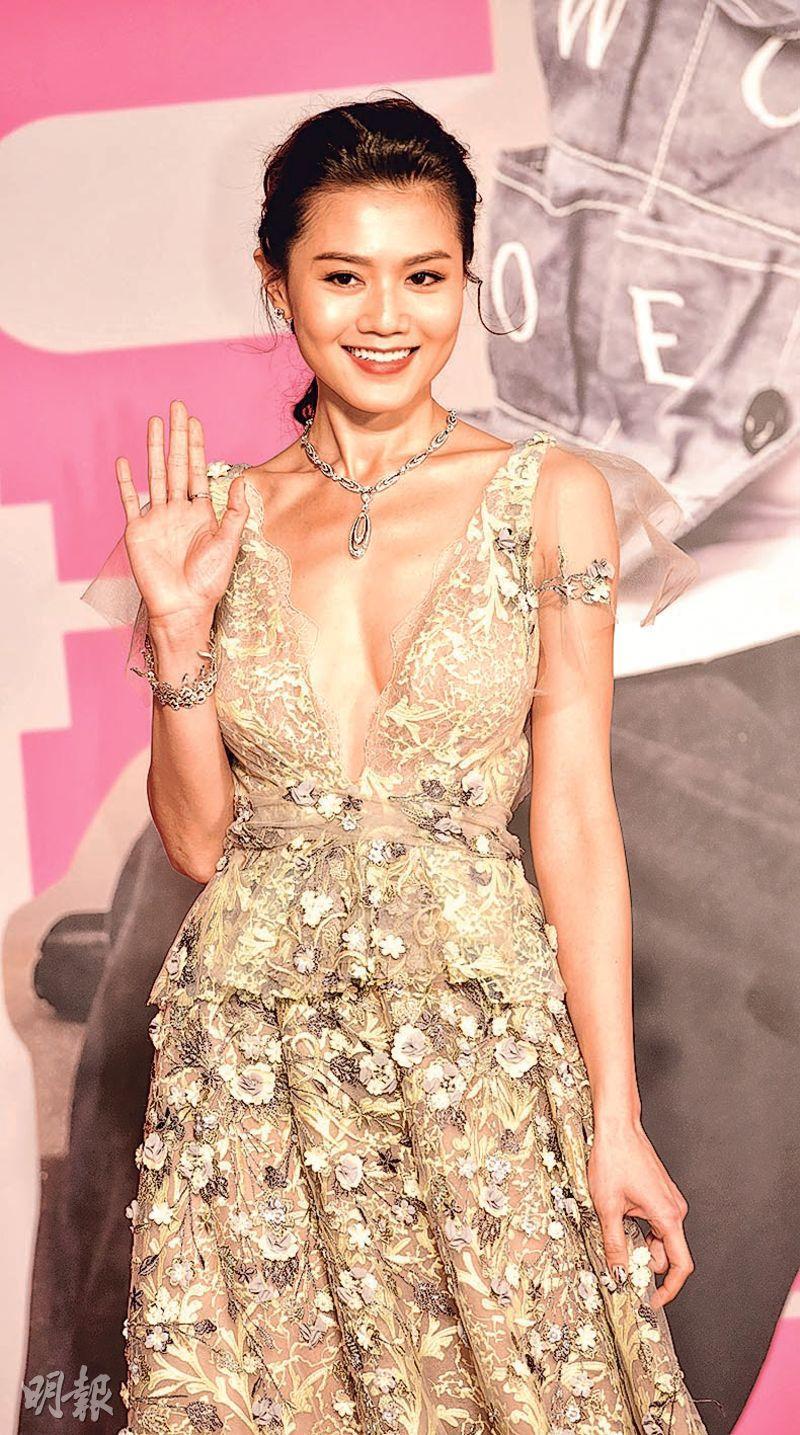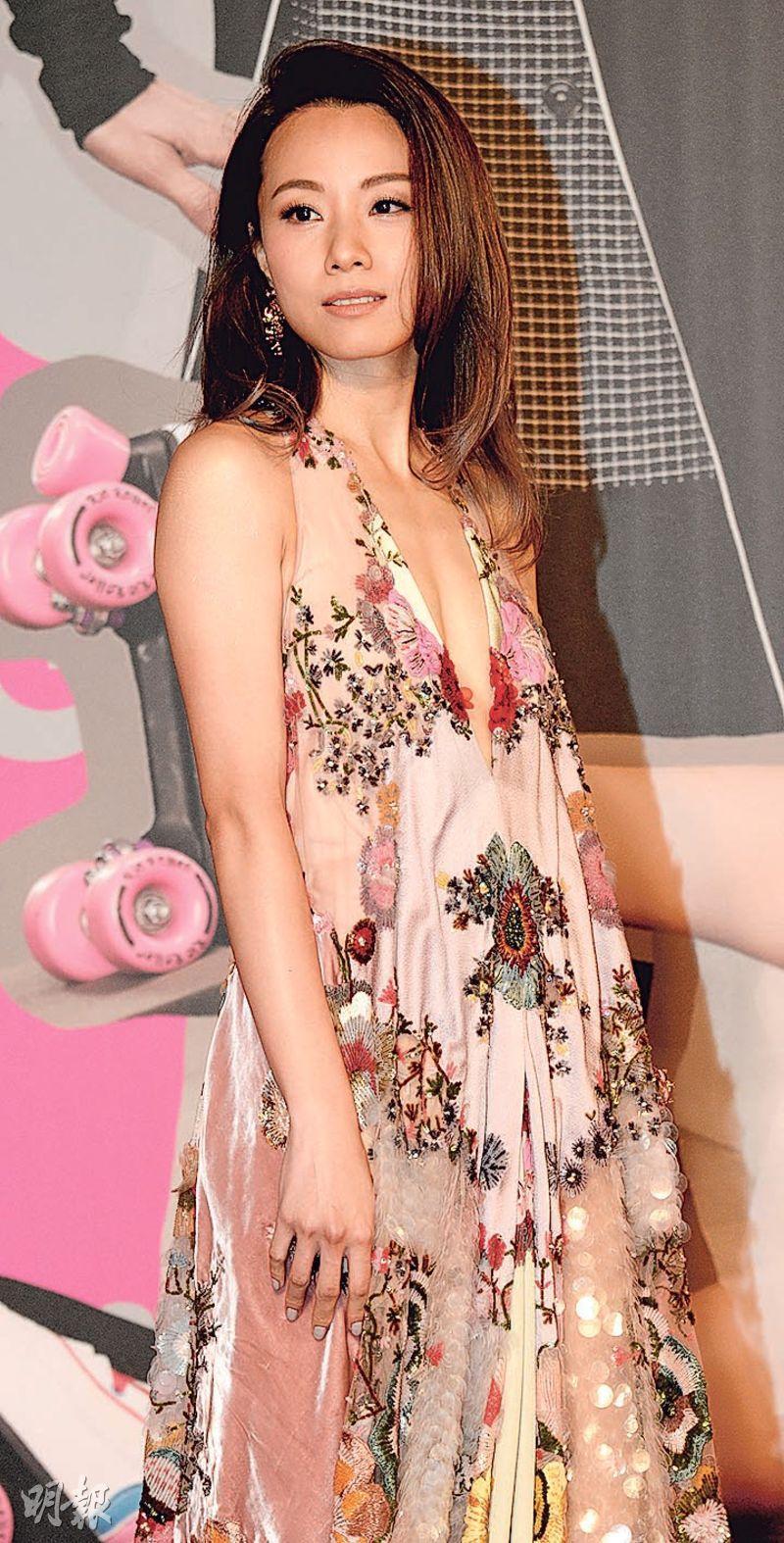 Stephy Tang may not be as sexy as Chrissie Chau but still wins Best Dressed
Jennifer Yu says that she is in a HKFA goddess design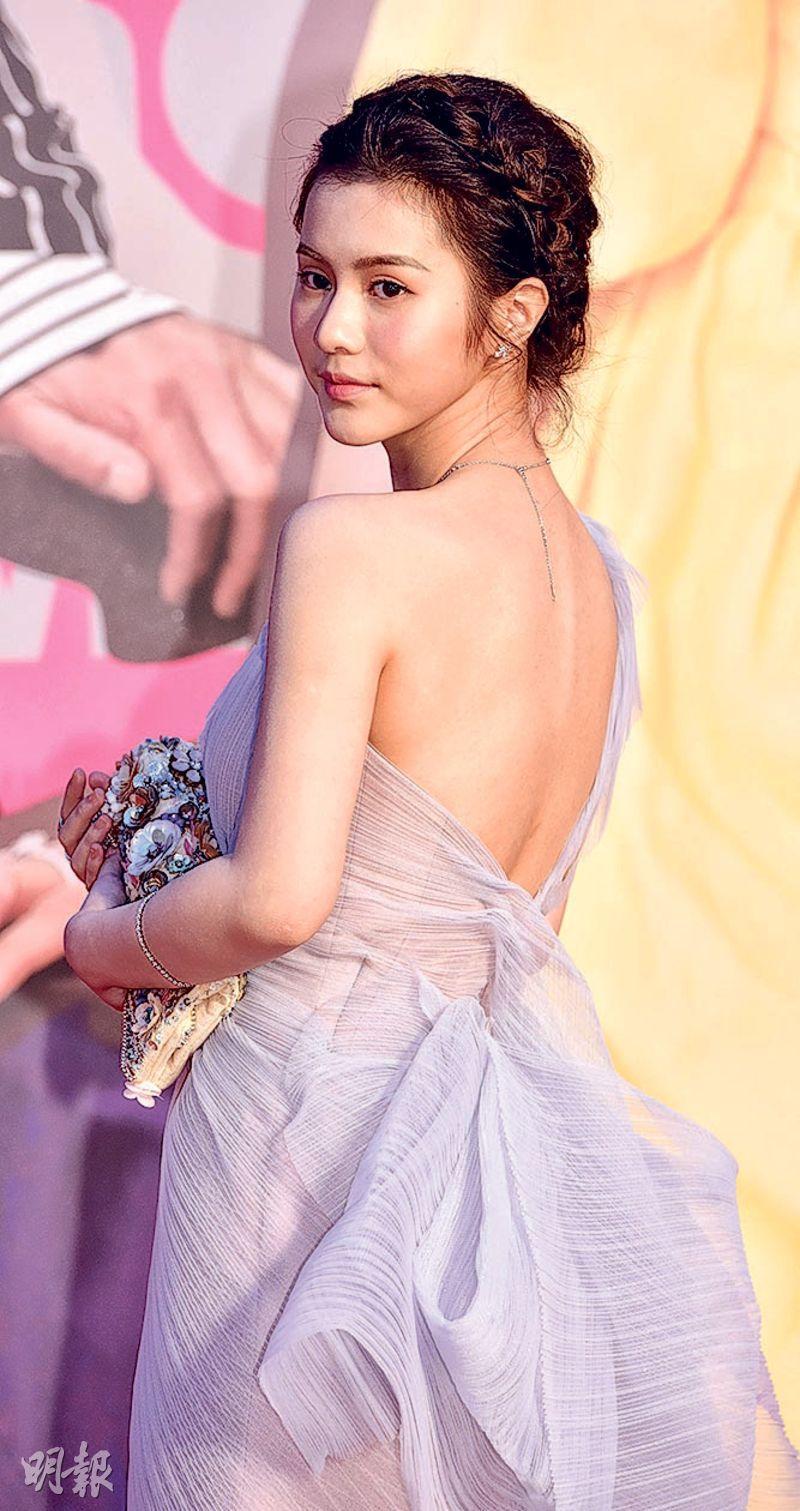 Larine Tang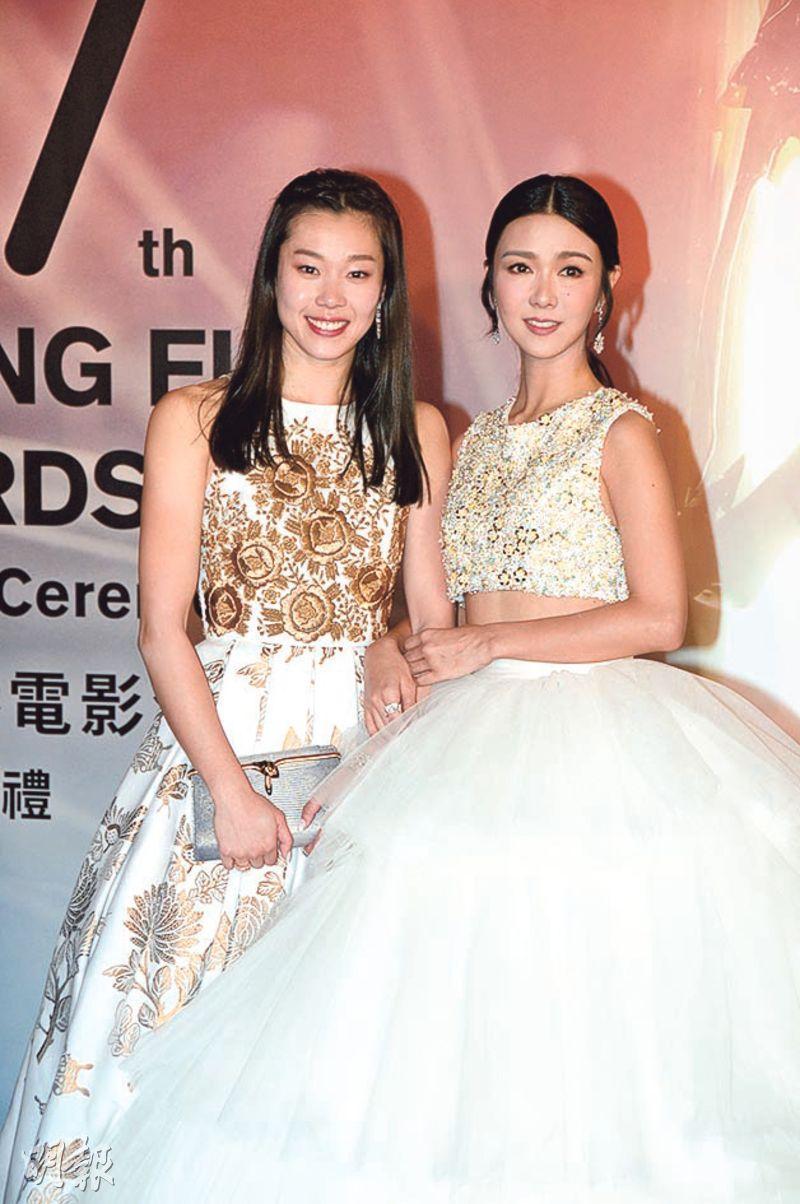 Stephanie Au is so happy to see her idol Fiona Sit on the red carpet that she cries.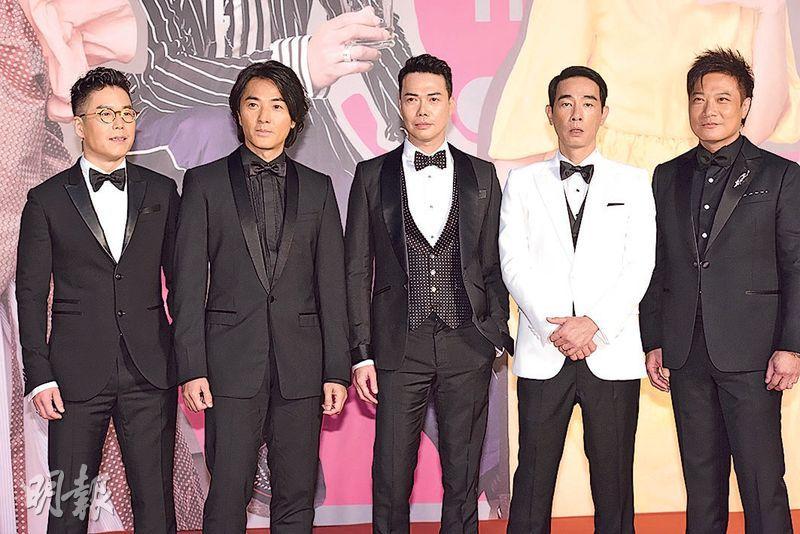 YOUNG AND DANGEROUS Wise Guys Jerry Lamb, Ekin Cheng, Michael Tse, Jordan Chan and Chin Ka Lok reunite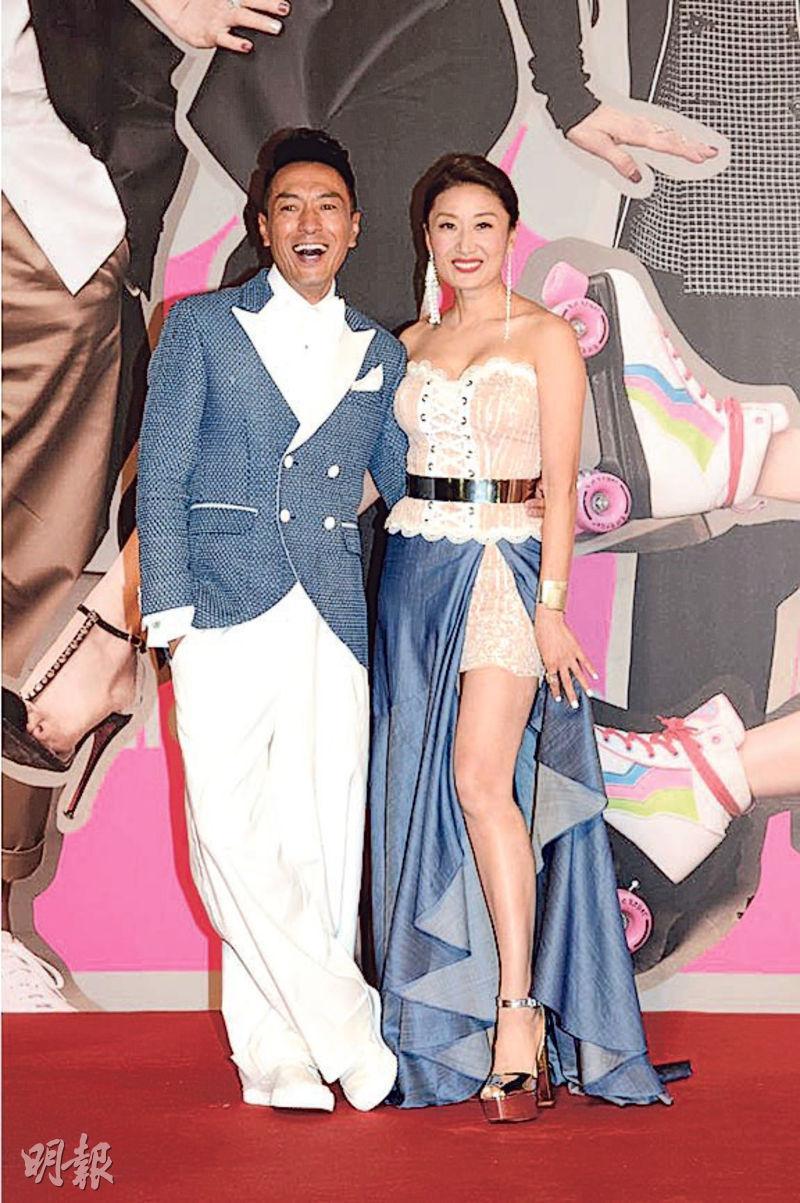 Philip Keung and wife Anna Gam cannot be more coordinated. He even wins Best Dressed.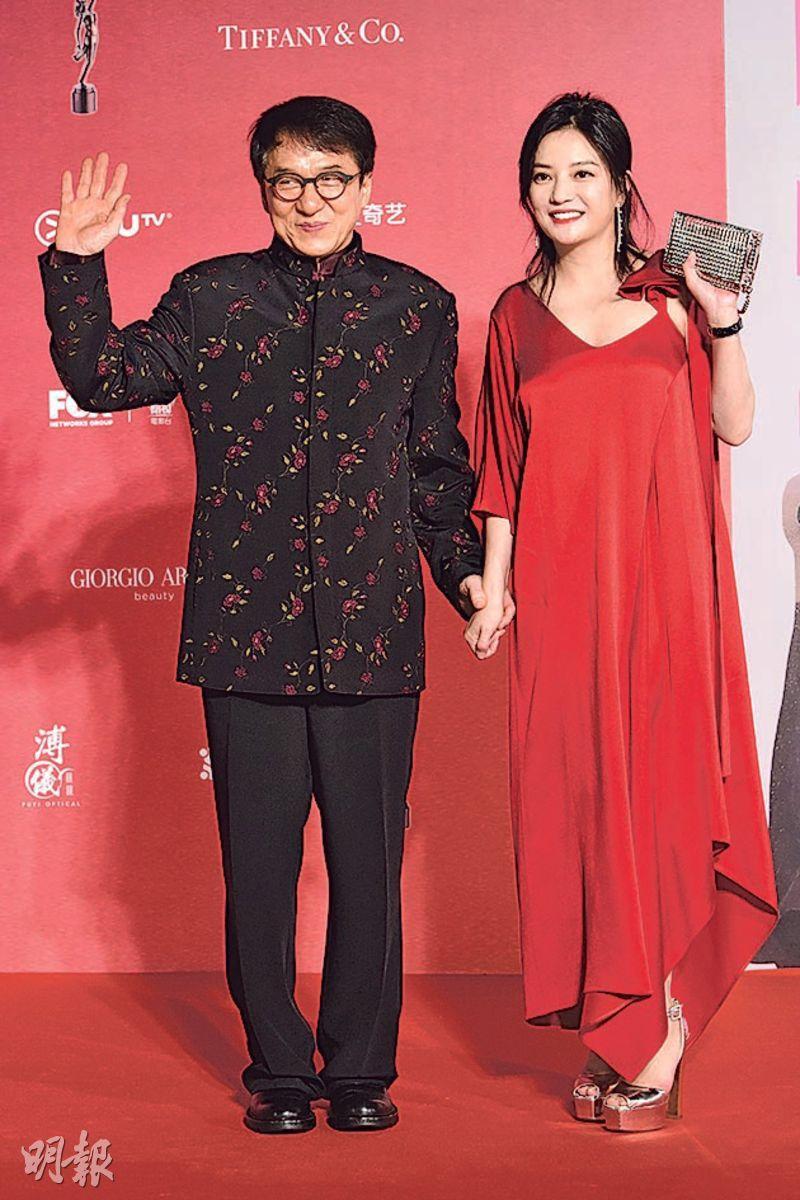 Jackie Chan and Vicki Zhao
Teresa Mo and her younger daughter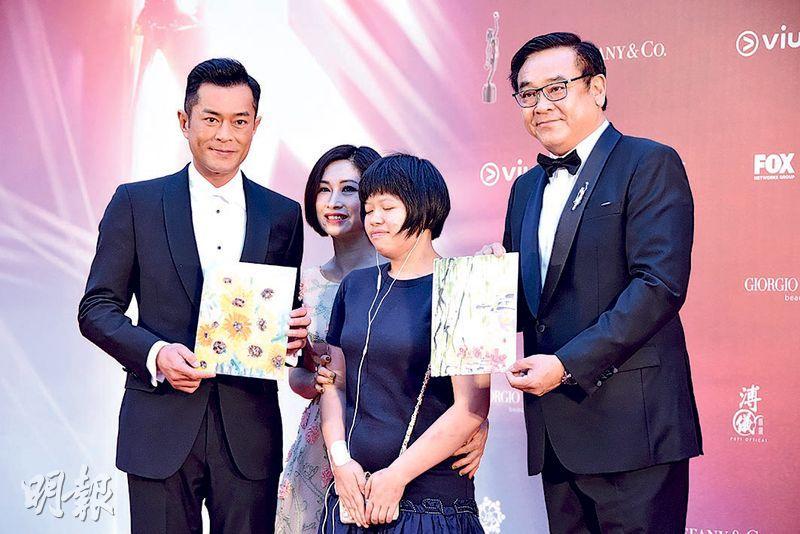 Louis Koo and Derek Yee hope to raise fund and awareness for rare disease patients
Paul Chun attends with his children Lesley and Benji Chiang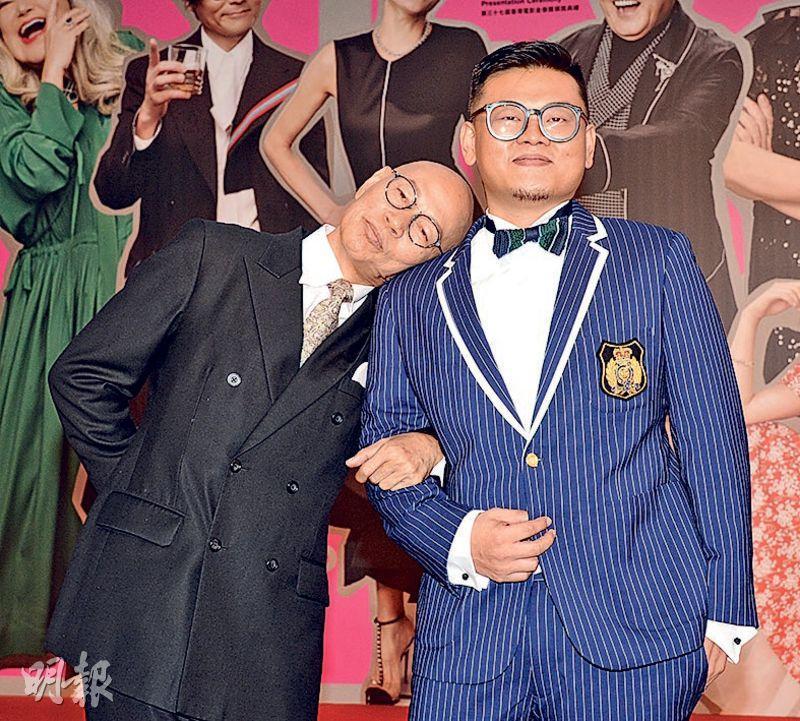 Law Kar Ying and Michael Ning get cozy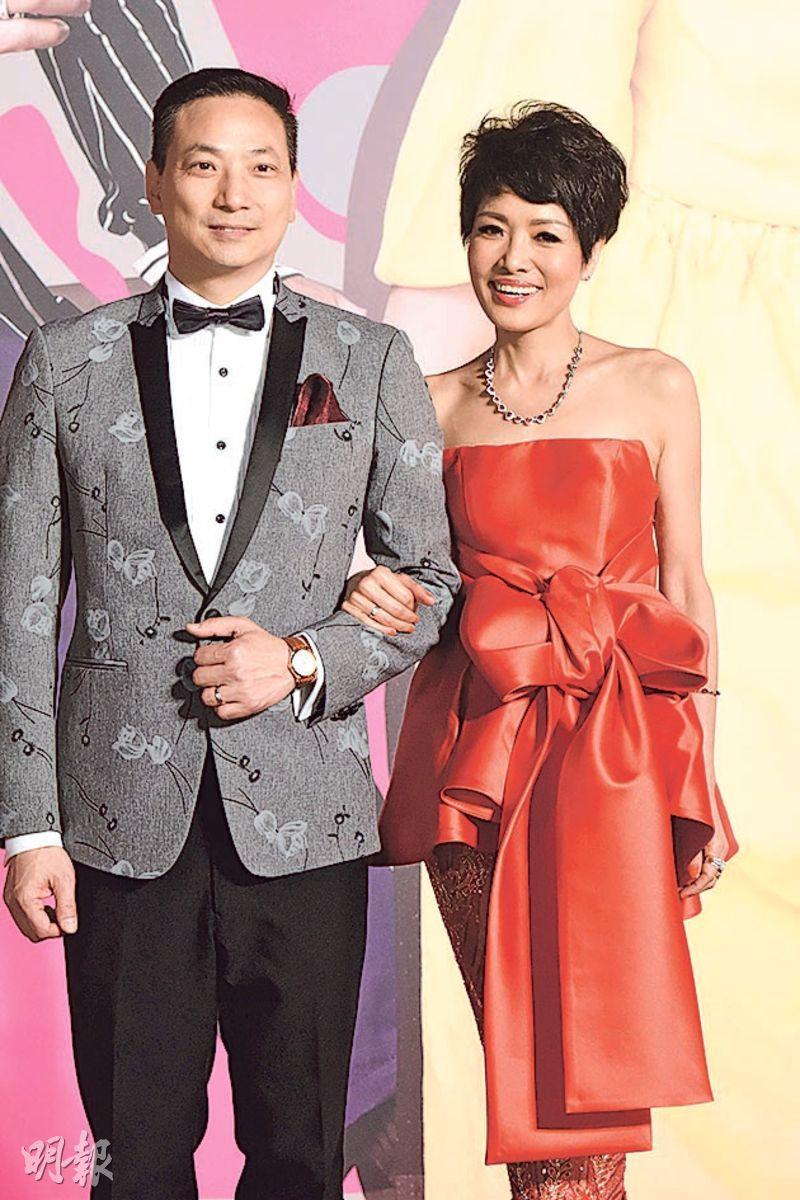 Baby Bo and her husband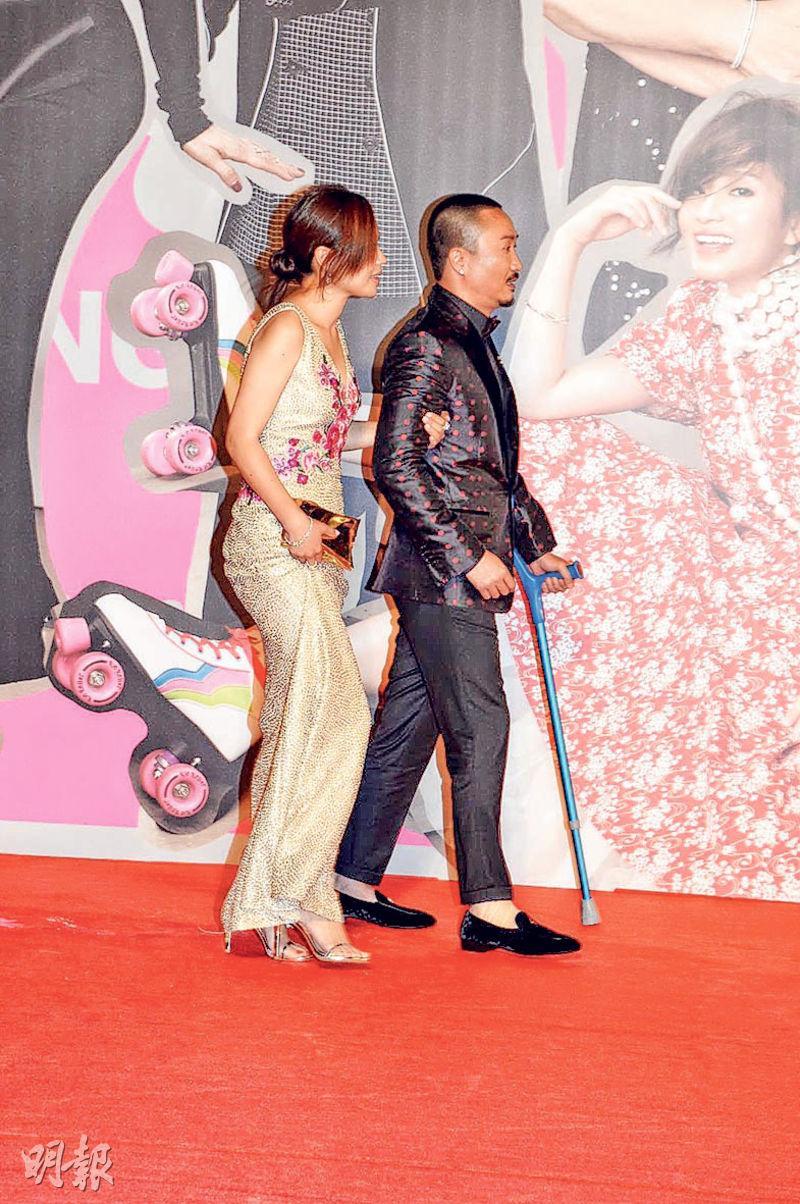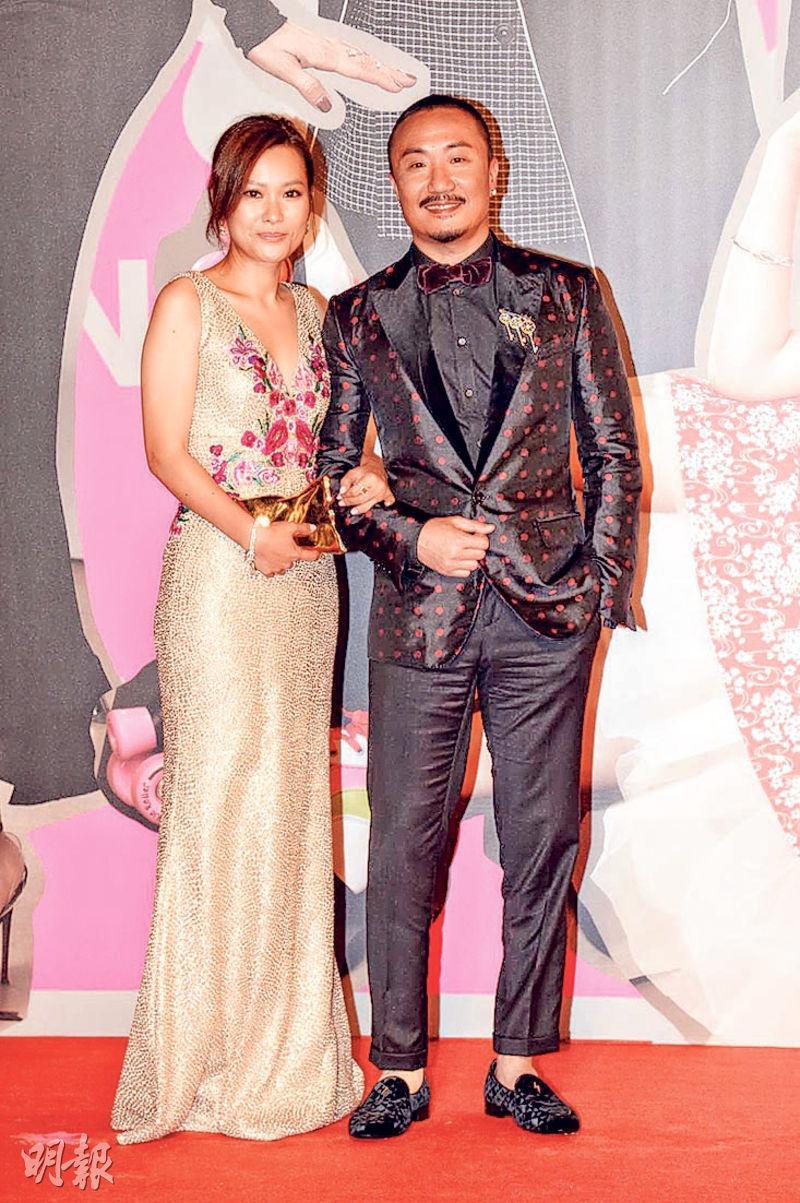 Ronald Cheng loses his cane to look cool in pictures with his wife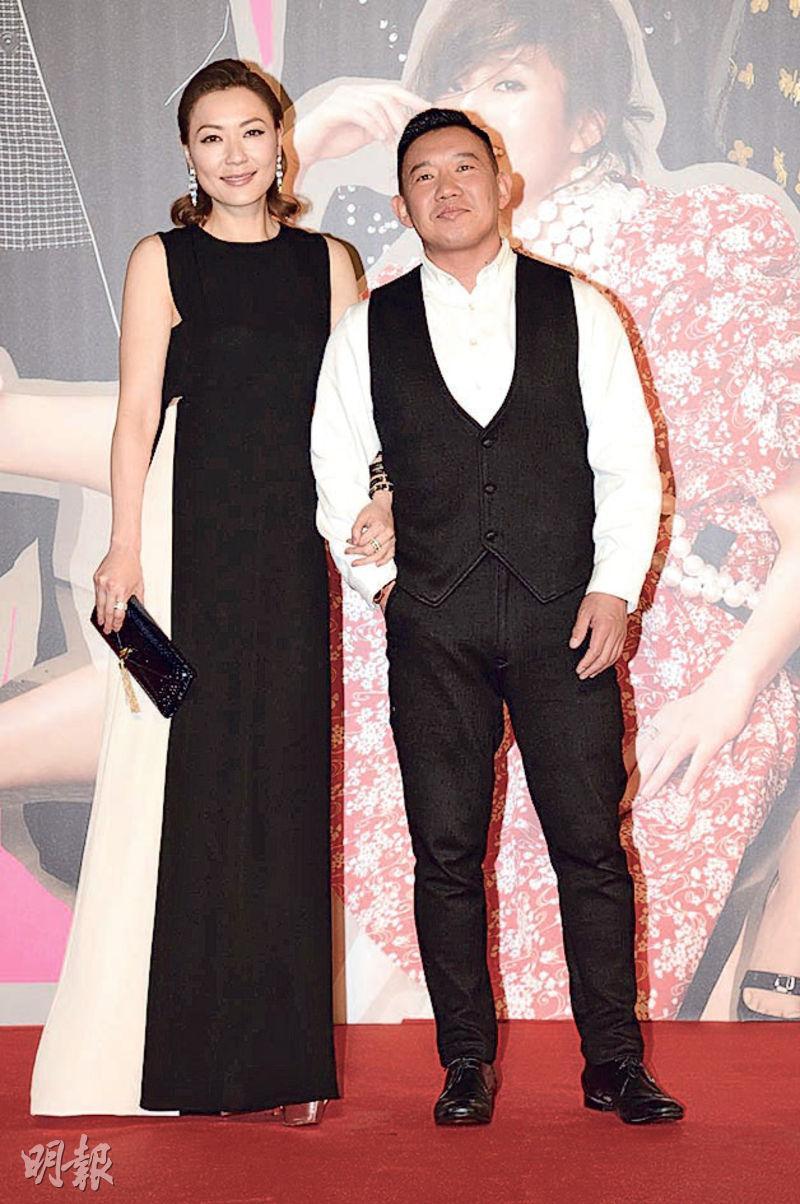 Is Kristal Tin afraid of consequence for attending the Hong Kong Film Award?
courtesy of mingpao.com
The 37th Hong Kong Film Award took place last night. Around 5:30 PM guests took to the red carpet. The Dorian Ho Kwok Ching judged Best Dressed award went to Stephy Tang Lai Yun and Philip Keung Ho Man.
Chau Sau Na and Joyce Cheng Yun Yi walked the red carpet with 29+1 director Kearen Pang Sau Wai. Sister Na said, "I took all the wardrobe malfunction precautions, with tape all over I still have to stand up straight. Whether I get in and out of the car, put on shoes I have to stick out my hips. I went on a diet and exercised before in order to be at my best, so earlier I still had to get the dress sewn in. However it was just done at the waist and not the top." Yun Yi showed off her thigh tattoo in a black dress.
Sister Na recently moved into Aaron Kwok Fu Sing's neighborhood in order to try to rub some luck off him. "The unit is a rental, I have to save more money to be able to invest in property. At first when I moved I didn't know I became Sing Sing's neighbor. Later I ran into him once, if luck rubbed off that wouldn't be too bad." She also said that because she was not in Hong Kong earlier in the year she has not seen Sing Sing with his daughter.
Tang Lai Yun's dress was worth HK$ 300,000 and she paired it with million dollar jewelry. She said that she has taken all the precaution against wardrobe malfunction. "Each sequence on this dress was hand sewn. When I tried it on for five minutes, my neck was already all red. (The dress is similar to Sister Na's?) It's somewhat different, she has more (figure) than me. I am not afraid of comparison because it would definitely happen. As long as it feels natural it's fine." As for how she felt, she said, "Unusually quiet. After posting that I was a little nervous a few days ago, I kept getting messages from friends. They were all nervous for me, which instead calmed me down."
Fiona Sit Hoi Kei appeared in a layered cake dress. She joked that she was the "Chinese Barbie". When Stephanie Au Hoi Shun saw her idol Fiona she broke into tears of joy.
Jennifer Yu Heung Yi was dressed as the "HKFA" goddess, a design from SEE YOU TOMORROW's Golden Horse Best Costume Design winner Cheung Siu Hong. The upper body came from a plastic fiber mold in the shape of a woman's curves, added the film design. The dress was made with film from HAPPY TOGETHER, which wrapped around her arms. The roll of film in her hand had an "exposed" note.
Vicki Zhao Wei appeared in a fiery red long dress with Jackie Chan. Andy Lau Tak Wa arrived in "Prince Charming" white suit look. Fans saw Wa Jai and screamed for five minutes and caused a stir. Guest presenters Law Kar Ying and Michael Ning (Bak Ji) jokingly held hands down the red carpet and pretended to kiss to alternatively steal the spotlight.
Lau Tak Wa admitted that he has not attended the Hong Kong Film Award in a long time. With his injury last year he felt even more deeply about the event. Last night he saw many friends and many media members. He has not confirmed his film work this year and joked that he might become an action star like Jackie Chan. Speaking of the SHOCK WAVE hot topic of "Cross Harbor Tunnel demolition", Wa Jai said that originally he did not want to break down the set but since the location was rented he had to.
This year's Hong Kong Film Award theme is "HKFA Caring". As the first "HKFA Caring" ambassador Louis Koo Tin Lok and Hong Kong Film Award Association president Derek Yee Tung Sing led the Hong Kong Alliance for Rare Diseases representatives and several children with rare illnesses to the red carpet to call for everyone's attention to rare disease patients and their needs, as well as raising fund for treatable illness patients. Best Actor nominee Goo Jai was in a black suit and a white bow tie. He said, "This look just looks good, I didn't bring any lucky charm. Now I am not too nervous. I thought that I wouldn't be able to sleep, finally I slept until dawn. I wrote a speech just in case, but if I win I hope to speak form the heart." He also said that his parents did not attend because he was afraid that he would be distracted from taking care of them. First time hosts Charlene Choi Cheuk Yin and Louis Cheung Kai Chung walked the red carpet together. Ah Sa was in a yellow dress with a white shoulder baring top and jewelry. She said, "I don't know how much it is, I saw how pretty they were and just put them on." Hosting for the first time, Ah Sa said that she was nervous, especially when she saw friends that she was used to seeing suddenly appearing in a big pile of names on the list. They were hard for her to remember. Ah Chung said that luckily when they worked on a series before they already talked about how they would do the show. On the stage the audience only would see them, but behind them were a hundred people, who prepared the entire rundown. Many behind the scenes deserved the credit.
Ronald Cheng Chung Kei earlier was injured while working on a film in Thailand. He walked the red carpet with a cane and his wife Sammie Yu Sze Man. For pictures he ditched his cane and leaned on his wife. Cheng Chung Kei said, "I am getting better now. I came back to Hong Kong for physical therapy, I haven't stopped working since I would just rest for awhile. I would work on the dramatic scenes first. (How were you hurt?) At the time I was working on a flying kick scene, maybe I was too close, I fell flat on the ground and had a leg fracture. The doctor said that it would take 3 to 4 months to heal."
Since the Hong Kong Film Award broadcast was on ViuTV, TVB did not send anyone to cover the event. TVB Best Actress Kristal Tin Yui Nei did not follow her company's action and walked the red carpet with her husband Chapman To Man Chak. Ah Tin said, "The film THE EMPTY HANDS (HUNG SAU DOH) affected many people. I am attending since I really want to support my husband and Tang Lai Yun." Ah Jat was nominated for Best New Director. He said, "As a director, I am attending this time not just to represent myself; many have helped me on the film, and many voted for me. I have a responsibility to attend because many on the team aren't. I am representing them, I have to face it whether I win or lose."