Maggie Cheung Ho Yi reveals that she has to perform exactly like Nick Cheung wants, no wonder even Nick Cheung admits that he is a "dictator".
Michael Miu
Louis Cheung
courtesy of on.cc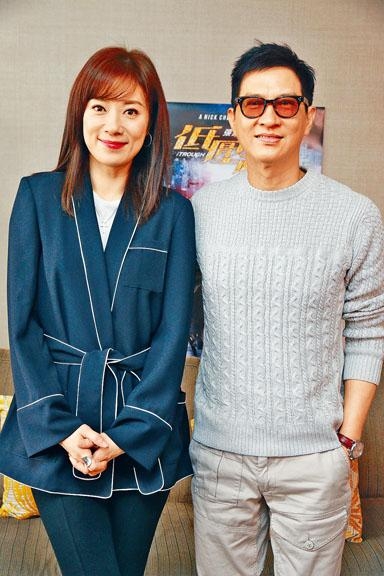 courtesy of singtao.com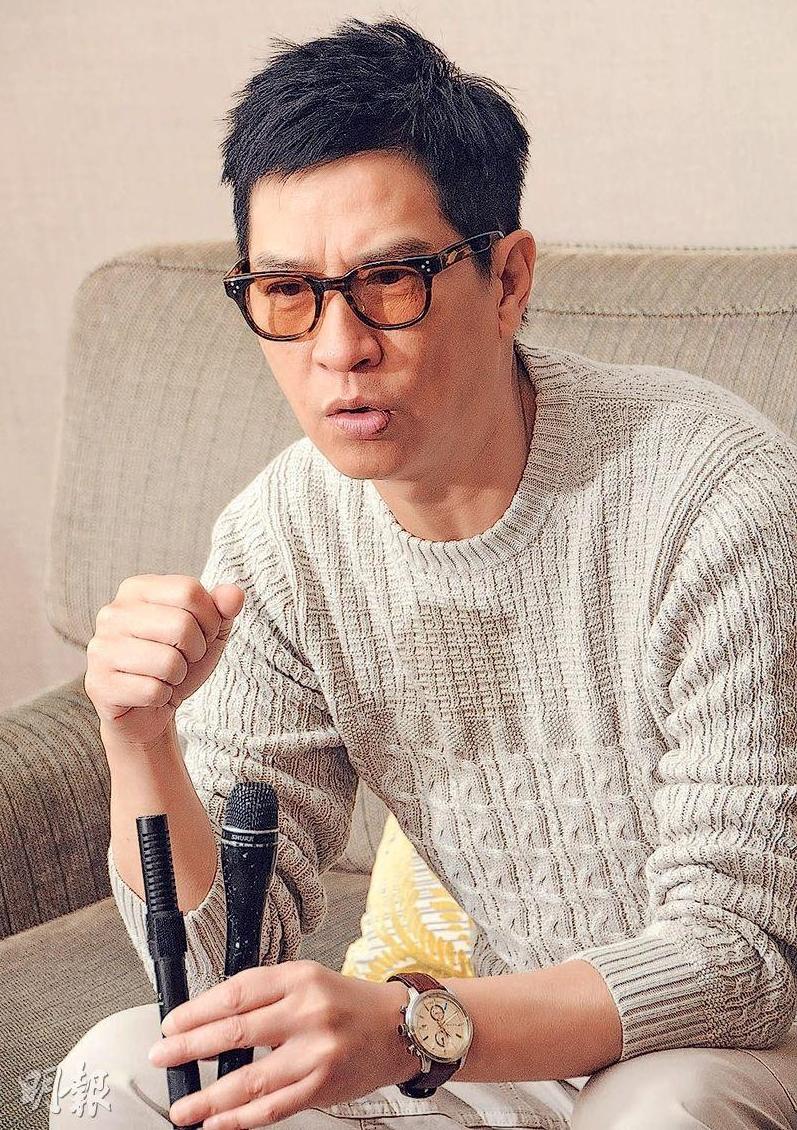 Nick Cheung says that sometimes it is very hard to put into words the difficulties and the hardship he encounters during the shoot. The most fatal is he does not want to leave anything in the hands of others.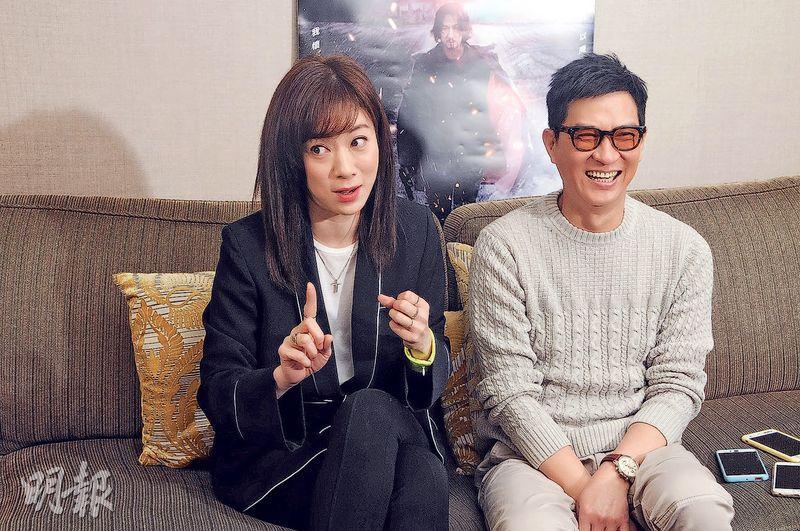 Maggie Cheung Ho Yi jokes that sometimes no one knows what Nick Cheung is trying to say. She says her value is she gets what he means.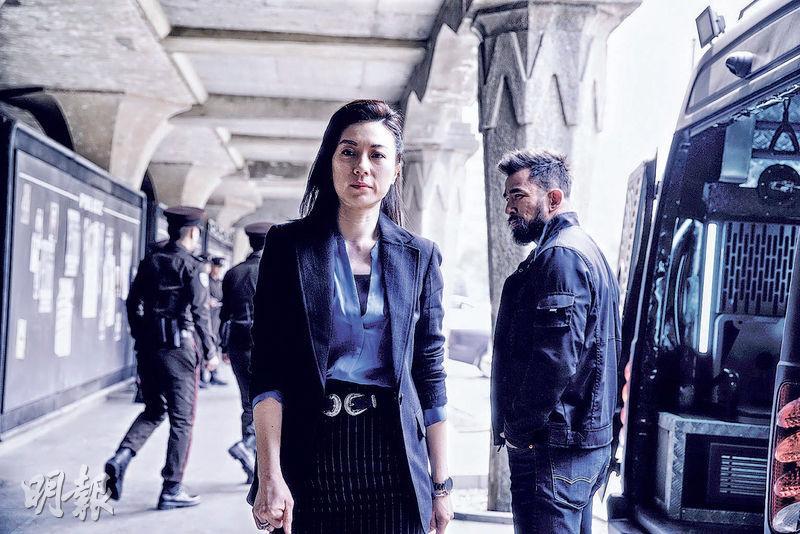 Maggie Cheung Ho Yi says that this is the first time she runs into a director who can change her performance method.
courtesy of mingpao.com
Opening soon in early May, the film THE TROUGH (DAI GAT CHO) would be Nick Cheung Ka Fai's third film as a director. After two supernatural subject films with his debut HUNGRY GHOST RITUAL and KEEPER OF DARKNESS, this time he changed his style and made his preference of crime action film. The production budget also rose to HK$ 120 million. The entire film took two years to make. As the director Ka Fai revealed that actors turned him down, even though he personally flew to talk about the film with the actors with full sincerity. He even admitted that when he was turned down he would always be disappointed.
Ka Fa admitted that a big production would definitely be stressful. Because when he decided to do something, had investors' appreciation for him and he wanted to do his best, the film had its share of action and gun fight scenes. He even spent most of the money on computer generated effects to created an "isolated city" to expand a solid story, and the character personalities were cut clear. Making an over HK$ 100 million production, Ka Fai admitted that he ran into a lot of difficulties and hardship. Particularly fatal was his dislike for getting help from others. "However the production cost wouldn't scare me, if I would be then I would lose the advantage! This time was like a child with an all access pass at the carnival, I also had to thank producer (Claudie) Chung Chun for indulging me. Whatever I was displeased with, it would be wiped away and start over again until I was satisfied." Ka Fai said that he also "went overboard" a little, for example a kitchen gun fight and a meat freezer scene he spent a lot of money to achieve the results.
On the other hand with "solid" actors like Paul Chun Pui, Michael Miu Kiu Wai, Maggie Cheung Ho Yi and Louis Cheung Kai Chung, Ka Fai thanked everyone for their trust. On the set everyone was very accommodating. Because what he had in mind was very hard to describe with words, he relied on on set communication and everyone's flexibility to accommodate his needs. Would he change their usual performance method? Ka Fai said, "I am the dictator! Because with the characters that were written in the script I would hide in a corner and mumble to myself to perform them once, I hope to be able to take care of every actor's performance. No matter the size of the role, it had to have character's personality and a definition for each actor."
Ka Fai pointed out that the script alone took a year, the entire film took two years to make. Did he lose over HK$ 100 million in film salary from not acting? He said, "Don't talk about that, actually with bosses and directors I turned down before I hope they wouldn't mind. Actually others turned me down too. I would understand that maybe they couldn't due to scheduling or personal reasons, after several times I was able to adjust. Of course when I was turned down I would always be disappointed, since I did all the traditions of a director. I personally flew to see the actor and talk about the film." Ka Fai was not afraid that after making a big production he would not be able to go back, he knew that his main profession was acting and was still passionate about it. He stated that he had directing has not distracting him from that.
Playing a high ranking police officer, Ho Yi joked that Director Cheung was very tough to take care of. "I am joking. Ka Fai on the set wouldn't yell at anyone, he would only use an effective tone to communicate with others. On top of that we have worked together before and understood that he wanted to do everything himself. He was very innocent and very direct with people. Although sometimes I didn't understand what he was saying, my value is I needed to understand what he was saying. It was the first time that I ran into a director who would get into the character first when asking me how to perform, then let me help him digest it and perform it through my own body. Each time as long as the director accepted the take I would breathe a sigh of relief!" Ka Fai also said that the most take a scene took was 18 takes, and it had nothing to do with Ho Yi. Everyone was able to finish it with mutual trust.