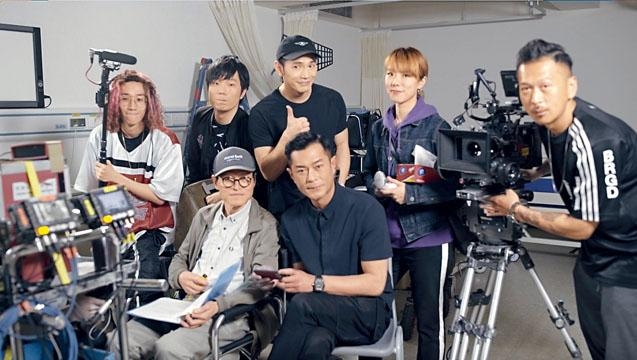 courtesy of singtao.com
The Hong Kong Performing Artist Guild president Louis Koo Tin Lok earlier with artists including Terence Siufay, Jonathan Wong Chee-Hynn, and Hong Kong Film Award Best Original Song winners Doughboy and Yusuke Hatano to interpret this year's Hong Kong Film Award Best Film Song nominees FAKE A SMILE, AN UNHEARD MELODY, FLOWERS IN BLOSSOM, ALWAYS FOREVER and WHEN I LOVE YOU. Goo Jai at the end of the video made a surprise appearance as a director but kept denying that he was the director.
The video also coordinated with the "HKFA Caring" theme to call for more attention to rare disease patients. Busy with his new film, Goo Jai still took time for charity and invited a group of singers to participate in the video in hopes of raising the community's awareness through different media.