courtesy of on.cc
Eva Lai makes sure her children is OK with what she is wearing
Guest presenter Wayne Lai with his wife
courtesy of on.cc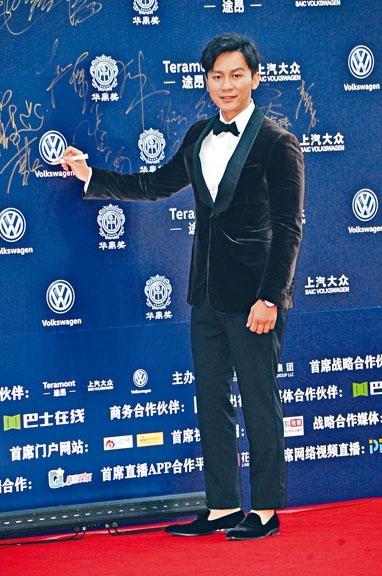 courtesy of singtao.com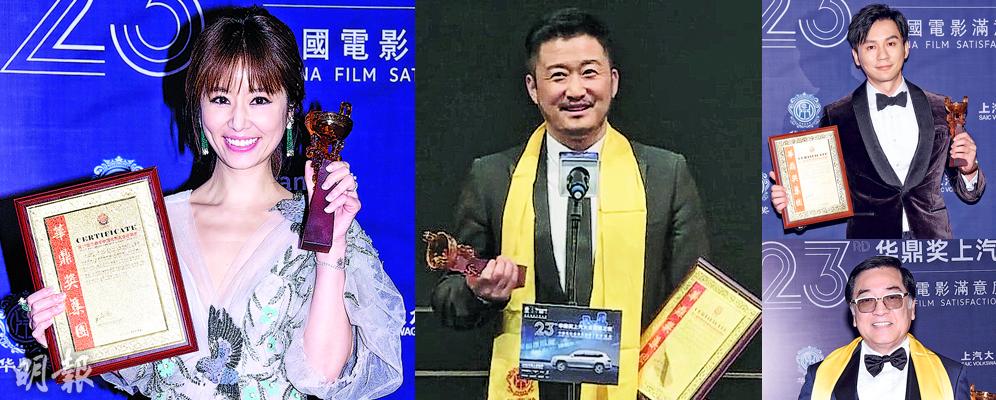 The event wishes Wu Jing a belated Happy Birthday with a cake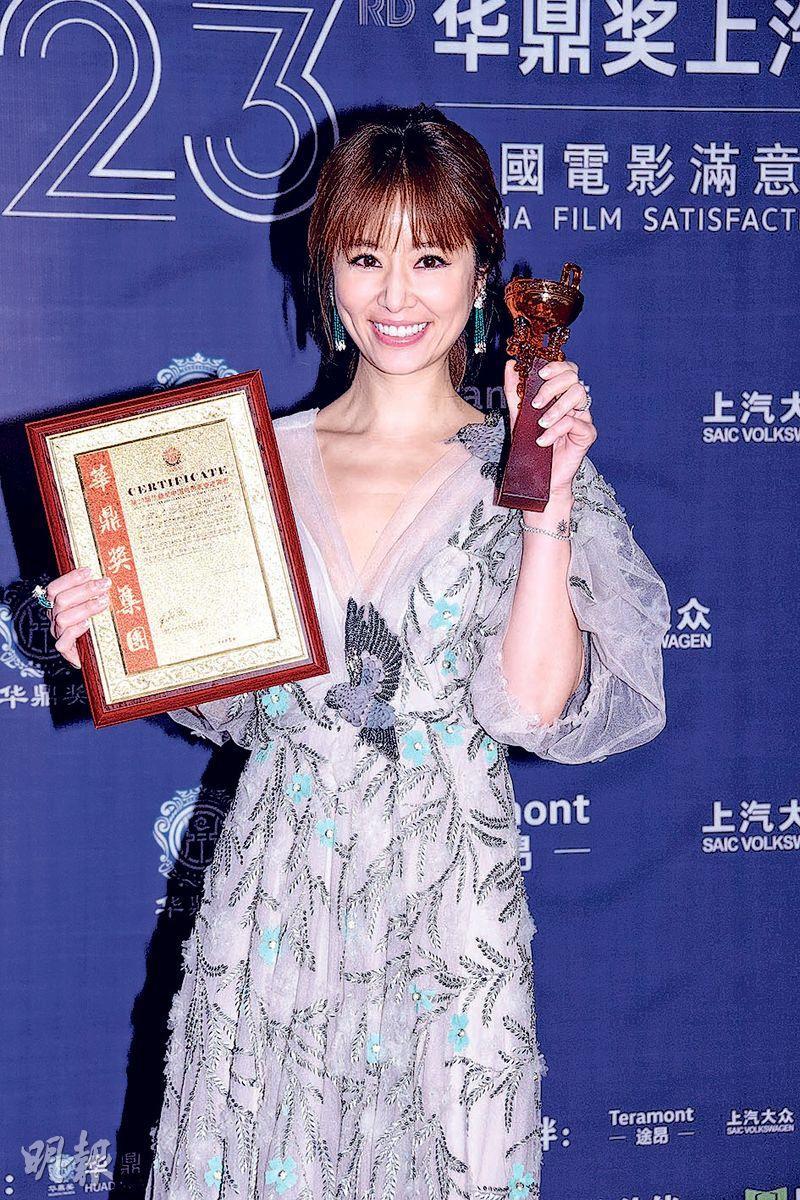 Ruby Lin wins Best Actress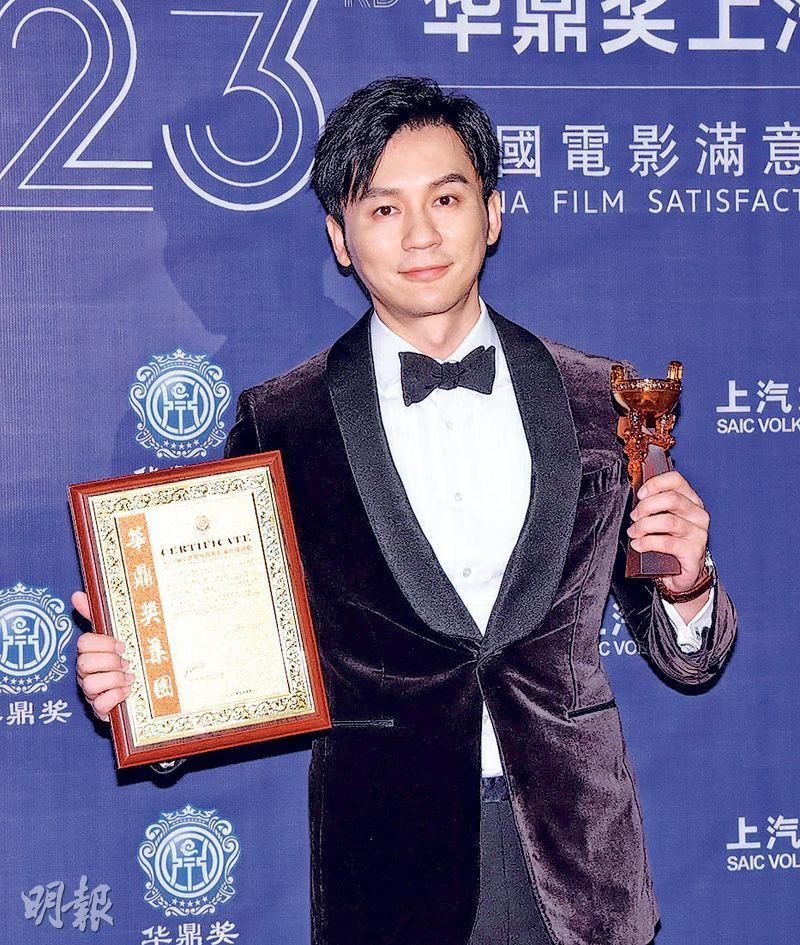 Li Chen wins Best New Director with his directing debut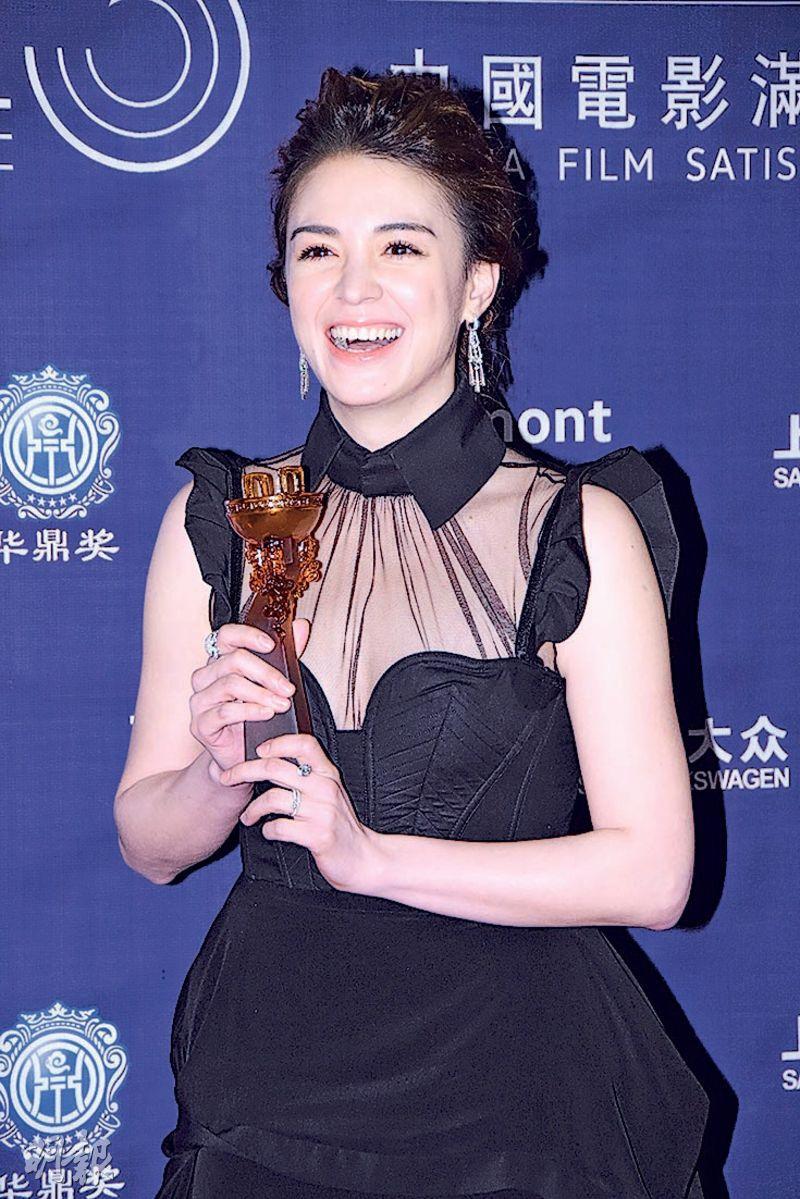 LEGEND OF THE DEMON CAT's Sandrine Pinna wins Best Supporting Actress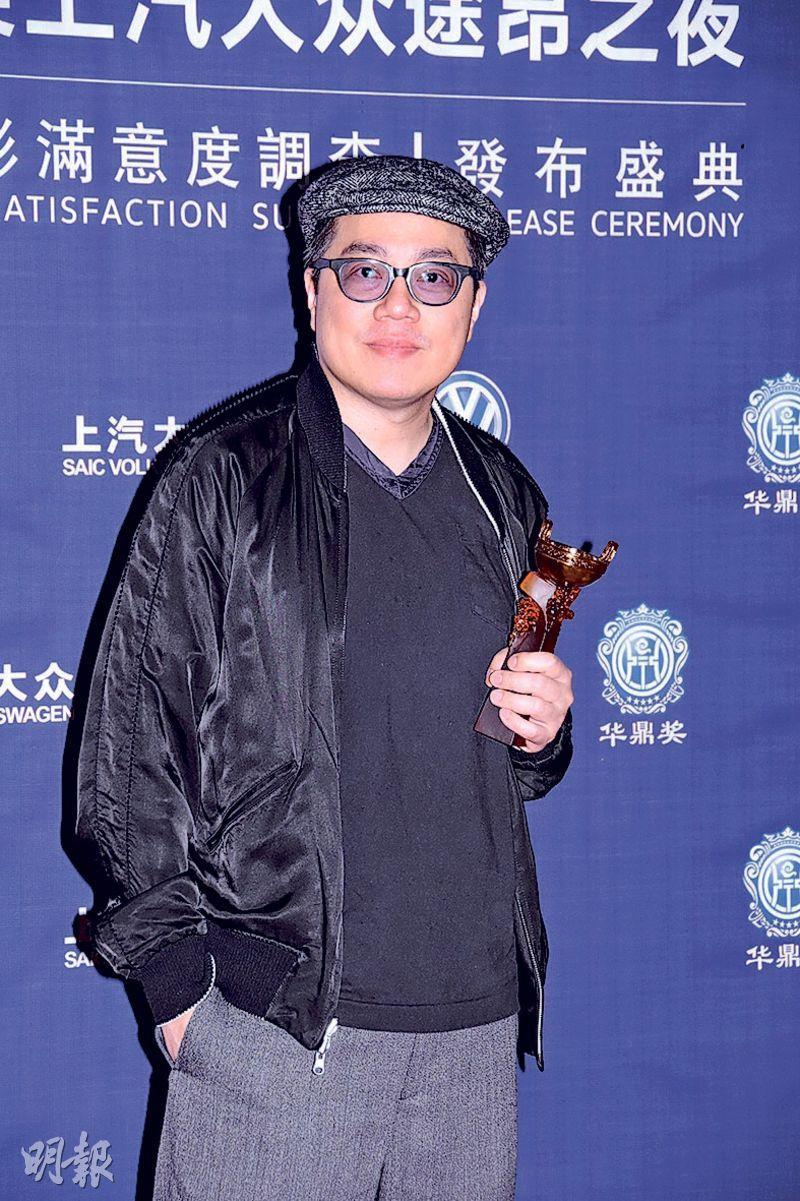 Pang Ho Cheung wins Best Screenplay for LOVE OFF TH ECUFF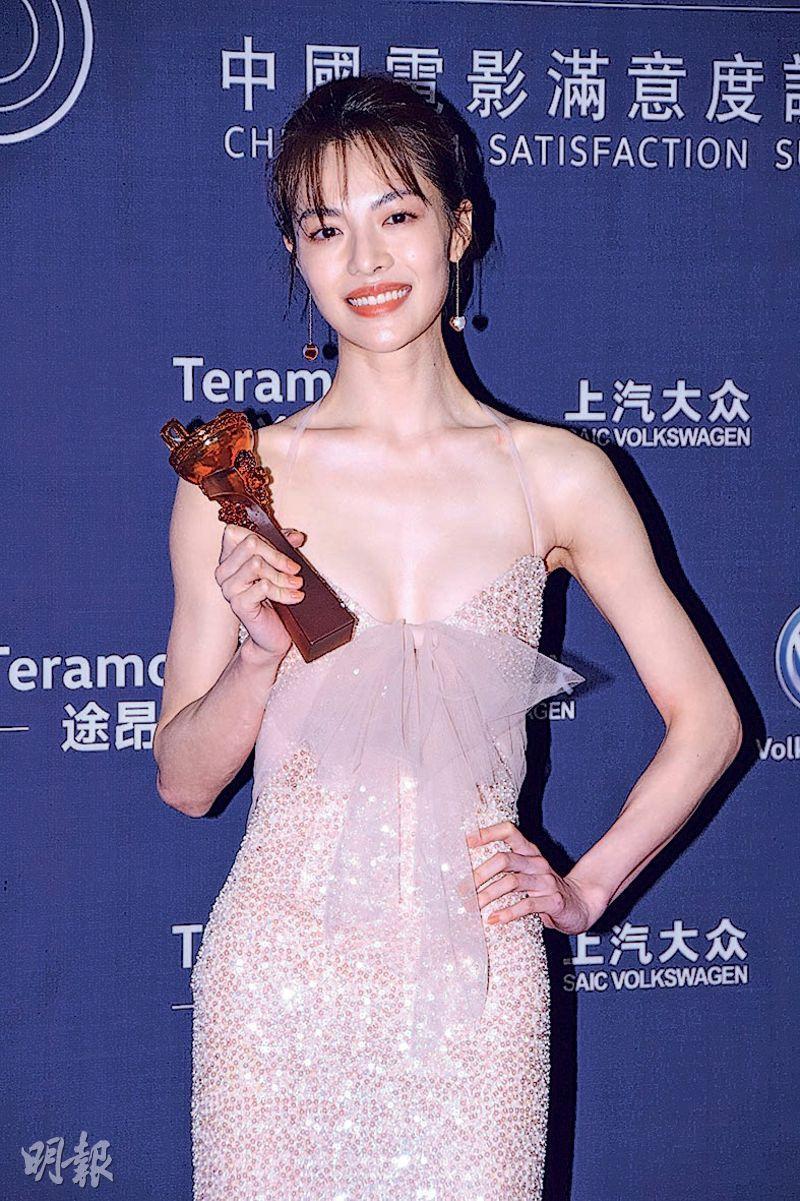 Elane Zhong wins Best New Actor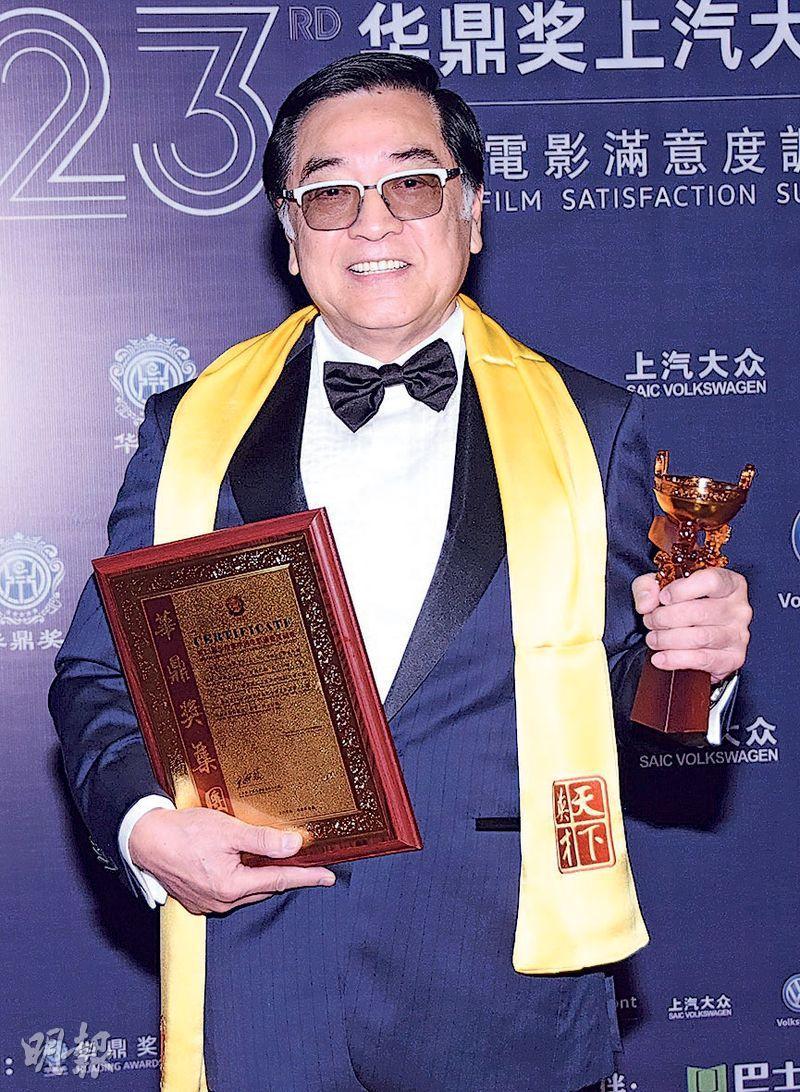 Paul Chun receives a Lifetime Achievement Award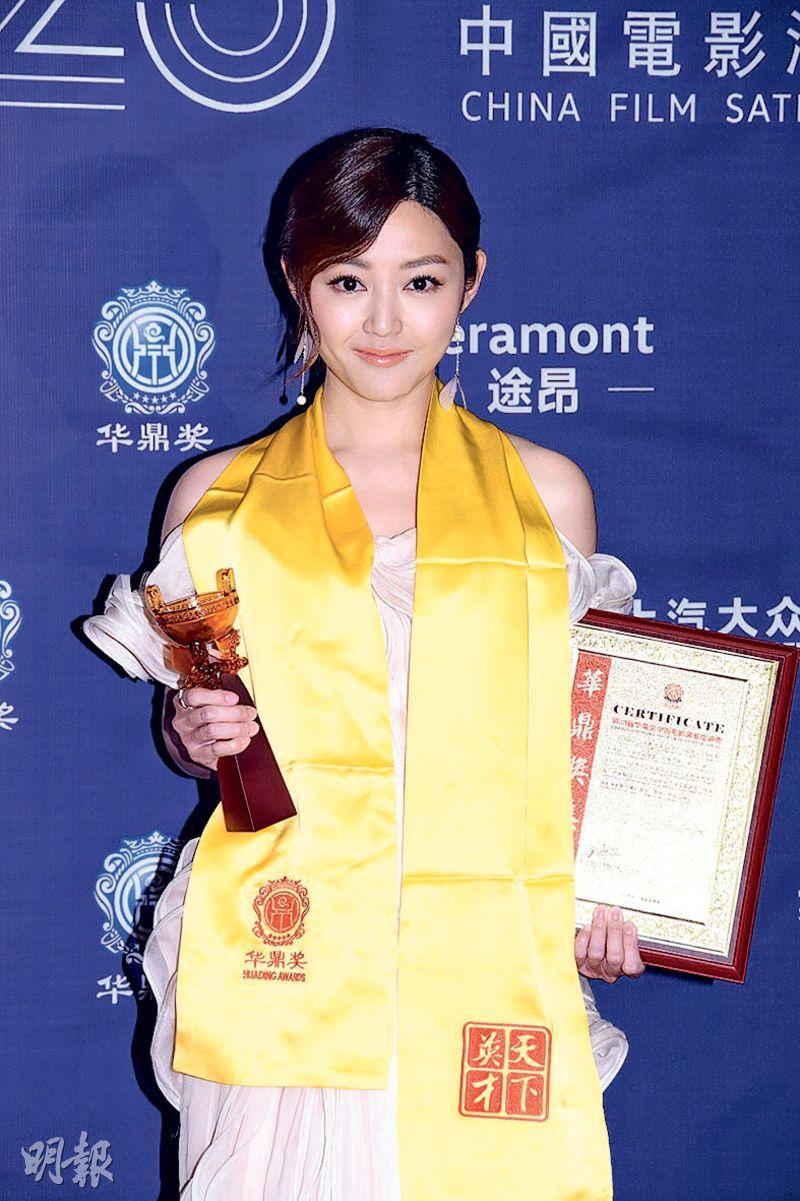 Michelle Wai wins Actor with the Most Potential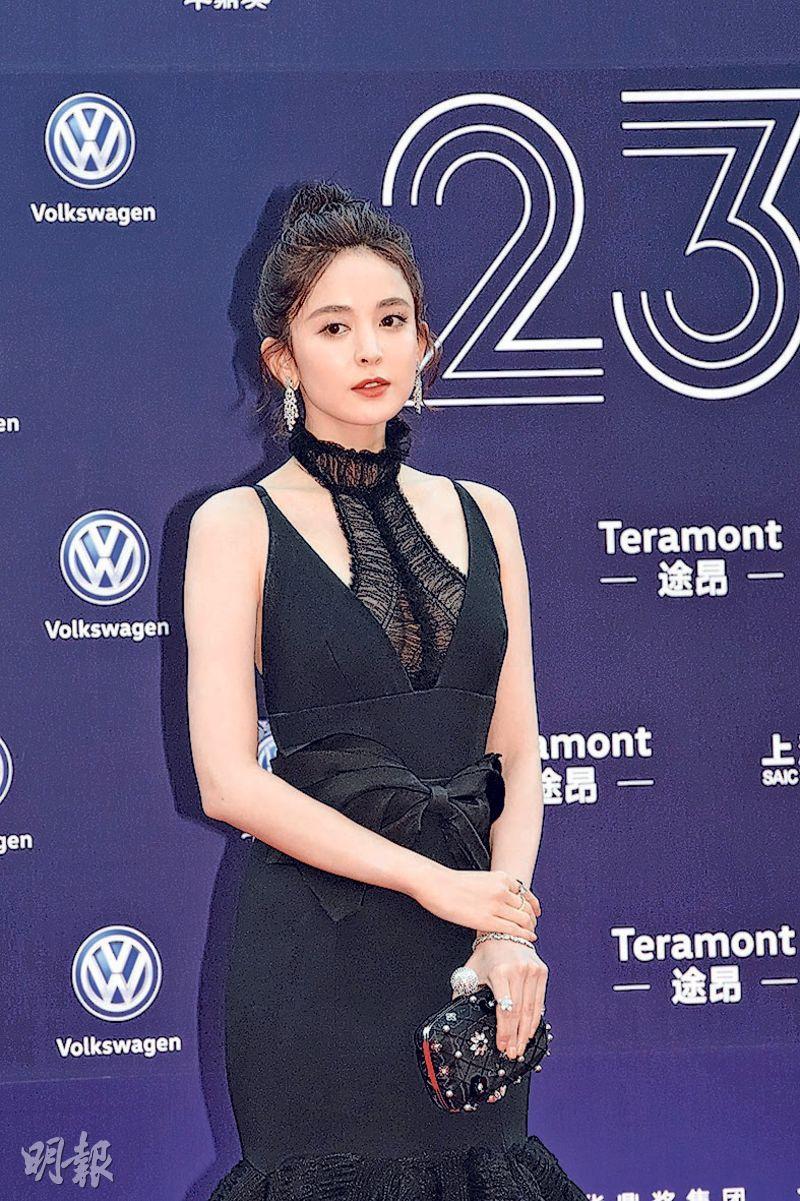 Guli Nazha wins Breakthrough Actor of the Year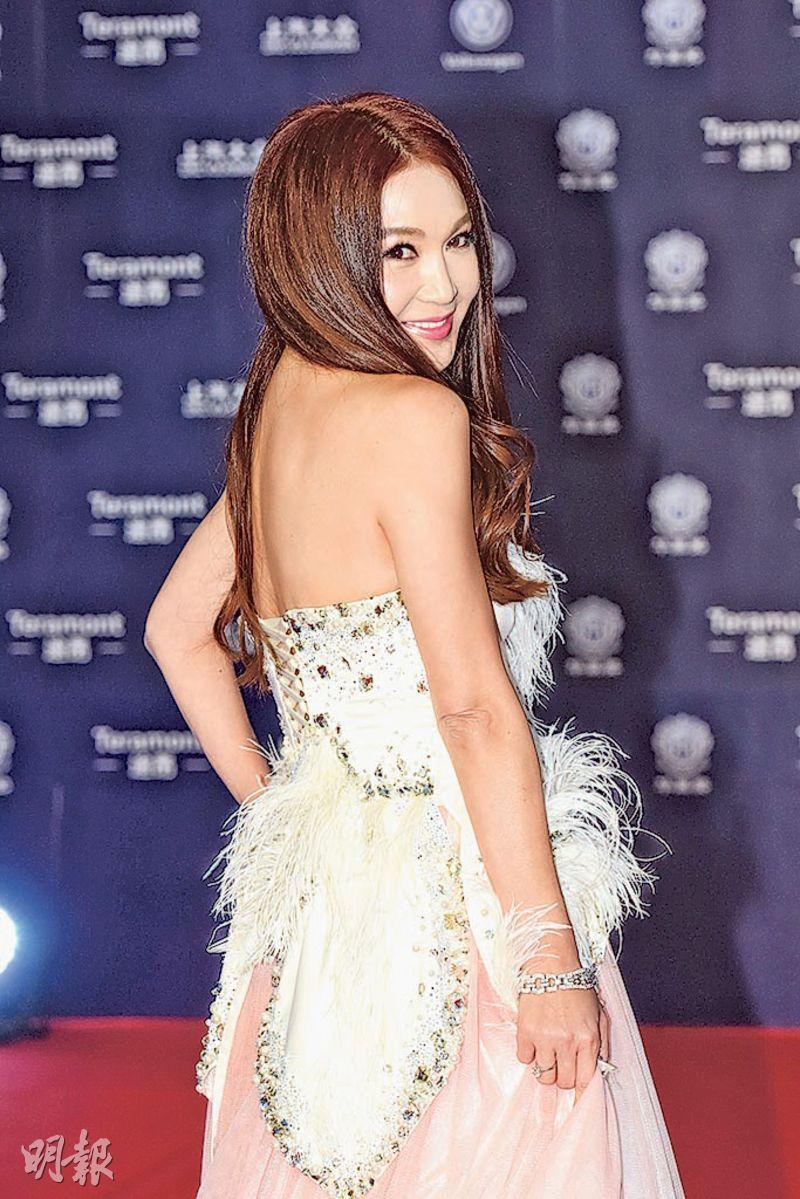 Irene Wan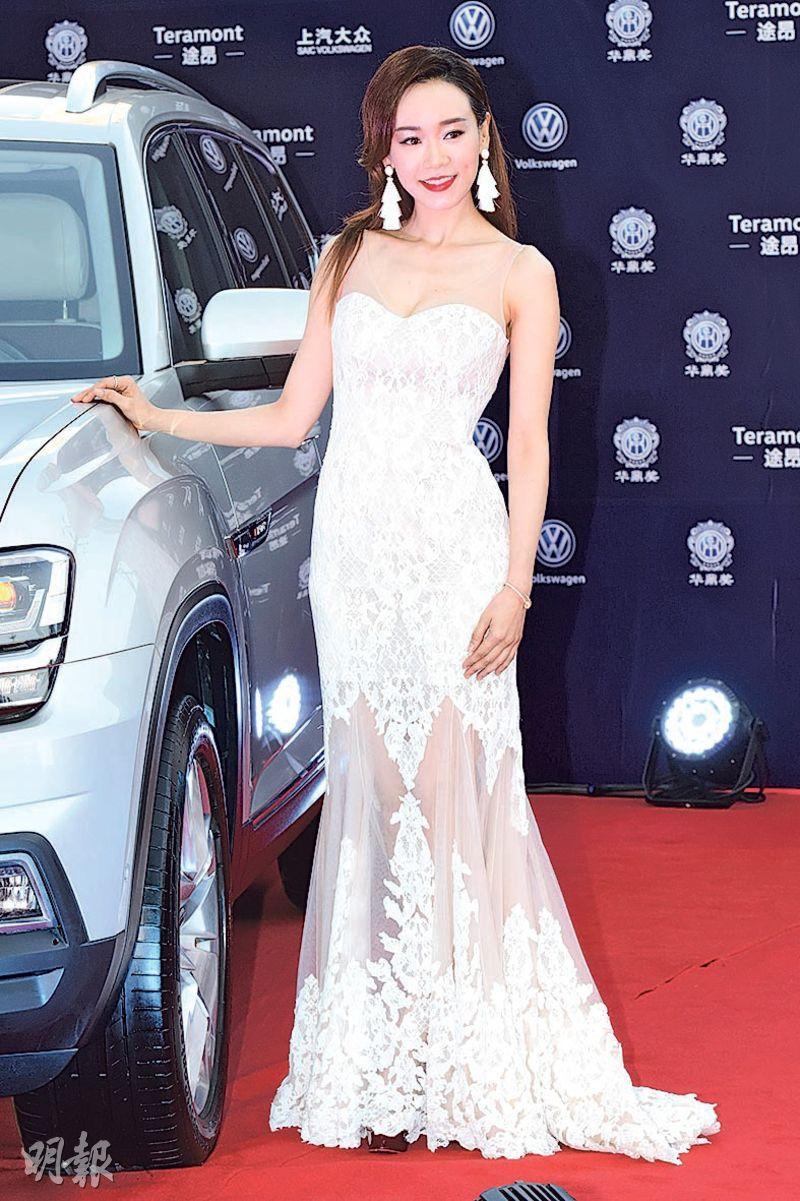 Shirley Yeung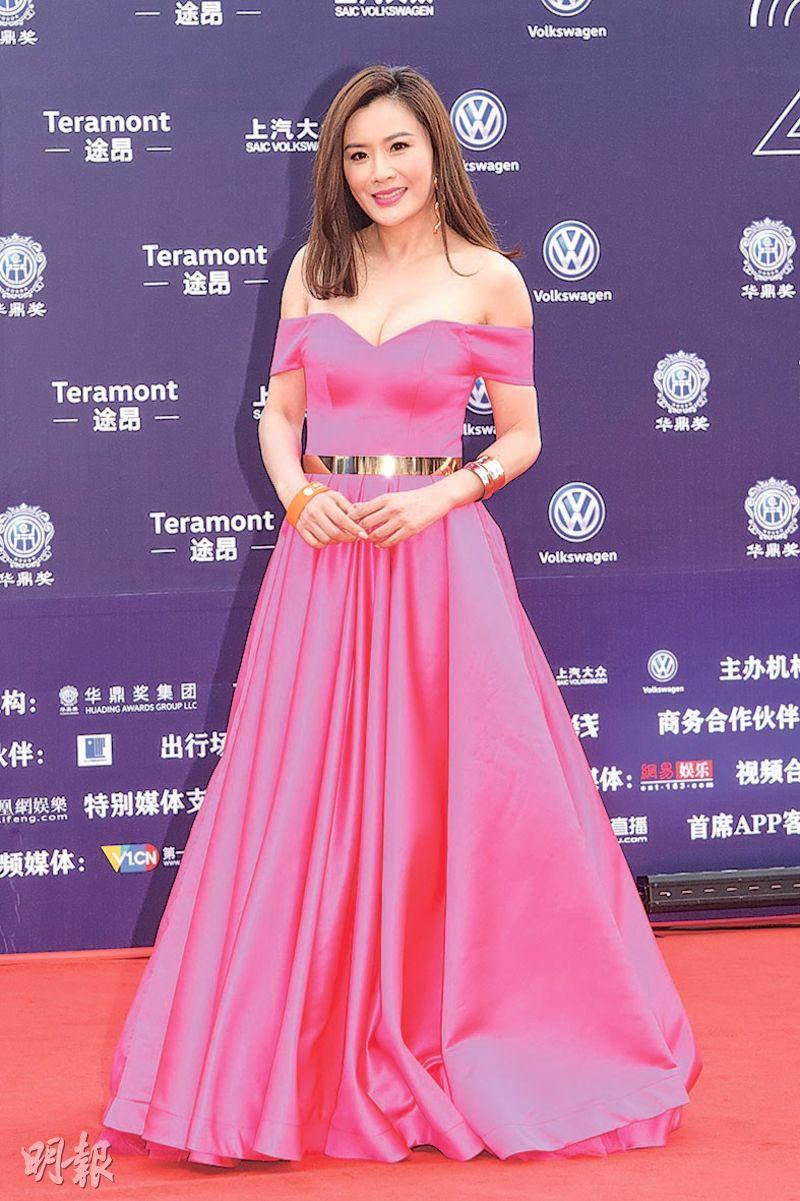 Pinky Cheung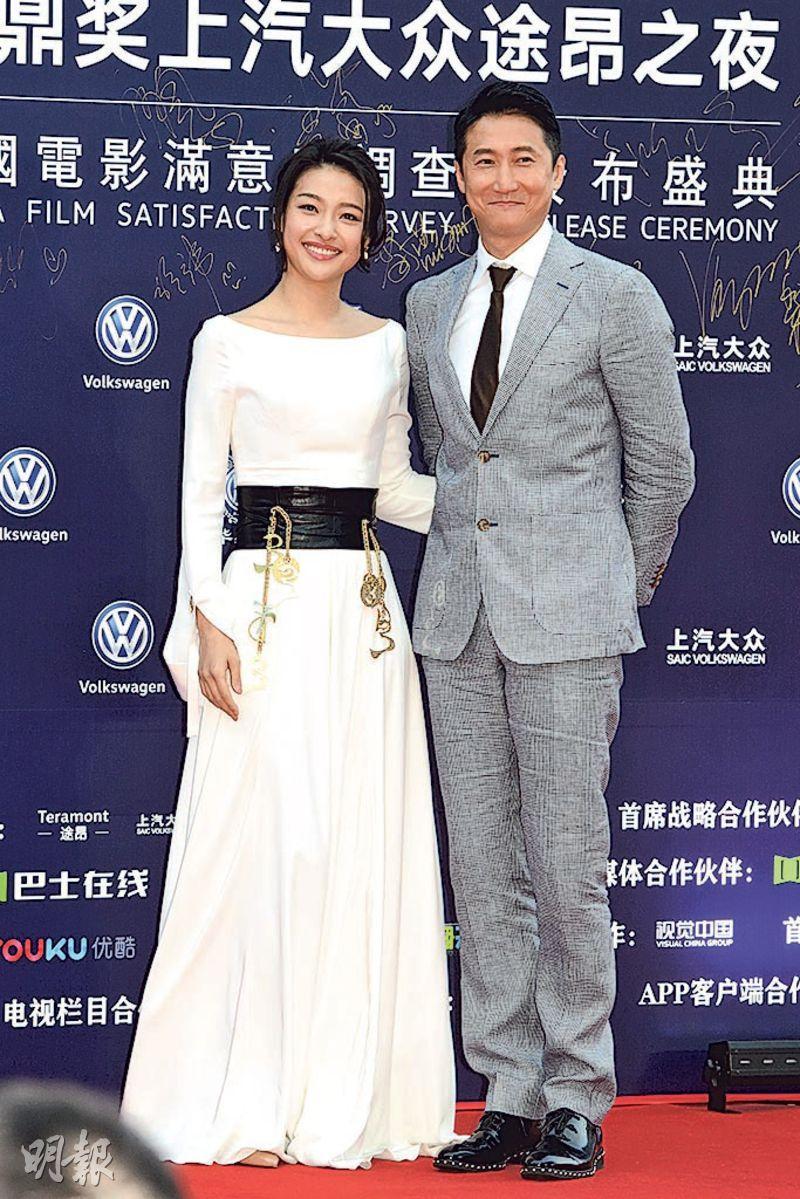 Lang Yueting, Timmy Hung
courtesy of mingpao.com
The 23 Huading Awards -- China Film Satisfaction Survey Release Ceremony took place last night in Macao. 17 awards were presented. Li Chen with SKY HUNTER won China's Best New Director. The Wu Jing directed and starred military film WOLF WARRIOR 2 took the top spot on audience satisfaction chart and won China's Best Actor and Best Director award.
Michelle Wai Sze Nga won China's China's Actor with the Most Potential. China's Best Supporting Actress went to Sandrine Pinna (Cheung Yung Yung) for the LEGEND OF THE DEMON CAT. Cheung Yung Yung shed tears of joy on the stage.
Pang Ho Cheung with LOVE OFF THE CUFF (CHUN GIU GAU JI MING) won China's Best Screenplay award. The comfort women documentary 22 won China's Best Documentary. China's Best Film Song went to Kelly Yu for DIGNITY. Elane Zhong Chuxi with YOUTH won China's Best New Actor. Huayi Brothers won China's Best Production Organization.
First time Huading award winner Pang Ho Cheung felt that screenwriting was not easy. Often it took the most time but made the least money. Luckily he ran into great actors, as he wanted to thank Miriam Yeung Chin Wa and Shawn Yue Man Lok.
Michelle won the China's Actor with the Most Potential. "I am very happy about the unexpected recognition, I feel in the past few years I truly 'ran into the right people at the right time' because I have a group of good colleagues to take the charge with me. Everyone are like a family, share joy and sorrow. When they found out I won they were more emotional than I was. Most importantly I want to thank the company for giving me a chance and all my friends who have supported and encouraged me." Last year Wai Sze Nga made many films and displayed many different Michelle to the audience. This year she would continue to have more movies. "For example the Okinawa Film Festival selection LOST AND FOUND IN TOKYO (SHOOK NUI OI MAN YAU)'s character is happier, very different from my usual tragic genre. I am looking forward to it myself. In 2019's SONS OF THE NEON NIGHTS (FUNG LUM FOR SHAN), I am very tough. I hope everyone would like my performance." After winning Michelle would like to go home right away and share this joy with everyone.