courtesy of on.cc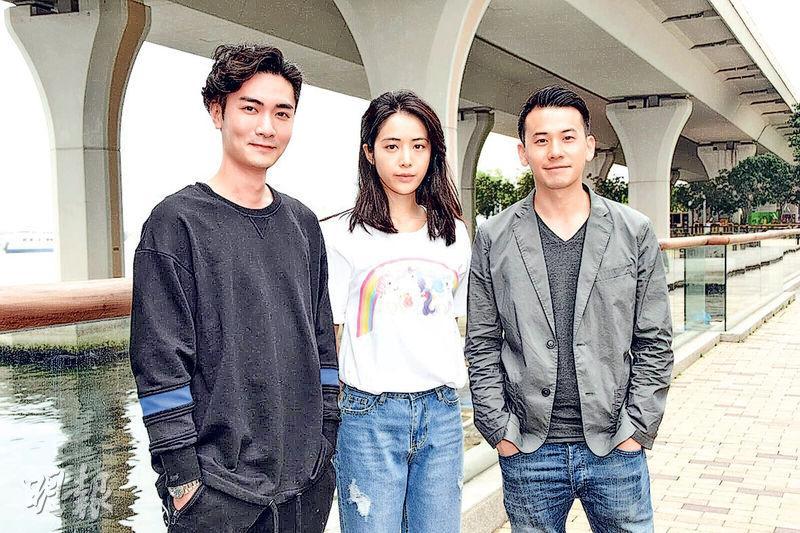 courtesy of mingpao.com
Sam Chan Yu Sam, Nathan Ngai Chun Ho, Wang Lidan yesterday attended the film TUNG GUNG SUN (BORN FROM THE SAME ROOT), a story about sea gypsies.
Chan Yu Sam was the executive producer and the actor, playing a couple with Wang Lidan in the film. He said that this was already his second time as a producer. He has always wanted to participate in behind the scene work. He did not have enough experience before, so he learned as he worked. In the future he would develop toward producing, directing and acting. Would he work with his father Shek Sau? He said that Dad has asked why he never asked him to play a role, but so far he still has no suitable role for him. Chan Yu Sam last year wed. He and his wife wanted to enjoy time as a couple first. His parents has not given them any pressure, but they planned to have children next year. Now he is busy making milk money.
Playing a corrupt cop in LINE WALKER 2, Ngai Chun Ho revealed that he has left TVB for movies. After 10 years at TVB he wanted to make different attempts. Now he is a free agent. Did he feel that his opportunities at TVB were limited? He only wanted to make more new attempts.