Deep Ng is reportedly dating Anita Chui
Ashina Kwok
courtesy of on.cc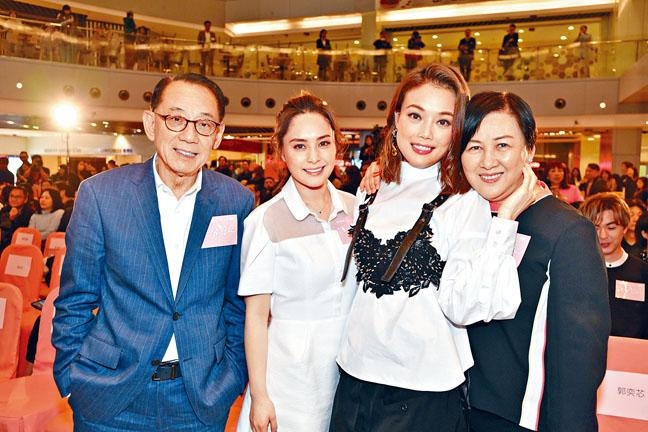 courtesy of singtao.com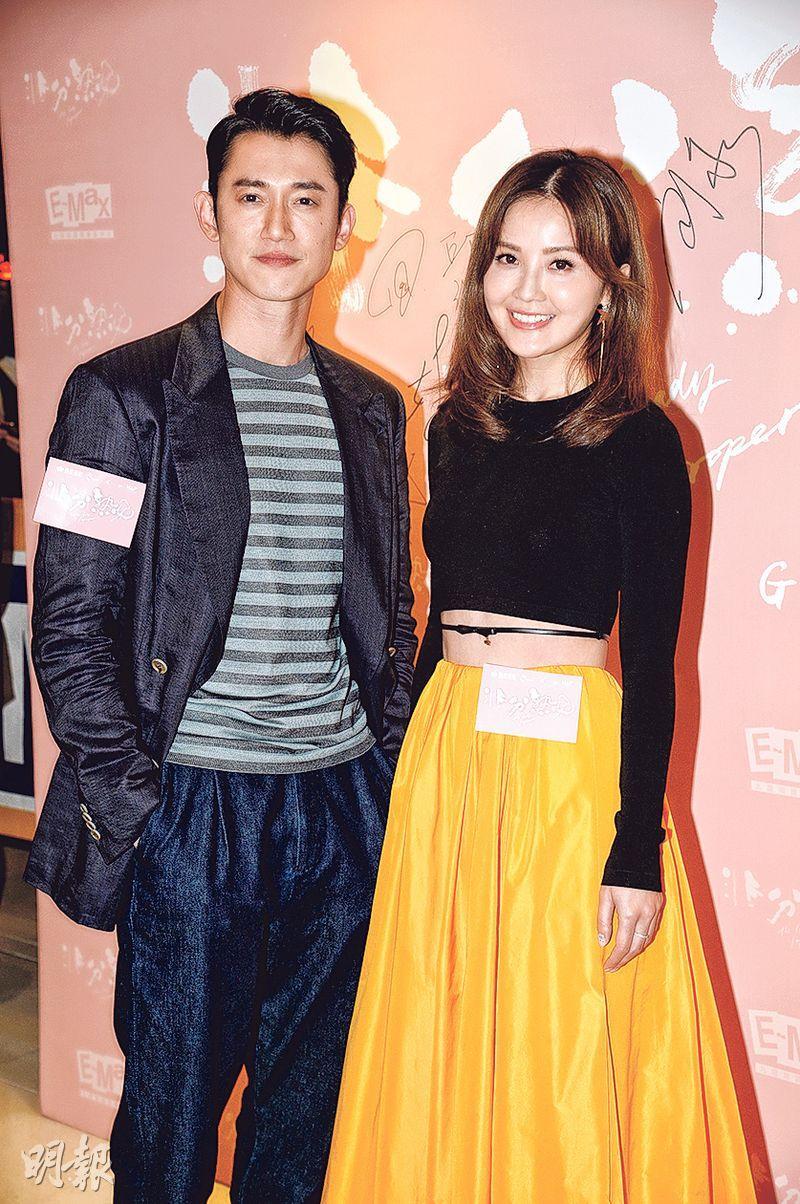 Wu Kang-Jen and Charlene Choi
Joey Yung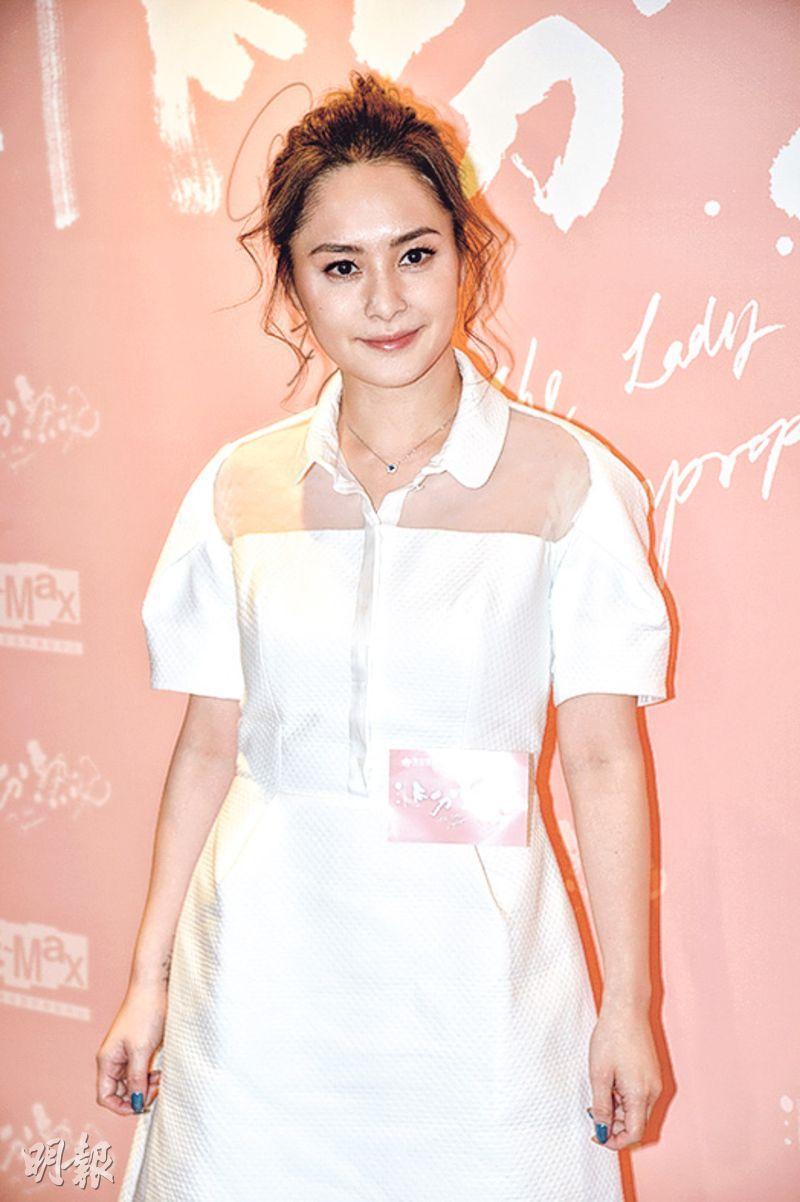 Gillian Chung
courtesy of mingpao.com
The Charlene Choi Cheuk Yin and Taiwan Best Actor Wu Kang-Jen starred THE LADY IMPROPER (FEI FUN SHOO NUI) two nights ago held its premiere at the Kowloon Bay International Trade and Exhibition Center. Wu Kang-Jen said that he learned alot from Ah Sa, Ah Sa returned the favor and praised him as a great actor. Also at the premiere were Emperor Group chief Albert Yeung Sau Sing and his wife, Joey Yung Cho Yi, Gillian Chung Yun Tung, Deep Ng Ho Hong, Anthony Lau Wing, Hedwig Tam Sin Yin, Ashina Kwok Yik Sum, Michelle Wai Sze Nga, Angela Hui Ching Wan, Ken Hung Cheuk Lap, director Tsang Tsui Shan, producers Shaw Kim Chau and Yeung Bo Man.
Ah Sa and Wu Kang-Jen were interviewed together. For his first Hong Kong film Wu Kang-Jen said that he did not have any pressure because he had Ah Sa there. Working with her he learned alot. "I feel the Hong Kong pace is different from Taiwan's, it's very efficiency. Ah Sa is an actor who can put people at ease. Everyday at work I had a lot of fun, I felt like I was in class. They were very professional at work."
Ah Sa also agreed that Hong Kong was all about efficiency and praised Wu Kang-Jen as a great actor. "He isn't just getting a check or a lunch box, or being a star. He wants to be a great actor. (Wu Kang-Jen said that he had no pressure, would that add pressure to you?) With you here do you expect him to slam me, of course he would give praise a little." She said that she has not given herself any pressure because she has given herself too much pressure and could not do anything at all instead. The best part about growing up is having wisdom, she would think of ways to relieve stress and resolve the problem.
Did she invite her boyfriend to the premiere? Ah Sa said, "No, there are so many people here. You are very smart, so you definitely would be able to find her. (You have been caught holding hands already?) That's a little careless and unlucky, in public my boyfriend would get scared. (Would you book a show later?) I don't know, maybe."
Later Ah Sa posted on IG photos of her and Wu Kang-Jen at the movies. In the photo they covered up the screen with their hands. Ah Sa joked that watching their intimate scene was super awkward and she skipped past the entire scene.
Joey said that earlier she wanted to buy a ticket to support Ah Sa's film, but she also wanted to wait until the premiere to watch the film to keep its freshness and mystery. Would she be able to accept the sexy performance in the film? Joey joked that her acting skill was limited. "Being sexy and making a movie are two different things, I can't. My acting is only limited to cartoons and category I films. Suddenly with difficulty this high, I can't handle it. I won't be able to act while worrying about how I look, not to mention all the tapes. I am better off sticking with my day job of singing." Ah Sa with the film was nominated for Best Actress Hong Kong Film Award. Joey said that the entire company has wagered heavily on Ah Sa's victory. The boss even booked a place to celebrate. That night she would cheer her on in front of her television, so Ah Sa would not fee any pressure. As soon as she won she would take a taxi to the celebration!
Gillian Chung Yun Tung two nights ago showed her support for her colleague Charlene Choi Cheuk Yin at THE LADY IMPROPER (FEI FUN SHOOK NUI) premiere. Ah Gil said that her husband was not in Hong Kong. Would she dare to give a sexy performance like Ah Sa? She was not opposed to it. "With a good subject I can give it a try. (Would you have to get past your husband first?) I never ask about that, it's work. I wouldn't pay him any mind. Getting a good character isn't easy, when you have the chance you have to grasp it. You can't say no at every turn, otherwise you don't have to work. (Are you afraid that after you take it your husband would object?) Since I haven't tried it, I might as well give it a try. Of course I would tell him, I wouldn't secretly do it."
She admitted that her husband once asked her not to work, but she felt that she would be very bored at home. She would just play video games. Ah Gil revealed that lately she fell for a mobile phone game and each time she would spend over HK$ 700 on weapons. "After half a month I spent a lot of money, everyday I see the thousand dollar bill. I realized there is a problem. However, I am spending my own money. Today I haven't gone online yet." Her friends have discussed this problem with her, saying that if she bought a handbag she still had something actual in hand. Since she liked to play games, would she become an e-sport athlete? Ah Gil said, "Let me ask first, but the games they play are very hard. Would playing like me be OK?"