Patrick Tam opposes "prisoners" Justin Cheung and others with a baton
Chrissie Chau
Chan Man Na
courtesy of on.cc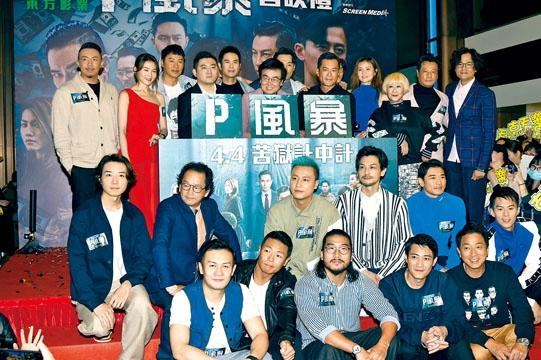 courtesy of singtao.com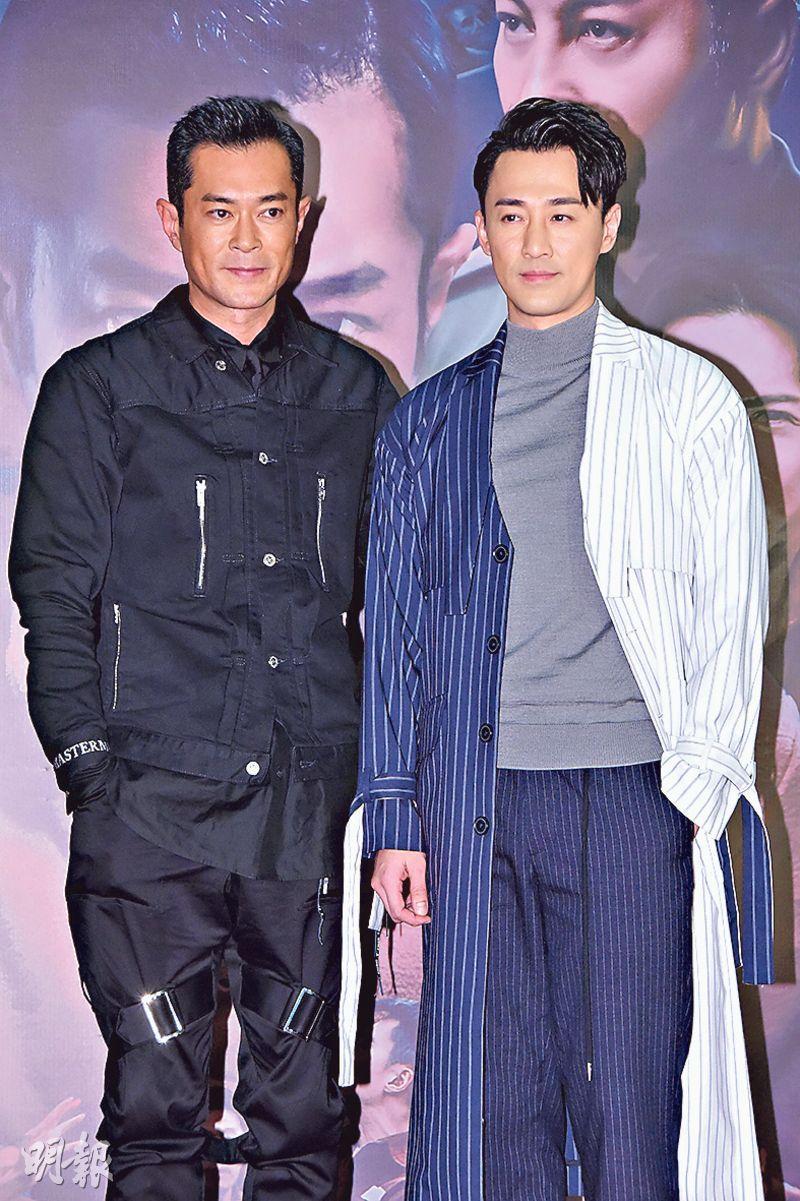 Louis Koo, Raymond Lam
Kevin Cheng and Gordon Lam promote P STORM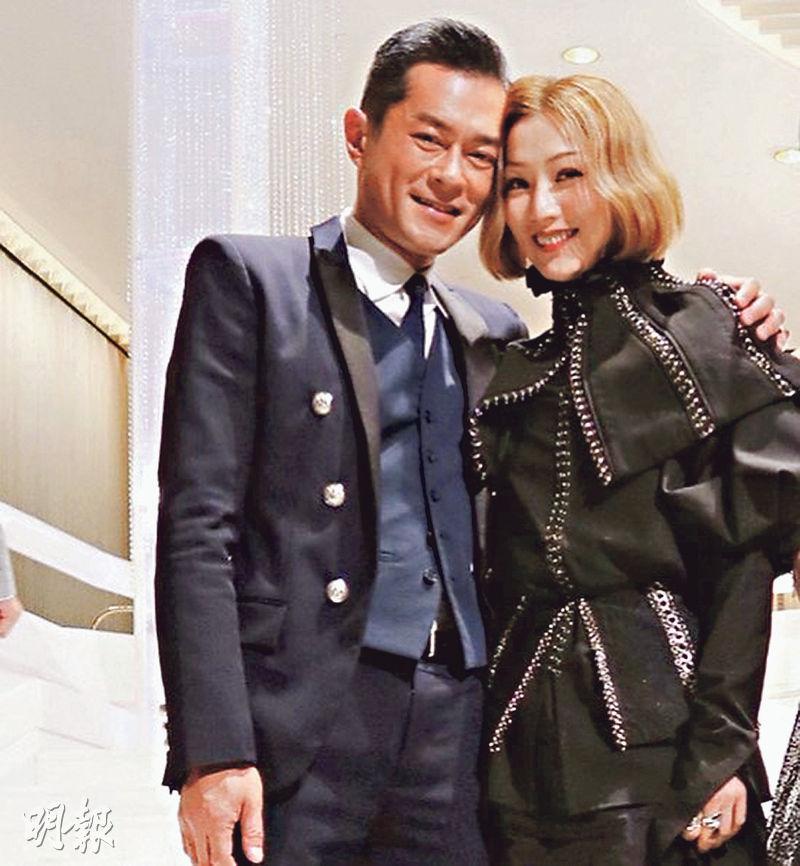 An ailing Sammi Cheng still shows support for Louis Koo
courtesy of mingpao.com
The Louis Koo Tin Lok, Raymond Lam Fung, Gordon Lam Ka Tung, Chrissie Chau Sau Na, Kevin Cheng Ka Wing, Louis Cheung Kai Chung and others starred film P STORM (P FUNG BO) will open on April 4th. Two nights ago the actors attended the premiere. Boss and producer Raymond Wong Pak Ming announced the production of G STORM (G FUNG BO). The film's "soul character" Goo Jai will continue to participate. The shoot will start in August but because the content had to be kept secret no detail was known for now. First time addition to STORM, Lam Fung said that due to his busy schedule he would not have time for G STORM. He also said that the most memorable in P STORM was fighting in slippers in prison. Another scene of strangling Sister Na in the narrow space of a helicopter was also difficult!
Lam Fung and Sister Na spoke to the media together. Lam Fung said that the film had many fight scenes. The most memorable was the 20 to 30 person gang fight in prison. Because they could easily slip and fall in slippers, everyone fought on the ground in the end. In other scene he held Chau Sau Na hostage in a helicopter. Sister Na said, "Because of the narrow space in the helicopter, he was afraid of hurting me. He actually suffered just as much from how hard he was strangling me, he had a tougher time than me."
Speaking of G STORM, Lam Fung said, "I probably won't make it, because later I will have to work on BACK TO THE PAST (CHUM CHUN GEI) and LINE WALKER 3 (SI TOH HUNG JEH 3). In addition this time the character already has a perfect ending. Currently I still have a movie and three series that have not yet been released. Probably even more work will appear later. I hope I can work even harder. (To reclaim what you lost?) Actors are passive, everything depends on fate. (Are you too busy to prepare for a wedding?) Thank you for your concern, only big box office success is good. During the promotion I don't want to talk about my personal life. (Will you make an announcement after the wedding?) I will let it take its natural course, I won't say anything more."
When asked about G STORM, Goo Jai said that he has heard about it but would have to keep the content under wraps. In P STORM Ka Tung and Lam Fung would team up against Goo Jai. Ka Tung said, "I would order my subordinates to hit Goo Jai, I wouldn't do it myself." Goo Jai admitted that this time was the most difficult in the entire film series because he had to take on two gangs alone.
Sammi Cheng Sau Man was ailing but still attended the earlier Hong Kong Performing Artist Guild charity event to support president Goo Jai. "I texted to console her. When I learned from the news that she only had a sip of soup the entire night, how could I not call her right away? At first I thought she wouldn't make it, Wa Jai also came despite his film shoot. I really am very grateful to them." Has Goo Jai be ill at work? "No, my digestive system has always been decent so I very rarely feel ill. However it is more convenient for guys to go. I am used to not eating at work. I often don't eat for 24 hours straight, but I would have no strength for fight scenes. At work I would forget about hunger, my appetite isn't big anyway. I can eat once every two to three hours after work." Ka Tung said that he was afraid of going to strange bathrooms so at work he would try to fast. He did not want to take the risk. Actors have to be able to withstand hunger and endure. Reporters joked that they had special powers. Ka Tung said, "I have thought about donating my body to science. When people die ashes to ashes and dust to dust, I might as well do something for medical science. (Are you afraid of being molested?) I have to be able to feel it first!" Goo Jai agreed with the move as contribution to the next generation.