Janelle Sing hopes more people would recognize her with the film
courtesy of on.cc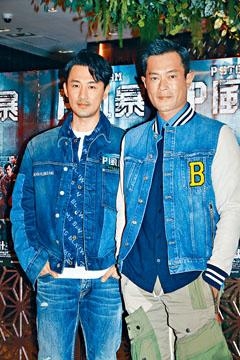 courtesy of singtao.com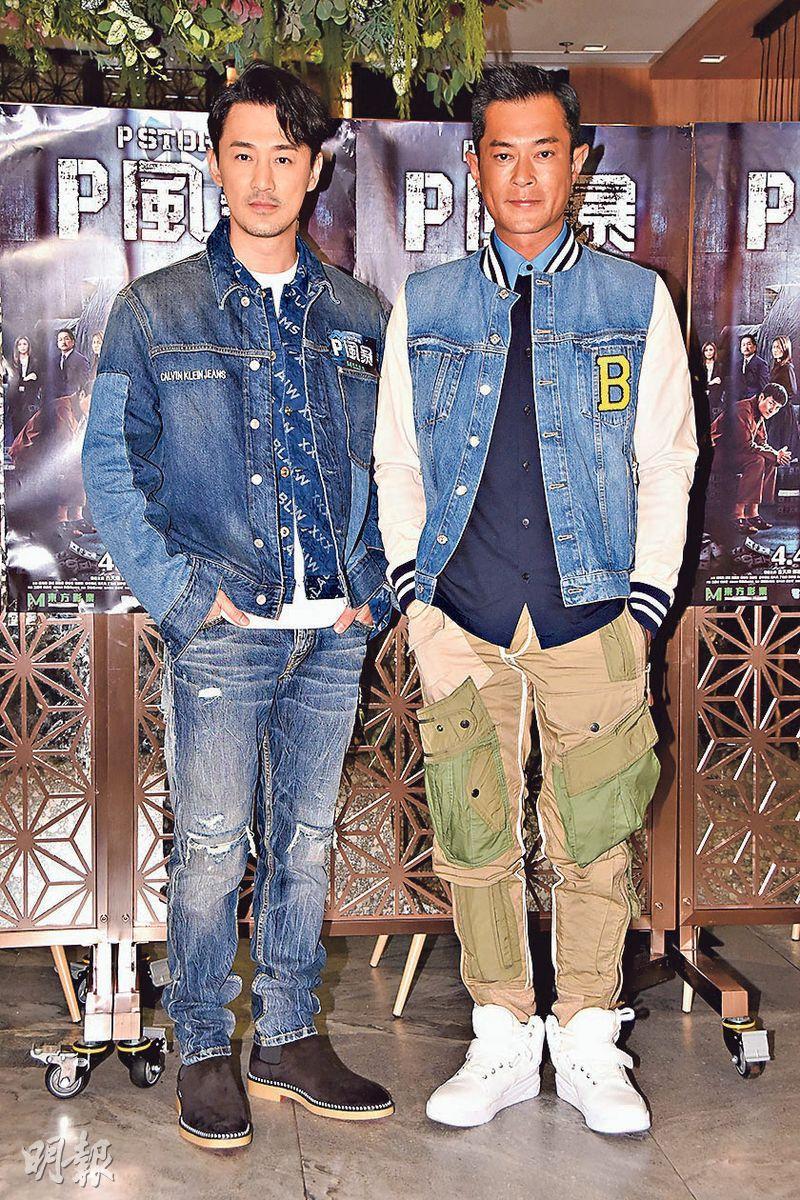 courtesy of mingpao.com
Louis Koo Tin Lok, Raymond Lam Fung, Chrissie Chau Sau Na and others starred in the film P STORM (P FUNG BO), which after ten days in release became a hit in the Mainland and Hong Kong. At the Mainland box office it made 600 million yuan RMB, and at the Hong Kong box office it already made HK$ 12 million. Yesterday boss and producer Raymond Wong Pak Ming held a celebration luncheon. Goo Jai revealed that he did not ask for bonuses when he made movies and did not need any, as he only wanted to improve the Hong Kong film market. Lam Fung's debut as a villain had great audience response, which he said made him feel a little better.
The P STORM box office performance greatly surprised Lam Fung because he has not made a movie in awhile. Goo Jai also opened up a new role for him as he played a villain for the first time, which also was the fruit of everyone's labor. Did he have a shot of confidence? Lam Fung said, "I am a little more comfortable." He also said that in BACK TO THE PAST he would have a lot of action scenes, which would be weight loss exercises for him.
Lately Hubert Wu Hung Kwan was rumored to have become arrogant and claim to sing better than Lam Fung, which led to the company suspending him. Did Lam Fung know Wu Hung Kwan? He said, "I do, actually we have worked together better. My impression of him is very nice, very ambitious, his singing is great, I have no comment on anything else."
Goo Jai was happy about the box office success as he was glad to see the STORM series films performing one better than the other. Was he confident about passing 1 billion at the box office? He said, "I have no set goal, as long as the performance is good I am happy." As for bonus, Goo Jai stated, "No, no need, I am not the boss either, but I have known Wong Pak Ming for over 20 years. (So it's not about the money?) Not that, I would accept that I should. I don't ask for bonus from any movie, I have never done that. Sometimes maybe one is a hit, but several aren't. Why add to their stress? Of course I hope each one would be a hit, the most important is to improve the Hong Kong film market." Lam Fung stated that he would follow boss Goo Jai's lead and decline the bonus.
The fifth film G STORM (G FUNG BO) will start production this year, Goo Jai said that first he would have to finish the currently in production BACK TO THE PAST (CHUM CHUN GEI) then he would have two more films. He and Lam Fung after the celebration would return to the Mainland to continue work on BACK. Goo Jai said, "The pain would begin after we return to the production this time, because we will have a lot of action scenes. They are highly difficult and rather dangerous, including a rescue scene with Lam Fung." After his surgery last year, Goo Jai admitted that he was afraid of aggravating his old wound. However action scenes would not be the hardest, the comedy spots would be as they already made his head explode. As for this year's Hong Kong Film Award winners, Goo Jai said that he got many right. Wong Chau Sun called him the "new generation film tycoon". Goo Jai laughed and said, "No comment. (Do you have a lot of pressure? Would you make more movies?) No comment, I would make good movies, please spare me!"