Albert Yeung, Jiang Luxia and Yu Dong
courtesy of on.cc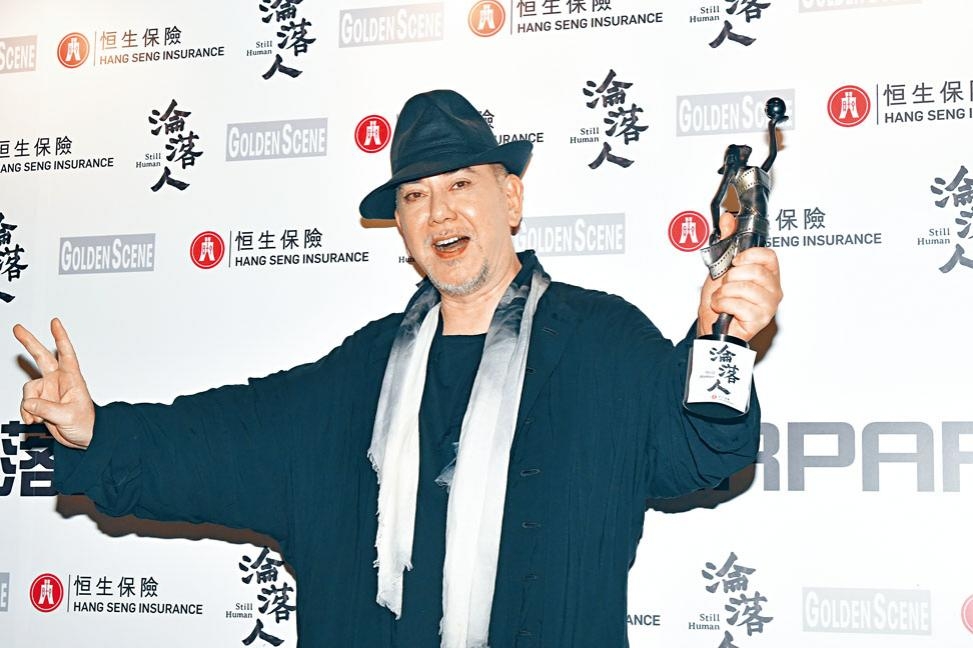 courtesy of singtao.com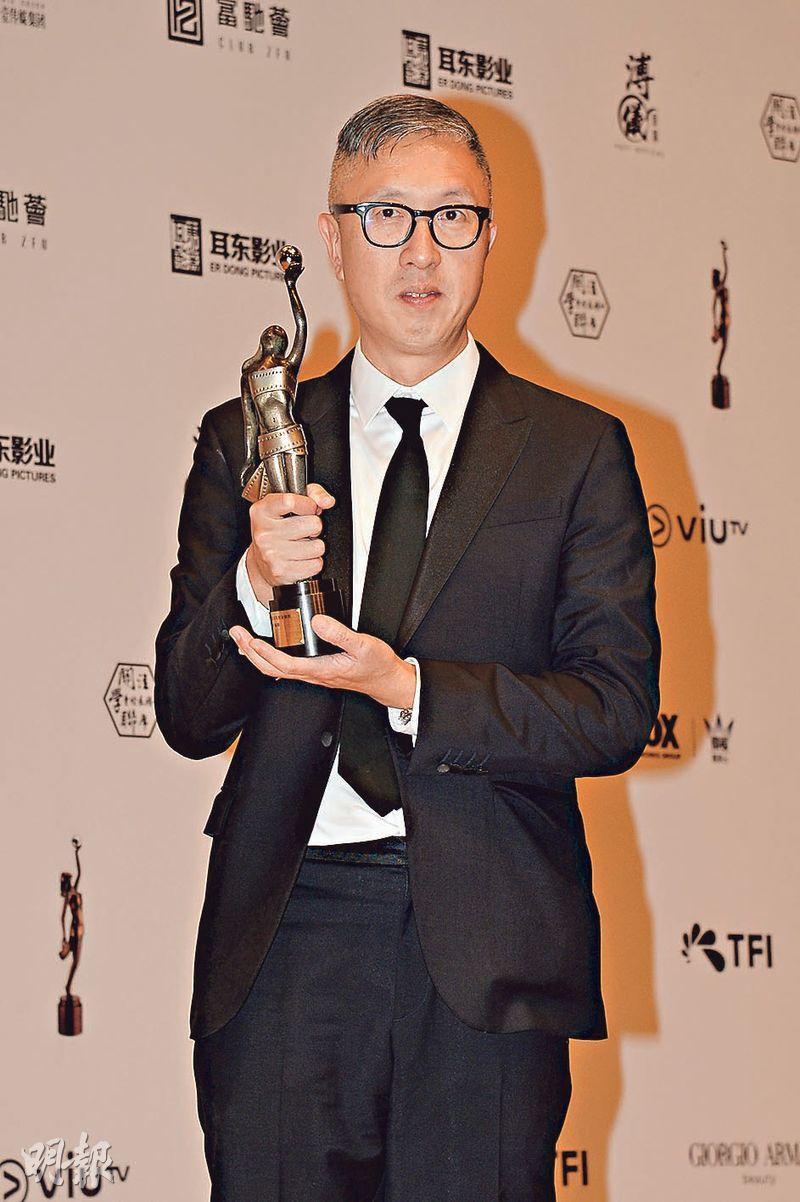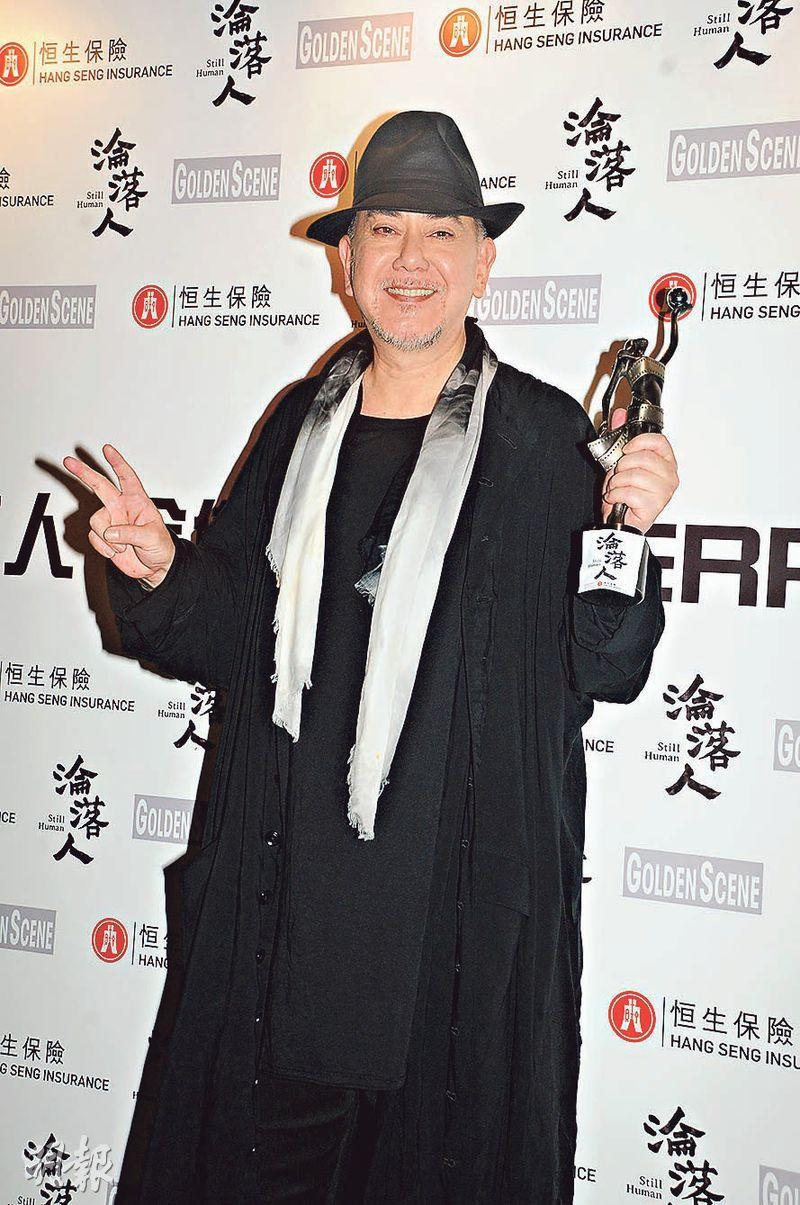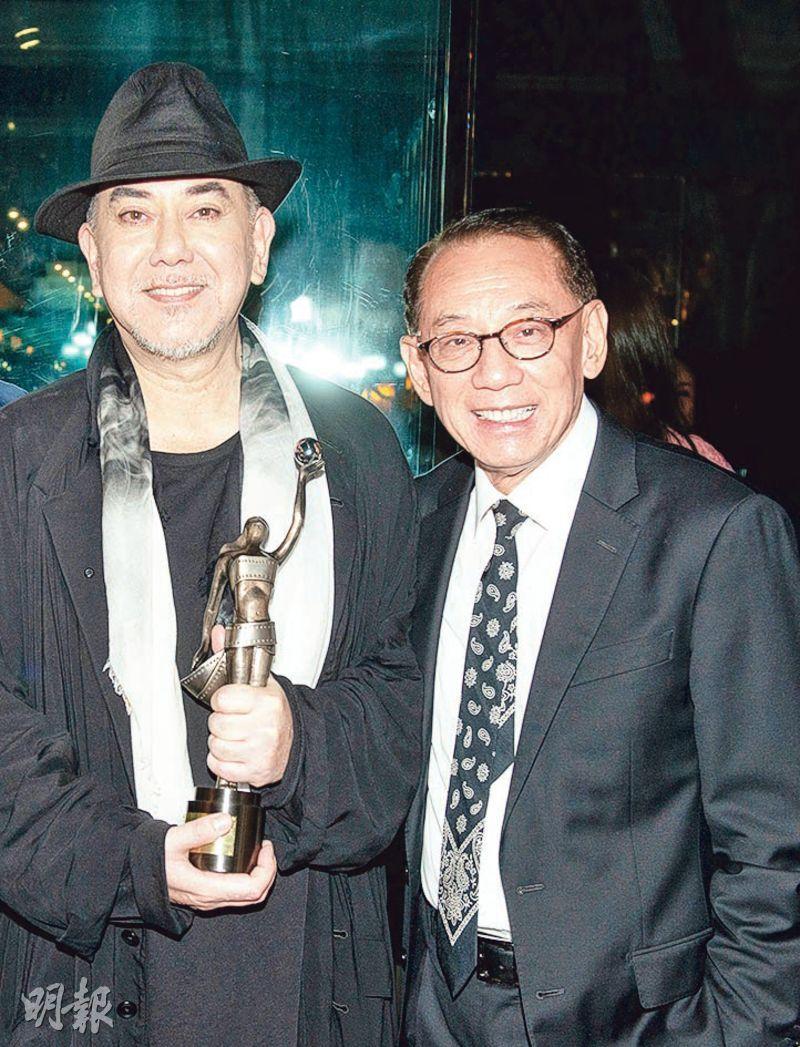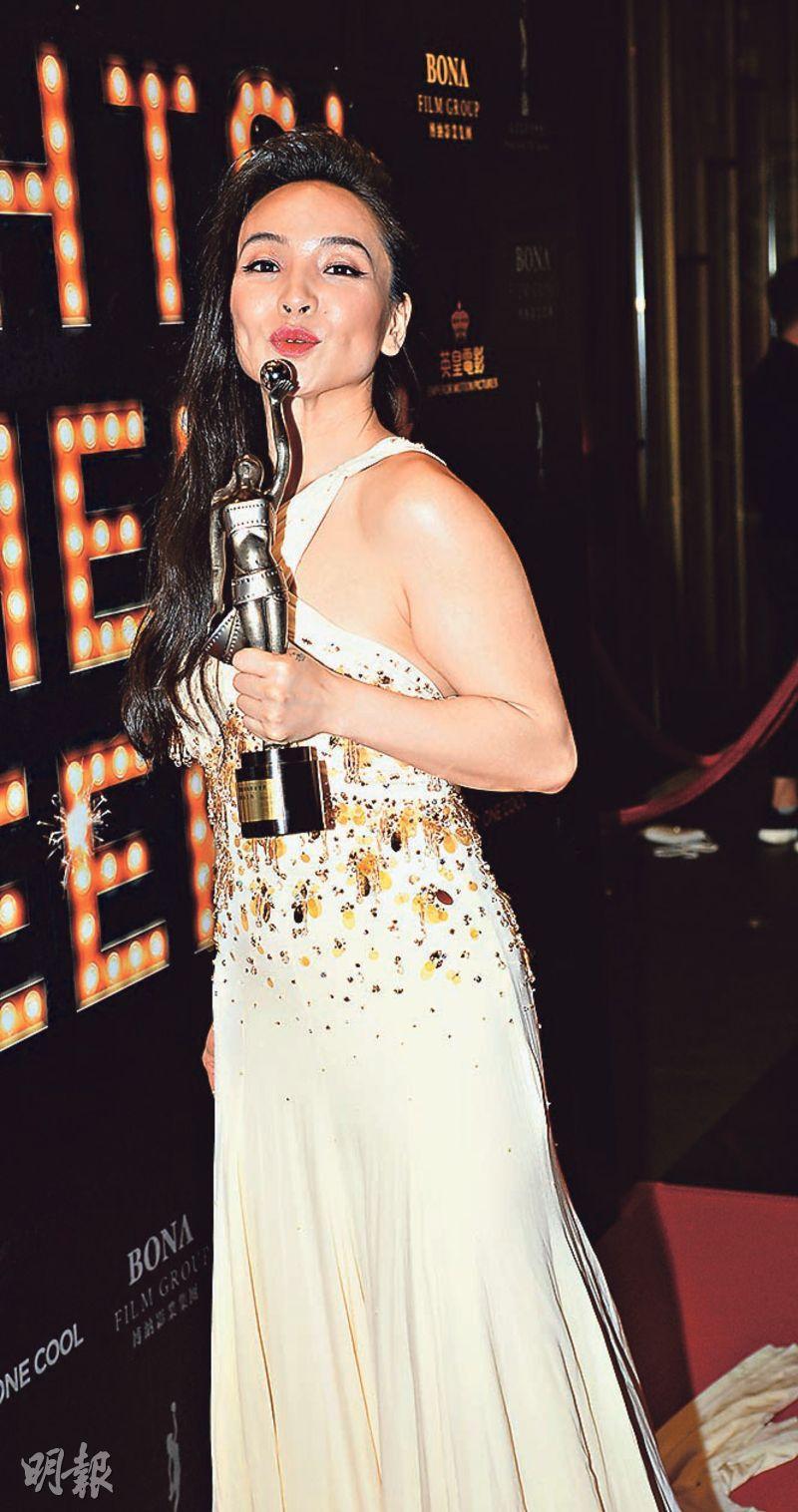 Choe Maayan takes home Best Actress
Online comments call out PROJECT GUTENBERG's "counterfeit" of THE USUAL SUSPECTS
courtesy of mingpao.com
After the 38th Hong Kong Film Awards ended, the fresh out of the oven Best Actor Anthony Wong Chau Sun and Best Actress Chloe Maayan went to two celebrations. The third time Hong Kong Film Award Best Actor Chau Sun admitted that he could not be happier with this award. He felt that actually he had the support of many friends, only that because he went out less so he thought he had few friends. "I feel like Rocky getting to his victory in the end, but people have to be more humble. This time is the effort of the director and everyone in the crew to make the entire thing happen."
Would he continue to make movies for no salary after the award? Chau Sun joked, "Jinx, of course everyone will get rich and everyone will get paid! I just talked about government financial assistance for film production. Although HK$ 3 million isn't enough, I haven't been paid yet. I want the movie to make a little so I would get paid!" He already had the award in his hands. Chau Sun said, "I would sell the award to you, eating is very important. I don't ask for much, it's not like I live in Repulse Bay and drive a Lamborghini!" How would he reward himself? He said that many friends have already asked him to dinner to celebrate, but he would be busy with work. Soon he will head to Italy for the Udine Film Festival's Lifetime Achievement Award. Then he will fly to Australia to visit family. After returning to Hong Kong he will rehearse for a play.
Chau Sun also said that lately he has watched many short films and realized that lately Hong Kong had many good movies with new ideas. Speaking of Andy Lau Tak Wa welcoming anyone to ask him to invest in movies, Wa Jai joked that he could play the STILL HUMAN (LUN LOK YUN) role as well -- except he would lose to Chau Sun. Chau Sun said, "If he even worked on STILL HUMAN what would I work on? Tell him to make CONTACT PERSON (LUEN LOK YUN) for me!"
Chloe Maayan won the grand slam of Best Actress with the Hong Kong Film Award. She sincerely said, "Thank you Hong Kong! Thank you Hong Kong Film Award for the encouragement. I will remember to be a good actor, as I feel that I am not good enough yet. I will keep working hard." How would she celebrate? "I have to think about it! Probably dinner with Mommy. I want to have roast pork bun and soup dumpling."
When PROJECT GUTENBERG was released it was already accused of plagiarism. The controversy surfaced again when this film became the big Hong Kong Film Award winner. Chong Man Keung responded to the online accusations. "I can't do anything about that, it's not my decision. It came from voting. I don't know how it can be fairer. It's beyond my control." Was he upset because of the voice of dissent? He said, "At this point, it's more than what I got. The movie had such good box office and even won awards. I can't concern myself too much with the rest, I don't get to anyway. Some also accused Chan Siu Kuen's STILL HUMAN of copying a French film. If you care too much you can't make a movie anymore. PROJECT GUTENBERG has stuff to watch, not just one thing to watch. There are hundreds of transgender films, are you going to accuse them of plagiarism too? It's beyond your control. The times are different, people have the right to write stuff but you can't care too much about it."